The continent of Africa promises an extraordinary vacation for many reasons. One of them is the diversity of countries situated there. If you are desiring a one-of-a-kind trip, the African countries of Kenya and Tanzania are perfect for you. Both countries are well known for their safaris, wildlife, and untouched nature. Here's everything you need to know about this trip, including the best time to visit Kenya and Tanzania.
Kenya is an East African country, surrounded by the beautiful coastline of the Indian Ocean. It is home to wide plains, mountains, verdant forests, and the majestic Rift Valley. Its wildlife population is famed worldwide, with healthy animal species and birds found in its national parks, sanctuaries, and conservancies.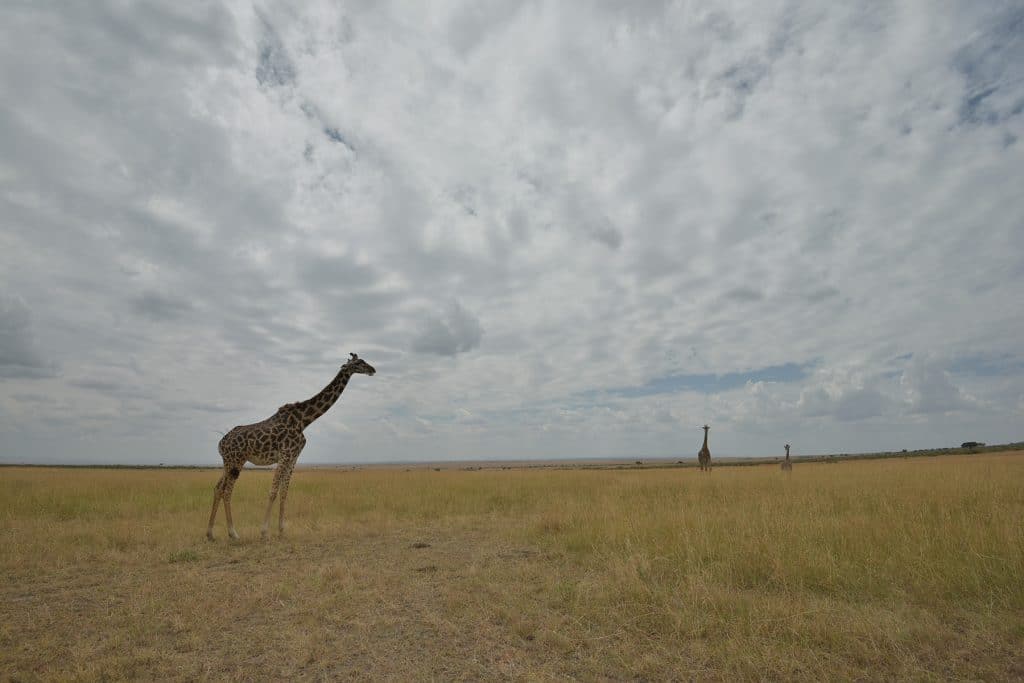 The idea of safari itself came from Kenya. Naturally, this country provides authentic African safaris. These adventurous safaris make sure you have a surreal experience in the savannah.
During a classic safari in Kenya, one can spot or witness the African Big Five, which are the lion, leopard, elephant, cape buffalo, and rhino. Along with these, sightings of plain animals like giraffes, wildebeest, zebras, impalas, gazelles, and more are frequent.
Big and small cat species are easily spotted. Some critically endangered species, like the black rhino, roan antelope, sable antelope, wild dog, sitatunga, and hirola, are found in Kenya.
The avifauna of Kenya is as vibrant as its wildlife. This country is a birder paradise, as diverse species of birds can be spotted. Some birds to spot here are Vulturine Guineafowl, Swahili sparrow, superb starling, ostrich, flamingoes, African fish eagle, and more.
In the forests of Kenya's national parks and reserves, one can enjoy sightings of primate species. Some of them include blue monkeys, Senegal bushbabies, southern patas monkeys, yellow baboons, and the endangered Tana River mangabey.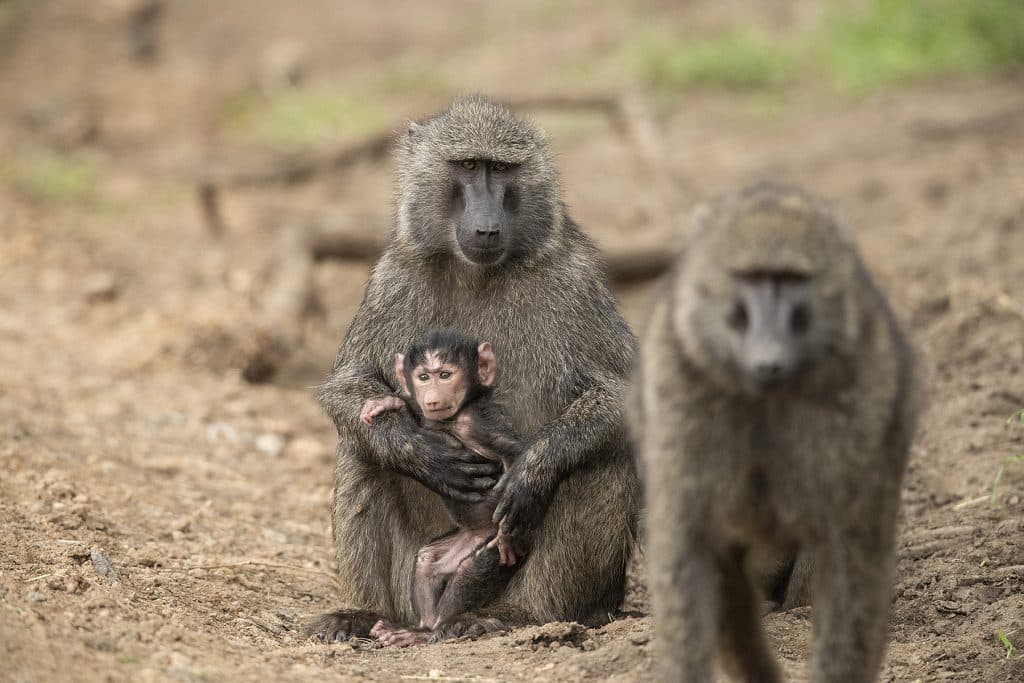 With so much to see, you need to figure out the best time to visit the countries of Kenya and Tanzania for successful sightings.
Kenya houses a number of famous and wildlife-rich places. One of the most famous safari parks in Kenya is the Masai Mara. It has been a filming site for multiple documentaries, including the BBC's Big Cats Diary. Here, you can find an abundance of animals, mesmerizing landscapes, and opportunities to interact with the indigenous Maasais, the original inhabitants of the land.
Kenya's Masai Mara is one of the two places where you can witness the wildebeest migration. Also called the Great Migration, it involves millions of wildebeest accompanied by zebras, impalas, gazelles, and more. This annual migration occurs for food and water. It is considered to be one of the most incredible events in the animal kingdom. Witnessing the great migration should be on every traveler's bucket list.
Besides the Masai Mara, there are many other safari destinations to visit for a fulfilling vacation. Amboseli National Park is popular for its elephant population and vistas of Mount Kilimanjaro. Lake Nakuru and Lake Naivasha are rift valley lakes that display enormous flocks of pink flamingos and other bird species.
The city of Nairobi is where one can experience the urban life of the locals. The Nairobi National Park, although set in the middle of the city, is perfect for quick game drives as it has many wildlife species living inside it.
A visit to Kenya is incomplete without trying out its unique activities. Along with adventurous game drives and land safaris, one can also enjoy hot air balloon rides, particularly over the Masai Mara, river safaris in the lakes, and Masai village visits to learn more about the Masai culture.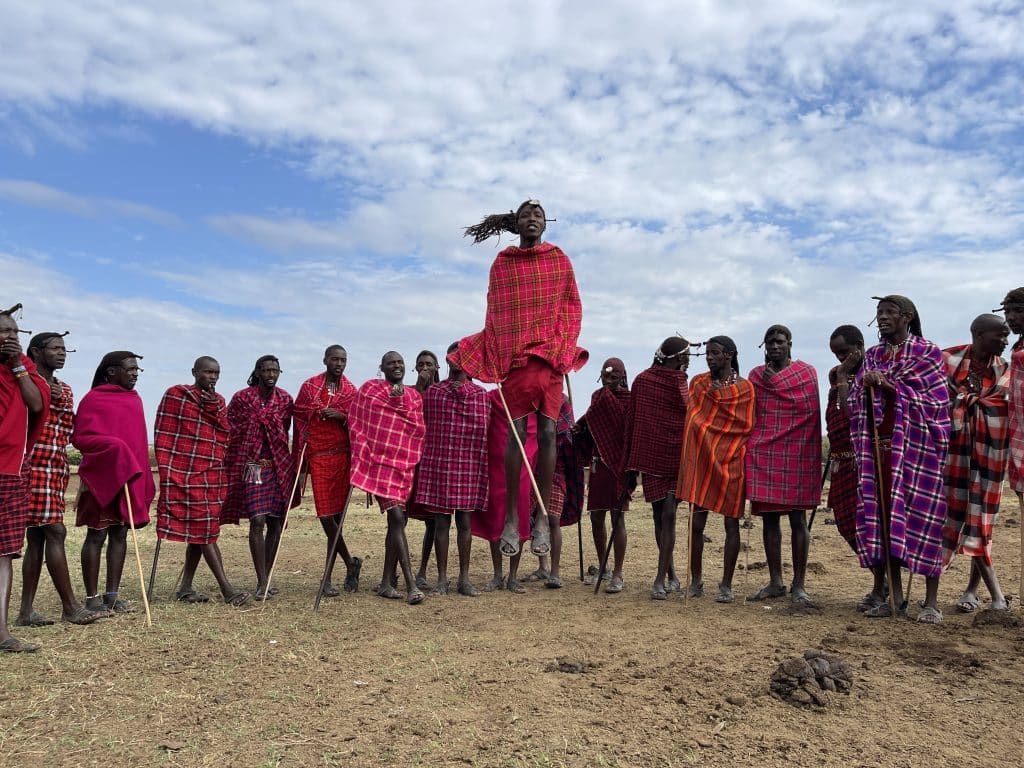 Kenya is a year-round safari destination, which shows something refreshing every new season and month. The best time to visit Kenya, and even Tanzania for that matter, depends on what you would like to see and do. If the great migration is on your itinerary, June to October are considered to be the best months as herds of wildebeest enter Mara. One is also likely to observe the Mara River crossings during these months.
Moreover, during these months, wildlife is much easier to spot as it gathers around watering holes. Temperatures also remain favorable, with clear skies and cool weather.
Just like wildlife, birding is good all year round in Kenya but remains at its peak from September to April, known as the wet season. These months mark the arrival of migratory birds from northern Africa and Europe in Kenya. Further, this period also witnesses resident birds nesting. All of this creates a successful and colorful bird-watching opportunity.
Now that we know the best time to visit Kenya, it is time to find out about Tanzania.
Adjacent to Kenya, lies Tanzania, another East African country renowned for its extensive wilderness areas. It is proudly home to the highest peak of the African continent, Mount Kilimanjaro. From Tanzania's national parks, reserves, and sanctuaries to its coastlines, there are lots to see and do in the country.
Tanzania is popular for its natural landscapes, rich wildlife density, and unique Maasai culture. This country is the perfect treat for naturalists and safari enthusiasts. Here one can experience tranquil safaris and much more opportunities for exploration, as Tanzania is the 13th largest country in Africa. On its game-covered plains, one can easily spot the African Big Five and other diverse animals. Tanzania's avifauna is on par with its wildlife.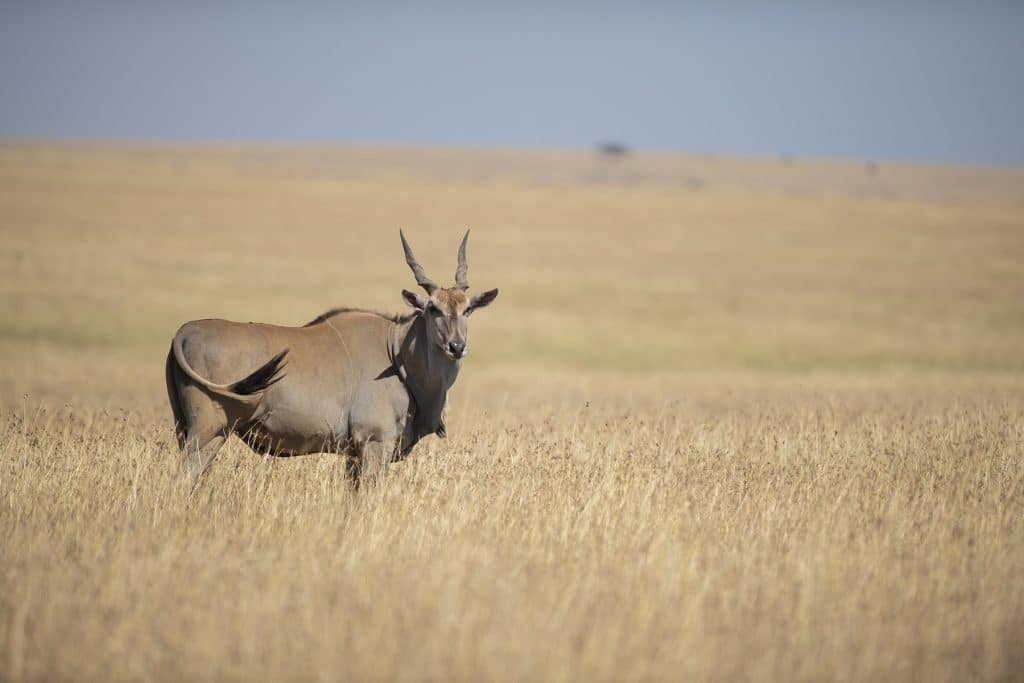 Tanzania is also responsible for hosting the wildebeest migration. The journey of these animals begins in Tanzania's Serengeti National Park. As both the Serengeti and Masai Mara border each other, the animals migrate back and forth to the parks every year. A trip to Tanzania's Serengeti can help one witness the start of the migration.
There are many other safari destinations in Tanzania. You can also experience exciting activities in Tanzania, such as game drives, hot air balloon rides, bonfires, camping, hiking Mount Kilimanjaro, sundowners, bush meals, Maasai village interaction, and more.
Best time to visit Tanzania for migration
As mentioned above, June to October is the best time to visit Kenya for migration, however, these months differ when it comes to Tanzania. In Tanzania, the migration occurs in Serengeti National Park. The best months to see the migration in Tanzania are from July to September. Not only do these months coincide with the migration but also with exciting safari encounters, trekking, and beach trips to Zanzibar.
The thrilling Grumeti River crossing can occur anywhere between May and July, while the Mara River crossing can happen from July to September. These months are perfect temperature-wise and offer a favorable climate as well.
Is February a good time to visit Tanzania?
Just like the best time to visit Kenya depends on what you want to see and do, the same applies to Tanzania. The month of February marks the end of the short rains. This turns the entire landscape lush and green.
The scenery at this time of the year is extremely picturesque. The calving season in the Ndutu plains takes place in January and continues until February and March. The birth of newborn calves is an exciting period as they soon join the migration.
However, these vulnerable calves are frequently stalked by predators that slowly come out during the calving season. Sightings of lion feelings of pride, cheetahs, leopards, hyenas, and other such predators are common as they begin their hunt. One can witness intense big cat action in February.
Trekking Mount Kilimanjaro in February is considered ideal as the weather remains warm with clear and sunny skies, albeit with occasional short rain showers.
As the best time to visit Kenya for birdwatching is during the wet season, in Tanzania, February is perfect. The country welcomes migratory birds from other regions, and this month also oversees breeding plumage.
Is November a good time to visit Tanzania?
From November to March, Tanzania experiences short rains. November marks the beginning of the short rainy season. November is also part of the low season when one can enjoy safaris and visit Tanzania's national parks without worrying about the tourist crowd.
The rain turns the entire landscape green and wet. The rainfall is periodic and confined to the afternoons or evenings. One can explore even the off-beaten tracks in Tanzania. November is also a good month for bird watchers.
Is December a good time to visit Tanzania?
December falls in the middle of the short rains, where the rains may become infrequent yet still occur. The weather is cool, and due to the low season, there is less tourist crowd and cheaper accommodation rates. This month is also perfect for birdwatching as migratory species start to arrive in the country. The best time to visit Kenya for birdwatching is between November and December, similar to Tanzania.
In the month of December, the great migration returns to the southern Serengeti to begin their calving season and to prepare for the annual migration once again. So, December is ideal for enjoying safaris in Tanzania, including in the Serengeti. December in Tanzania also gives you a chance to experience Christmas in the country and visit the amazing islands of Zanzibar.
Do I need a visa to visit Tanzania?
The requirements for a visa to visit Tanzania depend on one's nationality, the duration of their stay, and the purpose of their visit. Except for the visa-exempt countries, all other foreign citizens traveling to Tanzania need a visa.
To make the process convenient, travelers can obtain an e-Visa through an online application. You will need valid documents for an e-Visa such as a passport, flight itinerary, and such. Those who are not eligible for an online visa are required to visit the nearest Tanzanian embassy or consulate to apply.
Unique Places to Visit in Tanzania
The vast country of Tanzania is home to various safari destinations. Places that truly deserve a spot on your bucket list are as follows:
Serengeti National Park – The best safari park in Tanzania is undoubtedly the Serengeti. It protects an abundance of wildlife and offers adventurous game drives. You can also enjoy witnessing the great migration in the Serengeti. This huge park is divided into different regions, which allow you to explore meticulously.
Ngorongoro Crater – The dormant volcano, the Ngorongoro Crater, is set in a luscious environment. It displays a gorgeous set of landscapes and equally diverse natural habitats. In the crater reside a number of animals.
A safari here exposes you to animal species like lions, hippos, leopards, African buffalo, cheetahs, elephants, and even the rare African wild dog. The endangered rhinos are spotted against the backdrop of flamingos.
Arusha – The safari capital of Tanzania, Arusha, is the city where travelers start or end their safaris. This bustling and developed city is where one can experience local life. Located close to the city is the Arusha National Park, which is ideal for daytime safaris.
Mount Kilimanjaro – The highest peak in Africa, Mount Kilimanjaro, is found in Tanzania. It is one of the top hiking and trekking destinations, as many avid hikers try to conquer Kilimanjaro's highest peak. This mountain offers six different routes, each with varying difficulty and length.
If you don't want to try out a technical climb, you can casually hike as well. Kilimanjaro National Park is a must-visit as it allows one to observe diverse animal, bird, and plant species.
Tarangire National Park – Named after the Tarangire River, which runs in the middle of the park, Tarangire is a photogenic park in Tanzania. It is especially known for its huge concentration of African elephants. It is also in Tarangire where you can observe the unusual tree-climbing lions. Most of the wildlife congregates near the Tarangire River, making it a great sight to see different species of animals together.
Zanzibar – This island, located off the coast of Tanzania, offers the ideal beach vacation. It is highly recommended to enjoy the islands of Zanzibar after multiple days of bush adventures in parks. This island's beaches have soft white sands, turquoise waters, and a plethora of water activities to try.
Each beach is known for its unique charm. Nungwi, Paje, Bwejuu, Kizimkazi, and Kendwa are some of the top beaches in Zanzibar. Swimming, snorkeling, scuba diving, kitesurfing, and more are a handful of water sports activities to try.
Now that you know the best time to visit Kenya and Tanzania, as well as other details about both countries, it is time to start planning. Get in touch with a reputed travel company to execute your travel plan. Professional travel consultants will not only advise you on the best time to visit but also recommend places you should visit in Kenya and Tanzania, according to your preferences.