Details
Weindorfers Chalet is Gustav and Kate Weindorfer's rustic former home, which is the place to start for the world-famous Overland Trail. This stunning six-day trek traverses the heart of some of the world's finest mountain scenery to glorious Lake St Clair, Australia's deepest lake. There are several aboriginal historical sites in the Cradle Valley and nearby areas, marked by surviving stone axes, caves, rock shelters, and stone sources. The park's Lake St Clair area is a walker's heaven, with leisurely lakeside hikes and longer paths through the trees. Visitors will see a dazzling display of wildflowers in late spring and summer, including waratahs, orchids, banksias, hakeas, and leatherwoods.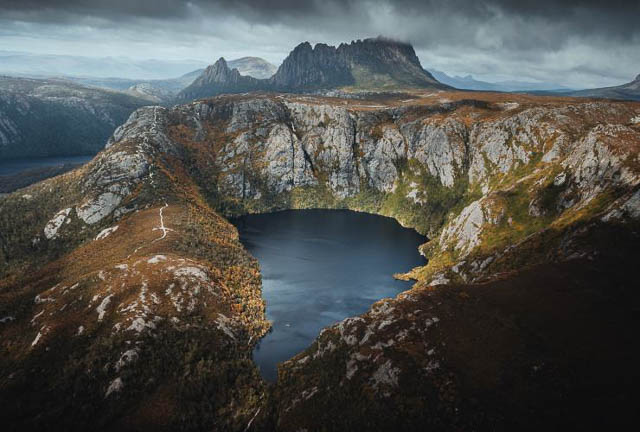 St Clair:
Pepper Cradle Mountain Lodge is one of the most blogged-about hotels in Australia and you can see why, when you stay. This spectacular resort is situated at the end of a pier at Lake St Clair constructed over the river, which was once a hydroelectric substation. Spend your days relaxing in the luxurious lounge by the fireplace, wandering around giant myrtle woods and picnicking on a peaceful beach, before meeting other guests for Tasmanian harvest dinners served at communal tables. Alternatively, stay at the great Cradle Mountain Lodge, or Cradle Mountain Wilderness Village mix of private sets and family-friendly lodging alternative.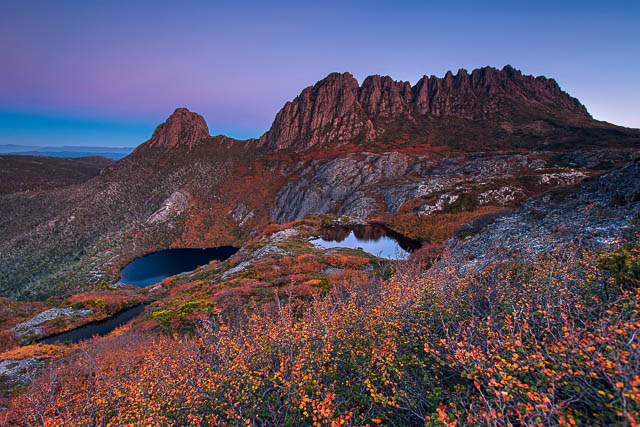 Wildlife:
Cradle Mountain is a synonym for ecology, forest, and all things beautiful. Throughout this magnificent national park, biodiversity is plentiful, providing the chance to meet Tasmanian devils, quolls, platypus, echidna, wombats, and the exceptionally inquisitive black currawong. Tasmanian wildlife is exceptional and distinctive. One of the essential functions of national parks and reserves is to help preserve the natural and native ecosystems as well as our rare and vulnerable species with a sanctuary.
Shuttle Service and How to Reach:
The free Cradle Mountain shuttle bus has been the only way to ride through the park during opening hours since October 2018, that is to say until 8 a.m. And 7:00 p.m. in Summer (October-March) and 8:30 a.m. in autumn, at 4:30 p.m. shuttles, leave from the Visitor Center every 15 minutes or so (most likely when demand is high), and will drop you off at any of the park's major stops, including the Interpretation Centre, Snake Hill, Ronny's Creek, and Dove Lake.
Cradle Mountain National Park is located in the center of Tasmania's mainland and is easily accessible from the two major towns of the mainland, Hobart, and Launceston. The park has two major entry points: the northern entrance, at Sheffield City, around a 1.5-hour drive from Launceston. The southern entry is at Derwent Bridge, a 2.5-hour drive west of Hobart, in Lake St Clair National Park.
It is also possible to drive into the park before the opening hours, something I would strongly suggest is to watch the sunrise and sunset, but when you leave after the park has opened, you have to ride in a caravan with a shuttle bus.
Hiking:
With breathtaking views of alpine lakes and magnificent mountains, it's no wonder that the Overland Route remains the number one way to discover this incredible national park. The iconic 65-kilometer (40-mile), six-day trek to St Clair Lake is a serious challenge and a perfect way to immerse yourself in the ever-changing scenery of this area. Experienced hikers should approach the trail individually but sign up for the all-inclusive Cradle Mountain Huts Walk if you want to take the hassle out of the preparation. Leading the way will be dedicated, trained guides, and enjoying fine food and Tasmanian wine along the way, you'll live in private hut accommodation.
Cradle Mountain is a beautiful spot, to put it succinctly. This is a place to which tourists were keen to return as soon as they left.