Details
History of Nakuru:
Lake Nakuru National Park was started in 1961. It started small, consisting of only the lake and the surrounding mountainous area, but as time went by it was expanded to include a large part of the Savannahs as well. Nakuru, in the Maasai language, means 'Dust or Dusty Place', a perfect representation of the nature of Nakuru.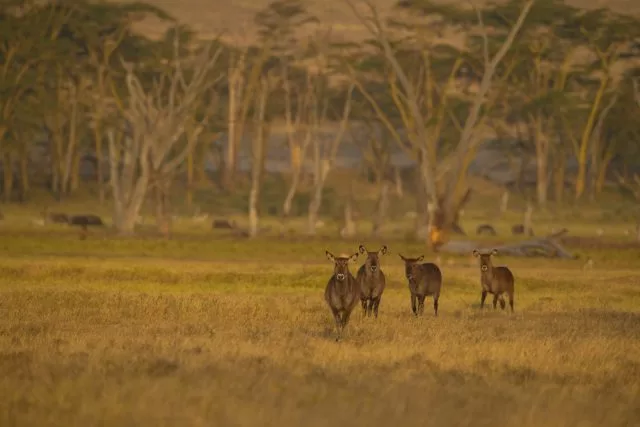 Wildlife and Habitat:
Lake Nakuru is blessed with some of the most beautiful sights of wildlife you'll ever see. Flamingos, forming a continually moving mass of pink along the shores of the lake is a magnificent sight. In the Lake Nakuru Safari, you'll be able to see a great deal of rare and endangered animals. The Rothschild Giraffe, Zebras, Warthogs, Elands, White Rhinos, Leopards and tree-climbing Lions, are some of the major attractions of this place. Lake Nakuru has a wide range of bird species as well. Pelicans, Kingfishers, Waterbucks, African Sunbirds are especially famous.
Lake Nakuru is also a haven for the endangered Black Rhinos. Protected by a fence to keep off poachers, it has one of the highest concentrations of black Rhinos in Kenya.
Makalia Waterfall: If you want to spend a quiet evening picnicking, hiking or bird watching with your friends and family in Lake Nakuru, Makalia Waterfalls is the perfect place to visit. Located at the southern end of Lake Nakuru, Makalia Waterfall is the ideal place for setting up a camp and enjoying the surrounding landscape.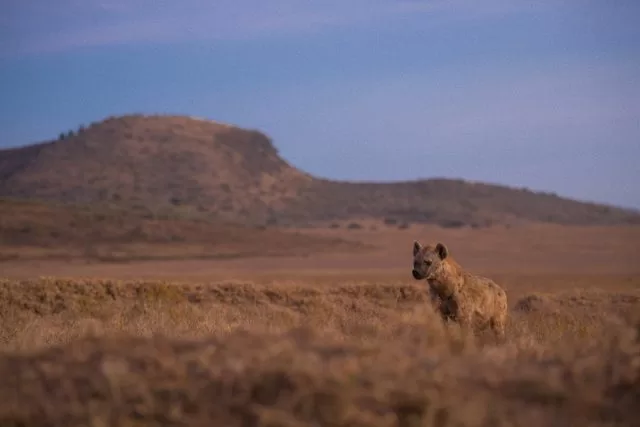 Lake Nakuru Viewpoints: Perched upon atop a 100 m high rockface, Baboon cliff, and Lion hill are popular viewpoints offering a panoramic view of the whole national park. Baboon cliff is the ideal spot for enjoying a peaceful lunch while gazing over the beautiful landscape. You can also enjoy the evening atop the Baboon cliff.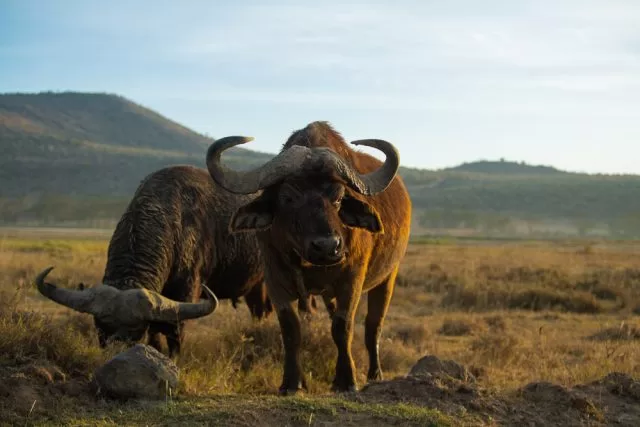 Lake Nakuru Safari: A safari at Nakuru means an adventurous game drive bringing you close to the many rare animals. Get acquainted with the flora and fauna of Lake Nakuru and marvel at the natural scenery of this national park. Go on game drives 3 times a day and see something extraordinary every time.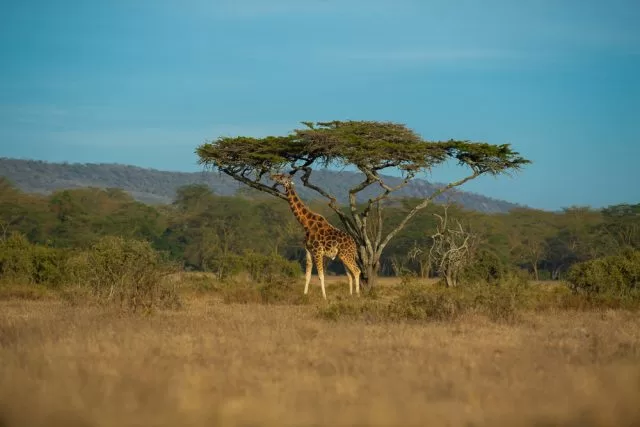 Where to stay:
Sarova Lion Hill Game Lodge- Nestled along the Lion Hill viewpoint and offering a stunning view of Flamingo laden Lake Nakuru, lies the Sarova Lion Hill Game Lodge. Surrounded by tall Acacia trees, winding walkways and greens dotted with bird feed, the lodge is the perfect place to have a comfortable and relaxing stay.
The Cliff Nakuru- A rare combination of Safari lodge, tented camp and boutique hotel, The Cliff Nakuru caters to all your needs. This 10 room luxury camp offers a stunning view of Lake Nakuru to start the day with and a beautiful sunset to end the evenings.
From the wild and beautiful animals to the never-ending aesthetic landscapes, Lake Nakuru has something for everyone and is sure to be a part of your fondest memories.