Details
With one of the wealthiest avifauna in the world, the island of New Guinea is home to 708 bird species, among which 578 are freshwater species, 40 are sea birds, and 90 are migrants from neighboring countries in the north and the south. Birds of paradise are very tough to spot, and it takes highly experienced local guides and moderate treks to find each species. Affected severely by illegal trade over the last century, today all birds of paradise are protected by law as marketing them outside the country is illegal.
Following are key birding regions of PNG:
Highland region
Rugged mountainous interiors and dense forests make some locations inaccessible and can be reached by a flight. With a flight to Mount Hagen, you can head out on foot, so get your hiking boots and binoculars ready. Varieties of dove, Fairy-wren, and cuckoo await you and may swarm in the sky as you're positioning your camera. Most artful endemics like the MacGregor's bowerbird and the mottled berry hunter can be seen with a dash of luck as well.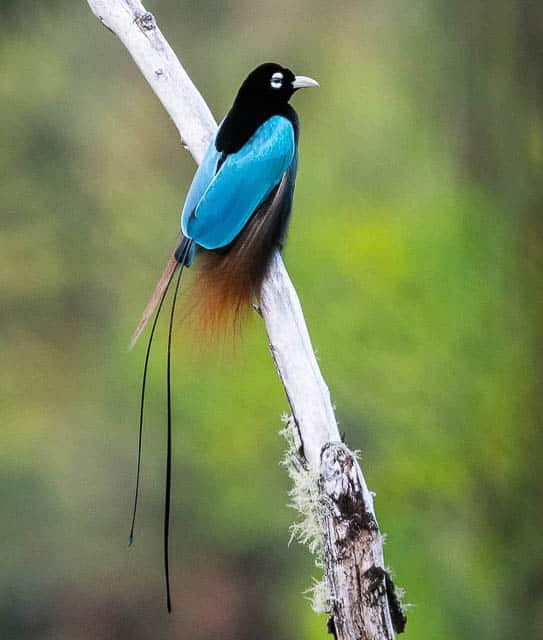 Madang region
With 30 minutes' drive outside the Madang town, discover a host of a staggering diversity of birds ( 780 species) with an excursion in the secondary forests and steep ridges of PNG. Highlights- Sulphur-crested cockatoo, orange-bellied fruit dove, red-capped flowerpecker, golden Myna, etc. amongPNG bird of paradise.
Manus Island
Heavily forested, isolated, and a road less traveled, Manus island offers bird seekers the eight endemic species of birds that are worth a watch. For spotting Manus cicada bird, Manus monarch, and Manus friarbird one doesn't need much luck. On another hand, the superb pitta is extremely rare and will need some exploring and time to find them.
Mussau Island
Home to three species of endemic birds, including the Mussaufantail and the strikingly monochrome white-breasted monarch, Mussau Island also inhabits Meek's pygmy parrot, island leaf warblers, the whimbrel, and blue-faced parrot finches. For bird watchers looking for thePNG birds of paradise, Mussau Island is another must-visit destination.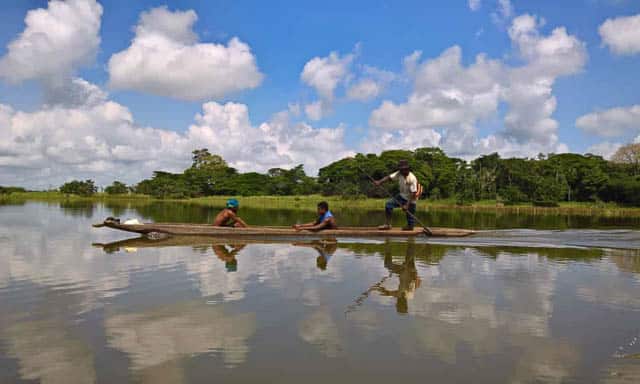 New Britain
Harboring incredible birdlife, New Britain is a shelter to a wide variety of endemic birds like Britain friarbird, ashy Myzomela, and the blue-eyed cockatoo. Many mesmerizing birds like Brahminy kites, purple-bellied lories, and red-chinned lorikeets can be easily spotted in this area.
New Ireland
Inhabiting nine endemics species of birds including the ribbon-tailedor, the inky black Bismarck crow with its pale blue eyes, and paradise drongo, guests can head out straight to the highlands of Lelet Plateau to see the promising avian activity as well. Watch out for golden monarchs glowing in the canopy and listen to the screeching of Red-flanked Lorikeets. One of the favorites among the PNG bird of paradise, you can spot white-necked caucals here.
Sepik River
Be ready for a visual extravaganza while visiting the Sepik river drifting 1,200km from West Papuan border to the Bismarck Sea, west of Madang. As the longest river in Papua New Guinea, Sepik river offers guests a thrilling adventure outing with available motorized canoe following the channels in search of local birds. Expect to see kites, herons, egrets, and even hornbills and rarePNG birds of paradise. Guests can look out for parrots, pigeons, cockatoos, doves, and listen to the petulant squawks of little whiskered Common Terns, feeding along the Sepik River for sure.