More Details
The African continent is made up of diverse countries, each popular for its distinct charms. Picking any destination to travel to in this vast continent is challenging. Tanzania, Botswana, South Africa, Namibia, Uganda, and many more have their unique attractions.
However, there is one county that combines bush, beach, and modern experiences all at the same time. Kenya, a country in East Africa, ranks among the most popular destinations. It is visited by nature enthusiasts, photographers, and casual travelers.
Whether you visit the country for the first or the tenth time, it manages to mesmerize visitors with its unparalleled beauty. So, a Kenya tours is highly recommended for those visiting Africa.
Kenya has some of the best places one can visit. Its national parks, private conservancies, and sanctuaries have a healthy wildlife population. The Kenyan coastlines are lined with the most beautiful coastal towns and beaches. Cities such as the capital Nairobi boast modern architecture and lifestyle.
These and many other reasons tempt travelers to book Kenya tours on a whim. From honeymooners to solo backpackers, families, and even friend groups, the country satisfies everyone. There is not much that beats Kenya tours holiday and its exceptional services. From top-class accommodation to fine cuisines and friendly locals, the country attracts everyone.
Here is what you need to know about the best of Kenyan wildlife
Wildlife is one of the prized treasures of Kenya. The country has managed to safeguard its thriving ecosystem. While other places are converting into concrete jungles, Kenya strives to remain raw and wild.
Travelers can soak in the lush greenery, breathe in the pollution-free air and listen to the sound of chirping birds. Kenya has a flourishing flora and fauna. Its rich biodiversity mesmerizes anyone who visits the country. It is home to hundreds of animals, birds, and plant life species. Several of them are often seen during an African safari. One can also spot endangered wildlife species on Kenya tours that are not found anywhere else.
The best of Kenyan wildlife includes the Big Five African animals. These are the bush elephant, lion, leopard, black rhinoceros, and the African buffalo. Rare species of wild dogs and spotted hyenas are seen in various regions of Kenya.
If you spot the lesser kudu, Grevy s zebra, or Thomson's gazelle during game drives, consider yourself lucky. As these species are categorized as vulnerable, they are less common to see. Large Nile crocodiles and hippos are often observed near watering holes.
In a Kenya safari, witnessing big cat species is nothing short of adrenaline. A cheetah tracking down its prey or leopards climbing on trees are incidents only seen during Kenya tours.
For birdwatchers, the country displays diverse species of avifauna. Some common birds spotted are speckled mousebird, greater flamingo lilac-breasted roller, striped kingfisher, and many more. Soaring high in the skies are birds of prey such as lappet-faced vulture, yellow-billed kite, and Gabar Goshawk.
The best of Kenyan wildlife is spotted all year round as the country houses abundant fauna. Moreover, migrating animals are plentiful and it is easy to notice them. Whether it is the plains, forests, or mountains, Kenya celebrates a huge diversity. Kenya is also an internationally renowned safari destination. It is famous worldwide and remains busy all year round.
What are the top places to visit during a Kenya Safari
Travelers opting for Kenya tours cannot miss the country's uninterrupted nature. Here are some of the top places to spot the best of Kenyan wildlife:
Tsavo National Park – This is the oldest and largest national park in the country. At 13,747 square kilometers, the park is split into two different regions. Tsavo west national park is alive with various animal and bird species. Travelers can see cape buffalo, leopards, hippos, and even the rare black rhino.
Maasai Mara National Reserve – A Kenya tour highly recommends the inclusion of Maasai Mara. This national reserve is a notable safari destination. The mara houses close to 90 mammals and over 400 bird species. The Big Five African animals are easily spotted in the Mara. The greatest highlight of the reserve is the great migration. A Kenya wildlife safari to Mara is known to be an exclusive trip.
Samburu National Reserve – This reserve is situated on the banks of the Ewaso Ng'iro river. This is a lesser-known place, perfect to witness the best of Kenyan wildlife. Samburu is home to large herds of elephants, multiple lion pride, and crocodiles living near the river.
Lake Nakuru National Park – The park's main attraction is the scenic Lake Nakuru. It is a large shallow lake that supports a number of birds. These include huge flocks of the pelican as well as pink flamingos that feed on the lake's algae. The park provides excellent birdwatching opportunities for enthusiastic birders.
Great Rift Valley – This valley offers dramatic sceneries extending from Tanzania throughout Kenya. The Great Rift valley has the country's most famous national parks. It showcases the beauty of mountains and rivers that have existed for millions of years. The Rift Valley lakes are another feature of the valley that supports a majority of the bird population.
Ol Pejeta – Ol Pejeta is a well-known conservation area in Kenya. It has gradually transformed into a favorite destination for wildlife lovers to visit. It is in Ol Pejeta that one can see the extraordinary white rhino in its enclosure. Although spotting chimpanzees is rare, visitors can still observe them in Ol Pejeta's Chimpanzee center.
Mount Kenya – A Kenya tours include all sorts of activities including treks and hikes. Mount Kenya has three summits which further include several trekking routes. Climbing the mountain adds to an off-beaten adventure. Hikers can challenge themselves while also basking in the region's beauty. Mount Kenya offers panoramic and spectacular views of the Kenyan ecosystem.
Nairobi National Park – Nairobi National Park is a small yet accessible park. It is set on the outskirts of Southern Nairobi and has abundant wildlife. It is also one of the only national parks situated on the borders of a capital city. The park offers a unique safari experience as visitors can spot animals against the backdrop of skyscrapers. It is home to the densest population of black rhinos. Other animals seen are lions, hyenas, warthogs, giraffes, and more. The park's wetland areas hold around 400 diverse bird species.
Reteti Elephant sanctuary – In Northern Kenya, the Reteti Elephant Sanctuary is an elephant orphanage. Reteti rescues and rehabilitates abandoned elephants to safer environments. It is the first-ever community-owned elephant sanctuary in Africa, run by Samburu locals. Reteti is a valuable addition to Kenya's tour itinerary. Visitors can not only meet baby elephants but also help contribute to the sanctuary through various means.
Amboseli National Park – This national park is found in Southern Kenya. It is famed for its ecosystem that spreads across the Kenya-Tanzania border. The area is popular for flaunting dramatic views of Mount Kilimanjaro, the highest peak in Africa. Amboseli houses big herds of elephants and is termed the 'land of elephants'. Lake Amboseli combined with the background of Kilimanjaro offers a picturesque sight.
Meru National Park – Meru National Park is located in the East of Meru and attracts fewer tourist crowds. This allows visitors to experience safaris smoothly without any rush. Moreover, the game viewing here is excellent as the Big Five African animals are frequently spotted. Visitors can enjoy the park's unspoiled wilderness that comprises dense acacia woodlands and forests.
What are some of the things to do during a Kenya Safari
Kenyan safaris are far more adventurous and exciting than one can expect. They compose of adrenaline-filled activities that make for unforgettable memories. Along with game drives, here are some of the things to do during Kenya tours or a Kenya safari:
Horse riding – Horse riding safaris are slowly becoming popular among travelers. One can ditch the jeep and embark on a horse ride to explore Kenya's wild outdoors. Galloping alongside wildebeest and zebras is an experience that cannot be created from a safari vehicle.
Mountain biking – The rugged Laikipia plateau of Kenya offers the best place to enjoy mountain biking. The rocky and hilly landscapes such as the Chyulu hills attract avid mountain bikers.
Cultural interactions – Interacting with Maasai people and visiting their villages is one of the highlights of a Kenya Tours. The friendly indigenous people love to showcase their rich culture and traditions. Travelers also have the opportunity to go on guided walking safaris with the local Maasai.
Sunset Dhows – The iconic Kenyan coastlines are almost always included in Kenya tours. Dhow excursions are extremely popular among tourists. The dhow boats help travelers explore various sandy shores and even take trips to remote Kenyan islands.
Breakfast with giraffes – The Giraffe Manor in Nairobi allows guests to have their breakfast with giraffes. The manor has a resident herd of Rothschild giraffes that love to poke their head into the window of the manor. This is a unique experience that delights both children and adults alike.
What is the best time to visit Kenya?
Although the country is a year-round destination, planning Kenya tours covers various aspects. It also includes deciding the ideal time to visit the country for a better experience. There are recommended months or seasons for different types of vacation.
The most suggested months to visit Kenya are from January to March and July to October. These months mark the dry season. Since the vegetation remains sparse, wildlife becomes easier to spot. The dry season is also the best time to embark on a luxury safari to various Kenyan National parks.
These months also coincide with the great wildebeest migration. This incredible phenomenon observes millions of wildebeest and other plain animals embark on an annual journey. They start moving from Tanzania's Serengeti National Park before ending their expedition in Kenya's Masai Mara. July to October is one of the most exciting months as the migration remains active. Predator-prey action on the plains as well as near the Mara River can be seen during these months.
For fellow birders, September to April is the perfect time to plan Kenya tours. During these months the migratory birds arrive in the country.
Aside from safaris, Kenyan beaches are extremely popular among travelers. It is highly suggested to add coastal cities like Mombasa and Lamu to Kenya Tours. A beach experience offers relaxation after completing game drives. October to January is the ideal month to visit Kenyan beaches. Travelers can enjoy activities like snorkeling or scuba diving to explore Kenya's rich marine life.
Whale sharks are seen from October to April in Kenya's tropical waters. Visitors can choose whale shark safaris, particularly near Diani Beach.
The Best Accommodation
Kenya is known for offering world-class services and hospitality. Travelers have numerous choices when it comes to choosing accommodation. From boutique hotels to lodges and rustic camps, Kenya tours cater to all kinds of tourists. Here are some of the top camps and lodges we work with:
Kibo safari camp – Kibo is one of the luxury safari camps found in Amboseli. It sits near the foothills of Mount Kilimanjaro in Amboseli National Park. It has self-contained tents for all family sizes. Each unit is custom designed and made up of bush logs, ensuring a comfortable stay.
Lake Naivasha Crescent Camp – The cozy tents and lodges of the camp are situated on Lake Naivasha's shore. It is constructed using canvas with en-suite facilities. Guests can enjoy a relaxing stay at this camp surrounded by the lake and Mount Longonot.
Olgatuni Camp – Olgatuni is located in the heart of Maasai Mara. The property overlooks the beautiful reserve as well as the neighboring wild and birdlife. The camp offers a unique Mara experience and is run entirely by Maasai locals.
Ashnil Aruba Lodge - This lodge sits in the East Tsavo National Park in a secluded area. Its rooms and tents are surrounded by waterholes. This attracts animals that can be seen directly from Ashnil Aruba Lodge.
A Kenya safari offers a once-in-a-lifetime opportunity to see the stunning African nature. At Wild Voyager, we help plan the ideal Kenya tours for all kinds of travelers. From accommodation to food, we take care of the smallest of the details. Contact us today to see the best of Kenyan wildlife and all that the country has to offer.
RECOMMENDED CAMPS/HOTELS
| | |
| --- | --- |
| DESTINATION | HOTELS/CAMPS |
| NAIROBI | IBIS STYLES HOTEL |
| AMBOSELI | KIBO SAFARI CAMP |
| LAKE NAIVASHA | LAKE NAIVASHA CRESCENT CAMP |
| MASAI MARA | OLGATUNI CAMP |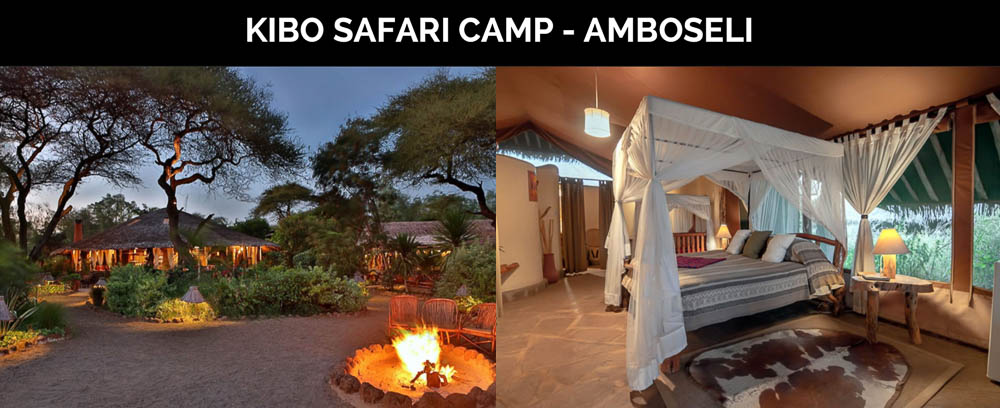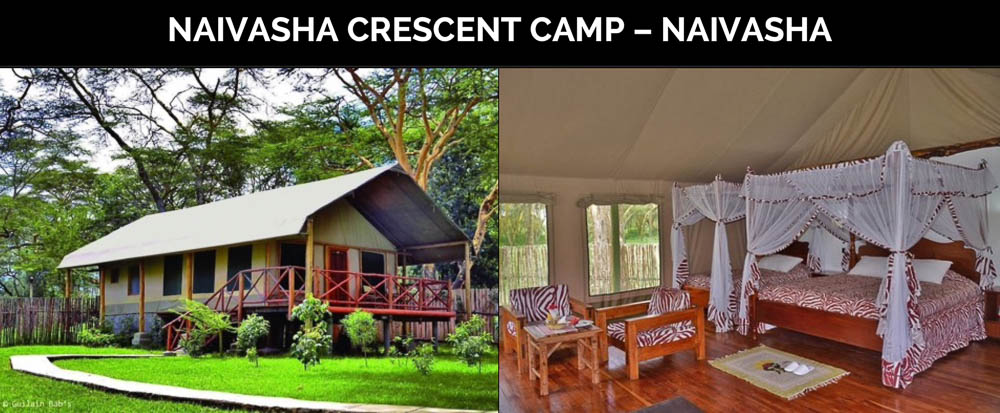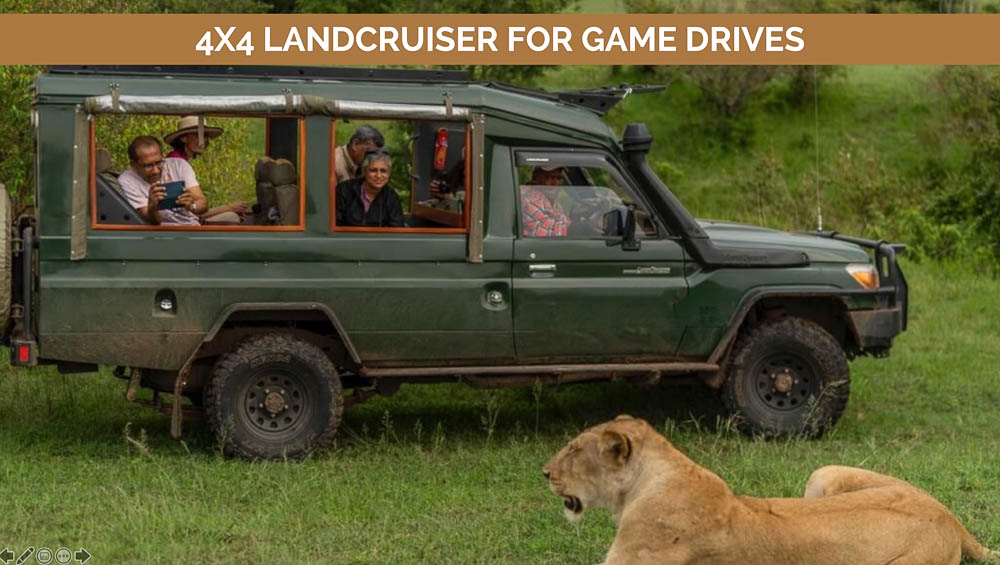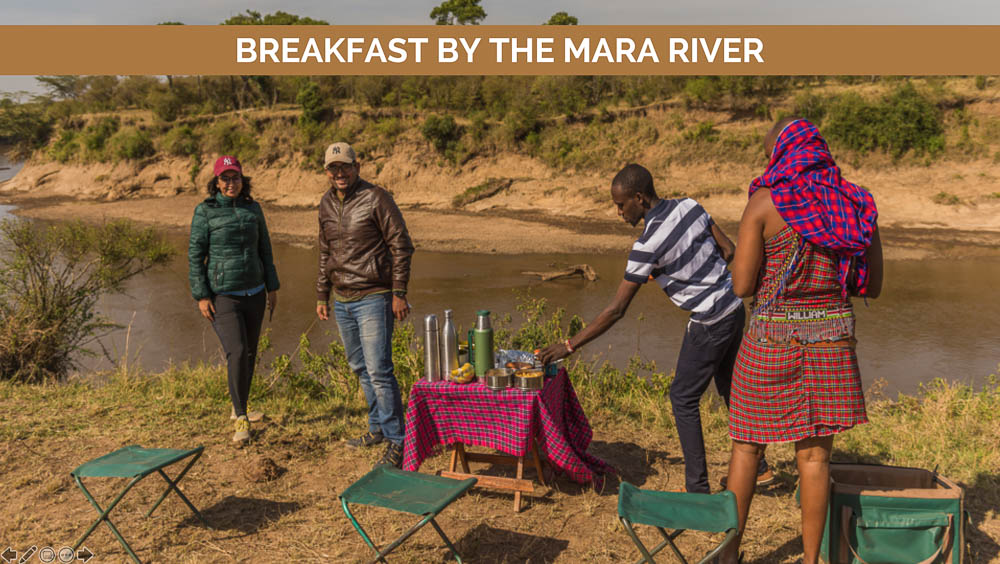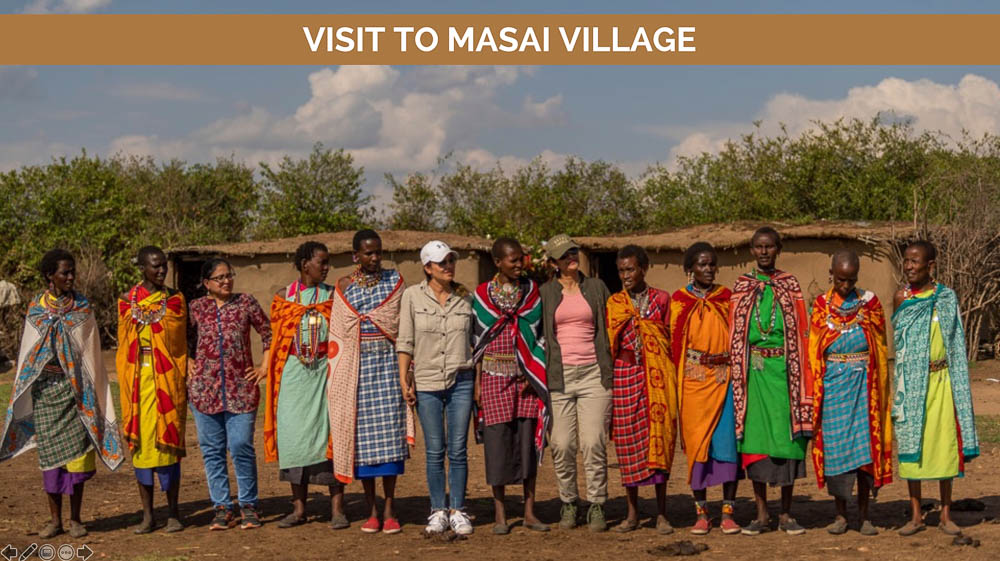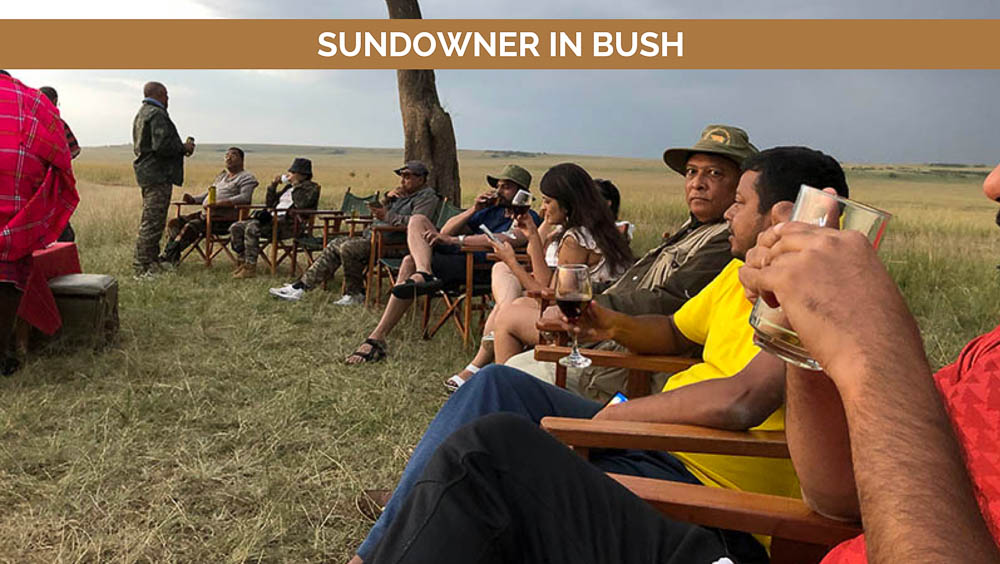 Loading...