More Details
What is the Wildebeest Migration?
Roughly two million wildebeest, zebras, gazelles, and other hoofed animals journey from Serengeti to Kenya's Masai Mara. It is considered to be the largest wildlife migration on earth.
These animals form enormous groups and migrate between the two countries and ecosystems of Kenya and Tanzania. They embark on an 800-kilometer trek and face various obstacles throughout their journey. The migration happens in search of nutritious grasses and the animals are believed to follow the weather. The herds follow wherever it rains in search of food and water.
Serengeti National Park hosts this wildlife spectacle wherein travelers can observe the migration of wildebeest. The migration specifically starts in Southern Serengeti during the wildebeest calving seasons. Although many associate migration with deadly river crossings, it is the calving season that is the most thrilling.
The Wildebeest Calving Season – The Best Time to Visit the Serengeti National Park
The wildebeest calving is one of the most impressive highlights of the migration. It follows a definite timeline and can only be seen during specific months in Serengeti. As the rain starts to fall, wildebeest make their way to the south of Serengeti.
Each year the season takes place between January and February. Within a two-to-three-week time period, millions of wildebeests are born.
Although this season marks the celebration of newborn wildebeest, it can also be deadly. The vulnerable calves are usually targeted by predators that lurk around them. Lion pride, leopards, hyenas, cheetahs, and other hunters closely follow wildebeest herds, ready to pounce on them. This offers dramatic chasings witnessed in real-time during a Tanzania wildlife safari.
A visit to Serengeti during wildebeest calving season can showcase over-protective mothers trying to shield their young ones from hungry predators.
Not only do older predators hunt but young cubs also practice their hunting skills. As a result, many young predators rely on wildebeest calves for food. This displays the perfect timing of the season that increases the chances of survival for both predator and prey.
The Ndutu region forms the northern section of the Ngorongoro conservation area and stretches to the southern regions of Serengeti National Park. It acts as a meeting point between the two wilderness areas. Starting from late November to December, the migration herd visits the Ndutu region and stays for approximately three months. The prime gaming spot to see wildebeest and other animals are near Lake Ndutu.
Travelers can also add a Ngorongoro crater safari to their Tanzania wildlife safari trip. The crater is a UNESCO World Heritage site and provides world-class game viewing. In one crater floor, millions of different species form a flourishing ecosystem.
The wildebeest calving season is a remarkable period for safari-goers. It offers an opportunity to witness something other than the usual river crossing during migrations.
Other Places to See During a Tanzania Wildlife safari
Along with Serengeti, Ngorongoro, and Ndutu, there are various other places that make up for excellent safaris. Some of them include:
Tarangire National Park – This park has the highest population of elephants as well as other species of animals and birds. It garners fewer tourist crowds, creating better opportunities to witness wildlife. The park also houses hundreds of ancient rock paintings.
Arusha National Park – Arusha National Park is a famous stop for day trips. This small national park has lush highland forests, Momela Lakes, and Mount Meru. Although wildlife here is limited, it still provides a great safari experience.
Mount Kilimanjaro – The highest peak in Africa, Mount Kilimanjaro is famous among hikers and trekkers. It takes anywhere from six to nine days to reach the summit of the mountain and then descend to the endpoint. Along the way, trekkers are met with Kilimanjaro's thriving wildlife living in its ranges.
Accommodation Options during a Tanzania Wildlife Safari
While there are several attractions and sites to visit in Tanzania, the lodging choices are also abundant. Tanzania has the best hotels, camps, lodges, and villas in every corner of the country. They are famed for excellent hospitality. Whether you are in the remote Ndutu or the middle of Serengeti, you are bound to have a luxury wildlife safari vacation.
Wild Voyager has partnered up with the best of the camps and lodges to provide a worthwhile Tanzania wildlife safari. The top choices include:
Kia Lodge – Kia Lodge is located just 5 minutes from Mount Kilimanjaro International Airport. It is constructed on a secluded hill in the middle of gorgeous savannah scenery. Guests are exposed to vast views of the African plains along with the grand Mount Kilimanjaro. The lodge's strategic location allows easy arrival and departure for various Tanzanian safari destinations.
Serengeti Heritage Camp – The luxury Serengeti Heritage Camp is an exclusive tented camp situated in Northern Tanzania. It has central Serengeti, Mara Heritage, and Ndutu Heritage Camps. Guests can choose their preferred camps according to the location. The camps are comfortable with professional services available 24/7.
Ndutu Safari Lodge – Ndutu Safari Lodge is an authentic and traditional lodge, situated in an outstanding wildlife location. The Ndutu region is one of the best places to see the great migrations and enjoy game drives. The cozy stone and thatched en-suite cottages, relaxing dining area and lounge all overlook the game-filled Lake Ndutu.
Lake Manyara Tortillas Camp – This safari camp has fully furnished tents that sit at the foot of the Great African Rift Valley Escarpment. It gazes directly over the vast expanse of Lake Manyara. Guests can watch wildlife roam about in front of the individual game-watching area. Guests can also enjoy the camp's private bush lunch setting overlooking the majestic views.
To witness the great migration during the wildebeest calving season, contact Wild Voyager Today. We make sure to customize your Tanzania wildlife safari according to your needs and preferences.
DESTINATION
STANDARD

LODGE/CAMPS

KILIMANJARO
KIA LODGE
SERENGETI - SERONERA
SERENGETI HERITAGE CAMP
SERENGETI - NDUTU
NDUTU SAFARI LODGE
LAKE MANYARA
LAKE MANYARA TORTILIS CAMP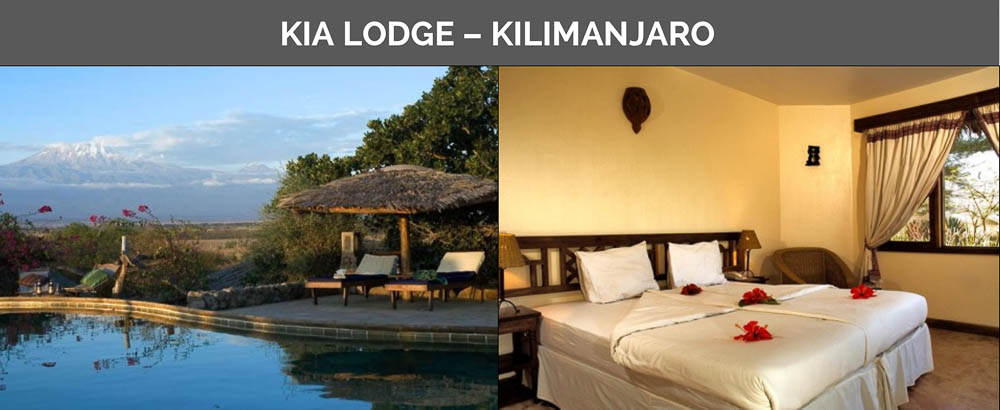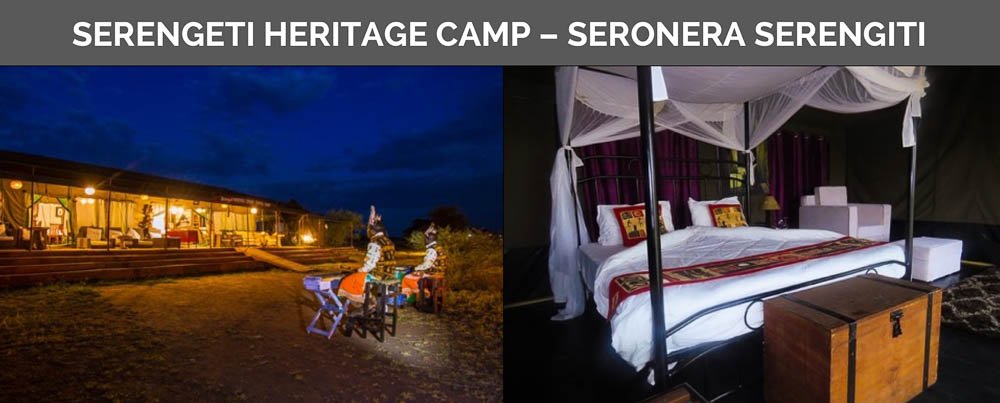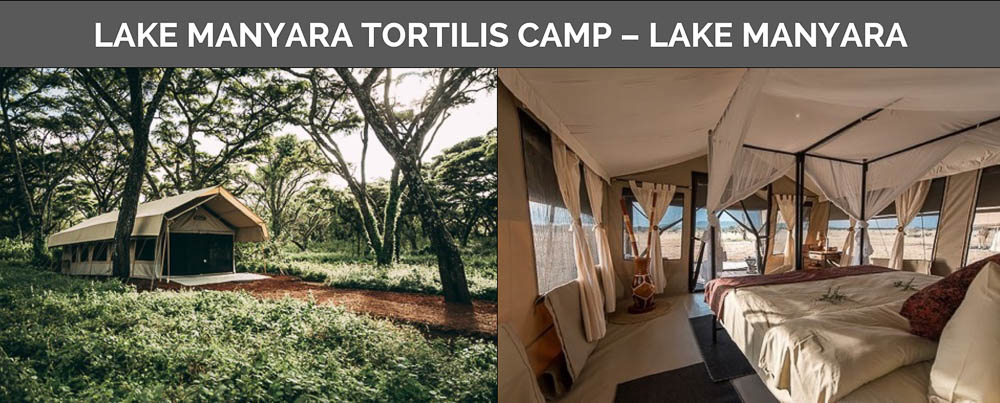 Loading...