More Details
The Masai Mara National Reserve
Masai Mara is named after its ancestral habitats. The word 'Masai' refers to the indigenous tribe. They live inside the park. Mara translates to 'spotted' in the Swahili language. The Mara is dotted with acacia trees and thorn bushes. The park lies in the Great Rift Valley.
This beautiful landscape is unique to the park. It has grassy plains and rolling hills. From afar, one can spot beautiful vegetation. These include circles of trees and savannas. Cloud shadows also mark the area.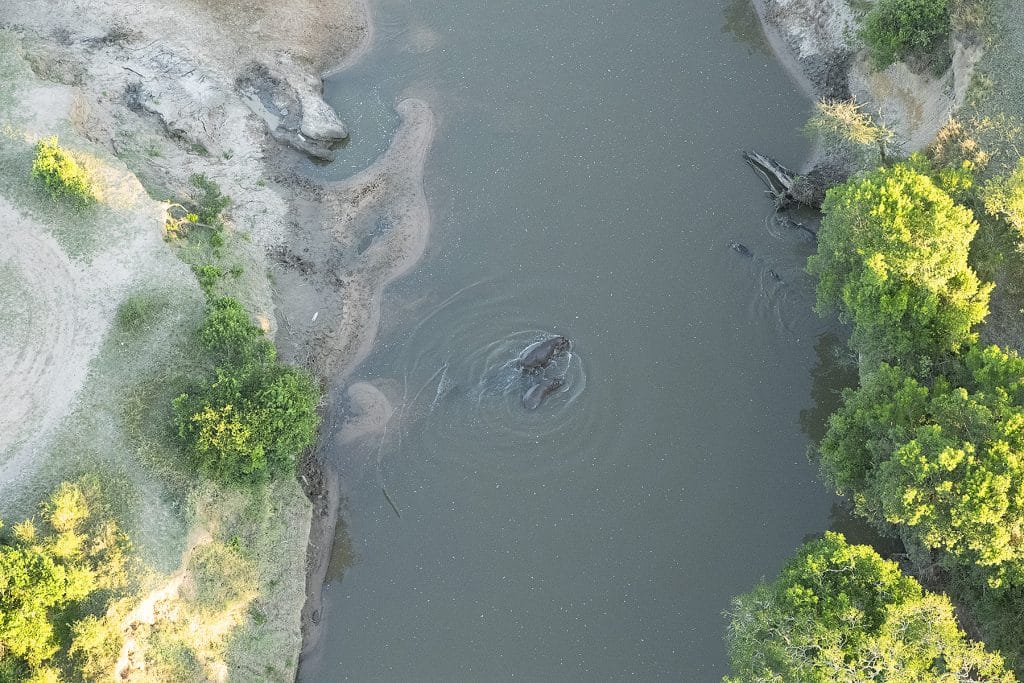 The park is located in southwestern Kenya. It sits close to the Tanzanian border. Serengeti National Park is adjacent to it. Masai villages are seen nearby the Mara area. The park is crossed by two rivers. They are the Mara and the Talek. It is a land filled with breathtaking vistas. A Masai Mara tour involves seeing abundant wildlife. The park also offers adventurous activities.
Wildlife of Masai Mara
It is also called Masai Mara National Park. The park has flourishing biodiversity. It has a variety of animal species. During a Masai Mara tour, one can see the African Big Five. Many lion pride is spotted. Herds of elephants are commonly seen. Travelers can catch leopards napping on trees. Cape Buffalos are abundant in Mara.
There are various animals spread across the park. Cheetahs are an iconic species of the Mara. Many plain animals also reside here. These include giraffes and zebras. Thousands of wildebeests graze as well. Pods of hippopotamus live in the river. One can also see crocodiles looking for their next prey.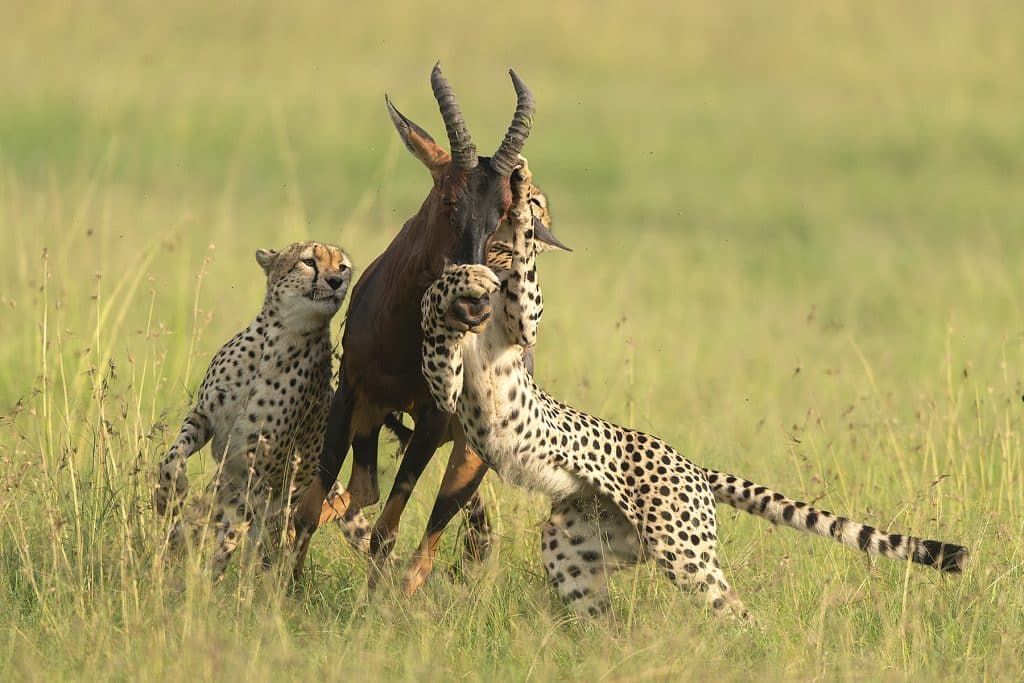 The Mara is famous for its collection of rare animals. One can spot the black rhino during safaris. Endangered species of antelopes are also seen. Mara houses the Grevy's zebra as well.
Birdlife of Masai Mara
Kenya is a great country for birders. Here, colorful avifauna is spotted. Bird-watchers can spot varied birdlife. These include both migratory and endemic species. Masai Mara alone has recorded over 500 species of birds. It also includes raptors. Masai Mara tours often include bird watching.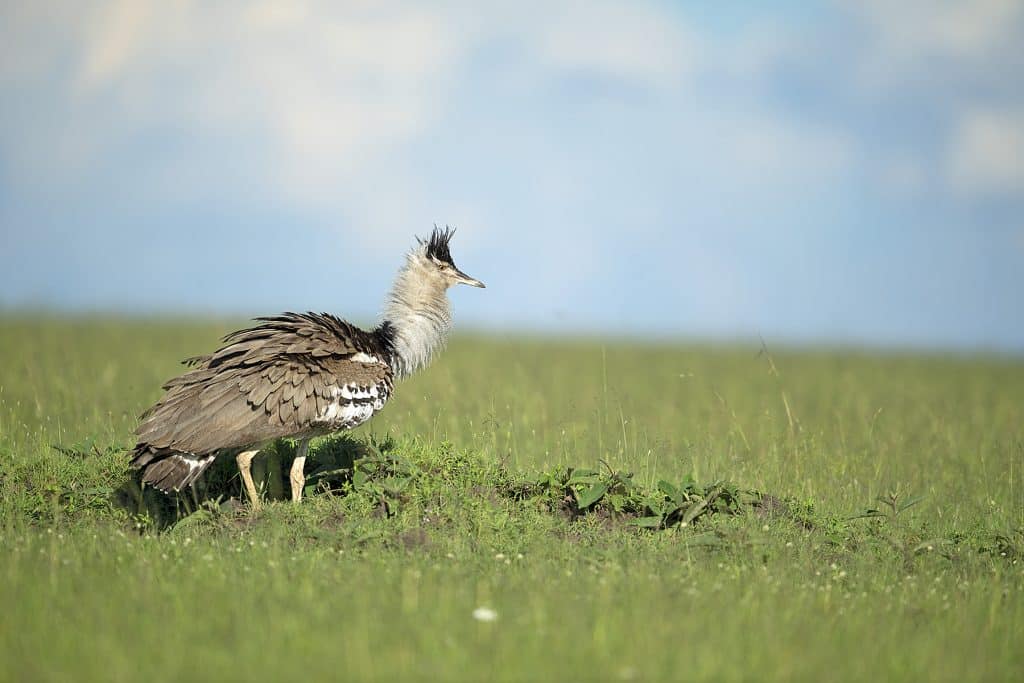 One can spot the lilac-breasted roller. It is the national bird of Kenya. The Mara is home to ground hornbills. Secretary birds are famous in the park. Mara's grassland is home to a variety of birds. These include Kori bustards and white storks. In the swamplands, one can see different heron species.
River birds include kingfishers and turaco. Mara's birds of prey are famous. The most iconic is Bateleur. It can be spotted flying across the clear blue skies.
A Masai Mara tour remains unforgettable. It is a year-round destination for game viewing. Its wildlife and birdlife are rich. One can spot them any time of the year.
The Wildebeest Migration
The wildebeest migration is also called the great migration. It is considered to be a grand wildlife event. It is a never-seen-before phenomenon. The great migration is the most celebrated experience. It can only be seen during a Masai Mara tour.
This migration involves thousands of wildebeests. They are joined by other hoofed animals. These are gazelles, zebras, and more. Together, the animals go on a journey. They generally begin from Tanzania's Serengeti. The animals reach the Mara at the end of the year. They travel between two countries.
Migration happens for two reasons. Wildebeest look for food and water. They travel back and forth for it. This migration occurs annually.
The journey is not void of dangers. There are predators from both parks waiting to pounce on them. It results in dramatic action and chases. Predators include lion leopard and cheetah.
River crossings are also seen. It occurs near the Mara River. The migratory animals attempt to cross its waters. Crocodiles wait for their arrival. They look for the perfect chance to kill the animals. A Masai Mara tour displays live river crossings.
The migration is more than just a grand scene. It is also an emotional experience. It shows the survival of the fittest. Travelers can book a Masai Mara tour during the migration season.
Timeline of the Migration
There is no fixed schedule for the migration. It occurs according to the climate. The availability of pasture also affects it. One cannot predict the exact migration days. Travelers must always plan an extended Masai Mara tour.
A general timetable is available for the migration. It offers a rough timeline of the events. It takes place according to months.
January to March
In January, the herds start moving. They are joined by other plain animals. Calving season begins in February. One can see the birth of around 8000 wildebeests in a day. The adults train the younger calves for the journey. This season oversees dramatic killings. Hyenas and wild dogs often follow the herds. One can spot hungry lions leopards and cheetahs.
Rain starts pouring in March. The animals stop grazing across Serengeti. They start heading towards the west.
April to May
Long rains take place in April and May. These months face heaving flooding. This makes it harder to spot herds. The herds reach central Serengeti by the end of May.
June to Mid July
The animals are seen in the Seronera valley. They move into the western corridor. The first river crossing takes place. The animals have to cross the Grumeti River. Those who make it alive across the Serengeti border. They enter the Maasai Mara.
Late July to October
The animals have to cross another deadly river. This time it is the Mara River. It has dangerous Nile Crocodiles.
November to December
These months observe short rains. The Mara is green and luscious. It transforms into a beautiful landscape. The herds disperse into shorter groups. They enjoy ample grazing. Once the mara grass diminishes, they return to Serengeti. They begin the calving season. The annual migration starts all over again.
Masai Mara and the Wildebeest Migration
The migration can be seen in Serengeti and the Mara. But Kenya Masai Mara is the top place to witness it. Here travelers have better chances to see the event. The park is more accessible than Serengeti. The route is better concentrated here. One can plan a Masai Mara tour around the migration.
When to see the Migration?
Kenya's seasons are dynamic. There is no fixed timeline for the migration. One can plan the trip according to the animals' movements. The peak months are from June to October. The herds enter the Mara during these months. The Mara River crossing can also be witnessed.
When is the Best Time to Visit Masai Mara?
The Mara is a year-round destination. One can spot diverse wildlife every season. Mid-March to May brings floods. Wildlife is visible but scattered.
Late June to early October is highly suggested. It is the best time to plan a Masai Mara tour. One can also see wildebeest migration. Wild animals including Big Five are frequently spotted. The weather remains cool and dry.
The green season starts in November. It ends in December. It offers the most scenic landscapes in the park. This season is a fantastic time for birding. The weather may become hot. It can occasionally rain during these months.
Private Conservancies
The Mara conservancies aim to protect the park. Within each conservancy lies exclusive accommodation. They offer private access to safaris. Here a range of activities can be enjoyed. These include night game drives. It also allows off-road game drives. The conservancies restrict the number of guests. This allows for more room. Not many tourist crowds are spotted either.
All of this contributes to a luxury African safari. Less crowd means one can enjoy a safari smoothly. The conservancies have stunning scenery. Lodges and tented camps are built strategically.
There are many private conservancies in the park. These include the famous Mara Naboisho. It is the second-largest conservancy in the Mara. Olare Motoragi is also popular. One can also stay in Ol Kinyei and Mara Triangle.
Kenya Safari Masai Mara Activities
A Masai Mara tour involves several activities. These range from adventurous to leisure. The vast park has a lot to offer. Here are some top activities to enjoy:
Game Drives
They are also called jeep safaris. Game drives are classic activities. They are guided by experts. Game drives allow travelers to see Mara's thriving wildlife. One can opt for multiple game drives on the same day. Morning and evening game drives are popular.
Night safaris are permitted only in certain areas of the park. They are accompanied by rangers. It is perfect for photographers or filmmakers. Night-time game drives display nocturnal animals.
Horseback safari
This is an unusual type of safari. Travelers can explore the park through horse rides. It is a unique experience enjoyed in the Mara. Horseback safari was taken up by explorers in the past. One can enjoy galloping next to various animals. These include giraffes and zebras. During the migration, one can even ride along with wildebeests.
Walking safaris
These are undertaken on foot. It does not involve vehicles. Travelers are guided by experts. What is missed during game drive is covered in walking safaris. One can observe minute details of the Mara. Guided walks offer a once-in-a-lifetime opportunity. They are enjoyed at a leisure pace.
Community visits
A Masai mara tour is incomplete without a cultural experience. Travelers can meet the Maasai people. One can visit their villages as well. Interaction with Maasai people is a must during a Kenya safari.
Hot air balloon ride
This is best taken in Masai Mara. The ride soars above the Mara plains. One can spot animals from a bird's eye view. Hot air balloon rides create a special experience.
Bush meals
Camps and lodges offer bush meals. These include sundowners as well. Travelers can enjoy bush meals at a scenic spot. They are arranged in the open wild plains of Africa.
Masai Mara Tour from Nairobi: A Safari Gem
Experience the magic of Masai Mara on a tour that starts from Nairobi. This captivating journey offers a perfect blend of wildlife encounters, stunning landscapes, and cultural immersion. Explore the wonders of Masai Mara, where the primary keyword "Masai Mara tour from Nairobi" becomes a gateway to an unforgettable experience.
Exploring the Untamed Beauty
Masai Mara's untamed beauty captivates visitors with its vast savannah plains, rolling hills, and meandering rivers. Departing from Nairobi, the journey allows you to witness the awe-inspiring landscapes as you delve into the heart of the reserve. Discover how Masai Mara tour from Nairobi unveils the untouched splendor of this natural paradise.
Wildlife Safari Extravaganza
A Masai Mara tour from Nairobi offers an extraordinary wildlife safari extravaganza. Encounter the "Big Five" – lions, elephants, buffalos, leopards, and rhinos – as they roam freely in their natural habitat. Witness the world-famous Great Migration, where millions of wildebeest and zebras traverse the plains in search of greener pastures. The primary keyword "Masai Mara tour from Nairobi" enhances the thrill of these wildlife encounters.
Practical Tips for an Optimized Safari
To optimize your safari experience, keep these practical tips in mind. Pack appropriate clothing for varying temperatures, including warm days and cool nights. Don't forget essentials such as sunscreen, insect repellent, and a reliable pair of binoculars. opt for reputable operators to ensure knowledgeable guides, comfortable accommodation, and reliable transportation during your Masai Mara tour from Nairobi.
Are you dreaming of a Kenya safari Masai Mara trip? Choose Wild Voyager as your tour operator. We create a unique Masai Mara tour from Nairobi. Contact us today to book your ideal Masai Mara tour.