Alankar Chandra
Alankar is an alumnus of IIM Ahmedabad and Delhi College of Engineering. He has held senior to top leadership positions in leading MNCs prior to chasing his passion of Exploration and Wildlife & Nature photography with Wild Voyager. He is a classic case of turning passion into profession. Apart from being an entrepreneur he is also one of the leading natural history photographers from India. His passion for exploration and photography has taken him to remote wilderness destinations in India, Kenya, Tanzania, Iceland and Norway to name a few. He is a thought leader in travel industry and entrepreneurship, and his interviews and works have been published by leading national and global publications. He is widely followed on social media with over 200,000 followers. He is also a regular speaker at Industry events, Indian institute of Managements and international tourism roadshows.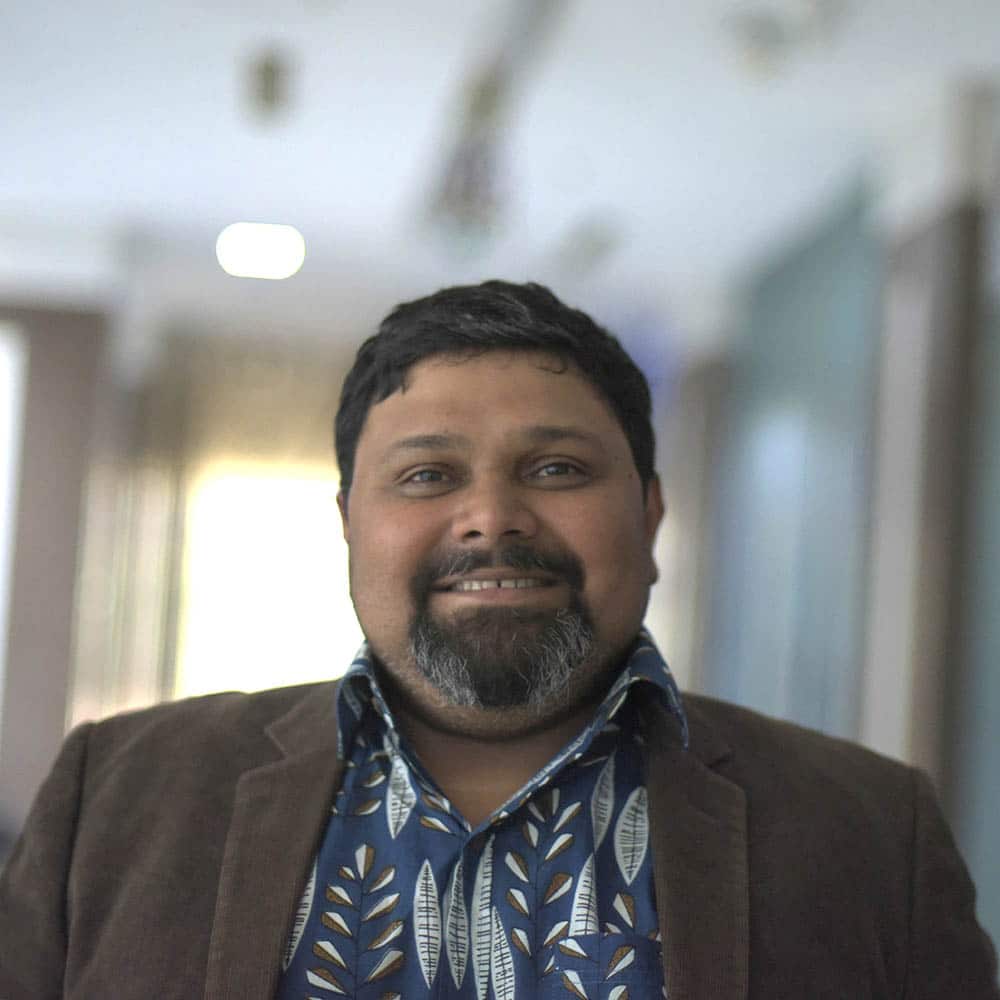 Anuj Mukherjee
Anuj is a veteran of the travel industry and guest servicing is ingrained in his DNA. Prior to Wild Voyager, he was business head for a leading inbound luxury travel company in India, and has worked with multitudes of HNI guests. He understands the nuances of what it takes to plan a perfect luxury holiday. With him helming the operations team, even the smallest of details are put perfectly in place to give the perfect holiday experience to guests. He is an avid wildlife enthusiast and passionate photographer. When not in office, he can be surely found in some or the other jungle. Before venturing into travel industry, he was a veteran market research consultant to leading MNCs. Anuj is a Post Graduate in Sociology from Jawaharlal Nehru University, New Delhi and Sociology graduate from Presidency college in Kolkata.
Jodi Ketchum
Jodi has traveled around the world and back again. She was the founder and owner of a holistic wellness center in California for 14 years. Jodi bridged her passion for wellness, adventure and travel to create a boutique travel agency. She is passionate about the traveler experiencing the local culture and people, not just checking off the list of top tourist sites. With hands on experience trekking in the Himalayas and the Andes, attempting to surf off the coast of Australia, kayaking in New Zealand, living in a high rise in Medellin, driving a 4x4 in the desert of Jordan and standing in awe at the fjords of Norway, Jodi not only brings her spirt of adventure but also her business expertise to handle our US operations.
Shweta Seth
Shweta is a luxury travel industry veteran with over 14 years of experience across B2B and B2C segments. She has catered to the UK and US markets primarily, and has spent over 11 years in the UK in the travel industry. She is poised to service international luxury travellers perfectly and is a delight to communicate with. She comes with a deep rooted destination expertise for Indian subcontinent and her ability to design and execute complex itineraries, with varied expectations of guests, in a simple and modular manner has been well appreciated over the years. Being an explorer herself, she spends a considerable time in exploring new luxury destinations and properties to handpick the crme de la crme for our guests. She is a graduate from Delhi University.
Shruti Sharma
Shruti is another travel industry veteran with over 15 years of experience and comes with deep rooted expertise in travel operations. She has worked with some of the Indian travel industry bigwigs and understands Indian subcontinent as a destination like very few people do. Her management of trip logistics is stuff of legends, not even minutest of gaps escape her trained eyes. Right from selecting the right hotels as per guest brief, to designing the itinerary as per guest expectation of activities and pace, to selecting the right places for wine & dine, to getting the right guides in place, to sprinkling a few surprises here and there, she manages the entire guest trip lifecycle like a charm. She is a graduate from Delhi University and also speaks German fluently.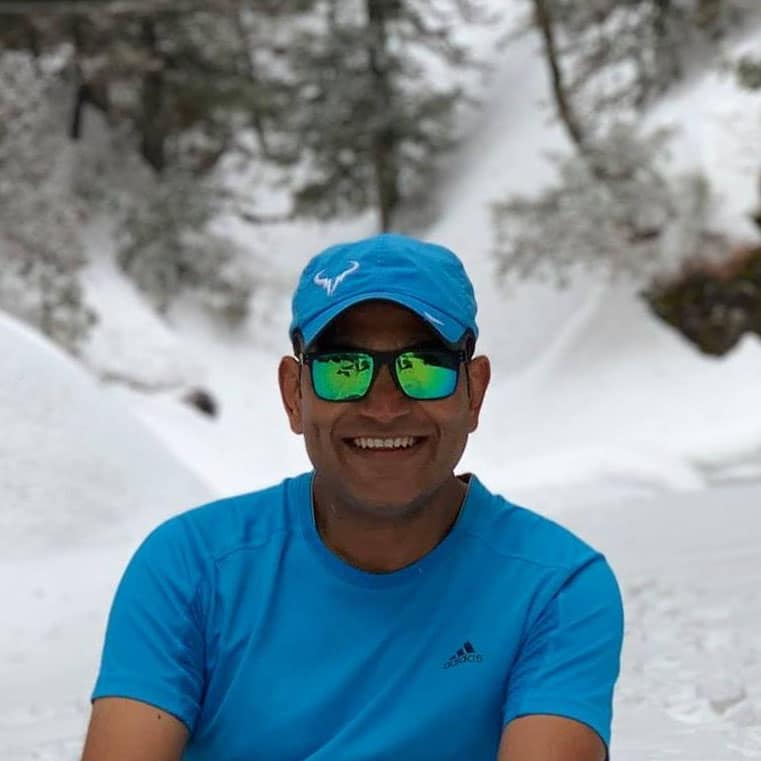 Nitin Gupta
An Engineer from NIT Kurukshetra and a Marketing & Finance graduate from IIM Kozhikode, Nitin has more than 20 years of professional experience in providing Business Advisory Services and formulating IT Strategies. To name some feathers on his hat - Accenture, PwC, IBM, Siemens, Wipro and TCS. He has worked across multiple sectors and geographies and done a myriad things but we will skip to the interesting bits (he loves to talk, so you're gonna find out more anyways). He is passionate about trekking, travelling, sports and has done every exciting thing that you can think of! His drive and energy are super infectious and he can have you doing the impossible before you know it. He has been trekking in the Himalaya for over 8 years now and his travels have carried him to more than 56 countries (last count) across the globe. He is our in-house Himalayan Adventure specialist.
Ruchika Kumar
Ruchika is part of our products team and specialises in designing bespoke safari experiences in Indian and African jungles. She is a treasure trove of knowledge on different experiences in Indian forests and wildernesses of Africa. Her forte is to build in special experiences and delight factors as per the guest profile, even in a very mundane itinerary. She is also adept at pacing an itinerary correctly as per guest preferences and health condition. She is a post graduate from Jiwaji University. Her interests outside work include travelling, cooking and reading.
Srishti Gupta
Srishti has completed her Bachelor of Business Administration in Finance specialisation from Bharati Vidyapeeth University, Pune. She is quite a geek with numbers, excels and all things finance, and she is a part of our accounts team. So if anything goes wrong with your invoices or payments, she is the one to get hold off! Also if you do not understand complex things like taxes, VAT etc on your invoices (we don't either) you know where to knock, otherwise she is a very nice person! Her interests include travelling and reading.
Deepak Kumar
Deepak is our in-house hospitality and guest servicing expert, with over 6 years of experience in the travel industry. Over the course of his career in this industry, he has interacted and catered to tourists across multicultural and diverse backgrounds, ensured a streamlined journey from the start to finish and ascertained the maximum satisfaction once could obtain from travel. Originating in Agra, Deepak has expanded his knowledge and work experience manifold and is now our a greatly reliable voice on Indian tourism, with his knack of creating itineraries which pertain to every varying interest that comes to us. Deepak is a pillar of support for the guests and an immovable force of energy working round the clock to ensure the best service to our guests. He is a graduate from the University of Agra.