More Details
DESTINATION
STANDARD

HOTEL/LODGE/CAMPS

NAIROBI
IBIS STYLES HOTEL
MASAI MARA
OLGATUNI CAMP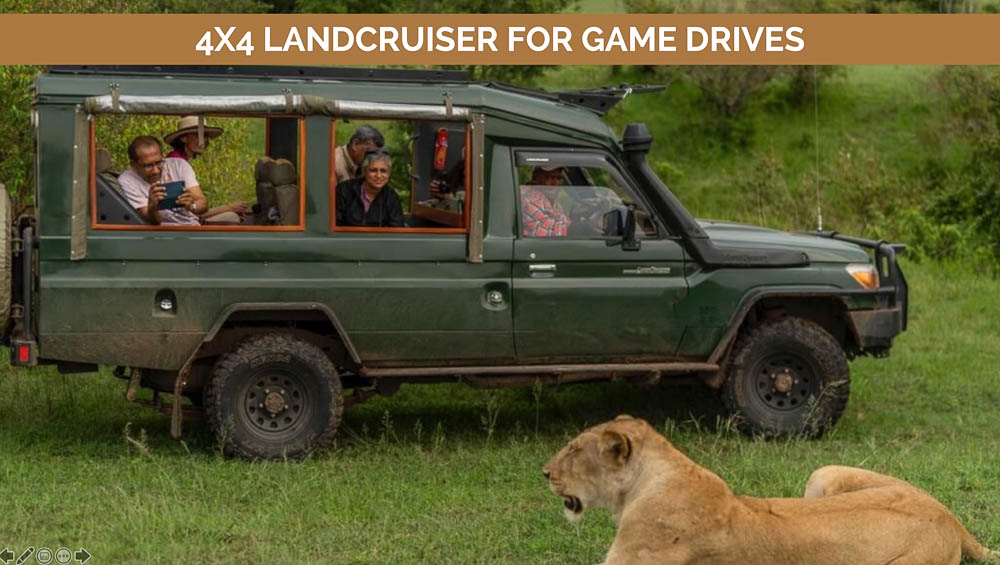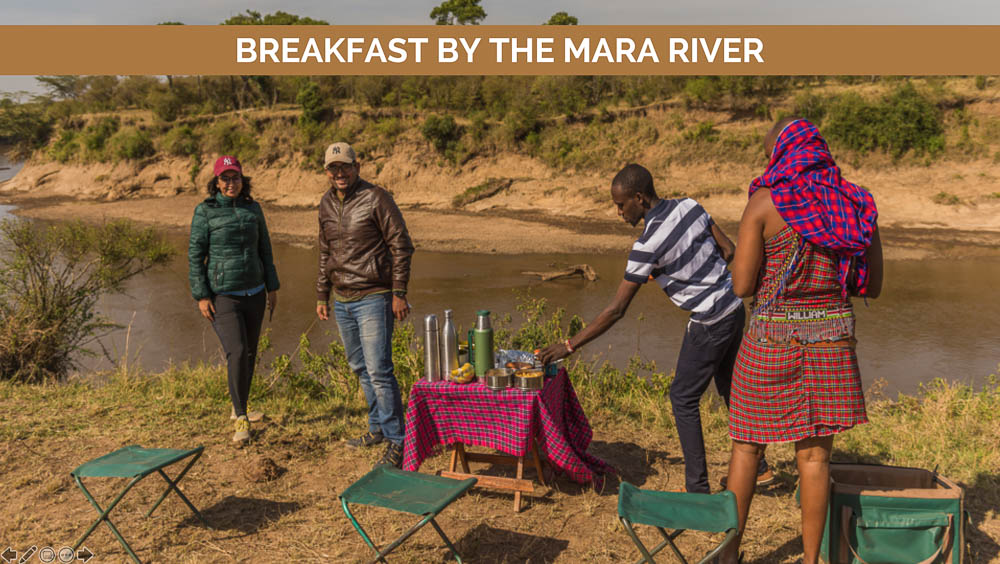 A Masai Mara vacation is not only visited by environmental enthusiasts but by all kinds of travel buffs. It leaves an unforgettable impression due to its dynamic biodiversity. Tourists from all over the world tend to pick this safari tour to enjoy the reserve's untouched nature. For an unusual yet remarkable vacation, this reserve is a must-visit.
Whether it is your first time seeing the Mara or the fifth, this reserve stuns visitors every time they come on a vacation here. A Kenya Masai Mara tour and safari vacation provide an exclusive experience to this premier destination in East Africa. Spotting wildlife, game action, diverse birds, and local interaction are all included in a Masai national reserve tour. From sophisticated accommodations to delicious cuisines, a safari vacation to Masai Mara is highly recommended.
WHY SHOULD YOU EMBARK ON A KENYA MASAI MARA TOUR?
There are endless reasons why travelers should opt for the tour of a Masai Mara luxury safari vacation. Escaping into the Masai Mara wilderness may pose a once-in-a-lifetime opportunity. Being one of the most popular safari destinations in the world for a vacation or a tour, there is no doubt to add Masai national reserve to your bucket list. Here are some top reasons why one should consider the Masa Mara safari vacation tour:
Wildlife – Masai Mara National Reserve is home to abundant wildlife species. Here, visitors can easily see the famous big five Kenya safari animals. These include elephants, lions, leopards, rhinos, and African buffalo. Throughout your vacation, the game drives in the Mara allow you to spot animals such as wildebeest and gazelles. Game drives are one of the fun activities in your tour to try during your vacation.
Birdlife - Over 400 vibrant bird species are found in the Masai reserve. These include Kori Bustard, Ross Turaco, Secretary bird, Wary Guinea Fowl, and many more. The reserve offers excellent birdwatching tour opportunities for fellow birders during the vacation.
Wildebeest Migration - The annual wildebeest migration is one of the grand spectacles of the Masai Mara reserve. The phenomena include two million wildebeests, gazelles, zebras, and other herbivore animals. They travel together from Tanzania's Serengeti National Park to the Mara. This migration is known as the seventh wonder of the world. It is also an iconic sight to see during a Kenya Masai Mara tour. This migration is unique to only the Masai national park and can be seen during a wildebeest tour or vacation. A wildebeest migration safari vacation lets you witness this magnificent event, only in the Masai national reserve.
Big Cats – The reserve has a healthy population of the big cat species. This national reserve is the iconic place where the famous BBC series, 'Big Cat Diaries', was also filmed. During a Kenya Masai Mara vacation tour, it is enchanting to see lion pride residing under a tree shade or a cheetah skilfully hunting down its prey. Seeing big cats during your vacation in this park is extraordinary.
Wildlife conservation – The Masai park is an important site for wildlife conservation as well as a wilderness area in Africa. It accounts for approximately 25 percent of Kenya's wildlife. Several conservancies border the main reserve such as Koiyaki, Olkinyei, Naikara, and Ol Choro Oirowua. They are well-established and protect wildlife habitats from threats. A Masai Mara luxury safari vacation supports and contributes to local communities' economic benefit. Taking a tour of this park helps you understand wildlife conservation deeply.
Activities to Enjoy on a Masai Mara Luxury Vacation Tour
Game viewing – A safari, game drive, or game viewing is one the most popular activities during a Kenya Masai Mara tour and vacation. An adventure through the park on an open-roof jeep or land cruiser provides close interaction with animals on the Masai Mara plains. Usually, travelers can choose between morning and evening game drives during their vacation tours. A night game drive tour is limited but offers a chance to see nocturnal animals in the Masai national reserve.
Nature walks – Nature or guided walks are usually included in a Masai Mara luxury safari. In your tour packages, leisure and educational walks are typically accompanied by guides. It offers a new way of exploring the reserve. A walking safari activity also provides a closer view of elephants, buffalos, antelopes, and other grazers around the park.
Horseback safari – A horse riding safari or tour offers the perfect opportunity to ditch typical jeeps and vehicles. Instead, during the vacation, one can explore the Mara and its expansive savannahs through horse rides. This form of safari, during your vacation or tour, is much more adventurous in Masai Mara as you can go places where jeeps cannot navigate. During a horseback safari, you can find yourselves riding alongside herds of wildebeests, zebras, elephants, and even big cats like the lion. Throughout the vacation, travelers are accompanied by expert guides and mobile tented camps in the park.
Bush meals and sundowners – Eating a meal surrounded by the beautiful Masai savannahs is one of the most sought activities during a safari vacation. They are usually included during your Masai safari tour. Bush meals and sundowners are backed by the reserve's stunning landscapes. Guests can take breaks between multiple game drives. In the meantime, they can enjoy bush breakfasts, lunches, and dinners after an exciting safari day tour. The meals are arranged near designated sites within Masai park.
Hot air balloon rides – Soaring over the park's gentle savannahs is only possible in a balloon ride. A Masai Mara luxury safari vacation includes hot air balloon rides, offering a once-in-a-lifetime experience. The ride provides a panoramic view of the scenic park at an aerial point. Hot air balloon rides are an exclusive activity to try during your safari tour.
Cultural interaction – A special activity covered in the Kenya Masai Mara vacation tour is cultural interactions with local communities. The Maasai Mara warriors showcase their rich culture which remains significant to your vacation. They have numerous community projects that help sustain their lifestyles. It also helps in creating employment opportunities for the local Masai people. Cultural interactions are mostly included in a Masai Mara safari vacation package and tour.
The Great Migration – Travellers can witness the wildebeest journey near the Mara triangle, a lesser-known area in the reserve. It has a fairly good concentration of wildlife and serves as a prime location for seeing the wildlife spectacle and embarking on a wildebeest safari tour and vacation. To experience the best of the Mara tour, travelers can head towards the Mara River. The survival of the fittest is best seen here as wildebeests cross the huge crocodile-infested river. The predator-prey action is breathtaking yet terrifying to witness near the river.
Accommodation for your Safari Tour
A Masai Mara luxury safari vacation also involves staying in the top accommodations. Although Masai park is covered by wilderness, a variety of luxurious tents and lodges are available. Each differs in its location and budget. These unique properties in Masai Mara are dispersed in various areas of the reserve. Many of them offer the highest comfort in the middle of African savannahs. Wild Voyager works with various properties to provide quality safari experiences, exciting bush tours, and comfortable vacations. Some of them include:
Olgatuni Camp – This safari camp is situated right in the middle of the national reserve. It offers one of the most authentic and experiential stays in the reserve during your bush vacation and tour. The camp is run by local Maasais and provides the best services.
Sanctuary Olonana – Sanctuary Olonana offers a dramatic view of the Mara River. The glass-sided suites are elegantly and comfortably furnished.
Mahali Mzuri – Mahali Mzuri is a safari tented camp is located in the Motorogi Conservancy of the reserve. It offers the best view to witness the abundant game of the park during your vacation or tour.
Governors' camp – Nestled in the riverine forest, the Governors' Camp is entirely under the canvas. The tents are lined up next to the riverbank and provide sweeping views of the reserve.
Wild Voyager specializes in offering guests an incredible Masai Mara luxury safari vacation. We take care of various aspects needed for a relaxing safari vacation, from budget to minute details. We also have a variety of Mara safari packages according to the vacation type you desire. Contact us today to plan out your very own Kenya Masai Mara tour!
What to Pack for your Masai Mara Safari Vacation
There's a lot to consider when you book a Masai Mara safari tour, including what to pack. Since you are going on a safari tour, this kind of vacation tends to be special. It means you need to be thoughtful and pack what is appropriate for a safari, in this case for a Masai Mara tour. With Wild Voyager, destination experts provide you with every information about the Masai Mara safari tour to make sure you enjoy a hassle-free vacation. However, to give you an idea, here are some things you should carry for your Masai Mara safari vacation:
Clothing – Pick neutral colors for your tops and bottoms such as khaki, beige or white. Clothing should also be comfortable and lightweight so that you enjoy a relaxing Masai Mara safari vacation. Do carry a light jacket or windcheater as the morning safari tour may get chilly.
Shoes – Classic safari boots are always the best choice for a Masai Mara vacation. Overall, shoes with a good grip are useful for a safari. Do carry flip-flops or sandals for when you stay in your lodge or camp.
Protection – Sunscreen with high SPF protection and a safari brim hat is helpful to protect your face and neck during a Masai mara safari vacation. Although your accommodation may carry insect repellent, it is also recommended that you carry your own as well.
Medication – Your safari tour vacation in Masai Mara tends to take place in the middle of the bush. So, the nearest city may be hours away from where you live. Although camps and lodges, as well as your travel operator do carry first aid kits and other medications, do not forget to carry your prescribed medicines along with general items like pain reliefs, bandages, ointments, and so on.
Miscellaneous – Other items you can take for your Masai Mara safari vacation are cameras, batteries, travel adaptors, toiletries, binoculars, and similar other stuff.
We at Wild Voyager consult with each and every client of ours personally and provide them with all the appropriate items they should carry for a safari tour in Masai Mara. Along with our vacation and tour packages to the Masai reserve, we take care of our client's smallest needs whether it is dietary requirements or other personal preferences. We ensure that every traveler choosing our Masai Mara safari vacation tour is comfortable and provided with high-quality amenities.
BEST TIME TO VISIT KENYA MASAI MARA FOR A VACATION
If you're looking to add some excitement to your bucket list, consider embarking on a tour of Kenya's Masai Mara. This beautiful reserve is home to many interesting people, sites, and activities, It's also one of the most underrated safari vacation spots in the world right now. People who have visited the Masai Mara agree that it's a place like no other — and they should know because there are so many different places out there!
The best time to visit Kenya Masai Mara for a safari vacation or tour is between November and April. This is because of the dry season, which is known as the 'long rains'. The long rains are followed by the short rains which usually last for three months.
PACK YOUR BAGS FOR YOUR THRILLING MASAI MARA SAFARI VACATION EXPERIENCE
Welcome to the Masai Mara, the lion-dom of the Big Cat Diaries, the temporary headquarters for the Great Migration, a powerful warrior population of the Maasai, and the site of the world's most luxurious safari camps. While you are on your Masai Mara safari vacation, you will get a lot of opportunities to mingle with the Maasai guides and the staff at your lodge, as well as have a chance to visit local villages to experience a fascinating insight into the Maasai traditional culture, lifestyle, and traditions throughout the tour. The Maasai cultural experiences are a highlight of your Mara vacation tour.
The Masai Mara National Reserve and the surrounding conservancies make up Kenya's premier safari and conservation areas. It is also among Africa's best destinations for a safari tour and vacation. The Masai Mara National Reserve is named after the Maasai people, the traditional inhabitants of the land that you will find during your vacation safari in Kenya. The Masai Mara, also known as the Mara, is a major game reserve in South Western Kenya, effectively a northern extension of Tanzania's Serengeti National Park.
Local communities, rather than the Kenya Wildlife Service, administer the Mara, giving the Maasai, who are pastoralists, the right to graze their stock in grazing areas around the reserve's perimeter. You will see the Maasai manyattas -- mud-and-cow-dung-built, honeybee huts -- near the Mara entry.
On your safari vacation and tour to the Masai Mara, the largest roan antelopes as well as nocturnal bat-eared foxes, which are seldom seen anywhere else in Kenya, are both visible inside the reserve's boundaries. Around July of every year (and July would be one of the highlights of any safari holiday to the Masai Mara) the wildebeest migrate across a large expanse northwards from the Serengeti plains to find fresh grasslands, returning southwards around October.
Millions of wildebeest move across the Mara River from Kenya into Tanzania at this time. Every January, wildebeest begin moving clockwise around the ecosystem in Serengeti, following a rhythm, toward the new, fresh grasslands in the Mara. With all this and more to see, a safari vacation or tour in this reserve is rewarding and unforgettable.
Wild Voyager specializes in offering guests an incredible Masai Mara luxury safari. We take care of various aspects needed for a relaxing vacation, from budget and accommodation to minute details. Contact us today to plan out your very own Kenya Masai Mara safari tour!
Loading...