Holiday Ideas
Explore the wonders of Tanzania with Wild Voyagers' exclusive tour packages, curated according to every traveller's preference, whether you're drawn to the bush or the beach. Tanzania offers a unique African safari experience, where you can witness majestic lions and elusive leopards up close, and bask in the serenity of lazy sunsets on picturesque shorelines.
The country boasts diverse national parks, characterised by vast game-covered plains set against towering escarpments. On Tanzania Luxury Safari Tours, you'll have the chance to encounter the renowned Big Five African animals: rhinos, leopards, lions, cape buffaloes, and elephants.
Witness the breathtaking Great Rift Valleys and the snow-capped splendor of Mount Kilimanjaro, providing a stunning backdrop to Tanzania's national parks. In Tanzania's luxury safari, you can relish the thrill of wildlife viewing right from your accommodation, go on multiple exhilarating game drives, and savor delectable cuisines.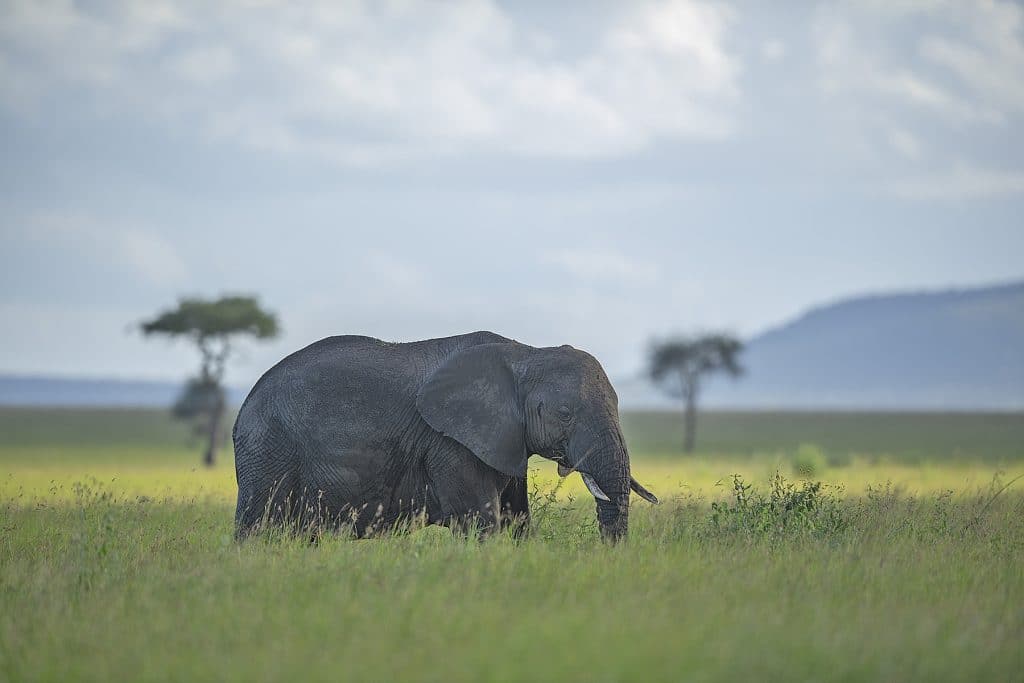 Tanzania has a range of sophisticated accommodations, whether you prefer lodges, camps, or resorts nestled near the pristine beaches. The tourism options in Tanzania encompass the wildlife circuit, the beach circuit, and the hiking circuit. Whichever combination of destinations you select, be sure to engage in authentic local experiences and savor the tempting local cuisine.
Your Tanzania experience wouldn't be complete without a stay in one of the unique experiential accommodations. Reach out to our destination experts today, and let Wild Voyager tailor your ideal Tanzania tour packages that will suit your individual tastes and preferences.
Tanzania All Inclusive Safari Tour Packages
Tanzania features a sprawling surface area of precisely 947,300 square kilometers, making it approximately 1.4 times larger than the state of Texas in the US. This huge land is divided into various areas or circuits that house diverse destinations.
For travellers wanting to explore this captivating terrain, Tanzania tour packages present three main safari circuits to choose from: the Northern circuit, the Tanzanian Coast and islands, and Southern Tanzania.
Northern Circuit
The northern circuit in Northern Tanzania stands out as the most renowned and cherished region for Tanzania tour packages. This area features a collection of national parks, conservancies, and reserves that provide unique safari experiences. Within this region lie the most popular and iconic destinations to explore during Tanzania Luxury Safari Tours.
Serengeti National Park
Serengeti National Park is a UNESCO World Heritage Site that covers an expansive 14,763 square kilometers of flourishing wildlife habitat. This remarkable destination boasts classic African landscapes and provides year-round opportunities for game viewing.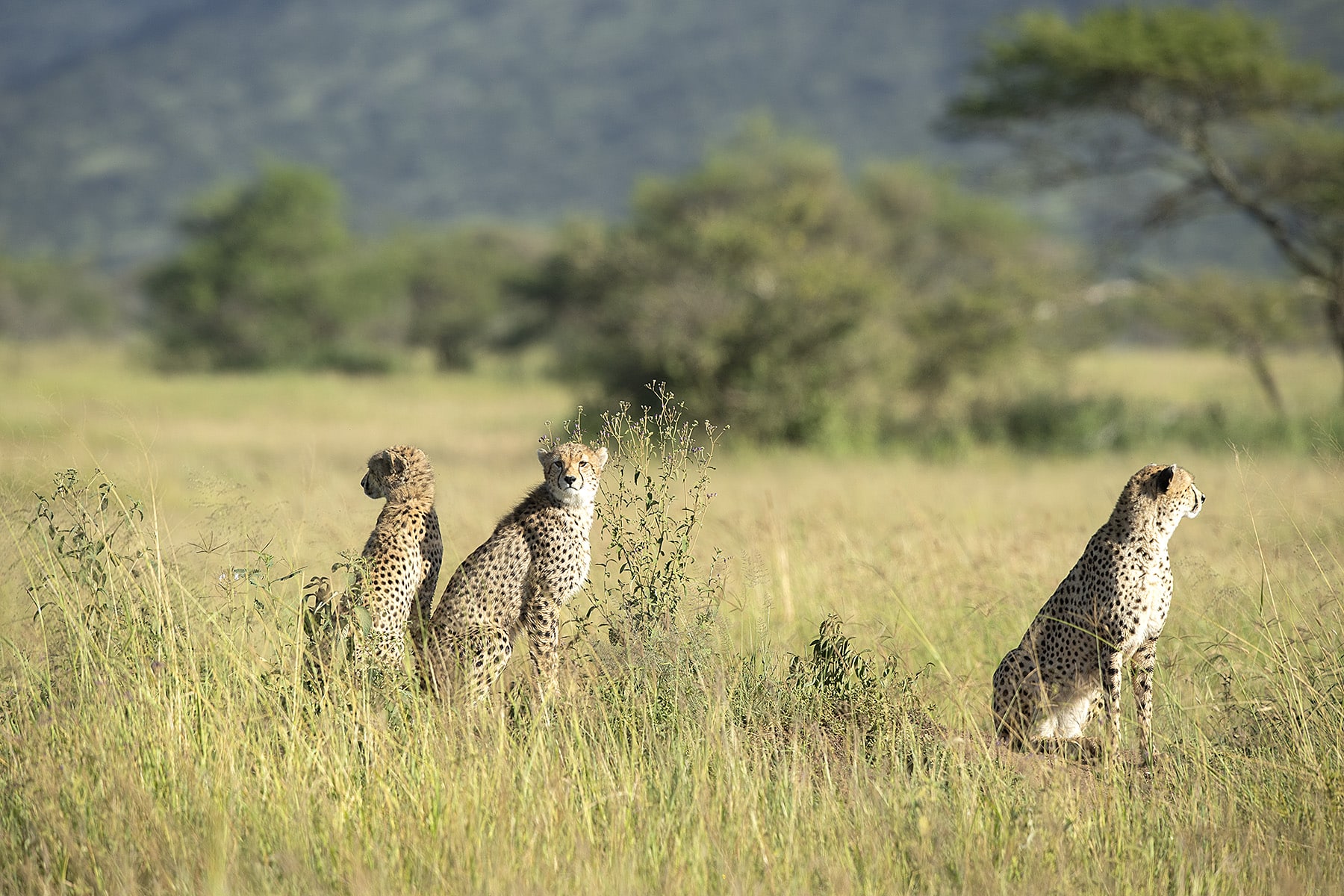 Within the park's diverse terrain, including rivers, forests, and valleys, visitors can encounter a plethora of iconic species, including the famous African Big Five, majestic big cats, and an array of plains-dwelling creatures. However, the true spectacle lies in witnessing the grandeur of the wildebeest migration, an awe-inspiring event where millions of wildebeest, zebras, and other hoofed animals begin their epic journey from the Serengeti to Kenya's Masai Mara.
The migration is a test of survival, as these resilient animals face tough challenges, such as perilous river crossings teeming with crocodiles. The intense drama of predators in pursuit of wildebeests is among the most thrilling experiences that you can witness in Tanzania tour packages offered by Wild Voyager, adding an extra layer of excitement to your unforgettable adventure.
Ngorongoro crater
Located in Tanzania, the Ngorongoro crater is the world's largest dormant caldera, a geological marvel shaped by volcanic forces nearly 2 million years ago. This extraordinary landscape shelters a thriving population of wildlife, with a significant number of creatures making it their permanent residence.
In Tanzania tour packages, visitors are treated to spectacular game drives, providing ample opportunities to witness the renowned Big Five, alongside a plethora of other fascinating creatures.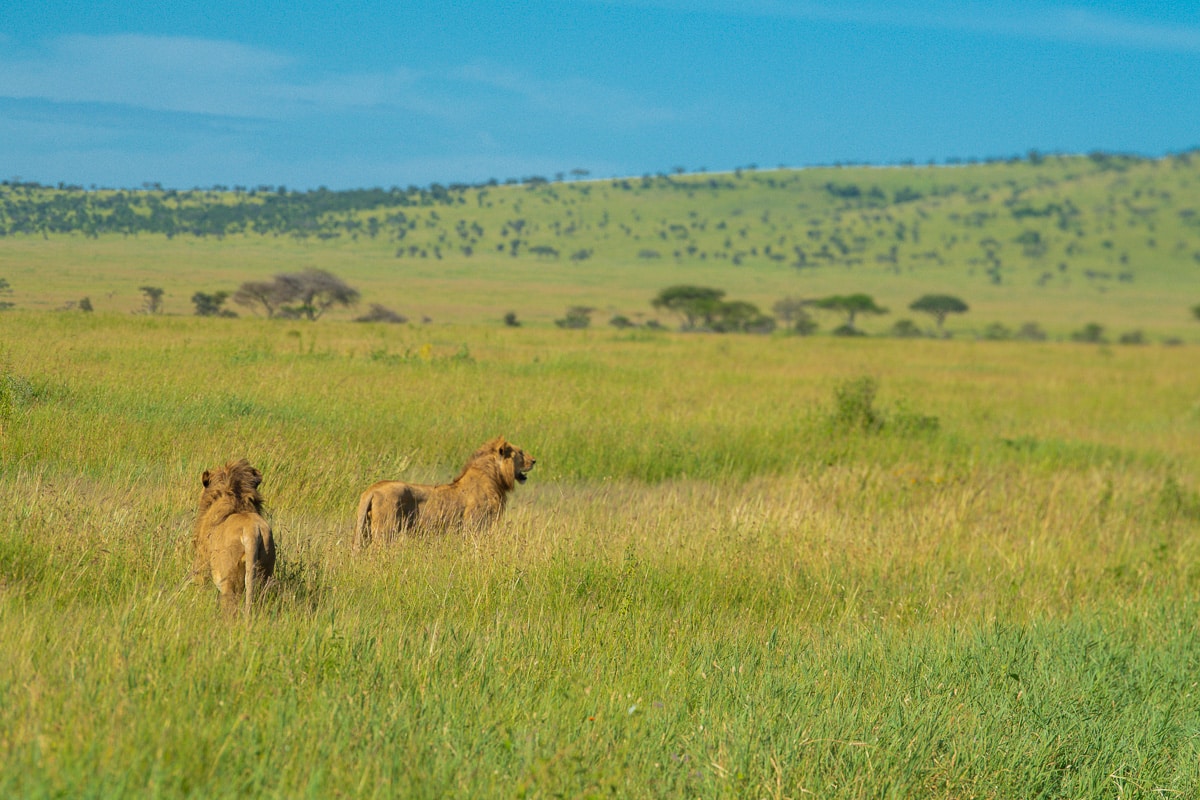 The views within the crater are nothing short of breathtaking, adorned with lush highlands that rightly deserve the title, 'Garden of Eden'. At the heart of this natural wonder lies Lake Magadi, a soda lake that is a unique feature of the Ngorongoro. This remarkable sight is a frequent highlight during safaris, offering glimpses of diverse avian species, both endemic and migratory, making it a must-see during Tanzania Luxury Safari Tours.
Tarangire National Park
Tarangire National Park, named after the picturesque River Tarangire that flows through its heart, is a stunning destination nestled within the diverse landscapes of Tanzania. Renowned for its remarkable biodiversity, this park is a haven for wildlife enthusiasts. One of its standout features is the impressive concentration of elephants.
As an integral part of the expansive Tarangire-Manyara ecosystem, this park offers a captivating blend of savannah views, adorned by the iconic silhouettes of Baobab trees and lush riverine woodlands. These natural settings provide ideal habitats for an array of avian species, fauna, and verdant flora.
While exploring Tarangire, it's not uncommon to encounter the enthralling sight of lions and leopards, often found perched in the branches of trees. In the dry season, the Tarangire River becomes a vital lifeline, drawing migratory animals to its inviting banks, and creating an opportune environment for regular and rewarding game viewing experiences—a must-include destination in any Tanzania tour packages.
Lake Manyara National Park
Situated in the middle of the striking landscape between the Great Rift Valley and the shiny expanse of Lake Manyara. The National Park stands as an attractive gem, boasting a unique diversity of wildlife. This park is distinguished by its lush woodlands and subterranean water forests, making it a stop on the way to Serengeti or for a shorter Tanzania Luxury Safari Tours.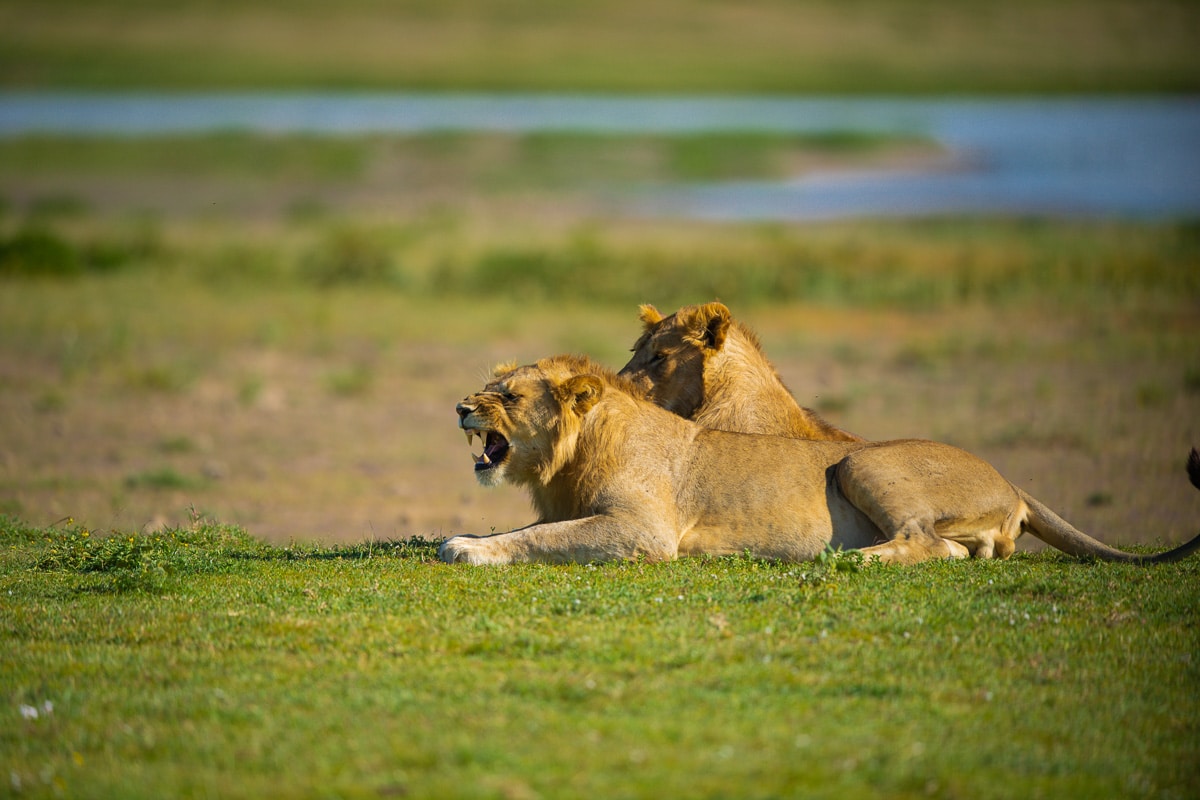 One of the park's notable highlights is the presence of tree-climbing lions, alongside a splendid array of wildlife including wildebeest, elephants, waterbucks, and the diminutive kirk's dik-dik. The shallow, alkaline waters of Lake Manyara cloak over two-thirds of the park's total expanse.
This extensive water body serves as a sanctuary for myriad flamingos, forming vast, pink-hued congregations, and provides a residence for the placid hippopotamuses that dwell in its shallower recesses. Moreover, the surrounding of the lake is a haven for bird enthusiasts, offering sightings of more than 300 avian species. So, for those considering Tanzania tour packages, Lake Manyara National Park will be an unforgettable blend of natural wonders and diverse wildlife encounters.
Mount Kilimanjaro
Mount Kilimanjaro, a dormant volcano having three volcanic cones, rises to an impressive elevation of 5,895 meters, securing its position as the highest peak in Africa.
Frequently referred to as the 'Roof of Africa,' Kilimanjaro is a prominent inclusion in the coveted seven summits of the world. This majestic peak beckons adventurers from every corner of the globe to take on the challenge of reaching its summit.
Trekking and hiking activities are the norm on Mount Kilimanjaro. The entire journey spans a 7 to 8-day round trip, encompassing the ascent and descent. There's a range of routes available, catering to both novice and seasoned trekkers.
For those on Tanzania Luxury Safari Tours and packages with limited time, there's an option for a one-day hike. Mount Kilimanjaro treats visitors to awe-inspiring views of Africa, complemented by an array of wildlife species that call its forests home.
Arusha National Park
Located just a stone's throw away from the bustling city of Arusha, the Arusha National Park is a gem in Tanzania, covering only  137 square kilometers. Despite its small size, this park features a diverse and captivating landscape dominated by the imposing Mount Meru.
For those seeking accessible safari experiences, Arusha National Park is an excellent choice, making it a popular inclusion in Tanzania tour packages. What sets this park apart is its distinction of harboring the largest population of African giraffes in the world. Additionally, the park is a sanctuary for a host of other unique wildlife species.
The topography of Arusha National Park is a feast for the senses, offering a transition from open savannahs to acacia scrublands, eventually surrounding travellers in lush rainforests. For those with a spirit of adventure, going on a trek to Mount Meru is an unforgettable experience. These treks typically span over four days, providing ample opportunities to engage in the untamed wilderness that defines this remarkable park.
Southern Tanzania
Nyerere National Park
Previously known as the Selous Game Reserve, this national park is one of the largest protected areas across Africa, spanning a vast 54,000 square kilometers, twice the size of Serengeti. It offers a unique opportunity for Tanzania Luxury Safari Tours, allowing travellers to thoroughly explore the diverse landscape.
The park is divided into two significant sections, bisected by the mighty Rufiji River, the largest river in Tanzania. Along the park's water circuits, there is a high concentration of diverse animal species, providing an excellent opportunity for observation. Moreover, the remote regions of Nyerere are home to elusive rhinos and the endangered wild dog species. 
Ruaha National Park
Explore the hidden gem of Tanzania with Wild Voyager's exclusive Tanzania tour packages that will lead you to the captivating Ruaha National Park. Despite being one of the least frequented national parks in Tanzania, Ruaha boasts abundant wildlife, enhancing the luxury safari experience. At the heart of the park flows the magnificent River Ruaha, a magnet for a diverse array of wild creatures and avian species. In the dry season, the landscape transforms into a golden expanse, adorned with ancient baobabs and mist-shrouded hills in the distance.
The riverbanks become a bustling theater of nature, as waterbucks, gazelles, impalas, and other plains-dwelling animals are shadowed by cunning predators. This creates thrilling opportunities for travellers to witness amazing chases in real-time. Ruaha's unspoiled beauty is a haven for photographers and bird enthusiasts, offering a chance to delve into the often-overlooked treasures of Southern Tanzania.
Tanzania Coasts or Beach Circuits
Zanzibar
Zanzibar, situated in the Indian Ocean just off the Tanzanian coast, is a gem easily accessible from the country's capital, Dar es Salaam. This enchanting island boasts stunning beaches with powdery white sands and crystal-clear turquoise waters. Following days of exhilarating safari adventures, travellers can indulge in a blissful beach getaway.
Each of Zanzibar's beaches possesses its own distinct charm. Nungwi Beach stands out as a hub for water activities, while Kendwa and Ushongo beaches offer a serene haven for those seeking tranquility. Families are attracted to Kiwengwa Beach for its shallow, safe waters suitable for swimming, and it serves as an excellent starting point for exploring the rest of Zanzibar. On the other hand, Misali Island draws avid scuba divers with its vibrant coral reef.
Post beachside relaxation, a stroll through Stone Town awaits, a locale steeped in tradition and culinary delights. The town is replete with museums, galleries, and bazaars that vividly showcase Zanzibar's rich culture.
Travellers can enjoy the finest cuisines and luxuriate in the top-notch resorts of Zanzibar. Including this destination in your itinerary lends a unique touch to your Tanzania tour packages, boosting your experience on a Tanzania Luxury Safari Tour.
HIKING CIRCUIT
Mount Kilimanjaro
Kilimanjaro stands as not just the tallest peak in Africa but also claims the title of the world's highest standalone mountain. Rich in ancient legends and folklore, this majestic mountain attracts adventurers from every corner of the globe.
Adding Kilimanjaro to your  Tanzania tour packages is a highlight. This awe-inspiring journey spans 7-9 days, ensuring a deliberate and gradual ascent to the summit. Along the way, trekkers can find comfortable accommodation options, ranging from cozy lodges to even luxurious stays.
Mount Meru
Exploring Mount Meru through Tanzania tour packages will be an exhilarating adventure, though more challenging than ascending Mount Kilimanjaro. Despite typically spanning four days, this hike presents a formidable ascent due to its tough terrain. Towering at over 4500 meters, Mount Meru stands as an active volcano, promising a unique experience for adventurous travellers.
Why Choose Wild Voyager for Tanzania Luxury Safari Tours
Are you ready for an extraordinary journey through the captivating terrains of Tanzania? Look no further than Wild Voyager, your reliable companion in creating amazing and memorable luxury safari tour packages.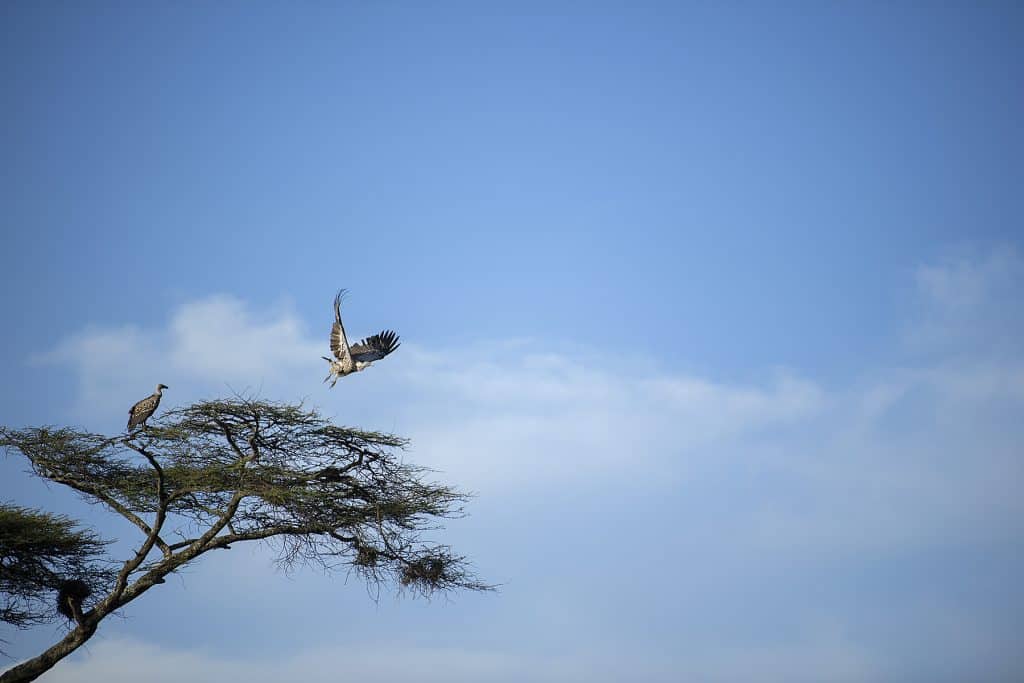 With our unparalleled expertise, commitment to excellence, and unwavering passion for showcasing the wonders of this magnificent country, we are the ideal option for curating your dream Tanzania luxury safari tour.
Unmatched Expertise:

At Wild Voyager, we are renowned for our wealth of expertise in crafting customised luxury

Tanzania tour packages

. Our team of seasoned professionals possesses an intimate familiarity with the diverse ecosystems, wildlife behaviors, and cultural nuances of Tanzania, guaranteeing enriching and genuine luxury safari tours.

Tailor-Made Itineraries:

We understand that every traveller has unique preferences, and we believe in curating itineraries according to your specific preferences and interests. Our dedicated team works closely with you to make a Tanzania luxury safari itinerary that harmonizes flawlessly with your desires. This ensures a unique and personalized journey, making your experience with our

Tanzania tour packages

truly unforgettable.

Exclusive Accommodations:

When you choose Wild Voyager, you can expect nothing less than the finest accommodations that seamlessly blend luxury and comfort. From lavish tented camps in prime locations to splendid lodges with awe-inspiring views, we carefully select lodgings that offer a haven of serenity after exhilarating days of wildlife exploration.

Experienced Guides:

The backbone of your Tanzania luxury safari tours, our highly skilled and knowledgeable guides possess an intimate understanding of the Tanzanian wilderness. They will be by your side on game drives, sharing their expertise and ensuring you have a personal and meaningful encounter with the captivating wildlife that calls Tanzania its home.

Conservation and Sustainability:

Wild Voyager is committed to responsible tourism practices and the preservation of Tanzania's natural wonders. We collaborate with local communities and support conservation initiatives, ensuring that your luxury safari tour contributes to the sustainable development and protection of Tanzania's remarkable ecosystems.

Extraordinary Wildlife Encounters:

Tanzania is globally renowned for its diverse wildlife, and with Wild Voyager, you are in for extraordinary wildlife experiences that will leave you spellbound. From witnessing the awe-inspiring Great Migration to observing the Big Five in their natural habitats, and marveling at the varied bird species that call this remarkable land home.

Cultural Immersion:

A Tanzania luxury safari tour with Wild Voyager is not just about wildlife; it's also an opportunity to engage with the rich cultural heritage of Tanzania. Interact with local tribes, explore vibrant markets, and gain a deeper understanding of the traditions and customs that shape this captivating country.

Safety and Security:

Your safety and well-being are our top priorities. We ensure that all aspects of your Tanzania luxury safari tour are meticulously planned and executed, adhering to the highest safety standards and providing you with peace of mind throughout your journey.

Unforgettable Memories:

At Wild Voyager, we believe that the true measure of a successful luxury safari tour is the creation of lifelong memories. From witnessing breathtaking sunsets over the Serengeti to sharing stories around a campfire under the starlit sky, we strive to create moments that will stay etched in your heart forever.
Discover the Hidden Gems of Tanzania with Luxury Safari Tours
Tanzania luxury safari tours offer an exceptional opportunity to explore the hidden natural beauty of this East African gem. Imagine waking up to the sound of wildlife freely roaming the savanna, while witnessing the sun's first rays illuminate the Serengeti—a captivating glimpse of what Tanzania has in store. These precisely curated Tanzania tour packages promise a plethora of experiences.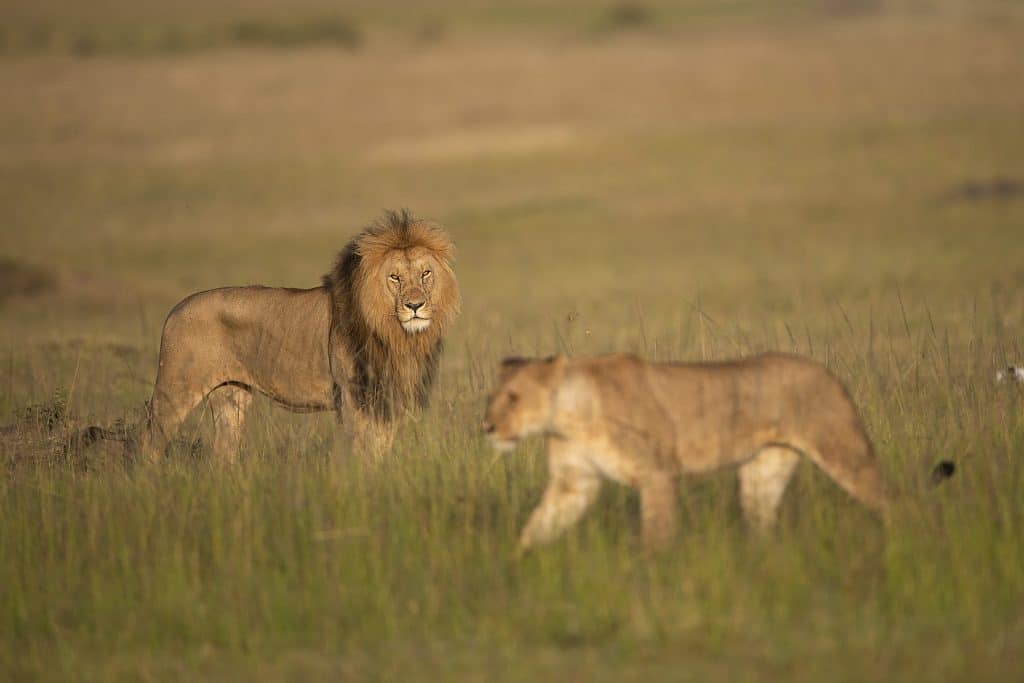 It's in Tanzania where you can go on exhilarating game drives, bearing witness to the awe-inspiring Great Migration—an epic spectacle of millions of wildebeests and zebras traversing the plains in search of fresh grazing lands and water sources.
Moreover, in Tanzania, you also have the chance to encounter the renowned "Big Five" – lions, leopards, rhinos, elephants, and buffalos. Yet, the luxury indulgence doesn't conclude here. Retreat to lavish tented camps or lodges that offer exceptional service and amenities.
Enjoy the fine dining against the backdrop of the African bush, take a refreshing dip in your private plunge pool, or pamper yourself with a spa treatment after a day filled with adventure. Tanzania tour packages by Wild Voyager promise experiences that etch indelible memories, fostering a newfound admiration for the marvels of nature.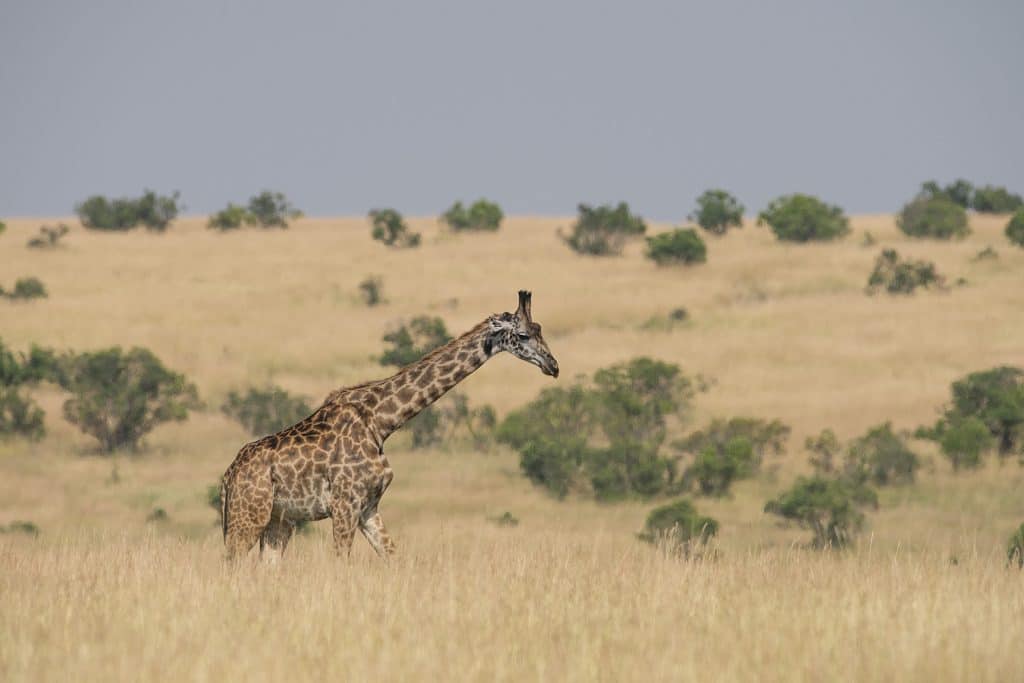 With iconic destinations like Serengeti and Ngorongoro Crater, Tanzania tour packages show a treasury of awe-inspiring landscapes, a tapestry of vibrant cultures, and an array of wildlife, all eagerly awaiting to be explored.
Discover the hidden treasures of Tanzania with exclusive tour packages. Among these hidden gems is Tarangire National Park, a lesser-known sanctuary featuring a remarkable concentration of elephants, iconic baobab trees, and a diverse array of bird species.
Go on a journey of Tanzania luxury and exploration with safari tours, guided by experts who will lead you on captivating game drives, offering insights into both the wildlife and local culture.
Another gem is Lake Manyara National Park, nestled at the base of the Great Rift Valley. This park is renowned for its unique tree-climbing lions, vibrant flocks of flamingos, and breathtaking views of the lake and its surroundings.
With Tanzania luxury safari tours, you'll have the opportunity to reside in lavish lodges or tented camps near the park and partake in activities such as guided walks, night drives, and even thrilling hot air balloon safaris.
For an authentic cultural experience, a visit to a Maasai village is a must. The Maasai, a semi-nomadic tribe with a centuries-old presence in East Africa, offers a rich and immersive encounter with their heritage and way of life. Explore Tanzania's hidden treasures in style and comfort with tailor-made Tanzania tour packages. They are known for their distinctive dress, language, and customs. You can even try your hand at spear-throwing. It is a very special activity to experience during your Tanzania luxury safari tours.
For those looking for a serene beach retreat, Tanzania boasts some of the most breathtaking coastlines in Africa. The island of Zanzibar, nestled off the Tanzanian coast, is known for its pristine white sand beaches, crystal-clear waters, and lively local culture.
Raise your adventure with a Tanzania luxury safari tour that seamlessly blends wildlife exploration with a beachside escape. Participate in activities such as snorkelling, sailing, and exploring historic gems like Stone Town.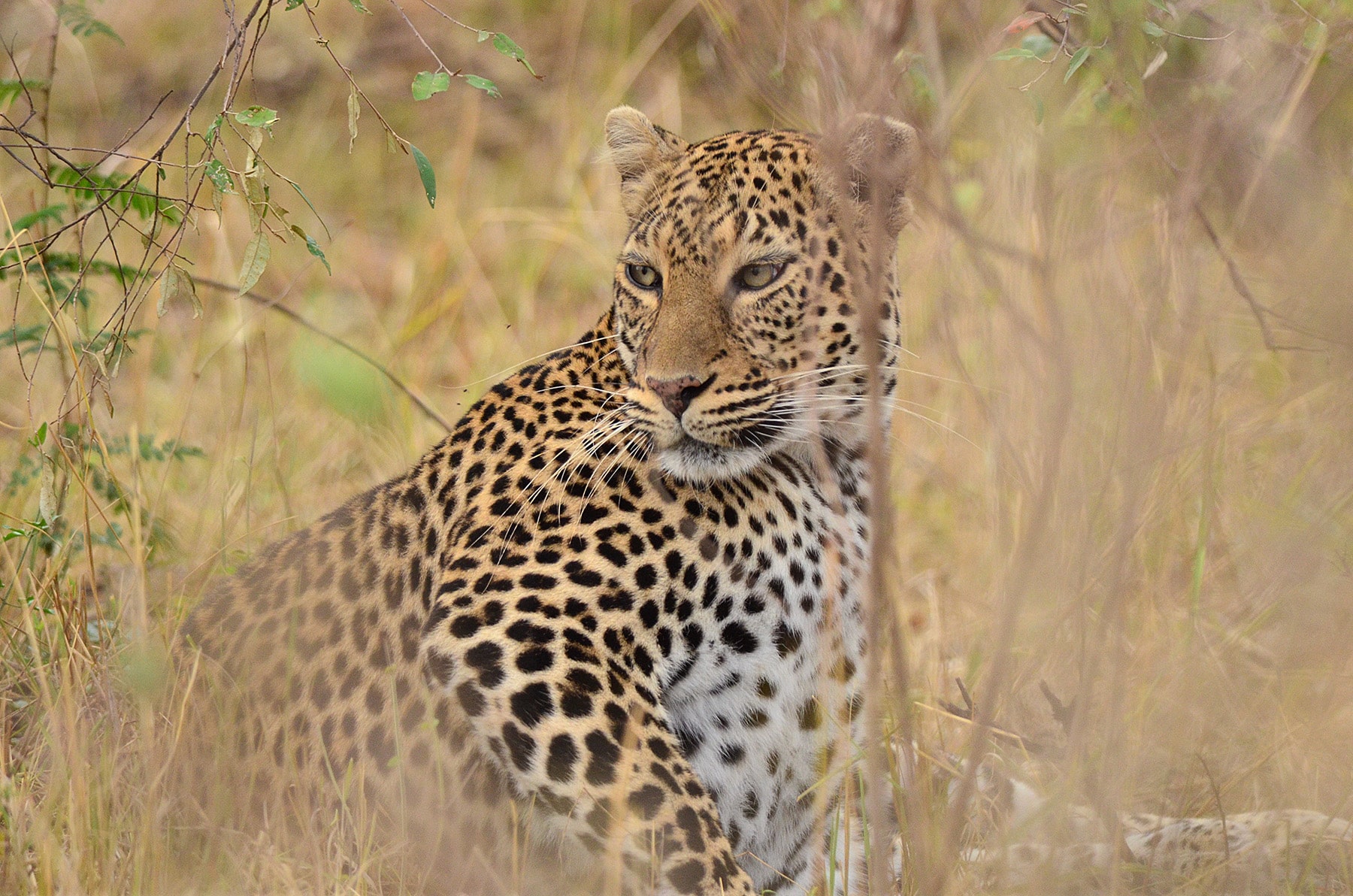 Wild Voyager thoroughly crafts appealing itineraries for your Tanzania Luxury Safari Tours, tailored to your preferences and budget. Additionally, our Tanzania tour packages ensure plush accommodations and captivating attractions,
Book your very own Tanzania luxury safari today with the guidance of our knowledgeable local experts.