Holiday Ideas
Bush or beach trips, Tanzania has everything for everyone. From witnessing lions and leopards up close to seeing lazy sunsets on shorelines. Be the witness to experience amazing wildlife with us in Tanzania all inclusive safari
Travelers encounter the most diverse African safari experience in the country. Its national parks consist of game-covered plains set against towering escarpments.
Moreover, during Tanzania Luxury Safari Tours, travelers can witness the ultimate Big Five African animals. These include rhinos, leopards, lions, cape buffalo, and elephants.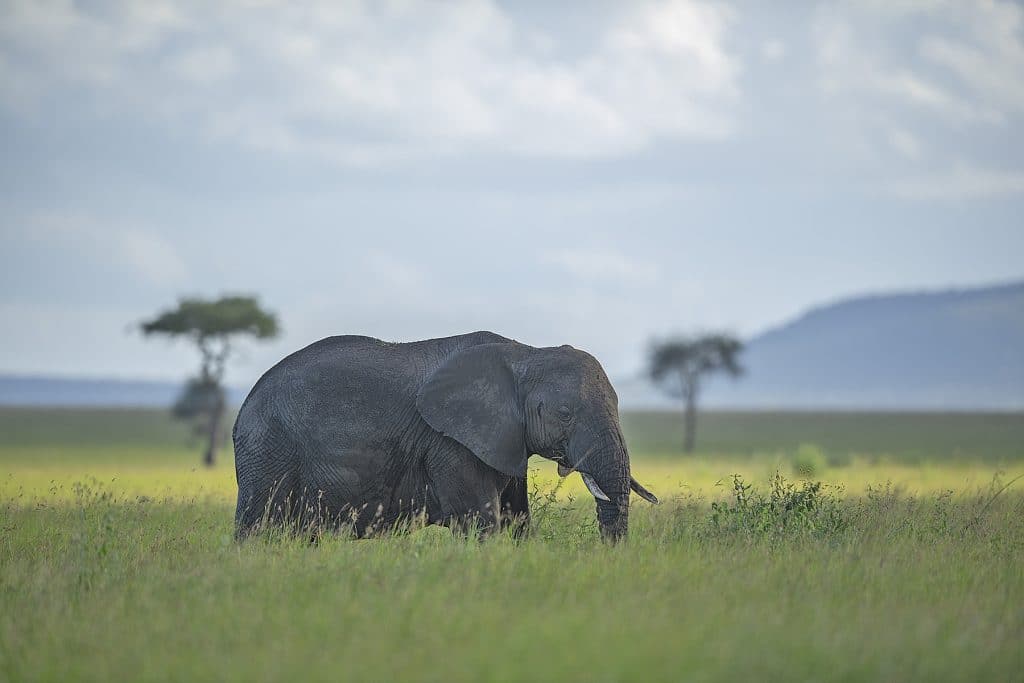 The enormous Great Rift Valleys and snow-capped Mount Kilimanjaro serve as a perfect backdrop for Tanzania's national parks. A Tanzania luxury safari consists of watching wildlife from one's room, enjoying multiple game drives, and indulging in delicious cuisines.
Tanzania's sophisticated accommodations, be it lodges, camps, or resorts near the beaches remain unmatched.
Tanzanian tourism options are broadly divided between the wildlife circuit, the beach circuit, and the hiking circuit. Whichever combination of destinations you choose, make sure to get some authentic local experiences and a taste of mouth-watering cuisine.
A Tanzania experience cannot be complete unless you have experienced one of the unique experiential stays. Consult our destination experts today to design your ideal Tanzania trip, made to your taste.
Tanzania All Inclusive Safari:-
Tanzania's surface area measures precisely 947,300 square kilometers. In comparison, the country is around 1.4 times bigger than Texas, a state in the US. Naturally, this vast land is divided into various areas or circuits that house diverse destinations.
The three main safari circuits include the Northern circuit, Tanzanian Coast and islands, and Southern Tanzania.
Northern Circuit
The northern circuit is the most well-established and celebrated area of Northern Tanzania. Its national parks, conservancies, and reserves offer world-class safari tours. Here, one can also find the most popular and iconic destinations to discover during Tanzania Luxury Safari Tours.
Serengeti National Park
Serengeti is a large national park and a world heritage site. It spans 14,763 sq. km in an area with flourishing wildlife. The park offers classic African scenery and game viewing can be done all year round.
All major animals such as the African Big Five, big cats, and other plain animals can be seen. In several areas of Serengeti, rivers, forests, and valleys can be found.
The biggest wildlife event, the wildebeest migration, can be witnessed in this national park. Millions of wildebeest, zebras, and other hoofed animals travel from Serengeti to Kenya's Masai Mara.
During the great migration, the animals have to go through various challenges. These include crossing over crocodile-infested rivers. Predators chasing wildebeests is one of the most exhilarating experiences seen during Tanzania Luxury Safari Tours.
Ngorongoro crater
The Ngorongoro crater is the world's largest inactive caldera. It was formed nearly 2 million years ago as a result of volcanic activity. A huge population of permanently residing animals can be found near the crater.
The Big Five are easily spotted during game drives along with other wildlife animals.
The crater displays beautiful sceneries filled with highlands, rightly deserving the title, 'Garden of Eden'. At the center of the crater lies a soda lake called Lake Magadi.
It is one of the unique features of Ngorongoro, frequently seen during safaris. Along the shores of the lake, one can spot diverse avifauna, both endemic and migratory during Tanzania Luxury Safari Tours.
Tarangire National Park
Tarangire derives its name from the River Tarangire that flows through the center of the park. It is a gorgeous photogenic park that is home to an astonishing diversity of wildlife.
Moreover, it is known for having a huge concentration of elephants. Tarangire National Park is part of the extended Tarangire-Manyara ecosystem.
The park is famous for its magnificent savannah landscapes, an abundance of Baobab trees, and riverine woodlands. These form natural habitats for various species of birds, animals, and even vegetation.
Tree-climbing lions are leopards are a common sight in the park. During the dry season, the Tarangire River attracts migratory animals to its river bed which makes game viewing even more frequent.
Lake Manyara National Park
Lake Manyara National Park is situated between the Great Rift Valley and Lake Manyara. It is an attractive park with exceptional wildlife diversity.
The national park is characterized by dense woodlands and underground water forests. Lake Manyara National Park acts as an ideal stop on the way to Serengeti or for a shorter Tanzania Luxury Safari Tours.
The park is well known for tree-climbing lions, wildebeest, elephants, waterbucks, kirk's dik-dik, and many more. The shallow alkaline water body, Lake Manyara, covers at least two-thirds of the park's total surface area.
It is responsible for hosting huge flocks of flamingos and other wildlife species like hippos that reside in the shallow part of the lake. More than 300 species of birds are also observed near the lake.
Mount Kilimanjaro
Mount Kilimanjaro is a dormant volcano having three volcanic cones. It stands at an elevation of 5,895 meters, making it the highest peak in Africa.
Known as the 'Roof of Africa', it is part of the seven summits of the world. Kilimanjaro attracts adventure seekers from worldwide to challenge reaching its summit.
Treks and hikes are common on Mount Kilimanjaro. In total, it is a 7 to 8-day return trek to reach the summit and descend down. There are several easy as well as advanced routes for treks.
A one-day hike is also available for those having limited time during their Tanzania Luxury Safari Tours. Mount Kilimanjaro displays spectacular sceneries of Africa along with several animal species that reside in its forests.
Arusha National Park
Covering only 137 square kilometers of area, Arusha is the smallest park in Tanzania. It is located within a short distance from the city of Arusha, making it an accessible safari destination. The park is dominated by the towering Mount Meru and is rich in topography.
Arusha is noted for housing the world's largest population of African giraffes. It is also dotted with other unique wildlife species. The park's landscape includes an open savannah that gives way to acacia scrublands before transforming into lush rainforest.
Treks to Mount Meru last for about 4 days and offer travelers a chance to appreciate the park's wilderness.
Southern Tanzania
Nyerere National Park
Previously known as the Selous Game Reserve, this national park is one of the largest protected areas in Africa. It is twice the size of Serengeti, covering a total area of 54,000 square kilometers.
Its vast area offers an unparalleled experience of Tanzania Luxury Safari Tours, where travelers can explore the landscape thoroughly.
The park is divided into two major sections by the largest Tanzanian River – the Rufiji River. It has a high concentration of animal species that are perfect to spot near the park's water circuits. Furthermore, rare rhinos and endangered wild dogs are also seen in the remote parts of Nyerere.
Ruaha National Park
Ruaha is one of the least visited national parks yet rich in wildlife, making a Tanzania luxury safari feel even more exclusive. The park's lifeline is the majestic River Ruaha which attracts various wild animals and birds. In the dry season, Ruaha displays its golden savannahs dotted with baobabs and misty hills seen on the horizon.
Waterbucks, gazelles, impalas, and plain animals are always followed by predators near the river's bank. This serves as an opportunity for travelers to see dramatic chasings in real time. The park is perfect for photographers and birders who want to explore underrated Southern Tanzania.
Tanzania Coasts or Beach Circuits
Zanzibar
Zanzibar is an island located in the Indian Ocean, off the coast of Tanzania. It is conveniently located just a few hours away from the country's capital, Dar es Salaam.
The dazzling island is covered by magnificent beaches that have soft white sands and turquoise waters. After multiple days of game drives and other adventurous safari activities, travelers can treat themselves to a beach vacation.
The beaches of this island are unique and have their individual attractive chams. Nungwi Beach is the most popular for water activities. Kendwa and Ushongo beaches appeal to those wanting a tranquil retreat.
Families usually flock over to Kiwengwa beach for its shallow waters that are safe for swimming. It is also a great base to explore the rest of Zanzibar. On the other hand, Misali Island has a vibrant coral reef, perfect for avid scuba divers.
After enjoying the beaches, travelers can wander around Stone Town, rich in traditions and delicacies. There are several museums, galleries, and bazaars that showcase Zanzibar's culture in the town.
Travelers can relish the finest cuisines and stay in the best of the resorts in Zanzibar. Adding this destination to your trip gives a unique spin to your Tanzania Luxury Safari Tours.
HIKING CIRCUIT
Mount Kilimanjaro
Kilimanjaro is not only the tallest mountain in Africa, but it also is the world's highest single-standing mountain. Kilimanjaro is the subject of many ancient legends and folklore.
Today hikers from around the world come to hike mount Kilimanjaro, a hike which is done in 7-9 days. It is a slow gradual ascent to reach the summit, and there are comfortable stay options along the way, if not luxury.
Mount Meru
While this hike is usually done in just 4 days, this is tougher than Mount Kilimanjaro of its relatively tough ascent. At 4500+ Metres, Mount Meru is also an active volcano.
Why Choose Wild Voyager for Tanzania Luxury Safari Tours
Are you ready to embark on a remarkable adventure through the enchanting landscapes of Tanzania? Look no further than Wild Voyager, your trusted partner in creating unforgettable luxury safari tours in Tanzania.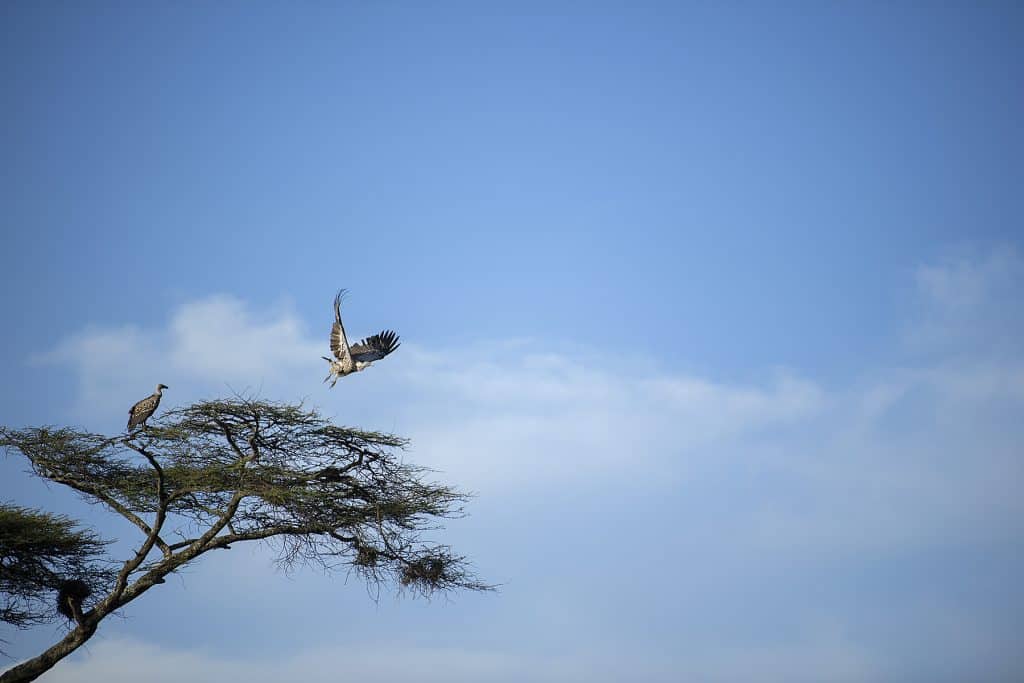 With our unparalleled expertise, commitment to excellence, and unwavering passion for showcasing the wonders of this magnificent country, we are the ideal choice for your dream Tanzania luxury safari tour.
Unmatched Expertise: At Wild Voyager, we pride ourselves on our extensive knowledge and experience in designing bespoke luxury safari tours in Tanzania. Our team of seasoned professionals possesses a deep understanding of the diverse ecosystems, wildlife behaviors, and cultural nuances of Tanzania, ensuring an immersive and authentic safari experience.
Tailor-Made Itineraries: We understand that every traveler is unique, and we believe in crafting tailor-made itineraries that cater to your specific preferences and interests. Our dedicated team works closely with you to curate a Tanzania luxury safari tour that aligns perfectly with your desires, ensuring a personalized and unforgettable journey.
Exclusive Accommodations: With Wild Voyager, expect nothing but the finest accommodations that blend luxury and comfort seamlessly. From lavish tented camps in prime locations to exquisite lodges with breathtaking views, we handpick accommodations that provide an oasis of tranquility after exhilarating days of wildlife exploration.
Experienced Guides: Our highly skilled and knowledgeable guides are the heart and soul of your Tanzania luxury safari tour. Fluent in the intricacies of the Tanzanian wilderness, they will accompany you on game drives, sharing their expertise and ensuring that you have an intimate and meaningful encounter with the captivating wildlife that calls Tanzania home.
Conservation and Sustainability: Wild Voyager is committed to responsible tourism practices and the preservation of Tanzania's natural wonders. We collaborate with local communities and support conservation initiatives, ensuring that your luxury safari tour contributes to the sustainable development and protection of Tanzania's remarkable ecosystems.
Extraordinary Wildlife Encounters: Tanzania is renowned for its abundant wildlife, and with Wild Voyager, you can expect extraordinary wildlife encounters that will leave you in awe. Witness the iconic Great Migration, observe the Big Five in their natural habitat, and marvel at the diverse birdlife that inhabits this remarkable land.
Cultural Immersion: A Tanzania luxury safari tour with Wild Voyager is not just about wildlife; it's also an opportunity to engage with the rich cultural heritage of Tanzania. Interact with local tribes, explore vibrant markets, and gain a deeper understanding of the traditions and customs that shape this captivating country.
Safety and Security: Your safety and well-being are our top priorities. We ensure that all aspects of your Tanzania luxury safari tour are meticulously planned and executed, adhering to the highest safety standards and providing you with peace of mind throughout your journey.
Unforgettable Memories: At Wild Voyager, we believe that the true measure of a successful luxury safari tour is the creation of lifelong memories. From witnessing breathtaking sunsets over the Serengeti to sharing stories around a campfire under the starlit sky, we strive to create moments that will stay etched in your heart forever.
Discover the Hidden Gems of Tanzania with Luxury Safari Tours
Tanzania luxury safari tours offer the ideal opportunity to explore the hidden natural beauty of this East African country. Waking up to the sound of animals roaming freely in the savanna while watching the sunrise over the Serengeti is just a small glimpse of what Tanzania can offer. Tanzania luxury safari tours can give you a myriad of experiences.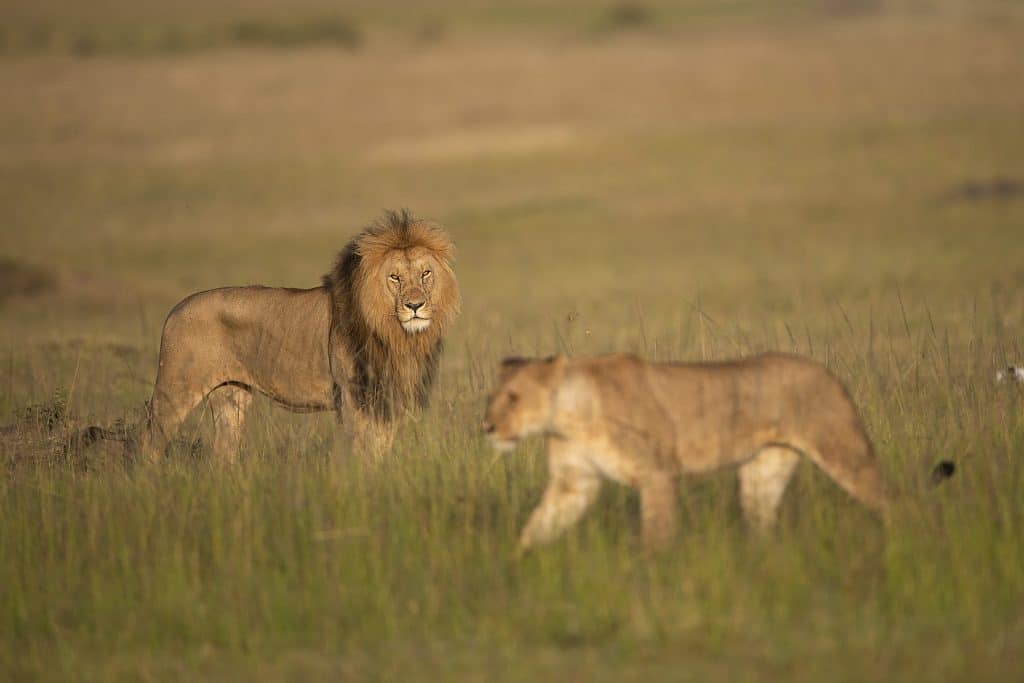 It is in Tanzania where you can embark on game drives and witness the Great Migration, where millions of wildebeests and zebras move across the plains in search of fresh grazing areas and water.
In Tanzania, you can also spot the famous "Big Five" – lions, leopards, rhinos, elephants, and buffalos. However, the luxury experience doesn't stop there. You can retreat to a lavish tented camp or lodge that offers exceptional service and amenities.
Enjoy fine dining with a view of the African bush, take a dip in your private plunge pool, or indulge in a spa treatment after a long day of adventure. Tanzania luxury safari tours truly provide unforgettable experiences that will leave you with lasting memories and a newfound appreciation for the wonders of nature.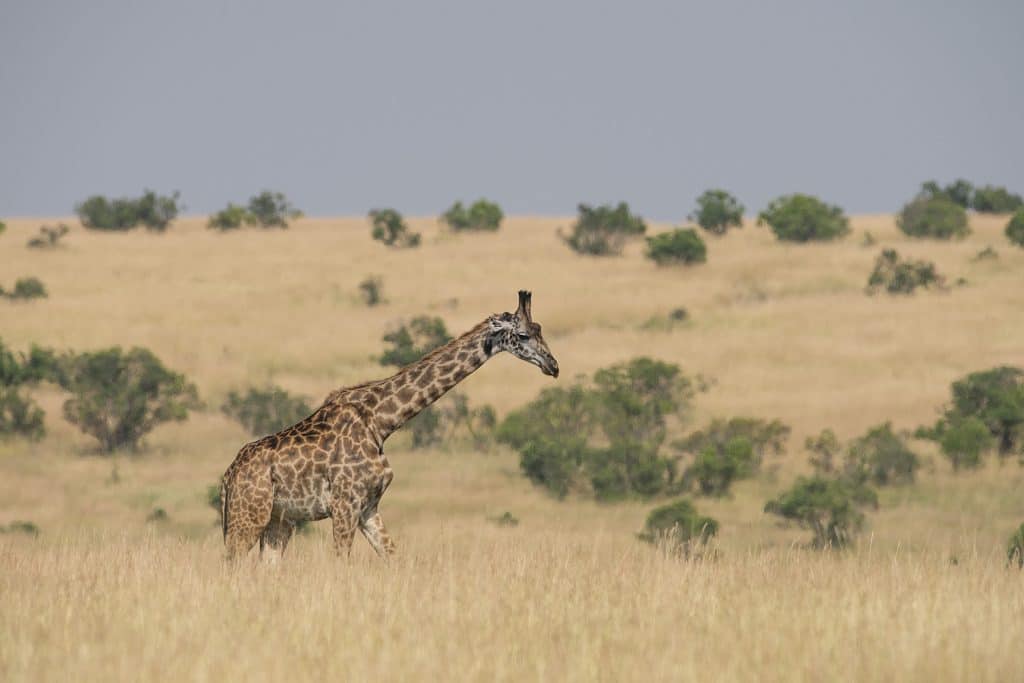 With places like Serengeti and Ngorongoro Crater, Tanzania luxury safari tours boasts a wealth of breathtaking landscapes, rich culture, and diverse wildlife waiting to be explored.
For instance, among the hidden gems of Tanzania is Tarangire National Park, a lesser-known park that boasts a large concentration of elephants, baobab trees, and a wide variety of bird species.
In Tanzania luxury safari tours, you can explore this park in style, with experienced guides who will take you on game drives to spot wildlife and offer insights into the local culture.
Another hidden gem is Lake Manyara National Park, located at the foot of the Great Rift Valley. This park is known for its tree-climbing lions, large flocks of flamingos, and scenic views of the lake and surrounding landscape.
With Tanzania luxury safari tours, you can stay at a luxurious lodge or tented camp near the park and enjoy activities like guided walks, night drives, and hot air balloon safaris.
For those who want to immerse themselves in local culture, a visit to a Maasai village is a must. The Maasai are a semi-nomadic tribe who have lived in East Africa for centuries.
They are known for their distinctive dress, language, and customs. Moreover, you can visit a Maasai village and learn about their way of life, participate in a traditional dance, and even try your hand at spear-throwing. It is an very special activity to experience during your Tanzania trip.
If you're looking for a beach getaway, Tanzania has some of the most beautiful beaches in Africa. Zanzibar, an island off the coast of Tanzania, is known for its white sand beaches, turquoise waters, and vibrant culture.
With a Tanzania luxury safari tour, you can combine a wildlife safari with a beach vacation, and enjoy activities like snorkeling, sailing, and visiting historic sites like Stone Town.
Wild Voyager designs exciting itineraries for your Tanzania Luxury Safari Tours, based on your preferences and budget. Moreover, we also make sure that our Tanzania all inclusive safari includes comfortable accommodations and picturesque attractions.
Book your very own Tanzania luxury safari today with the help of our local destination experts.