More Details
Wild Voyager Provides you the Most Interesting and Unusual Safaris in Africa :
Explore the wonders of Kenya with Wild Voyager, a leading provider of unique and unforgettable safaris in Africa. Kenya, with its captivating landscapes and rich cultural heritage, offers an unparalleled experience for both first-time visitors and seasoned explorers.
Kenya is an amazing safari destination, offering a captivating experience for both first-time visitors and those returning to its wild embrace. The Maasai Mara teems with wildlife and guided walks with Masai warriors in Amboseli offer a unique perspective. And, of course, without exploring the thrill of a cheetah safari, your Kenya trip would be incomplete. Kenya promises a luxurious safari experience for all.
On the luxury Kenya safari, you'll plunge deep into the heart of the Masai Mara, a reserve renowned for hosting the highest concentration of large game animals in the country. Here, amidst sweeping savannahs, encounters with iconic creatures like lions, wildebeests, and elephants are usual. While famed for the great migration, the Mara surprises with its year-round wildlife abundance, boasting the densest population in Kenya.
The Great Rift Valley in Kenya stands as a geological marvel, a sprawling trench stretching over 7,000 kilometers, offering a landscape of unparalleled beauty and diversity. Framed by dramatic escarpments, it encompasses shimmering lakes and fertile farmlands, creating an awe-inspiring panorama. Nestled within this natural wonder lies Amboseli National Park, a sanctuary celebrated for its unobstructed views of Mount Kilimanjaro, Africa's highest peak, and a rich array of wildlife, including graceful antelope and elusive cheetahs.
Speaking of cheetahs, a Kenya safari offers an extraordinary chance to witness these sleek and swift predators of the Mara, set against the backdrop of the Great Rift Valley Kenya, offering a spectacle that etches itself indelibly into your memory. The Maasai Mara, with its vast expanses and abundant prey, provides an optimal setting for observing these magnificent creatures in action. Their lightning-fast sprints and strategic hunting techniques are a sight to behold, making cheetah safaris in Kenya an adventure that etches itself indelibly into your memory.
In Nairobi, the premier tourist destination of East Africa, Wild Voyager crafts custom-made itineraries for our best-guided safaris in Africa. You'll stay at luxurious lodges situated in the premier national parks and destinations, including those within the Great Rift Valley of Kenya, home to Africa's Big Five. Among our lavish African Safari Tours, you can explore all ten of Africa's foremost safari destinations.
All of our African Safaris and tours are created in Nairobi, the premier tourist destination of East Africa. Wild Voyager has a number of Luxury African Safari trips, like the East African Safari Tour, Botswana Safari, and Traditional Safaris across Kenya and Tanzania.
Our Africa Safari trips will allow you to experience the big five animals that call Serengeti home.
Famous places to visit during your tour of the Great Rift Valley, Kenya
There are specific destinations that you absolutely shouldn't miss. Here are a few of them.
Aberdare National Park
Aberdare constitutes a designated conservation zone nestled within the Aberdare Mountain Range. This park stands out as an extraordinary expanse of untouched wilderness, encompassing the elevated terrain of the region and even extending into segments of the Great Rift Valley in Kenya.
Aberdare offers a departure from the usual savannah safaris. The game drives here occur at altitudes surpassing 4,001 meters. A diverse array of wildlife has acclimated to these mountainous surroundings. The park is also home to a vibrant array of birds. Visitors have the chance to observe elephants, leopards, and spotted hyenas, making it a distinctive addition to the cheetah safari Kenya experience. Additionally, olive baboons and colobus monkeys are frequently spotted, alongside other primate species that inhabit the park.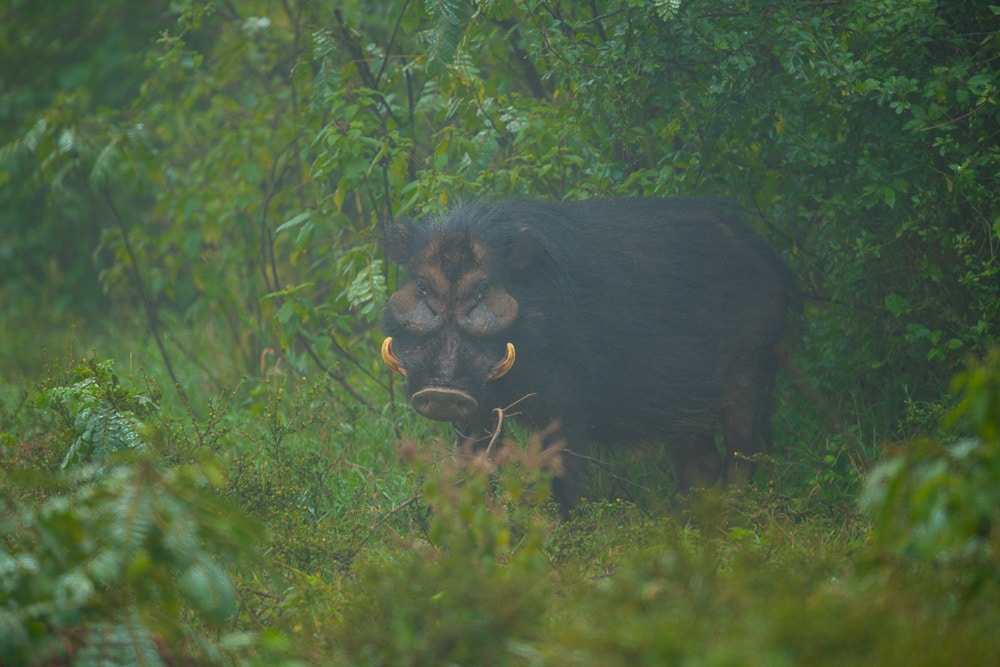 Beyond its natural wonders, Aberdare National Park boasts a wealth of cultural sites, each steeped in the history and traditions of this rugged terrain. Isolated mountain ranges and expansive plateaus offer the perfect backdrop for adventurous hikes and challenging mountain climbs, promising unforgettable experiences for intrepid explorers.
In every corner of Aberdare, the Great Rift Valley's indelible mark on the landscape is felt, weaving its geological wonders into the tapestry of this remarkable national park in Kenya.
Lake Nakuru National Park
A Great Rift Valley, Kenya, involves trips to rift lakes. Lake Nakuru National Park is one such site. It flourishes with rich biodiversity. It boasts an abundance of wildlife. Visitors can enjoy the scenic vistas of the park.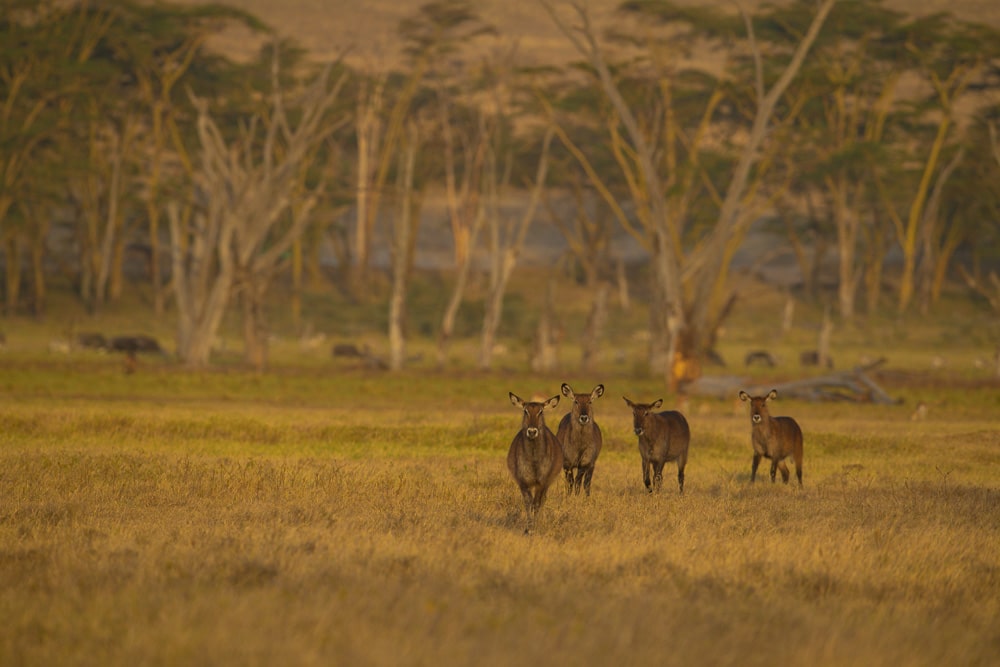 Lake Nakuru is renowned for its impressive array of bird species, with over 450 varieties gracing its shores. They live near the water banks. The most famous birds seen are the flamingoes. They tend to feed on the lake's algae. Lake Nakuru had a huge flamingo population. The birds covered the lake like a pink carpet. However, recently their numbers have since reduced.
For travellers fortunate enough to visit this park, a treasure trove of wildlife awaits. The rare and majestic rhinos are a particular highlight of any beyond Kenya safari, and here near the lake, they can often be spotted. Additionally, one might have the privilege of encountering cheetahs and lions, displaying their untamed beauty in their natural habitat. The park is also home to the graceful Rothschild giraffes, adding a touch of elegance to the landscape. With a diverse array of mammal species, Lake Nakuru National Park offers an unforgettable safari experience within the Great Rift Valley of Kenya.
Masai Mara National Park
Masai Mara, located in South Western along the western Great Rift Valley area, Kenya, is a world-renowned national park. It is not only famous for its breathtaking landscapes dotted with acacia trees and open grasslands but also for being in close proximity to various conservancies, as well as Tanzania's Serengeti National Park.
The park is home to the iconic Big Five African animals, which roam freely amidst a diverse array of other mammals. The vibrant avifauna adds an extra layer of color to this already stunning landscape.
There are numerous reasons to visit Mara, with the wildebeest migration being the foremost attraction. This annual event, involving millions of wildebeests along with other plains animals, commences in the Serengeti and culminates in the Mara, where the abundance of food attracts them. Witnessing this migration live from Mara is a surreal experience that can only be truly appreciated during the Great Rift Valley Kenya safari.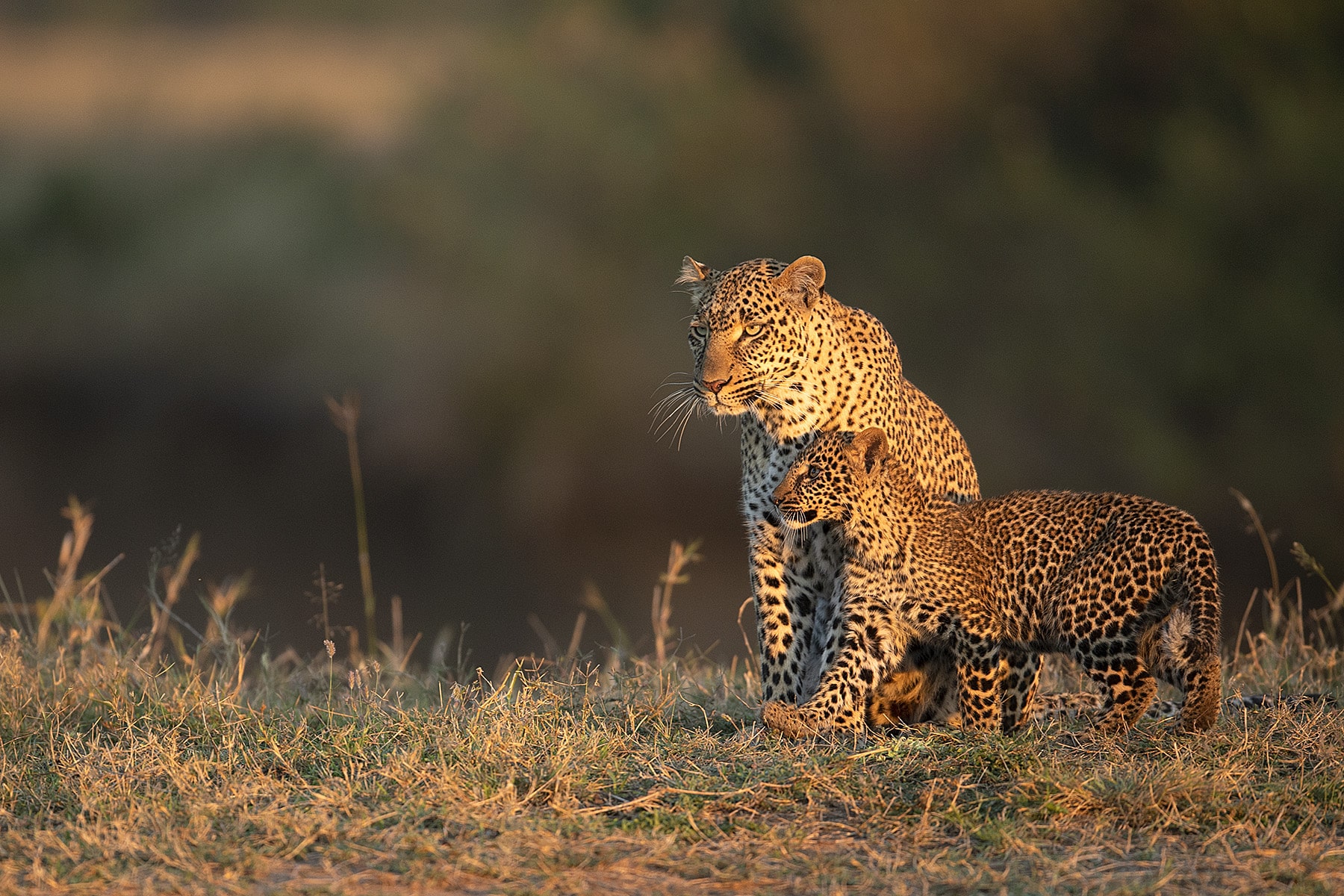 Going on a Mara safari during the migration season is nothing short of thrilling. Guests are treated to exciting game action, including the heart-stopping river crossings that are a sight unique to this part of the world.
Moreover, visitors have the opportunity to take part in distinctive activities such as game drives and hot-air balloon rides, providing them with a truly immersive experience in this natural wonderland situated within the Great Rift Valley of Kenya.
And for those who want to enjoy witnessing cheetahs during safari in Kenya, Masai Mara offers an excellent chance to witness these magnificent creatures in their natural habitat. The park's diverse ecosystems provide a suitable environment for cheetahs to thrive, making it an ideal destination for enthusiasts of these swift big cats.
Nairobi
Nairobi, the bustling capital city of Kenya, seamlessly blends modernity with natural beauty. Its skyline is adorned with towering skyscrapers, a testament to its rapid urban development. Yet, amidst this urban jungle, Nairobi maintains a unique connection to nature, featuring lush landscapes and green spaces. This park is home to a diverse array of animals, including the majestic big cats, providing an unparalleled opportunity for visitors to witness the wild in close proximity.
Beyond the bounds of the city, the Great Rift Valley stretches, offering a breathtaking natural wonder that defines the landscape of Kenya. In the midst of this urban-natural tapestry, Nairobi proudly houses a wealth of attractions. The David Sheldrick elephant orphanage stands as a beacon of hope for these majestic creatures, running a commendable rehabilitation program. Meanwhile, the Karen Blixen Museum preserves the heritage of a bygone era in a beautifully maintained farmhouse.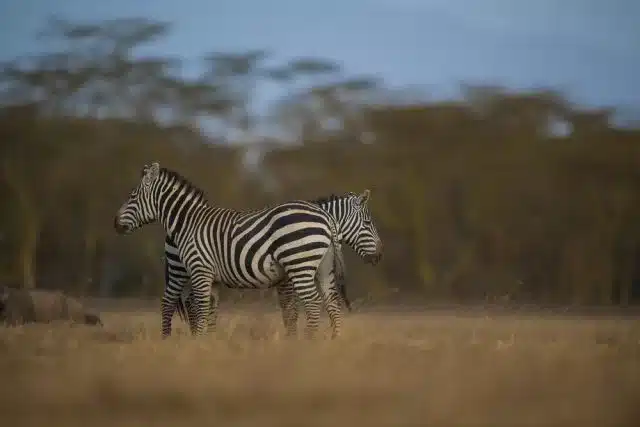 For a truly unique experience, one can find solace at Giraffe Manor, where these gentle giants playfully extend their necks through windows in an attempt to take part in a delightful mealtime interaction. It's a wonderful moment that captures the essence of Nairobi's charm.
Additionally, Karura Forest Reserve offers a tranquil escape within the city limits, providing a sanctuary for those seeking respite from the urban hustle and bustle. The Nairobi National Museum stands as a cultural beacon, offering insights into the rich history and heritage of Kenya.
For those who want a taste of the wild, a cheetah safari in Kenya is an absolute must. Nairobi serves as a gateway to this unforgettable adventure, offering a chance to witness these magnificent creatures in their natural habitat, an experience that is sure to leave a lasting impression.
In Nairobi, the melding of urban vibrancy, natural splendor, and cultural richness creates an experience that is as diverse and dynamic as the city itself. It's a place where the modern world meets the wild, and where the pulse of life beats to the rhythm of both progress and nature's timeless beauty.
Samburu National Reserve
Located in the heart of the Great Rift Valley in Kenya, the Reserve stands as a renowned safari destination, offering an exclusive experience in East Africa. At its core flows the Ewaso Ng'iro River, a vital lifeline for the diverse array of wildlife that calls this reserve home.
Animals from far and wide gather along the river's banks, creating spectacular opportunities for visitors to witness nature's raw beauty. Among the remarkable sightings are prides of majestic lions and the swift grace of cheetahs, truly embodying the essence of a cheetah safari in Kenya. The Somali ostrich, a rare and captivating species, also finds sanctuary within these lands.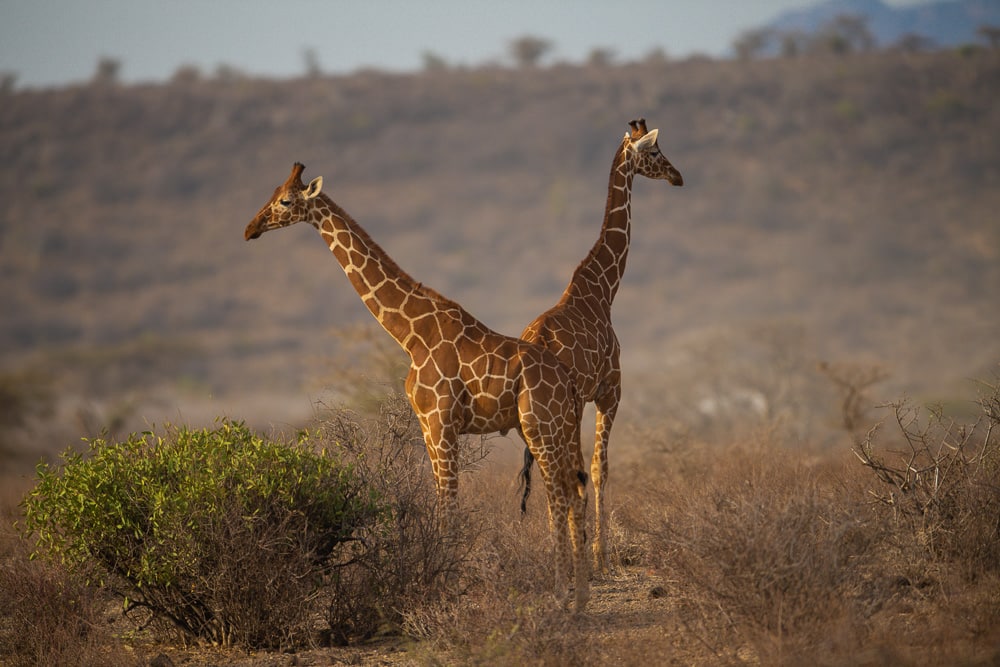 Moreover, the Reserve boasts the distinction of harboring the largest population of elephants in the region, allowing enthusiasts and explorers alike to marvel at these magnificent creatures in their natural habitat. The Samburu ecosystem encompasses an assortment of conservancies and group ranches, encircling the main reserve, forming a harmonious expanse that further enhances the overall safari experience.
Places to see in the Great Rift Valley Kenya
The Great Rift Valley, known for its extraordinary expanse, is a geographic marvel that spans from the Middle East down to Mozambique, encompassing both the northern and southern regions. The Great Rift Valley in Kenya is not only one of the largest provinces but also a place of remarkable geographical diversity, offering expansive wilderness areas.
This region is characterised by its dynamic geological activity, offering a spectacle of hot springs, geysers, and even volcanoes. For those going for a cheetah safari in Kenya, the Great Rift Valley is a must-visit destination. Here, amidst the breathtaking landscapes, you'll have the opportunity to witness the unparalleled beauty of nature and perhaps even catch a glimpse of these magnificent creatures in their natural habitat. The province is dotted with prime spots for cheetah safari enthusiasts, promising an unforgettable wildlife experience.
There are certain places to visit in the province. These include:
Lake Naivasha
The path to the lake winds its way towards the eastern wall of the Great Rift Valley in Kenya. Along this route, it traces the footsteps of ancient elephants, offering a breathtaking panorama of Lake Naivasha.
Lake Naivasha stands as one of the rare freshwater lakes within the Great Rift Valley in Kenya, nurturing a diverse array of wildlife. Among the notable inhabitants, visitors can catch glimpses of exquisite bird species. Moreover, this locale provides a splendid starting point for cheetah safari in Kenya.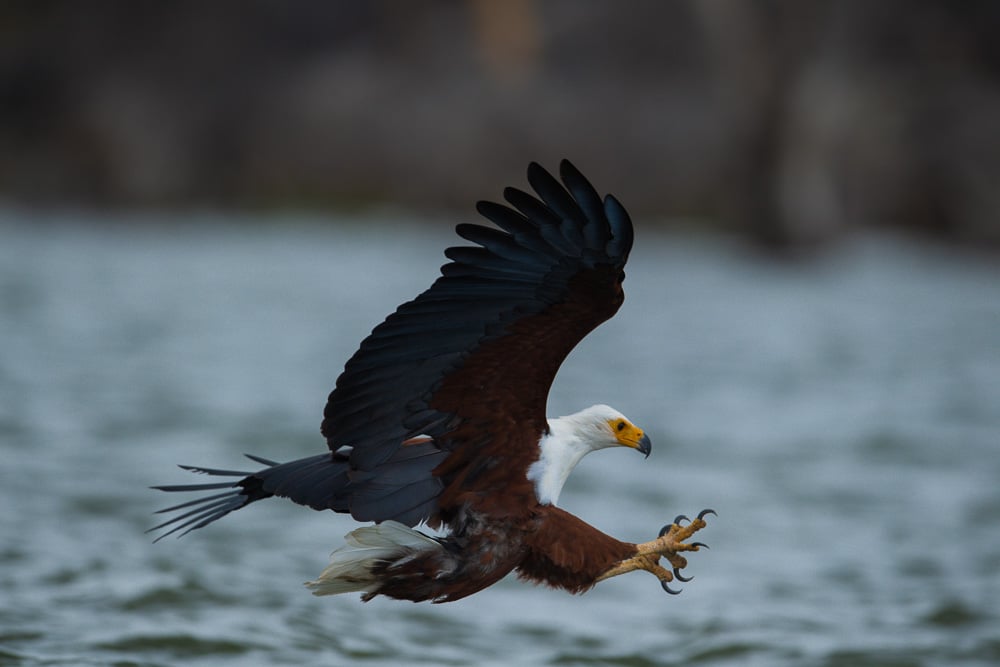 Explorers can also enjoy the pleasure of leisurely boat rides across the tranquil expanse of Lake Naivasha, an experience that unveils the serene beauty of this natural wonder.
Hell Gate National Park
Located in the southern part of Lake Naivasha, the national park nestled within the Great Rift Valley Kenya is a true gem. This pristine sanctuary offers a rich variety of wildlife, making it an excellent spot for a memorable Cheetah Safari Kenya adventure. The park's name, Hell's Gate, is derived from its dramatic landscape, characterised by towering hills, ancient volcanoes, and impressive rock formations. Additionally, it's graced with geothermal streams and striking water gorges.
A visit to Hell's Gate National Park, situated conveniently close to Nairobi city, comes highly recommended for both locals and tourists. Even if you're on a tight schedule, a day trip suffices to soak in the natural beauty and wildlife. The Great Rift Valley in Kenya serves as a stunning backdrop to this biodiversity-rich park.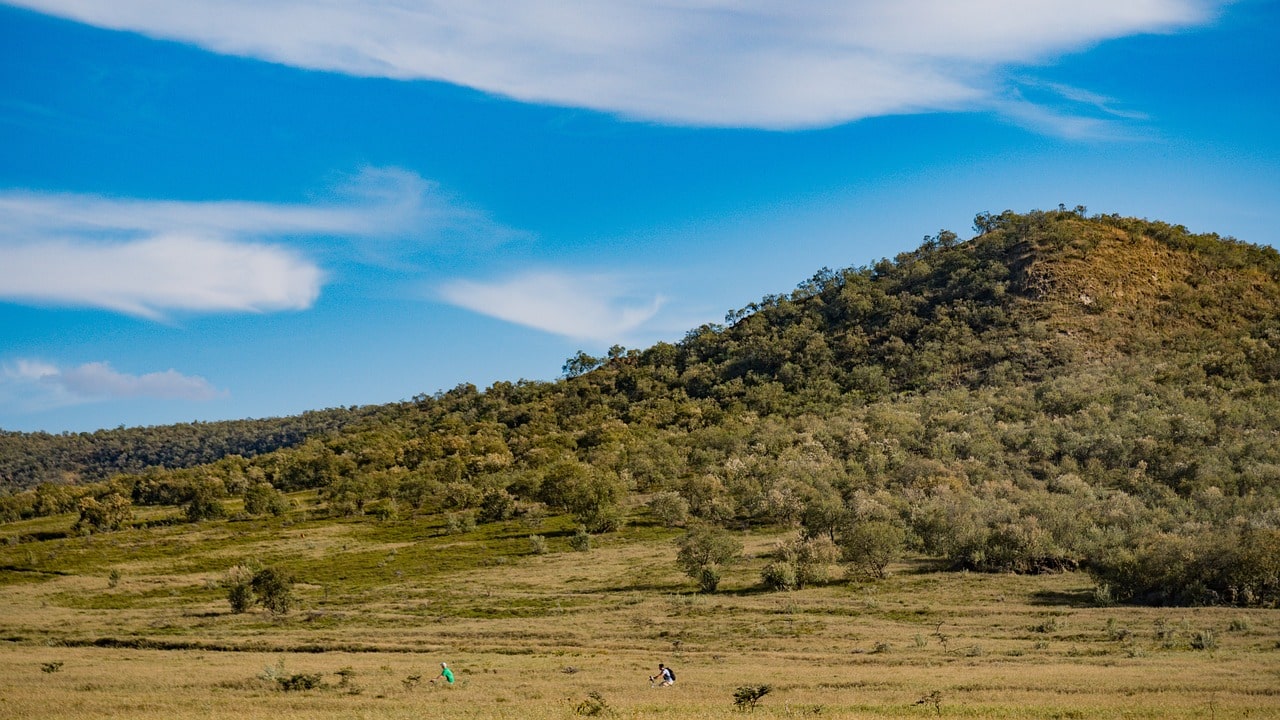 For those seeking an adrenaline rush, there are plenty of adventurous activities to partake in. From heart-pounding rock climbing to exhilarating mountain biking, there's no shortage of excitement. And for those in need of a bit of relaxation, natural spas within the park offer a soothing experience amidst the captivating scenery.
Incorporating Hell's Gate into your Great Rift Valley tour is a must. Its unique landscape and amazing wildlife make it a standout attraction within the Great Rift Valley in Kenya. So, whether you're an avid nature enthusiast or simply looking for an extraordinary Cheetah Safari Kenya experience, this beautiful park has something for everyone.
Lake Baringo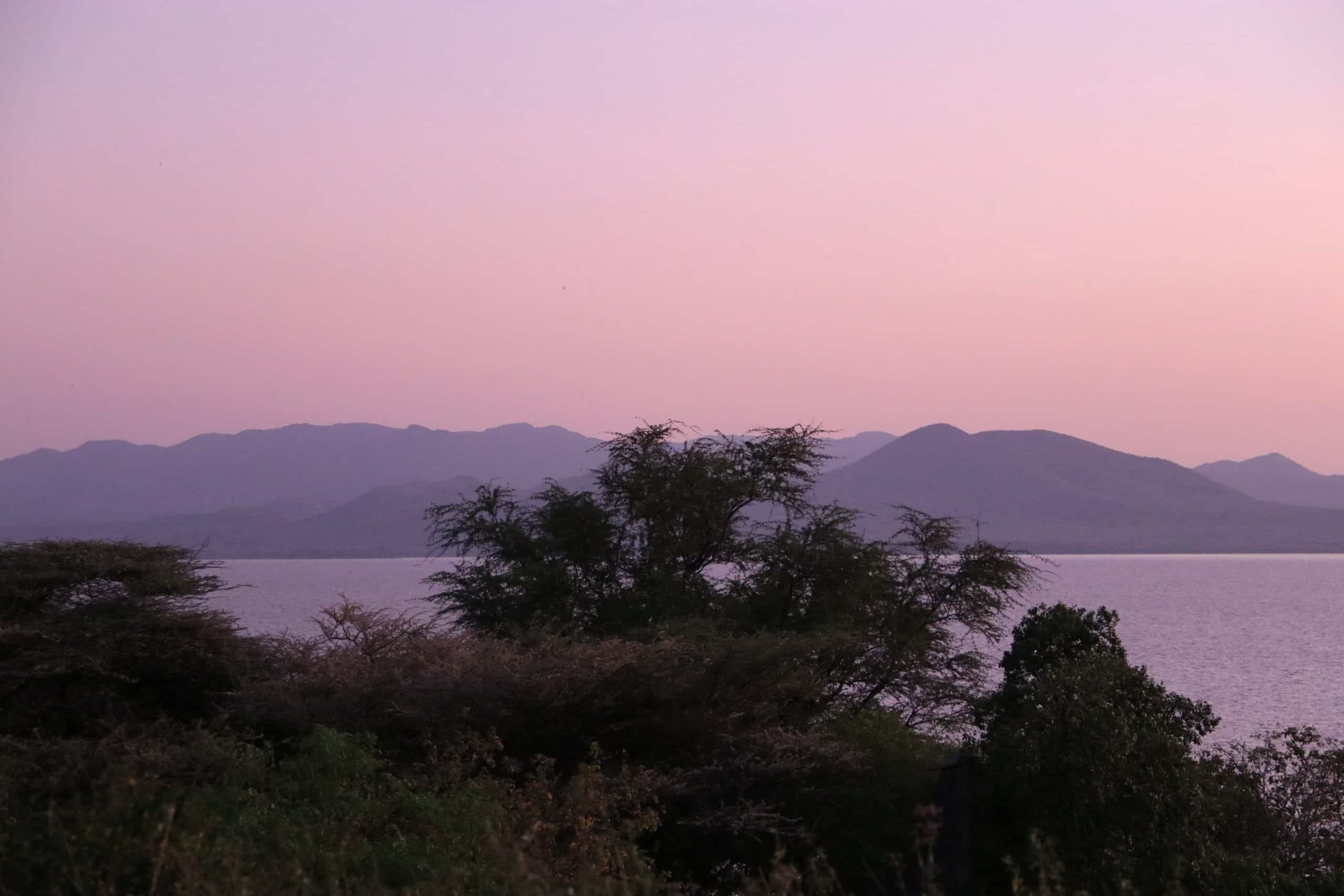 Nestled in the valley, Lake Baringo is a picturesque freshwater lake. Along its shores, you'll find a diverse array of bird species, creating a haven for birdwatching enthusiasts. The tranquil waters also host elusive crocodiles, adding to the lake's natural charm. Keep an eye out for hippos, often spotted grazing near the lakeside. Whether you're relaxing at lakeside hotels or going on a boat excursion, you're in for a delightful encounter with Baringo's fascinating wildlife.
Lake Turkana
Lake Turkana, once known as Lake Rudolf, is a magnificent body of water nestled within the Great Rift Valley, Kenya. It holds the esteemed title of being the largest lake on the planet. Unlike many lakes, Turkana stands as a steadfast fixture in the midst of a desert landscape.
Among Africa's expansive lakes, it boasts the highest salinity levels. This unique ecosystem in the heart of the Kenyan Rift Valley serves as an unparalleled playground for experts and enthusiasts alike. Additionally, it's worth noting that the region offers a prime opportunity for a thrilling cheetah safari in Kenya.
Mount Kenya Wildlife Conservancy
The Mount Kenya Wildlife Conservancy was established in 2004 and is situated at the base of Mount Kenya. This area holds significant importance for biodiversity conservation and serves as a crucial buffer zone between local communities and wildlife. This vital role helps to prevent conflicts between humans and wild animals.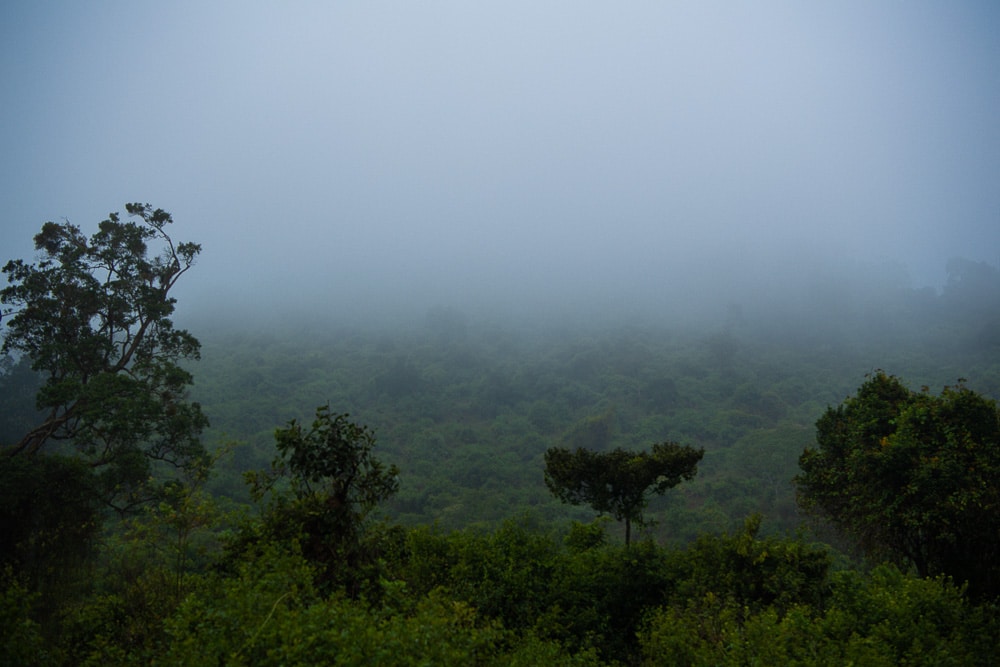 A visit to the Mount Kenya Wildlife Conservancy is highly recommended. It serves as a sanctuary for rare and endangered wildlife species, including the elusive mountain bongo. Conveniently located near Mount Kenya, travellers have the opportunity to explore both sites, making it an integral part of a cheetah safari and for those looking to expand their adventure, a journey to the Great Rift Valley in Kenya is also a wonderful option.
Lake Elementeita
Lake Elmenteita is a soda lake situated within the Rift Valley and is an integral part of the Soysambu Conservancy. Its shoreline plays a vital role in supporting local wildlife, providing a natural habitat for endangered species, including colobus monkeys.
The lake area is a thriving ecosystem, with over 400 bird species taking residence, notably the greater and lesser flamingos. Numerous other avian species also flourish in this habitat. In addition to the diverse birdlife, a variety of wildlife species can be observed, many of which originate from the Soysambu Conservancy.
A notable attraction near Lake Elmenteita is the Kikopey hot springs, a popular site for tourists. Here, visitors can partake in activities such as game drives and quad biking. For those seeking a closer connection with nature, camping and bush dining experiences are also available.
What is the Great Rift Valley known as in Kenya?
The Great Rift Valley, known as "Bonde la Ufa" in Kenya, which means "Valley of Hunger" in Swahili. This name reflects its history of facing occasional droughts and food shortages, despite its abundant natural resources and cultural richness.
In Kenya, the Great Rift Valley is a prominent geographical feature that stretches from Lake Turkana in the north to Lake Magadi in the south. Along the way, it passes through several national parks and game reserves, including Lake Nakuru National Park, Hell's Gate National Park, and Maasai Mara National Reserve. This valley is home to a diverse array of wildlife, including magnificent creatures like lions, elephants, giraffes, zebras, and a plethora of bird species.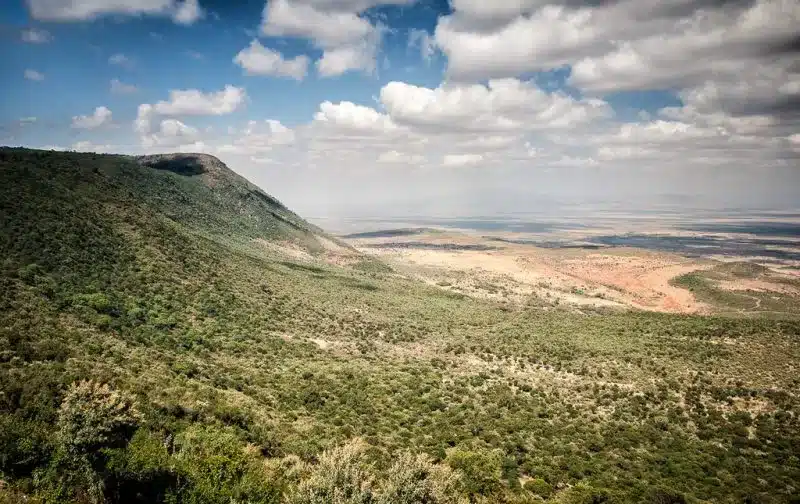 Aside from its breathtaking landscapes and thriving wildlife, the Great Rift Valley holds immense historical significance, particularly in the study of human evolution. Many pivotal archaeological discoveries have been unearthed in this region, including the fossils of early hominids like Homo habilis, Australopithecus afarensis, and Homo erectus.
In the present day, the Great Rift Valley stands as a prime tourist destination in Kenya, offering a one-of-a-kind chance to experience its natural splendor, cultural tapestry, and compelling history. For those embarking on a cheetah safari in Kenya, this valley is a must-visit.
Tourists have a wide array of activities to choose from, including invigorating hikes, thrilling game drives, enchanting hot-air balloon safaris, and immersive cultural tours. With its awe-inspiring scenery, diverse wildlife, and captivating historical significance, the Great Rift Valley is unquestionably a marvel of the natural world, especially for those on a cheetah safari in Kenya.
Why is the Great Rift Valley called the Great Rift Valley?
The Great Rift Valley is called "great" because it is one of the largest geological features on Earth, stretching over 6,000 kilometers from Syria to Mozambique. The term "rift" refers to the geological process that created the valley, which involved the splitting apart of the African continent along a series of faults and fissures.
The Great Rift Valley is the result of tectonic movements that began around 35 million years ago when the African Plate started to separate from the Arabian Plate. As the plates pulled apart, the Earth's crust began to stretch and thin, creating a series of parallel fault lines and volcanic activity along the eastern edge of the continent.
Over millions of years, the region gradually sank, forming a vast depression that is now the Great Rift Valley.
Now, let's talk about something truly special – the cheetah safari in Kenya. In this extraordinary landscape, you have the chance to witness the unmatched speed and grace of cheetahs in their natural habitat. Great Rift Valley in Kenya is a prime spot for this unique experience, where you can witness these magnificent creatures in action, embodying the wild spirit of Africa. Moreover, this region holds tremendous significance for the study of human evolution, with numerous discoveries of early hominid fossils.
Witness the Majesty: Cheetah Safari Adventures in Kenya
In the heart of the African savannah, Kenya beckons with a wildlife spectacle like no other. The land of Maasai warriors and endless plains, it is here that the cheetah reigns as the fastest land mammal, embodying both power and grace.
The Cheetah Safari Experience
Going on a Cheetah Safari in Kenya is an encounter with the wild, an immersion into nature's grandeur. Guided by expert trackers, you'll venture into the pristine habitats that these magnificent creatures call home. With eyes peeled and cameras at the ready, each moment is an opportunity to witness untamed majesty.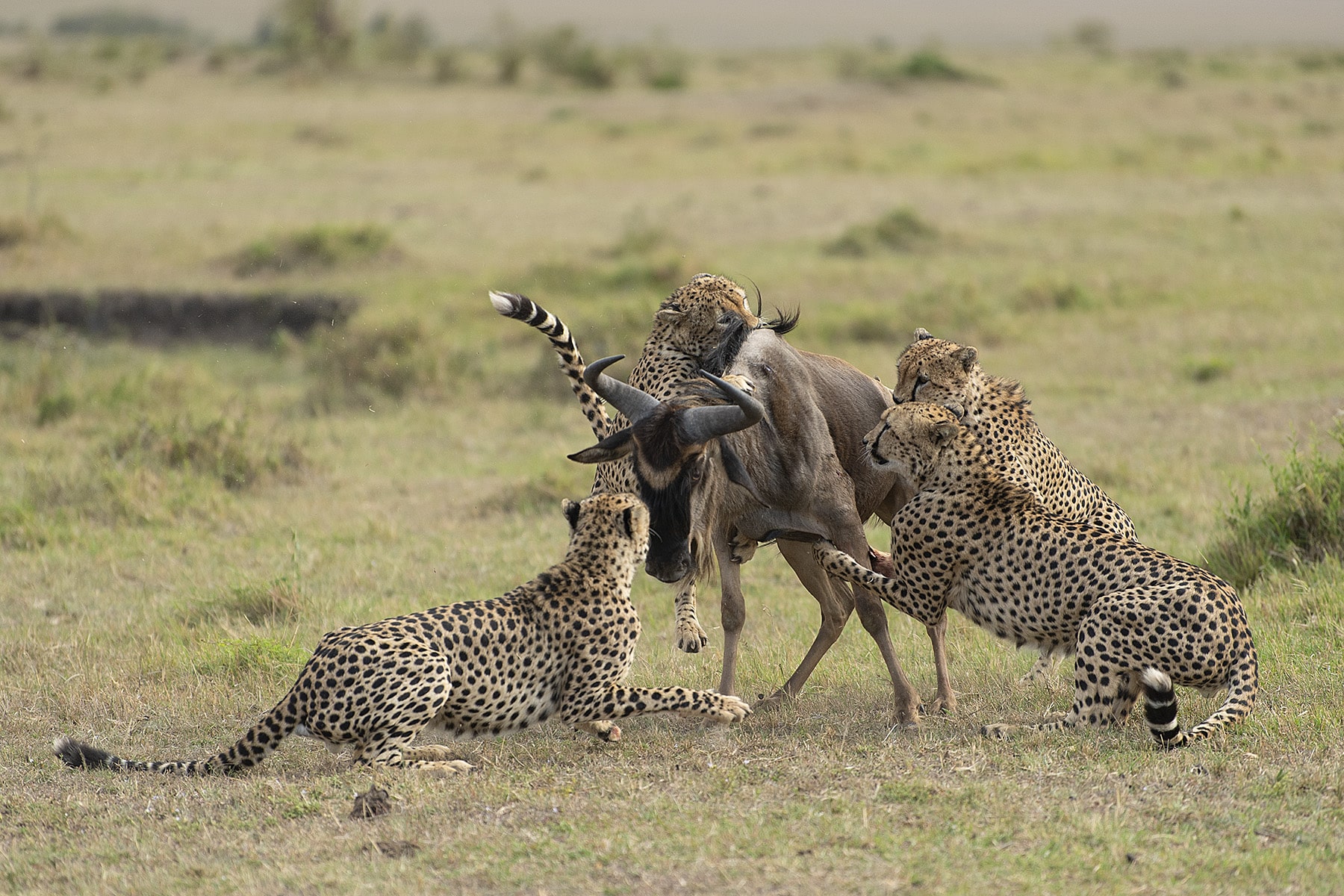 The Cheetah's Domain
The Maasai Mara, a name synonymous with abundance and diversity, sets the stage for this extraordinary encounter. Here, the cheetah roams free, a master of the open plains. Whether it's a mother nurturing her cubs or a lone hunter in pursuit, each sighting is a glimpse into a world of raw, unbridled beauty.
Guiding your safari are Maasai warriors, whose intimate knowledge of the land and its creatures is unparalleled. Their stories, passed down through generations, add a cultural richness to the adventure. They share insights into the cheetah's behaviors, offering a deeper appreciation for these remarkable felines.
Conservation and Preservation
Behind the scenes, a silent army of conservationists works tirelessly to protect the cheetah and its habitat. Your journey contributes directly to these efforts, ensuring that future generations will also bear witness to this natural majesty.
Capturing the Moment
For photographers, a Cheetah Safar is a dream realised. The play of light on the savannah, the intensity in a cheetah's eyes, the fleeting moment of a hunt—it's a canvas waiting to be painted with the click of a shutter. As the sun sets on each day of your Cheetah Safari in Kenya, know that you've been a part of something extraordinary. The majesty of these creatures, the vastness of the land, and the ancient rhythm of life in the wild—these are memories that will forever be etched in your soul.
Looking to arrange your very own tour of the Great Rift Valley in Kenya? Reach out to Wild Voyager today! We specialise in providing delightful excursions to this incredible natural wonder. Don't miss out on the opportunity to explore the beauty of the Great Rift Valley with us. Get in touch now!