More Details
Unleash Adventure with Kenya's Premier Explorer Safari Tours
Rare species like the reticulated giraffe and Grevy's zebra are found in specific parts of the country. The big cat and small cat species of Kenya are also famous and frequently observed. Along with lions and leopards, they include cheetahs, servals, caracals, African wild cats, African golden cats, sand cats, and more.
Our Kenya explorer safari tours involve dramatic sightings. It means travelers are met with game action seen right from their safari vehicles. Lion pride ambushing a vulnerable gazelle or caracals pouncing on their prey are spectacular scenes viewed during a Kenya safari. Giraffes and elephants grazing against the picture-perfect background of the mountains are surreal sights seen only in this country.
While the typical picture associated with Africa is extensive plains and wild animals, different habitats are home to various creatures. This multi-environment country has mountains, forests, plateaus, and similar other terrains. They provide shelter to a multitude of bird species, drawing bird watchers from all over.
Open spaces, protected wildlife areas, and national parks are some of the great areas to spot colorful avifauna. Kenya's famous birds include rosy-throated long claws, magpie shrike, rare shining sunbird, olive ibis, and turaco. Wild Voyager provides amazing Nairobi vacation tours for you and your family along with affordable packages that include exciting games and bird viewing.
After multiple safaris, the best way to relax is near Kenyan beaches. The country is not only famous for game drives but also for its coral reefs and marine life. As a result, our Kenya explorer safari tours also include famous beaches surrounded by the beautiful Indian Ocean.
Kenya's coastlines are filled with soft sands and turquoise waters, perfect for lazing around. Moreover, exclusive beachside resorts offer a luxurious beach vacation in Kenya. The UNESCO World Heritage Site such as Fort Jesus and many others are found in the country's coastal towns.
Exploring Ideal Nairobi Vacation Packages? Discover Must-Visit Stops on Kenya Safari Tours
Although it is challenging to shortlist places to visit in this vast country, we think these destinations deserve all the attention. Check them out below:
Masai Mara National Reserve
There have been multiple occasions where Masai Mara National Reserve has topped the list for being the greatest safari destination in the world. Moreover, it also comes among the top 50 most photographed places around the globe. It is hard to not fall for the beauty of the Mara. Vast savannas dotted with baobab trees, mountains, and lush greenery; the reserve seems to appear straight out of a movie. When planning for your Nairobi vacation, you'll find it difficult to resist exploring different packages that let you visit the amazing Masai Mara.
The reserve is named after the indigenous Masai Mara people who reside there. The wide-open plains of the mara provide a sanctuary for various species of wild animals. Including the big five, various other types of wildlife can be seen during a safari.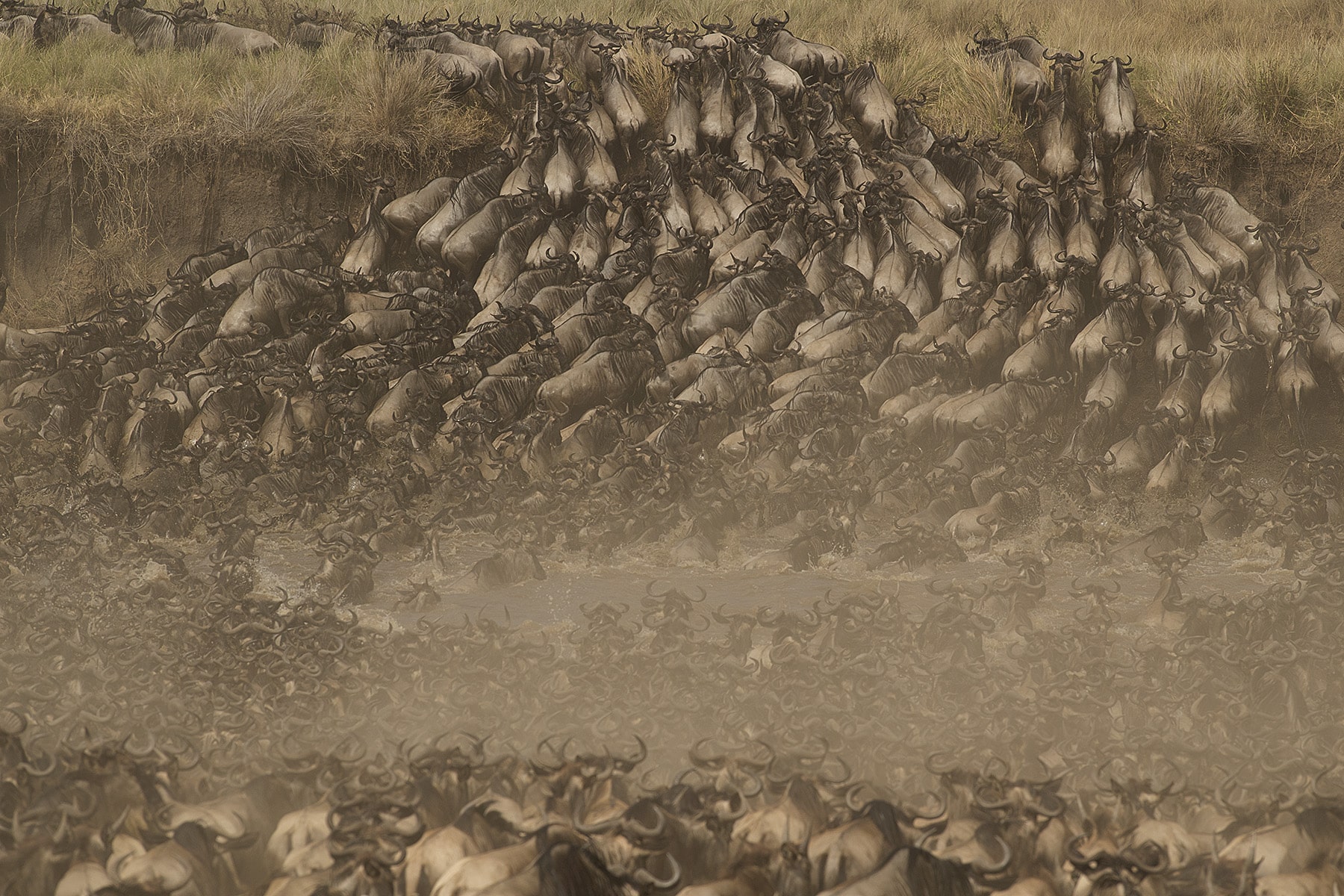 But the main highlight of the Mara is the annual wildebeest migration. Every year, millions of wildebeest and other hoofed animals travel from Tanzania's Serengeti into the Mara. This expedition is undertaken in search of food and water. It is the sole reason why travelers visit Kenya, just to see the wild great migration and deadly river crossings. Kenya tours are almost incomplete without the inclusion of Masai Mara.
Aberdare National Park
Aberdare National Park is located in the central highlands of Kenya. The park stands at an altitude of 2,000 meters in the Aberdare Mountain range. Not only is the park rich in biodiversity but also has a long colonial history. When planning to go on a Nairobi adventure, Aberdare National Park stands out as a unique gem to include in your vacation packages.
Offering a completely different experience from the open savannahs and safaris, Aberdare carries with it an air of mystery because of its hidden nature. As the Aberdares' is an isolated range, it forms the eastern wall of the Great Rift Valley, exposing Kenya's well-preserved ecosystem.
The peculiar national park has an equally unusual landscape containing moorland plateaus and thick rainforests. This unique yet spectacular park offers the most scenic views during a safari. It also provides good year-round wildlife spotting. The park is home to the big five African animals, the elusive bongo, golden cat, colobus monkey, and other rare gems.
Safaris at Aberdare National Park are completely different from those enjoyed in the plains. Here, the much cooler and pleasant climate keeps you company during game drives. Watering holes and salt licks are excellent photography and wildlife viewing spots.
Ol Pejeta Conservancy
Measuring approximately 264 sq. km, Ol Pejeta is a wildlife conservancy nestled between the foothills of Aberdare and Mount Kenya. The conservancy's game-to-area ratio makes it a perfect place for a safari destination. Although small, Ol Pejeta is extremely scenic and creates the unforgettable memory of seeing black rhinos quietly graze in their natural habitat.
The Ol Pejeta Conservancy has over 1000 mammals spread across different regions of the conservancy. It also has the fastest-growing rhino population, protecting more than 100 black rhinos.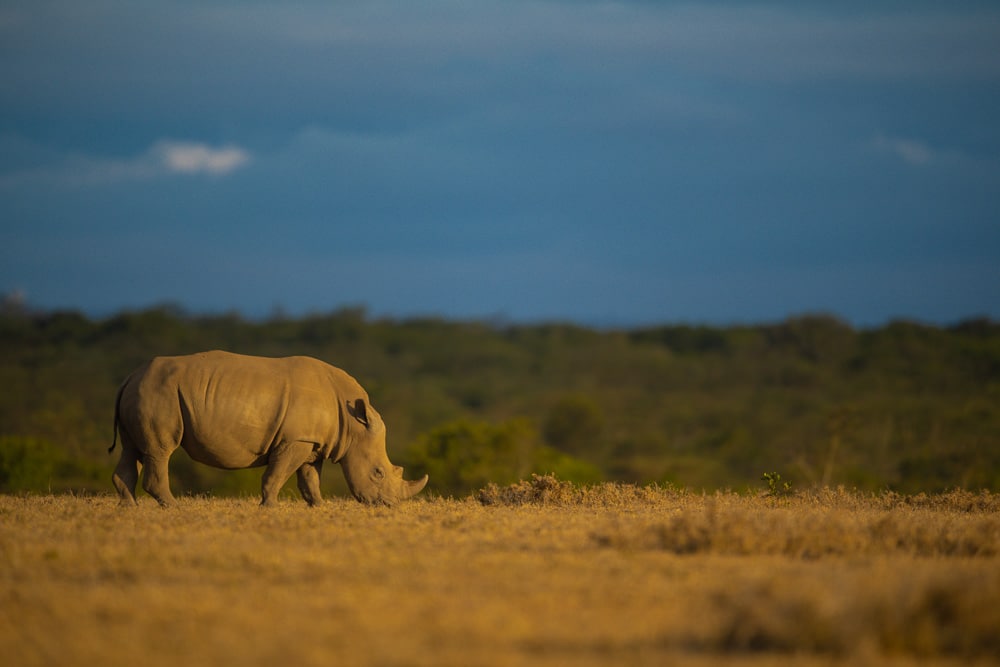 There are various activities travelers can part-take in such as the Ol Pejeta Endangered Species Boma. Here, visitors can observe the black and white rhino population up close. Along with this other rare species like Grevy's zebra and Jackson's Hartebeest can also be seen during this trip. The thrilling activity of lion tracking can also be enjoyed.
So, along with game viewing, visitors can learn and engage in various conservation and sustainable programs. Adding the Ol Pejeta Conservancy to your Kenya explorer safari tours creates a magical and unique experience.
Lake Naivasha
A picturesque lake surrounded by greenery and distant peaks, housing bird species, pods of hippos, and crocodiles – this is Lake Naivasha. The lake is part of the Great Rift Valley, offering awe-inspiring sceneries. It is also the few freshwater lakes in Kenya, found in Nakuru County.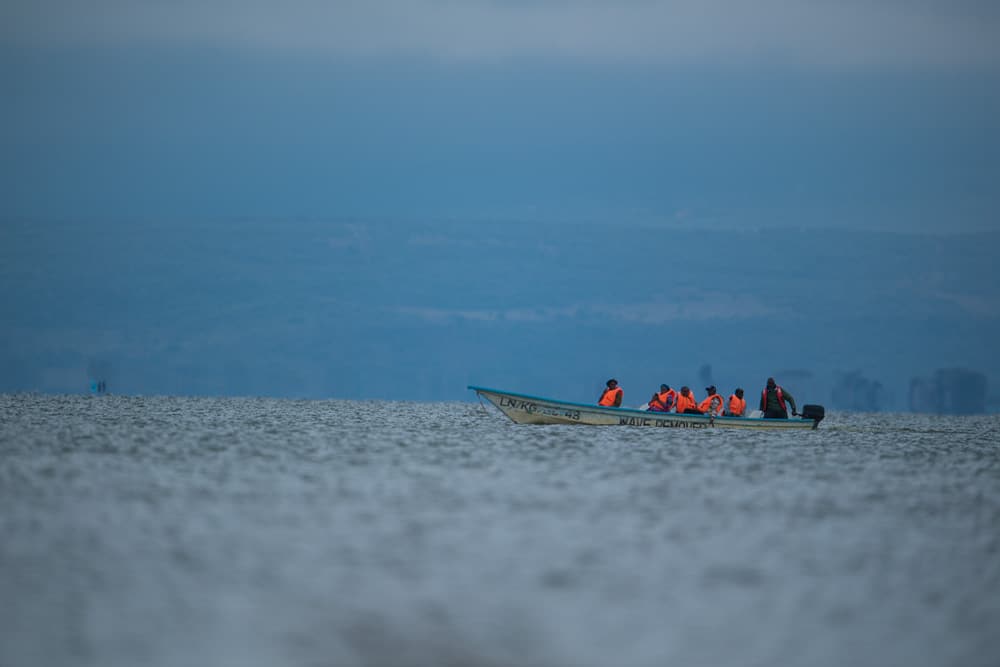 Lake Naivasha sits at the highest elevation at 1,884 meters of the Kenyan Rift Valley. It is home to a variety of wildlife, more than 400 bird species, and a sizeable population of hippos and crocodiles. Birders and ornithologists can spot vibrant avifauna that reside at the lake. These include African jacana, tropical boubou, Nubian woodpecker, giant kingfisher, and more. Thousands of lesser and greater flamingos spread across the lake, creating a pink carpet.
Travellers coming to the lake can experience fun activities such as going on boat excursions and bird watching. Moreover, a visit to nearby treasures like Crescent Island Game Sanctuary, Oserian Wildlife Conservancy, and the enchanting Lake Elmenteita can be seamlessly woven into your Nairobi vacation packages, ensuring an unforgettable experience.
Mount Kenya
Many of the Kenya explorer safari tours include adventurous activities for travelers. Among them, visitors can try out hikes and treks, ranging from beginners to advanced. These treks are best taken on Mount Kenya. Towering at a height of 5,199 meters, it is the highest mountain in Kenya and the second-highest in the African continent. For your Nairobi vacation, including Mount Kenya in your packages will add an exciting adventurous dimension to your trip.
Mount Kenya has the three highest peaks: Batian, Nelion, and Point Lenana. The mountain was a volcano that was formed nearly 3 million years ago after the opening of the East African Rift Valley. Currently, there are 11 glaciers found in the mountain as well as forested slopes and rich vegetation.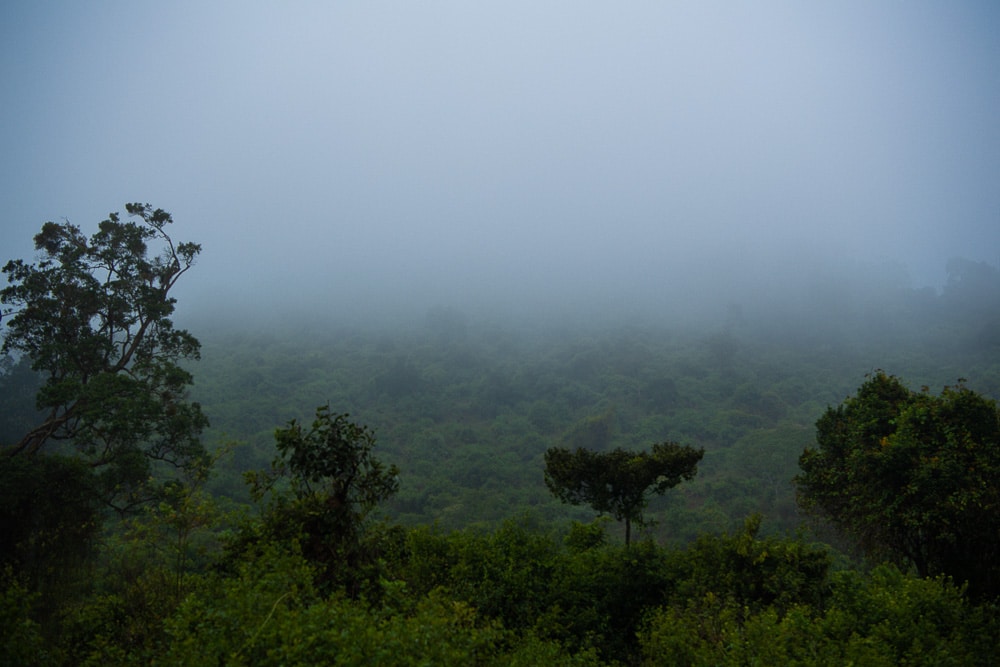 Hikers and trekkers from all over the world are attracted to the arduous routes of the mountain. It calls for a technical climb that requires prior experience. The treks usually last between 4 to 6 days to reach the highest point. Visitors can also opt for less challenging and basic hikes aimed at beginners.
Mount Kenya is covered with pristine wilderness, dense forests, springs, and other beautiful topography. It also houses a rare selection of endangered animals, high-altitude adapted species, and alpine vegetation making a visit to Mount Kenya worthwhile.
Lake Nakuru National Park
Against Lake Nakuru's blue alkaline waters stand the contrasting deep pink flamingos, displaying the biggest birdlife event on earth. The flamingos are attracted to the lake's algae. So, they congregate in large flocks and feed on them. However, due to certain natural reasons, the number of flamingos coming to the lake has been decreasing. Yet, the park itself remains stunning as it thrives with a diverse species of other birds and wildlife.
Typically found near the lake are different types of pelicans, cormorants, ostriches, strokes, kingfishers, herons, and eagles. Further, the wildlife scene in this park is flourishing. Game viewing here is easy and accessible. Near the lakeshore, one can find rare yet beautiful species of animals such as the Rothchild's giraffe and the abundant black rhino population.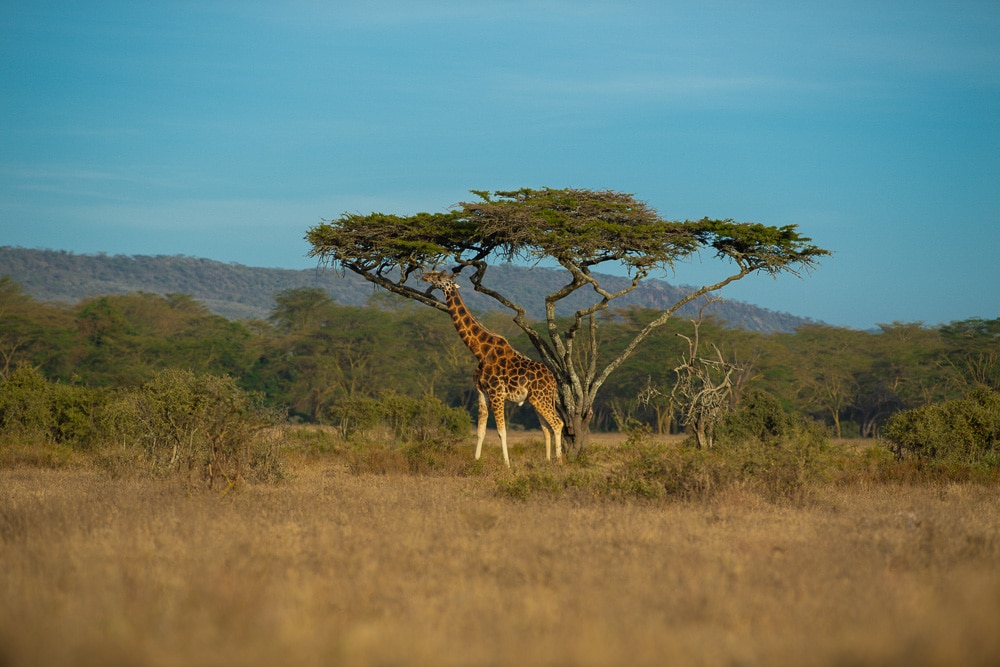 Other wildlife such as big cats like lion leopards, cheetahs, and plain animals like impalas, zebras, waterbucks, and buffalo are seen during a game drive. While primates like olive baboons as well as vervet and colobus monkeys are common, large pythons are seen in the park's dense forests.
Kenya explorer safari tours usually include Lake Nakuru National Park as it offers the most colorful safari experience.
Nairobi
Nairobi is the capital of Kenya and provides an intoxicating blend of cosmopolitan culture, modern skyscrapers, and a mix of cultures and urbanity. Yet, some regions of the city are covered with lush landscapes as well.
The city houses Nairobi National Park which offers an unusual safari experience. Here, travelers can spot big games such as elephants, giraffes, lion pride, and buffalos while the modern skyscrapers surround them. It is the only park wherein visitors can embark on multiple game drives and then go shopping on the same day. This city is the highlight of Nairobi vacation packages.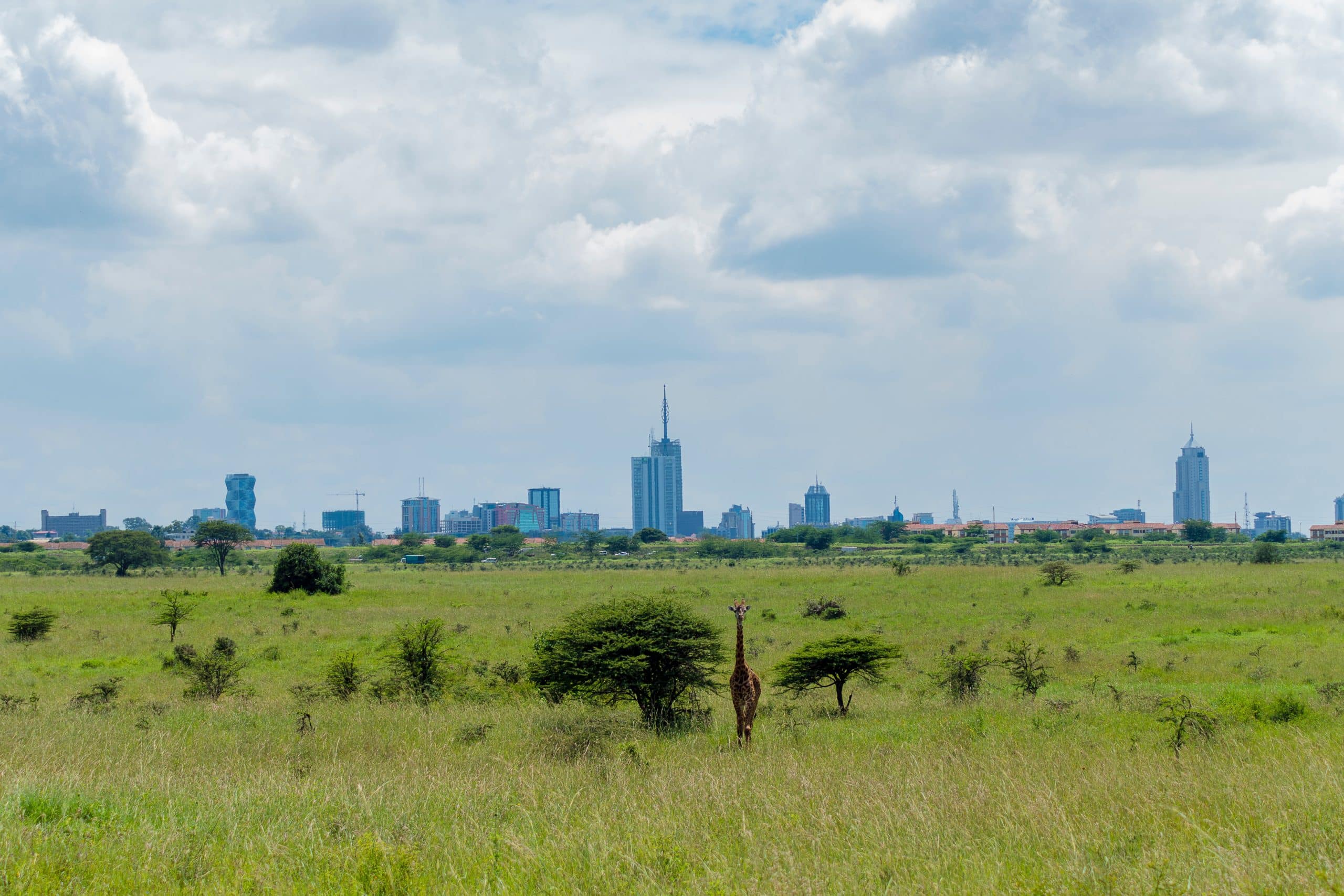 Travellers can explore the city center's parliament buildings and galleries. Nairobi's museums are the best place to learn more about the city's interesting history. There are gorgeous public parks, chic boutiques, Masai markets, and premier restaurants in Nairobi.
Nairobi is the gateway to various national parks, game reserves, and beaches. Naturally, it finds its place in Kenya explorer safari tours.
Best Accommodation choice to include in Kenya Explorer Safari Tours
There are several choices available, but one highly recommended option that you should consider is detailed below. This lodging in Masai Mara, Kenya is renowned for its exceptional traditional hospitality and is of top-notch quality.
Olgatuni Camp: Olgatuni is one of the unique properties situated in the middle of Masai Mara. Its strategic location offers top game drives in the reserves and close encounters with wildlife. The camp has cozy tents equipped with basic amenities.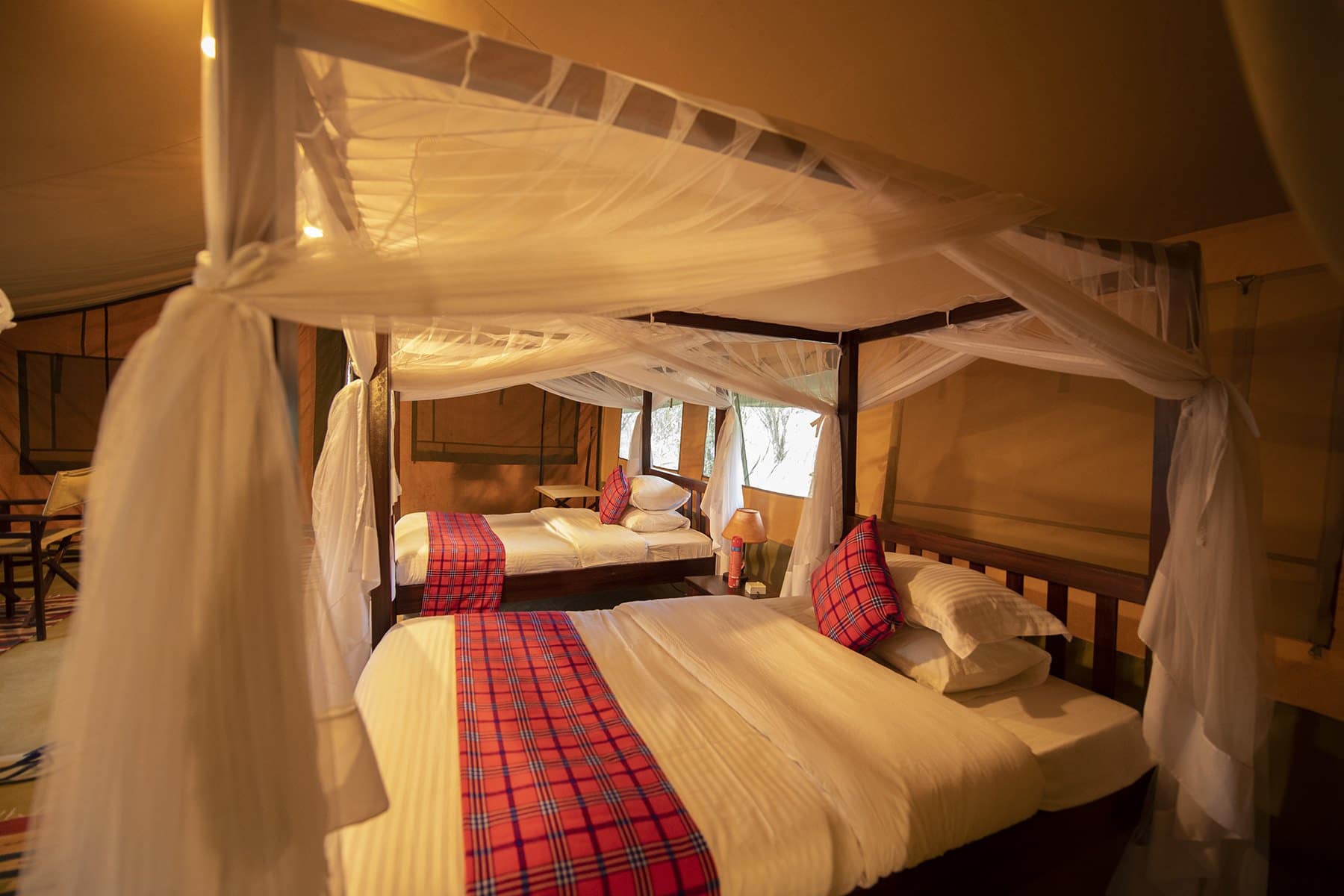 A trip to Kenya amounts to an ideal vacation. Get in touch with Wild Voyager today to pick from suitable Nairobi vacation packages. We curate Kenya Explorer Safari Tours that include wonderful attractions and destinations. Talk to one of our experts and embark on your dream vacation today.