More Details
East Africa has top safari countries such as Kenya and Tanzania, known for their rich wildlife. Rwanda and Uganda also draw in tourists, especially for captivating gorilla treks.
East Africa boasts numerous parks, including game reserves and private conservancies, offering visitors a taste of a luxurious experience.
In both Kenya and Tanzania, the wildlife thrives, showcasing a diverse array of mammalian species, including the famed African Big Five. Lion prides are a common sight, while leopards often rest in the branches of trees. Witnessing cheetahs in pursuit of their prey is a truly awe-inspiring spectacle. Additionally, sizable herds of elephants can be spotted, and travellers have the chance to encounter both large and small cat species. The plains are teeming with a wealth of animals, such as zebras and wildebeest, among others.
East Africa safari tours and packages offer visitors the chance to witness a plethora of uncommon species spread across specific areas. Among these, hyenas, wild dogs, and rhinos can be observed in their natural habitats. Additionally, the rare Reticulated giraffes and Grevy's zebras are a unique sight to behold. Kenya, known for its East African lion, proudly designates it as the national animal of the country. Meanwhile, in Tanzania, wildebeest and elephants are the undeniable highlights of the region.
For avid birdwatchers, East Africa safaris provide an opportunity to spot the diverse avifauna of the area, particularly during these tours. This region stands as a haven for those passionate about birdwatching.
However, East Africa safari tours and packages encompass more than just wildlife encounters. Travellers can curate their perfect beach trip as well. The region is bordered by the magnificent Indian Ocean, offering beaches with soft, inviting sands and crystal-clear azure waters. The marine life thrives here, providing an ideal backdrop for snorkeling or diving enthusiasts. Beach vacations serve as a perfect interlude, allowing for a tranquil respite from the exhilarating safari experiences.
Perfect East Africa Safari Destinations
In East Africa, you'll find various sites and destinations, ranging from national parks to charming towns and beyond. Below are a selection of must-visit places during your East Africa safari:
Kenya
Masai Mara National Park
The Masai Mara is the best East Africa safari destination, renowned for its diverse wildlife and hosting the epic wildebeest migration. Travellers can witness millions of wildebeests stretching to the horizon during this annual journey from the Serengeti to the Mara for food. Along the way, they face obstacles and encounters with deadly game action. River crossings are a captivating focus of this migration.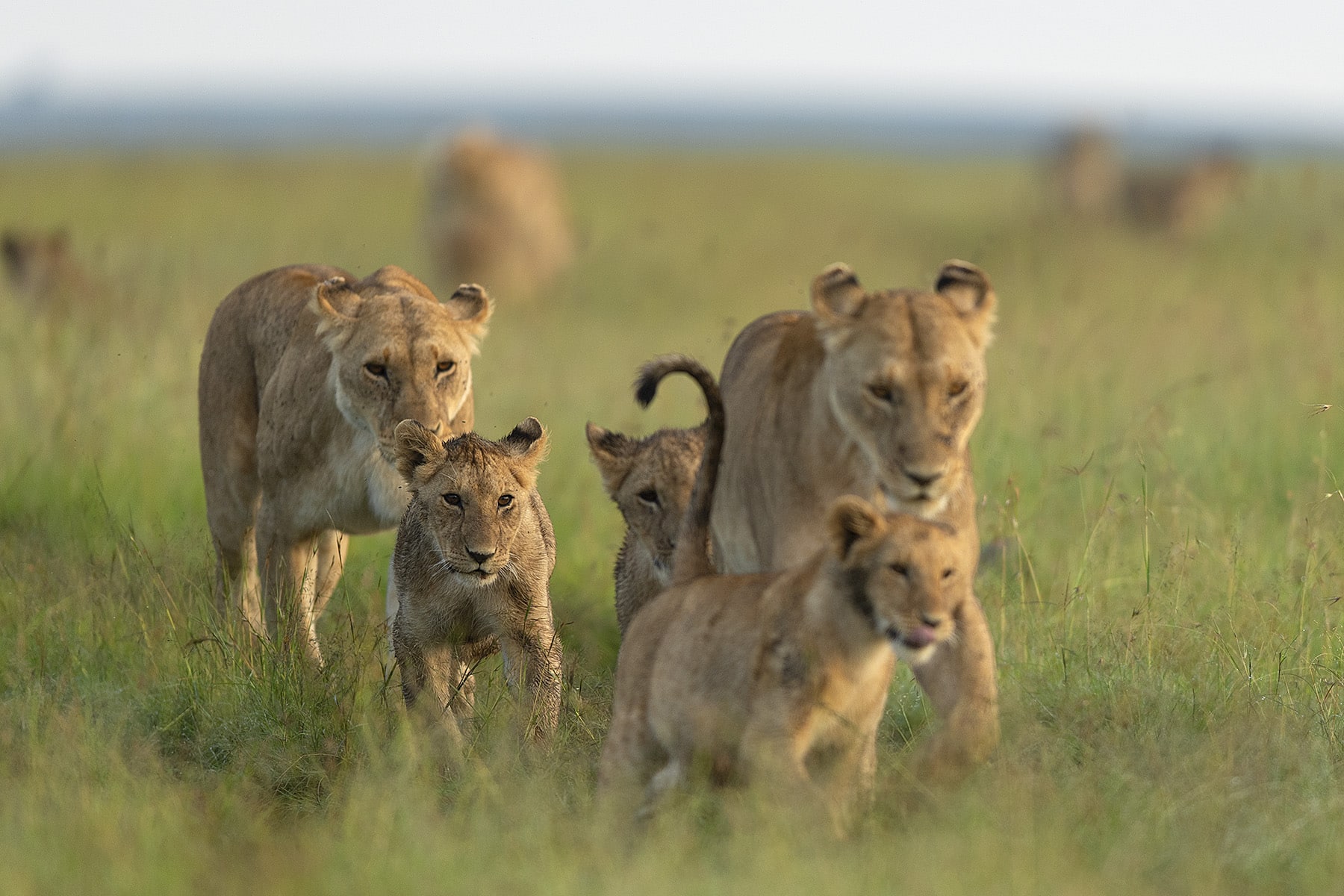 One can pick a preferable season to visit from our East Africa safari tours and packages, providing a unique experience of witnessing the migration live. The Mara stands as the key host for this awe-inspiring spectacle. Here, travellers can take part in a variety of engaging activities, including multiple game drives. For an even more exhilarating adventure, the region is renowned for its breathtaking hot air balloon rides. Additionally, the park provides the option for guided walks, allowing visitors to intimately connect with the natural surroundings. It is highly recommended to extend your stay in the park for several days, affording you the time to thoroughly explore each distinct area.
Tanzania
Serengeti National Park
The Serengeti, situated in Tanzania, stands as the foremost national park in the country and holds the esteemed title of being a World Heritage Site. This expansive reserve is home to a remarkable array of wildlife, with one of its notable sectors known as Seronera earning the distinction of being hailed as the Big Cat Capital of Africa.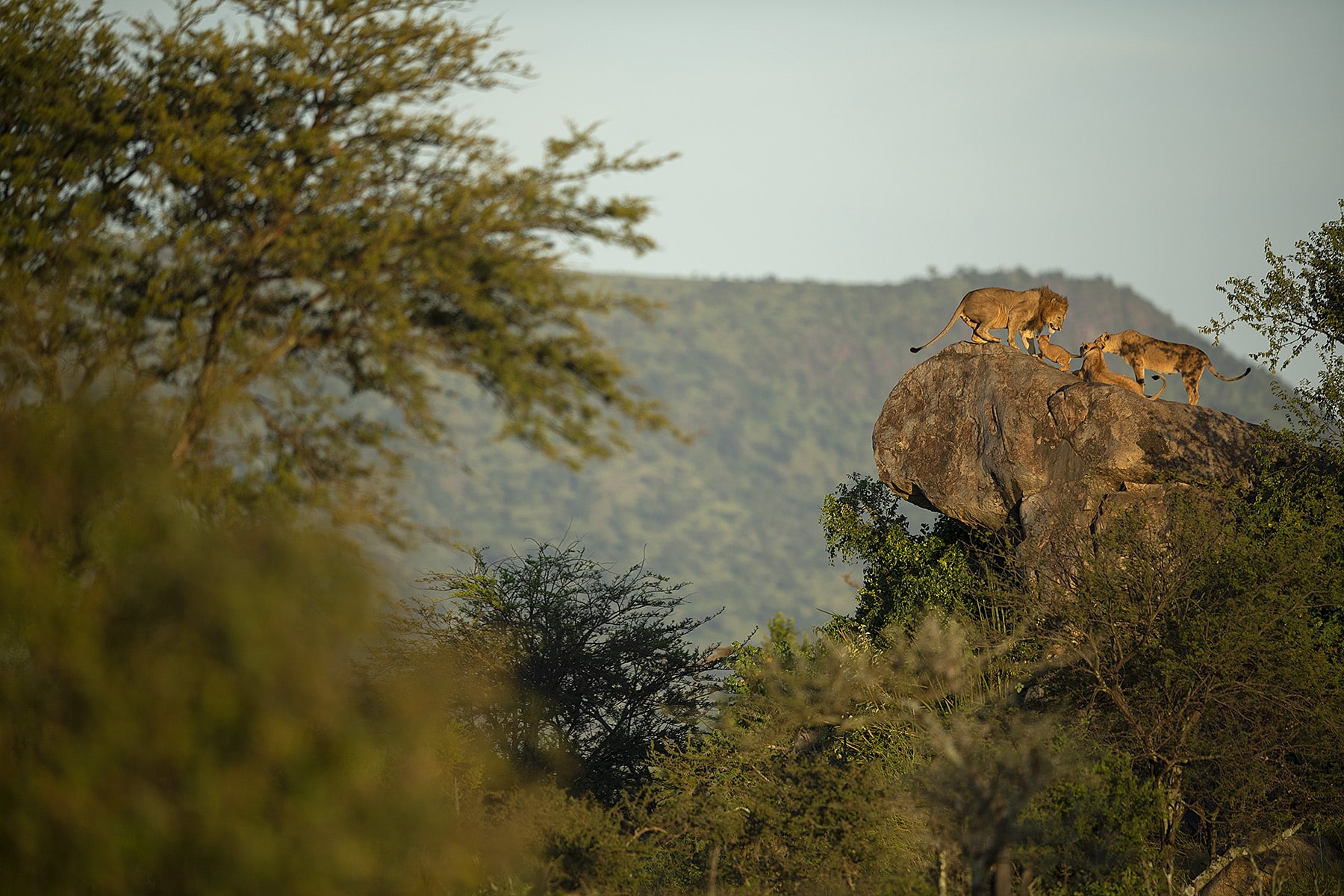 Within Seronera, lions, cheetahs, and leopards abound, and it's not uncommon for travellers to have the privilege of spotting all three in a single day. This segment of the Serengeti promises year-round wildlife sightings and boasts a burgeoning ecosystem of both flora and fauna, setting the stage for a truly unforgettable safari.
The beauty of Serengeti lies in its unparalleled vantage points for witnessing the awe-inspiring migration. The Seronera region, in particular, is a haven for predators, setting the stage for exhilarating chases and the occasional sighting of tree-climbing lions. As the dry season descends upon North Serengeti, the landscape transforms into a breathtaking wilderness, painting a vivid tableau of nature's wonders. This region, too, is alive with an abundance of wildlife species, ensuring that game drives are consistently rewarding for travellers.
Ngorongoro Conservation Area
Nestled in East Africa, the Ngorongoro Crater, also known as the Eden of Africa, is a marvel to behold. This colossal inactive caldera stands as the largest of its kind in the world, showcasing breathtaking landscapes and hosting an astounding array of wildlife. Designated as a UNESCO World Heritage Site, this natural wonder is home to approximately 20,000 creatures, making it a prime destination for those going on East Africa safari tours and packages.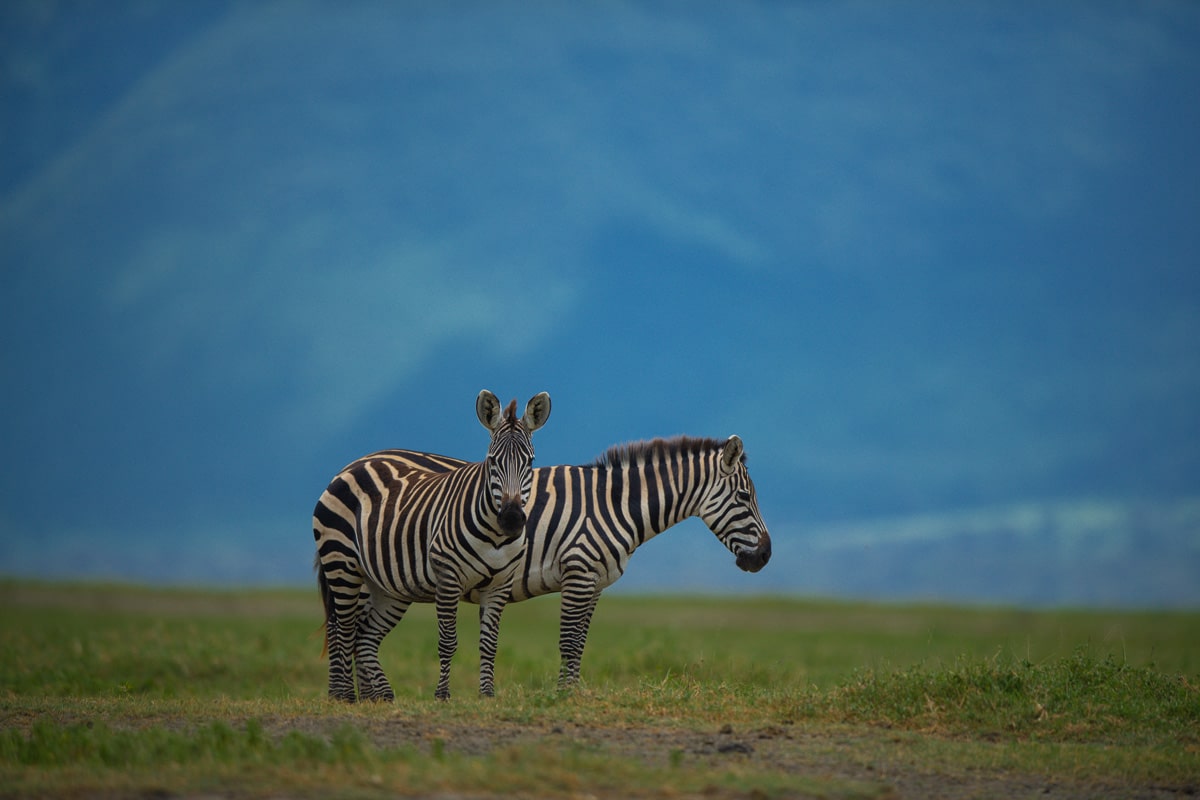 The beauty of Ngorongoro lies not only in its size but also in its accessibility to wildlife enthusiasts. Here, travellers have the rare opportunity to witness big cats in their natural habitat, capturing moments of thrilling action. Among the open plains, elusive rhinos roam, offering a unique sighting for fortunate visitors. Moreover, the region boasts a thriving bird population, making it a haven for avid birdwatchers.
Including Ngorongoro in East Africa safari tours is a common practice, and for good reason. The views from within the crater are nothing short of awe-inspiring, providing an experience that will forever remain etched in memory. With its unparalleled combination of natural beauty and wildlife splendor, Ngorongoro stands as a testament to the unparalleled wonders that East Africa has to offer.
Lake Manyara National Park
The Great Rift Valley is a series of geographical trenches, featuring a stunning array of lakes collectively known as the Great Rift Valley Lakes. Among these, Lake Manyara stands out as Tanzania's seventh-largest lake. Characterized by its shallow, alkaline waters, Lake Manyara boasts a diverse range of species.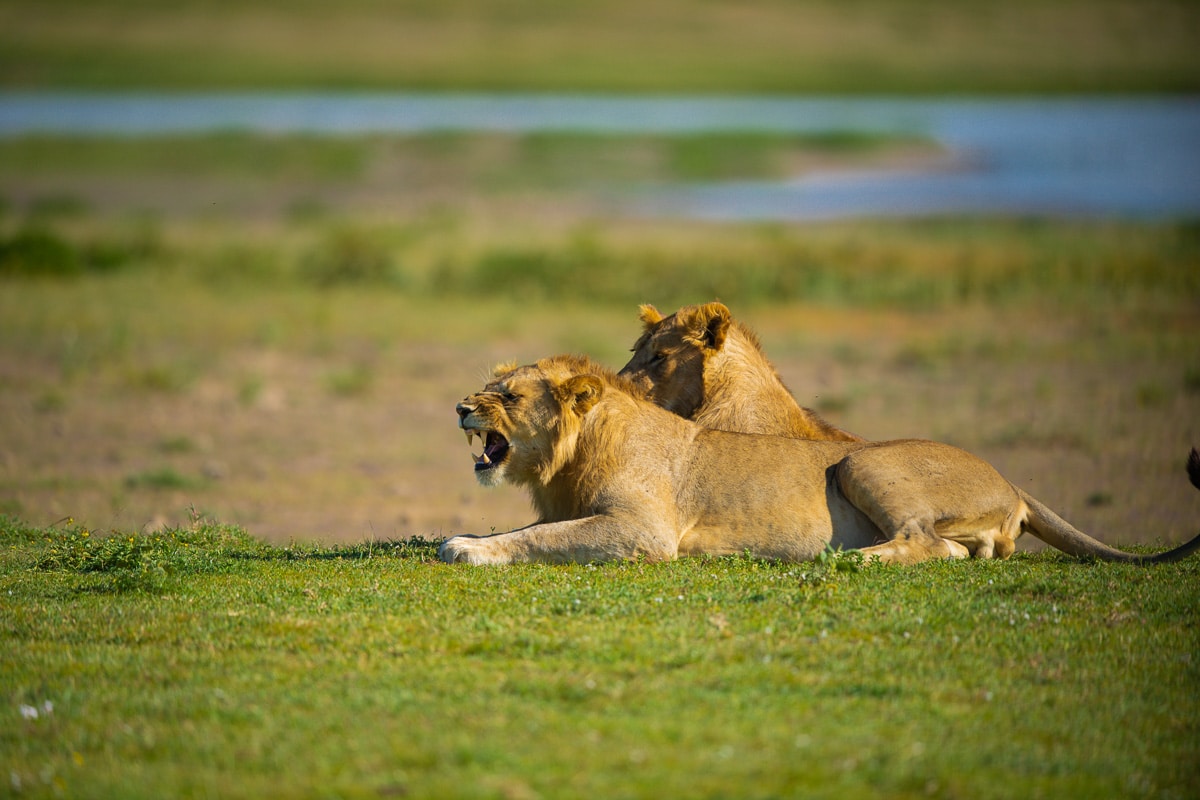 Situated within this breathtaking landscape is a national park offering an unparalleled setting for East Africa safari tours and packages. Here, visitors can marvel at herds of majestic elephants and encounter thriving lion populations. The park's crater is a haven for an abundance of birdlife, including the spectacular sight of millions of flamingos flocking towards the lake. In total, over 450 bird species thrive along the lake's picturesque shores.
Arusha National Park
Nestled on the foothills of Mount Meru, Arusha National Park is a true gem, showcasing a diverse range of ecosystems. This Tanzanian treasure not only offers breathtaking vistas of Mount Meru but is also the most accessible national park in the country, making it an ideal addition to your East Africa safari tours and packages.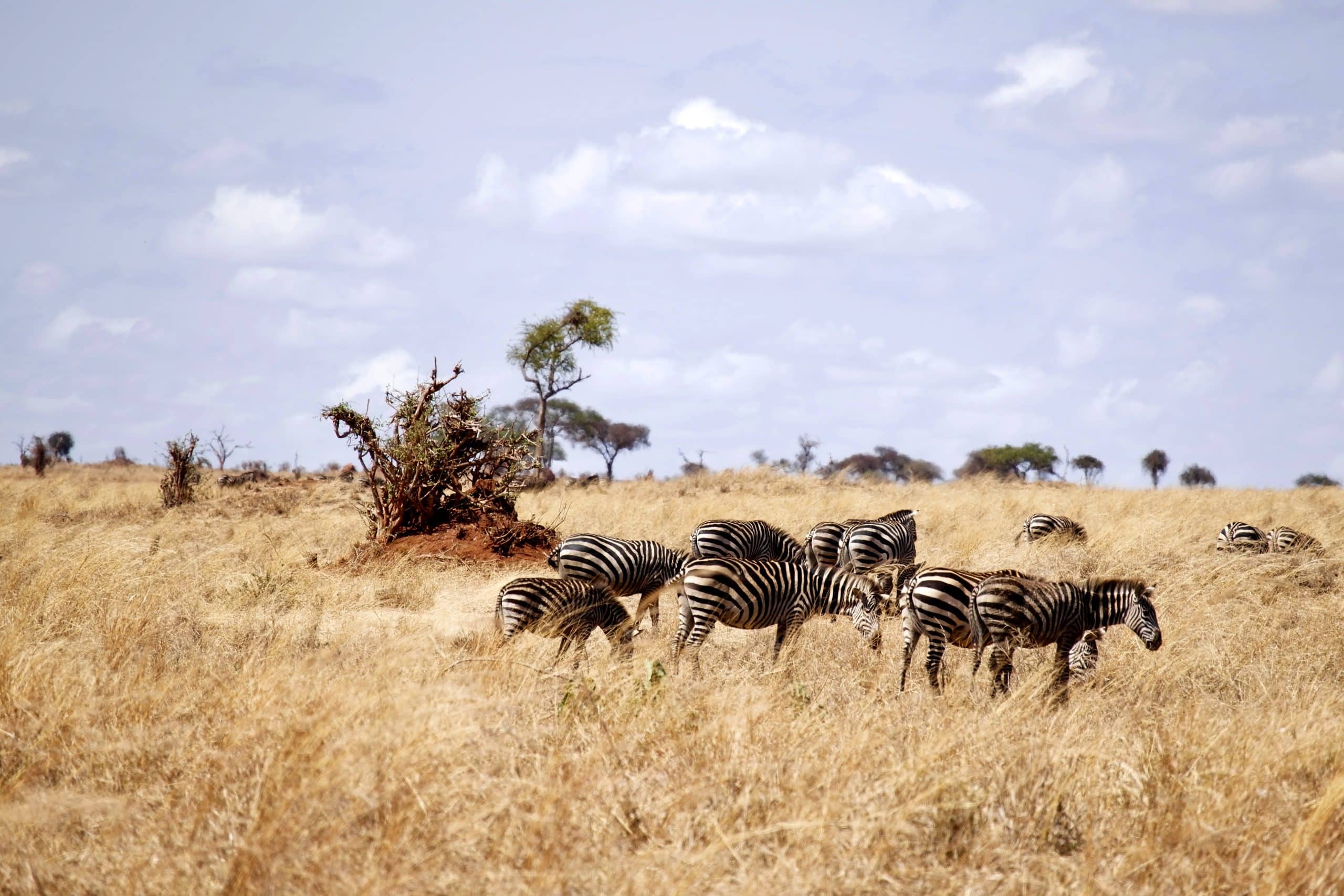 Arusha National Park boasts a stunning landscape and boasts impressive wildlife densities, making it perfect for a day trip or as part of a broader safari adventure. The park is home to a variety of wildlife, including the charismatic colobus monkeys, while plains animals roam freely throughout the area.
For those seeking a more immersive experience, the park provides opportunities for canoeing and game drives, allowing travellers to get up close and personal with the natural beauty and wildlife. This National Park stands out as one of the few parks in the region that offers memorable walking safaris, providing a unique perspective on this remarkable corner of East Africa.
Arusha Town
Arusha holds the title of Safari Capital, serving as the gateway to the renowned northern safari circuit. In proximity to the town lie both Tarangire National Park and Arusha National Park, offering captivating wildlife experiences. Visitors have the opportunity to explore coffee plantations and delve into local culture through its museums.
The city boasts a blend of modern architectural marvels, providing an excellent platform for engaging with the local community. Numerous attractions lie in close proximity to Arusha, including vibrant Masai markets and bustling bazaars, where travellers can procure distinctive keepsakes. To truly savor the essence of the town, one must indulge in its delectable array of street food.
Zanzibar Beach
Zanzibar Island, also known as Unguja, features ancient structures that offer a glimpse into its storied past. In East Africa, this safari destination is renowned for its vibrant spice markets. Nestled within its shores lies the illustrious Stone Town, a UNESCO World Heritage Site and the oldest section of Zanzibar city. The town exudes a lively atmosphere with bustling local markets, providing a vivid display of the region's rich culture.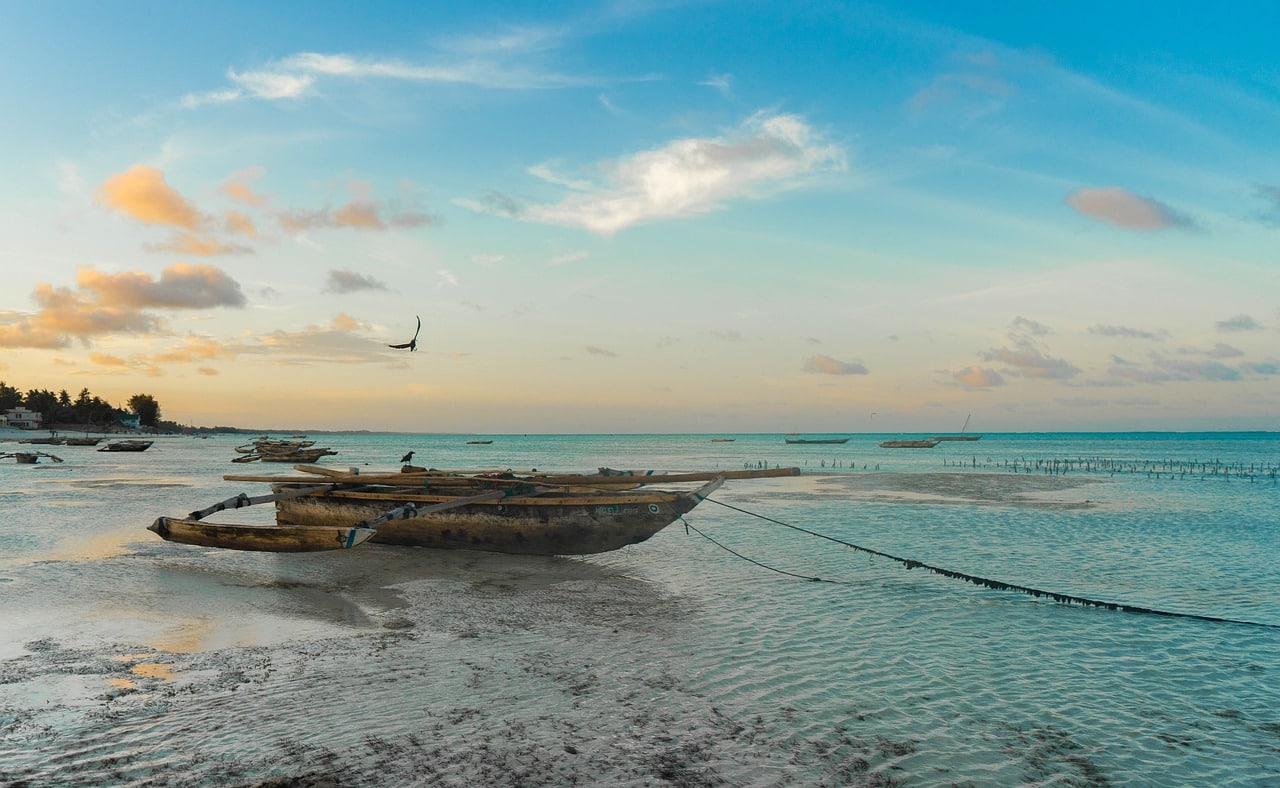 Of course, no visit to Zanzibar is complete without indulging in its pristine beaches, which rank among the finest in East Africa safari tours and packages. These coastal gems invite visitors to relax and soak up the sun, making them an essential inclusion in your itinerary. They not only serve as a perfect respite from the exhilarating safari experiences but also offer a plethora of water-based activities to enjoy. Diving and snorkelling enthusiasts will find themselves in paradise, while adventurous souls can try their hand at thrilling kite surfing.
Zanzibar Island is easily accessible from Dar es Salaam and seamlessly integrates into a safari and beach package. This harmonious blend of wildlife adventures and coastal bliss ensures an unforgettable East Africa safari experience.
Uganda
Bwindi Impenetrable National Park
Bwindi Impenetrable National Park, located in Uganda, is known for its lush rainforest setting nestled amidst the Rift Valley mountains. This park boasts an incredibly diverse ecosystem, making it the most varied region in all of Africa.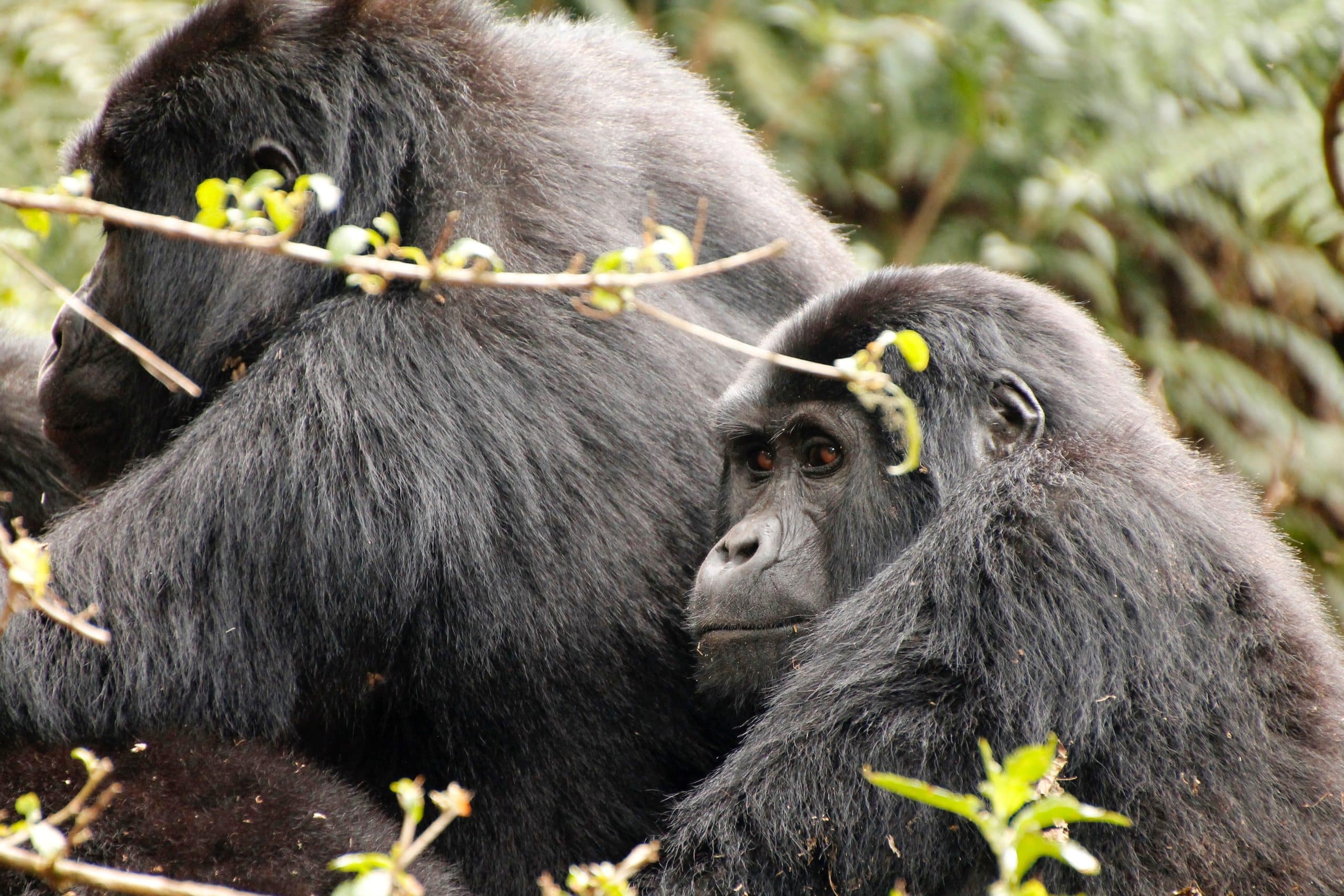 Home to an impressive fifty percent of the world's mountain gorilla population, it stands out as the premier destination for gorilla trekking. The treks are led by experienced professionals, ensuring a safe and enriching experience. In addition to the amazing gorillas, visitors have the opportunity to go on thrilling safaris through the untamed African jungle, where encounters with other remarkable species await. From the elusive forest elephants to the stately giant forest hogs, Bwindi offers a chance to witness a wide array of wildlife.
Designated as a UNESCO World Heritage Site, Bwindi Impenetrable National Park guarantees unforgettable gorilla trekking adventures, enhancing the charm of your East Africa safari tours & packages.
Queen Elizabeth National Park
Queen Elizabeth is abundant in wildlife, providing a classic safari experience. Situated in Southwest Uganda, this park has a diverse array of big cat species and various antelope species.
The park's biodiversity continues to flourish, offering a wide range of safari activities for those going on East Africa safari tours and packages. Travellers have the opportunity to go on boat cruises along the scenic Kazinga channel and partake in thrilling Savannah game viewing. For a more adventurous experience, chimp tracking can be enjoyed in the park's lush forests. Additionally, Queen Elizabeth Park seamlessly combines with Bwindi, providing a comprehensive safari experience. Classic game drives and the exhilarating activity of gorilla trekking are also available for visitors to relish.
Types of Safari Packages During Your East Africa Safari Tour
When going on a memorable adventure through the vast and diverse landscapes of East Africa, it's important to choose the right safari package that matches your interests and preferences. East Africa Safari Tours and Packages offer a range of options made to cater to various traveller demographics. Here are five unique types of safari packages to consider for your East Africa safari tour:
Family-Friendly
For families looking for a blend of wildlife encounters and enriching experiences, Family-Friendly East Africa Safari tours and packages are an ideal choice. These packages are thoughtfully designed to accommodate all age groups, ensuring activities that captivate the interests of both children and adults. With our expert guides and specially curated itineraries, families can go on educational game drives, cultural encounters, and even child-friendly activities, making it a memorable journey for everyone.
Luxury
Enjoy lavish and elegance with Luxury East Africa Safari tours & Packages. These meticulously crafted itineraries offer travellers the ideal comfort and exclusivity. From sumptuous accommodations to private game drives led by our seasoned guides, every aspect of your safari experience is curated to exceed your expectations. Revel in the lap of luxury while immersing yourself in the breathtaking landscapes and best wildlife encounters of East Africa.
Budget-Friendly
For travellers looking for an incredible safari experience without breaking the bank, Budget-Friendly East Africa Safari Tours & Packages provide an excellent option. These thoughtfully designed packages offer a balance between affordability and unforgettable adventures. You'll have the opportunity to explore the remarkable wildlife and landscapes of East Africa without compromising on the quality of your experience.
Photography-Centric
Capture the breathtaking beauty of East Africa with Photography-Centric Safari tours & Packages. These specialized itineraries are tailored for shutterbugs and photography enthusiasts, providing ample opportunities to capture stunning wildlife shots, breathtaking landscapes, and authentic cultural moments. Accompanied by experienced guides who understand the art of wildlife photography, you'll return with a portfolio of images that tell the story of your East Africa safari in vivid detail.
Honeymoon
Celebrate the beginning of a lifelong journey together with a romantic escape through East Africa's picturesque landscapes. Honeymoon Safari Packages offer couples an unforgettable experience, complete with luxurious accommodations, private dining experiences, and secluded moments amidst nature's wonders. Create lasting memories as you begin your thrilling game drives and savor romantic sunsets over the savannah.
Wildlife Encounters During Your East Africa Safari Tour
East Africa safari is a thrilling journey as you will travel through some of the most biodiverse landscapes on the planet. From the iconic "Big Five" to the enchanting world of marine life, our East Africa Safari Tours & Packages offer a diverse range of wildlife encounters. Here are some captivating experiences you can look forward to during your East Africa safari:
Big Five
Begin your quest to witness the "Big Five" – lion, leopard, elephant, buffalo, and rhinoceros – the crown jewels of East African wildlife. These magnificent creatures are synonymous with the raw, natural beauty of the African savannah. With our experts leading your safari, you'll have the opportunity to observe these awe-inspiring animals in their natural habitat, creating memories that will last a lifetime.
Gorilla Trekking
Explore the misty mountains of East Africa for a once-in-a-lifetime encounter with gorillas. East Africa's lush rainforests provide a sanctuary for these gentle giants, allowing for intimate and unforgettable interactions. Under the guidance of our experienced trackers, you'll navigate the dense vegetation, ultimately finding yourself in the presence of these extraordinary creatures, creating a connection that goes beyond words.
Birdwatching
East Africa's diverse ecosystems are a haven for bird enthusiasts and ornithologists alike. With an astonishing array of over 1,000 bird species, including flamboyant flamingos, majestic raptors, and colorful bee-eaters, your birdwatching experience will be nothing short of spectacular. Guided by our seasoned birdwatching experts, you'll have the opportunity to witness avian marvels in their natural habitats.
Marine Wildlife
Extend your East Africa safari adventure beyond the savannah and into the mesmerizing world beneath the waves. The coastal regions of East Africa are teeming with marine life, from vibrant coral reefs to graceful dolphins and, in season, the magnificent whale sharks. Snorkelling and diving tours provide a unique perspective, allowing you to explore this aquatic wonderland in all its splendor.
Cultural Experiences During Your East Africa Safari Tour
East Africa safari is not only about the astounding wildlife and landscapes but also of the rich tapestry of cultures that call this region home. East Africa Safari Tours and Packages offers you a blend of encounters with indigenous tribes and diverse ethnic groups. Here are some of the captivating cultural experiences
Interactions with the Maasai Tribe
Connect with the Maasai, an ancient pastoralist community known for its distinctive attire, vibrant dances, and deep-rooted traditions. Through guided interactions, you'll gain insight into their nomadic way of life, witness mesmerizing traditional ceremonies, and even have the opportunity to acquire exquisite handcrafted jewelry and crafts, providing a profound glimpse into the enduring Maasai culture.
Samburu Tribe Experiences
Journey to the rugged landscapes of northern Kenya to commune with the Samburu people, a semi-nomadic tribe closely related to the Maasai. Through authentic encounters, you'll learn about their unique customs, beliefs, and age-old practices. Engage in lively conversations, witness their vibrant beadwork, and perhaps even participate in their captivating traditional dances.
Ethiopian Cultural Tours
Discover a cultural odyssey in Ethiopia, a land steeped in history and diverse ethnic groups. Explore the ancient rock-hewn churches of Lalibela, take part in traditional coffee ceremonies, and witness the vibrant festivals that punctuate the Ethiopian calendar. With expert guides, you'll delve deep into the cultural tapestry of this fascinating nation.
Rwandan Cultural Encounters
In Rwanda, a nation celebrated for its remarkable recovery and unity, you'll have the opportunity to engage with local communities in your East Africa safari tours & packages. Visit villages, participate in traditional activities, and share stories with Rwandans who are eager to showcase their heritage. Gain a profound understanding of their resilience, history, and the unique cultural fusion that defines modern Rwanda.
Ugandan Cultural Tours
Uganda, often referred to as the "Pearl of Africa," is home to a multitude of ethnic groups, each with its own language, customs, and traditions. Engage with local communities, visit bustling markets, and get involved in traditional ceremonies. From the Baganda in the central region to the Karamojong in the northeast, Uganda offers a mosaic of cultural experiences.
Going on an East Africa safari is a journey of extraordinary wildlife encounters and rich cultural experiences. From witnessing the iconic "Big Five" to connecting with indigenous tribes like the Maasai and Samburu, the adventure is boundless. This region's unique blend of biodiversity, landscapes, and vibrant communities creates a transformative safari experience. Wild Voyager has been designing educational and experiential trips for years. To know more about our East Africa safari tours & packages, contact us today.