Details
Previously in Tanzania, the Maasai people grazed their livestock in these never-ending plains of the eastern Mara region. In 1892, the first European explorer, Oscar Baumann visited the place and observed the rich wildlife and high biodiversity of Serengeti. In the 20th century, Stewart Edward White, an American visited the place and hunted around 50 lions. After the hunting of lions, the British Colonial Administration made it a game reserve of 800 acres in 1921.
But after some time in 1951, Bernhard Grzimek and his son Michael produced a book and a film named " Serengeti Shall Not Die" which again put Serengeti in limelight. After that to preserve the wildlife, Britishers evicted the Massai's and set up Serengeti as a National Park.
Wildlife
Serengeti National Park is one of the richest national parks in terms of wildlife. It is known for its abundance of animals and the great wildebeest migration. Serengeti has a high concentration of animals with over2500 lions and 518 bird species. Together with the bordering Masai Mara National Reserve in Kenya, Serengeti is the only national park in the world that hosts the great migration of over 1.5 million wildebeests and over 200 thousands of zebras.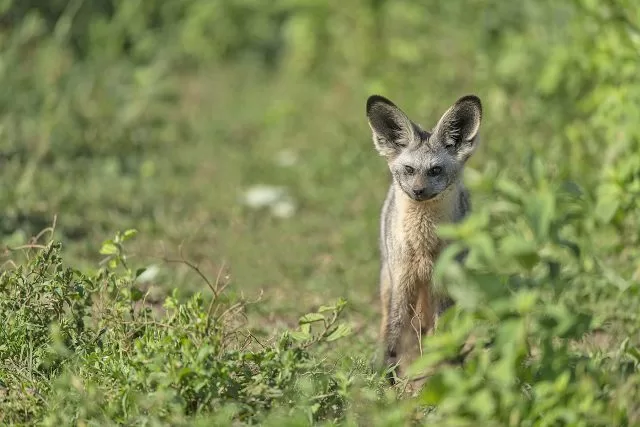 Big 5
Another major attraction of the national park is the Big 5's i.e. Lion, African Leopard, African Elephant, Rhinoceros, African Buffalo.
Lion – Everyone wants to see the African King. They are commonly found in pride with their females, cubs, and some young ones. As they take 20 hours to rest it is difficult to find them hunting although they are most active during early morning and sunsets.
Leopard – The one which is most difficult to find, Leopards are usually found on trees and resting. They are the masters in eloping themselves. Serengeti has over 1000 African leopards.
African Elephant – Largest living land mammal, a giant, African Elephant can be seen during your visit. They can be found in different habitats but commonly in woodlands, forests, and savannahs. They usually roam in groups. Around 5000 of them are still in the park.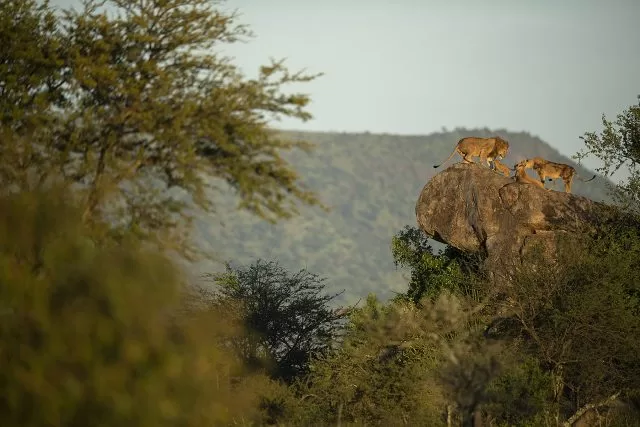 Eastern Black Rhinoceros – They are mainly found in the center of the park, very few of them are left because of rampant poaching earlier. Only 31 are there in the park. They usually enter Serengeti from the Northern Section.
Buffalo – As its name sounds wild buffalo is not a lazy animal. They are the wilds who can run even more than 55km/hr. They can be seen easily during your visit. Male Buffalo can weigh around 700 kg and they have a bad temper. They are around 53000 in the count, most numerous among big 5's.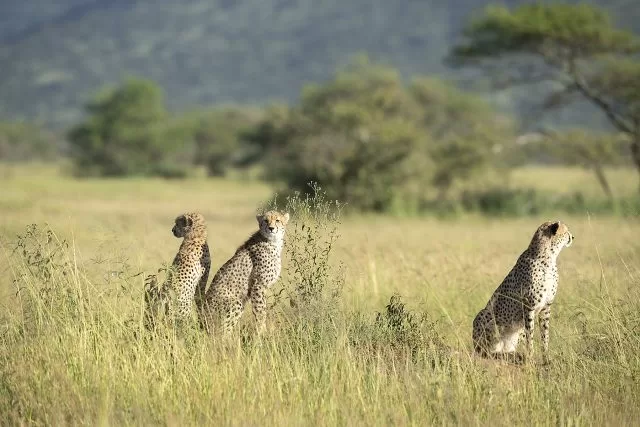 Bird watching
The Serengeti has more than 500 species and it is one of the most prominent habitats based on bird conservation parks. The grey-breasted spurfowl is most common in the park and usually can be seen in the Seronera area. Some of the notable birds that can be seen in Serengeti are Fischer's lovebird, Black-headed gonolek, Green-backed Woodpecker, Grey-backed fiscal, etc. Bird watching in Serengeti is good for a complete year but for the best experience visit in between November to April.
The Great Serengeti Migration
It is considered as one of the ten wonders of the Natural World and also one of the best events to witness in Tanzania. The main leader of this migration is Wildebeest, known to be lacking in intelligence. Serengeti migration reaches up to 1.5 million in numbers mainly wildebeest accompanied by two hundred thousand of zebras, three hundred thousand gazelles, and twelve thousand elands. It occurs due to rainfall and the growth of grasses on the plains. There is no start and end of this journey, it starts with the birth of herbivores and ends with their deaths. Its frequency totally depends upon the rainfall patterns.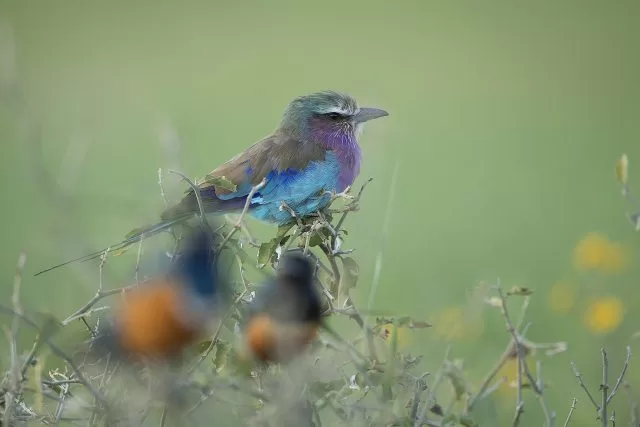 The period between January and March is known as the calving season, during this season wildebeests take rest near Ngorongoro Conservation Area and Maswa Game Reserve where there are numerous rivers and grasslands. More than four hundred thousand births took place in two to three weeks. This Great Serengeti Migration has been shown in numerous documentaries, they try to show how the migration took place, how these mammals survive with their newborns, how their life cycle changes. Witnessing such a moment is amazing and it cannot be explained in words.
African Sunsets and Sunrise
We often heard that African sunrises and sunsets are the best in the world, this is because Africa is so diverse. There is everything to make a sunset and sunrise beautiful.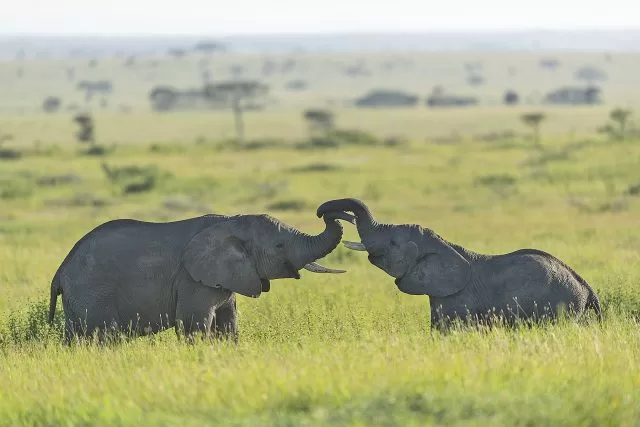 Activities to do in Serengeti:
Balloon Safari – There is nothing better than flying in a hot air balloon over the huge Serengeti National Park and witnessing the amazing wildlife. In Serengeti, hot air balloons offer an unforgettable hour in your life.
Bushcraft Challenge – The Bushcraft challenge introduces you to the basic survival skills, local culture, and the importance of conservation of local flora and fauna. Some of the activities are- To make fire without matches, to make an animal spotting list, identifying animal tracks, archery, learning about animal bones, etc.
Klipspringer Dining – This activity is like a perfect end of your day. Enjoy your meal with your loved ones in your illuminated corner of the darkening Serengeti.
Private Bush Breakfast – It starts with an early wake-up call and then followed by a mysterious drive to a beautiful destination where some chairs and your favorite food is waiting for you. This is the most glorious way to start your day in Serengeti.
Sundowner – Watching the sunset over the African Bush, there is simply nothing better than this. Lying in African Jungle over a bush top and watching the sky, clouds, and the sun is the most incredible experience. Serengeti Bushtops is the perfect place for that.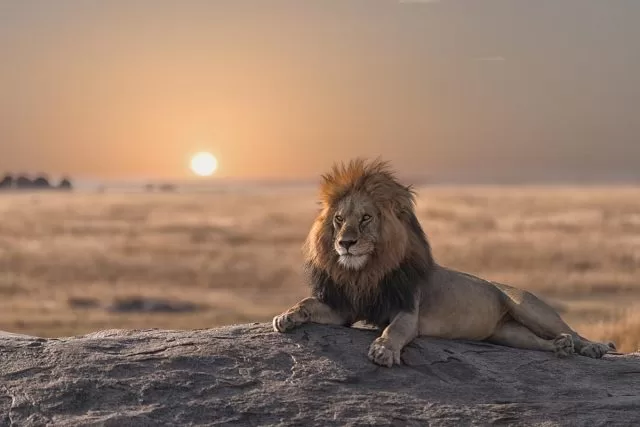 Where to stay
Although Serengeti offers a huge range of lodges and camps with luxurious stays. Some of them are mentioned below:
Four Season Safari Lodge – It is located in the center of the Serengeti National Park with a luxurious stay and whole day game drive facility. It consists of 77 luxury rooms, suites, and villas.
Ole Serai Luxury Camp – It is located in Serengeti National Park between Rongai Hills and Nyaroboro Hills. Ole Serai offers hikes, game drives, spa, lounge, and stocked bar.
Serengeti Serena Safari Lodge – It is among the most famous lodges of Serengeti with a facility of the infinity pool overlooking the plains, rooms with private balconies, etc.
Serengeti Heritage Camp – These heritage camps are the collection of unique and luxury tented camps located in the park. They try to provide a luxury stay after the whole day of wildlife exploration.