Morten Ross, Norway
This is Morten Ross from Norway, I have been looking very long for trips to India and I've struggled very hard to find any serious provider. I tried last year but there were problems with English…nobody spoke English. Also, as a photographer you have to find the spots that I needed to go to. This year I was looking for a trip to India and I came across the website of Wild Voyager and I thought can this be real? The site was so structured... it's so detailed and so specific I had never believed that I will find a provider in India. So in the beginning I thought is this real so I double-checked and I double-checked! And here I am at the end of an enormous journey for me…it was fantastic and all my photographical needs have been met.
Everything I could have wished for has happened so I would just say that this is my provider perhaps for the rest of my life. Here I sit in this glorious light on a beautiful end of my trip and I'm so grateful for what I have been able to share.
---
Pravin Sinha, Ex-CEO of Jabong.com, Gurgaon
Hi this is Pravin Sinha and we are having terrific time here with Alankar. We wish all the best to Alankar and Wild Voyager team. It is generally difficult to pull out time but I think its worth coming and spending time with nature; and the passion that Alankar brings adds to the kind of fun we had and its a good combination of adventure & fun. Thank you
---
Dr. Golam Siddiqui, MD Lifeline Healthcare, Bangladesh
hello I am from Bangladesh I came to India for a for a wildlife safari and right now we are in Kanha tiger reserve in Madhya Pradesh. This is not the first time but this is the second time in fact I am traveling with the company and with me I have the pleasure to have the CEO of the company Mr. Alankar Chandra and also Anuj Mukherjee. We are having a very successful tour due to their professionalism and sincerity and these guys know what they are doing. That's what matters to have a successful safari and we have had quite a few tiger sightings and we could photograph the tiger head on from very close distance. Initially I came first time in February for birding in Gujarat and we spent almost the whole month. I will visit many more times in future with Wild Voyager.
---
Ajit Sapre,Group President, Reliance Industries, Mumbai
Anuj of Wild Voyager had organized a fantastic trip to Ranthambore; we had four rides and all of them were fantastic and in every one of them we saw wild tigers very close. In fact this kind of sighting I've never seen anywhere. This was as close you can come to nature, this was as good as what you can see in Africa. Tigers are so elusive and very shy; so what we saw was fantastic. I am not so sure this will get repeated again on every trip. We saw at least three or four tigers yesterday; today we saw Kumbha one of the male tigers and it was really fantastic. He gave such a great show; he was very close by. Anuj managed the trip so well that we managed to move from one site to other to make sure that we got the best sighting. It was just a fantastic trip and we will do this again. Thank you
---
Ravindra Sewak, Ex President, Pepsico India,
We had wonderful Rhino sightings in Pobitora and Kaziranga, the naturalist was very good. Thanks to you and your team, we had a wonderful trip.
---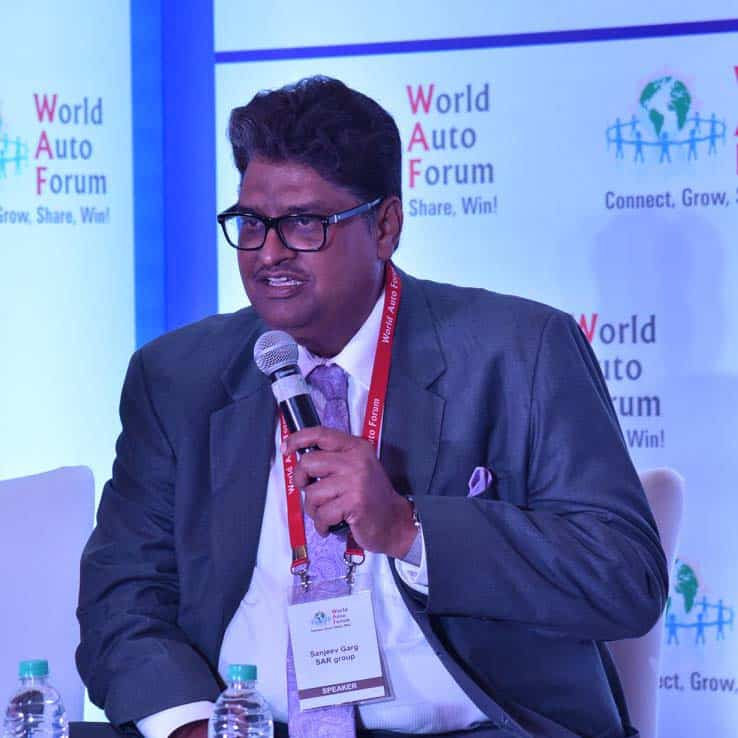 Sanjeev Garg, Ex Vice President, Tata Motors
We have done multiple trips with Wild Voyager, to Corbett, to Ranthambhore, to Valley of flowers. And now am going with them to Iceland for our wedding anniversary. The attention to details that they have is impeccable, even the minutest things are taken care of. The team will go out of the way to make you feel at home and comfortable. The choice of hotels was just awesome, given the kind of remote locations we went to. it comes from years of experience and handpicking the hotels themselves. Have many more trips to do with them. All the best.
---
Sanjeev Brahma, Senior IT Consultant, Bangalore
So Innumerable tigers, I think six separate distinct tigers and various other animals
Couldn't have asked for a happier experience as my first time in seeing a tiger in the wild. I think everyone should take a trip like this with these two people Anuj and Alankar because they can get you head on shots where you probably will not get anywhere else with anyone else. Thank you very much Anuj thank you very much Alankar. I think this was a wonderful experience thanks
---
Ranjan Majumdar, Ex CFO, Manipal Group
It was a last minute weekend trip to Ranthambore with friends. Wild Voyager organized it with meticulous details and continuously informed us on the itinerary and updates from the site . The added advantage was professional help on photography in an environment with fast changing light. Apart from the delight of sighting wild big cats from really close quarters , it was a fabulous experience of a peace of mind travel and holiday experience.
I have travelled in many parts of the world but the way Wild Voyager organise and delivers its promise is something that stands out from many well known brands in the industry.Best wishes and good luck
---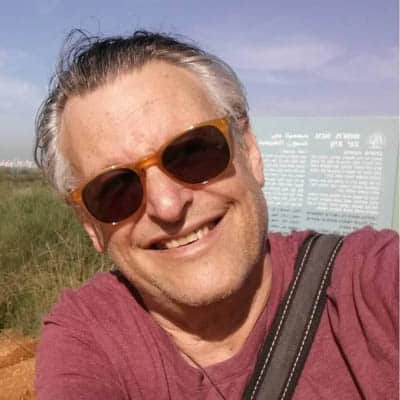 Giora Ullmann, Israel
I think it's an opportunity to tell Anuj that we had a wonderful time. Everything was organized from the beginning to the end. I feel that we had nothing to do but only to experience what all the experiences we had. Nothing to take care of. Everything was completely organized and the hotels were wonderful. I didn't see such an organization.The cars came on time and they were comfortable. The guides were wonderful and Bhuvan is not a guide, he is something above guides. He was really wonderful. And in Jaipur we had wonderful guides and I want to thank you very much Anuj for all you have done for us and how you took care of us and how you called us everyday to see if we are okay. It is not to be taken for granted, really. Thank you very much Anuj.
---
Orly B, Belgium
Dear Anuj and your company Wild Voyager… We want to thank you very much for the great trip you organized for us in Sikkim and in Darjeeling. Everything was professional to the last detail. We could attach you and get connected with you during the trip whenever we wanted and we got all the answers. The guides were professional. Bhuvan was great. We really recommend everybody who wants to take your services. Thank You so much, we are really really grateful.
---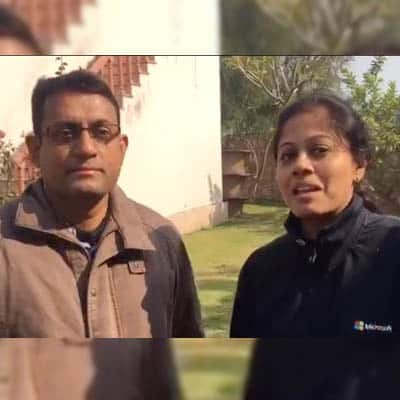 Deepa & Praveen Kumar, Bangalore, India
Hi, I am Deepa and this is my husband Praveen and we got a lovely chance to stay at Shergarh, thanks to Anuj Mukherjee, who organized the entire trip. It was like a school reunion for them and we never expected that we would have a wonderful two-day trip. His hospitality, the way he organized everything, the food, the rooms, everything is superb. I think I would recommend this to everyone who ever is interested, you should go for it. Anuj is a great organizer and he exactly knew where to take us, when would be the right time that we can spot Tigers and we were lucky and in these two days we got to see Tigers twice, up front close and I think it's a memory that I am always going to carry through out my life. All the best to Anuj and hope he has many more successful missions like this and I wish him all the best in his future endevours. I kind of agree with her, right? Had a wonderful two-and-a-half-day trip. Didn't expect such a wonderful location, the resort and even the sightings, but lucky and thanks a lot to Anuj, we had wonderful sightings and the room and resort everything was beyond our expectations. All the best to you Anuj and also to the Wild Voyager team, thanks a ton. This goes out to you guys. Thanks.
---
Karyna and Bob Ziegenfuss, U.S.A
Happy New Year
We had a great time and you guys did a great job and I hope to see you guys soon. Thanks to Wild Voyager for planning a great trip and Happy New Year to everybody.
---
Christopher and Angela, U.S.A
We appreciate the opportunity to travel with you all and it was very great to be here in Sri Lanka. Had a great two weeks and travel is all we did.
Happy New Year
---
Ankul Shetty, Engineer, Mercedes Benz
Hi Guys, good morning from Gir national park; my name is Ankul. Last three days with the Wild Voyager has been amazing. We spotted black bucks and then Indian wolf indian jackal and Indian fox that is amazing. We also saw a pride of six lions today. The experience, the stay, the accommodation and the guides are of top notch. I will continue to do more trips with Wild Voyager... it's been a great experience. Thank you
---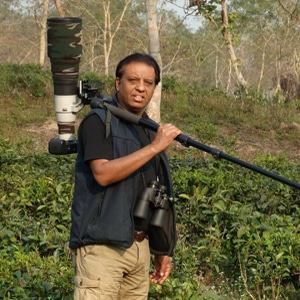 Dr. Sandeep Kaushal, Eye Surgeon, Jodhpur medical college
Excellent management with reasonable cost safaris . Looking forward for more as time permits
---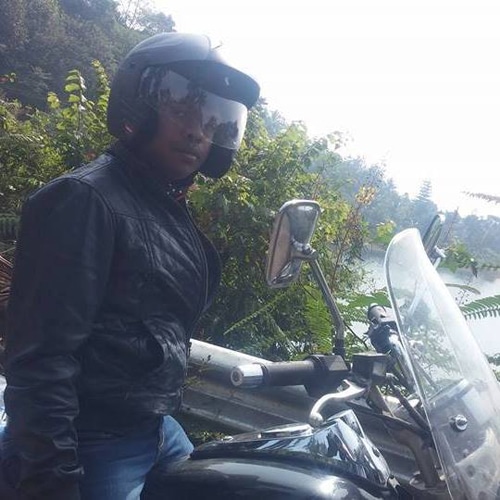 Rajendra Masanta, Senior Associate, JP Morgan Chase & Co.
It was my first visit to Kenya. Loved the places. Loved the way it was arranged. Came back with happy memories.
---
Sougata Ganguly, Director of Sales, Vishay Components India
I had travelled with Alankar to Tal Chhappar for a birding trip in November 2015. The entire logistics was seamlessly managed, from stay to our vehicles. There were immense learning opportunities on the field and we spotted over 40 species of birds including many birds of prey for which Tal Chhappar is famous. I wish Alankar the best in his future endeavours.
---
Sarthak Singhal, Engineer, Adobe
The Jim Corbett National Park has recently opened after monsoon season of 2016. We were excited about staying within Forest Guest houses of Dhikala and Bijrani zones. The trip was not disappointing at all with lush green forests, good guides to ensure that the vehicle was well kept and ride was not very bumpy. The fauna was in full glory in the park. The tiger show on Sambhar road was a delightful experience. There was a slight hiccup in Dhikala Forest Rest house, but was sorted out soon. The stay in Malani Forest Rest house was a very soothing experience, sleeping along with jungle sounds. It was not the first visit for us to Jim Corbett National Park, and will not be the last one also.
---