Holiday Ideas
Exploring Kenya through a luxurious safari is a timeless way to immerse yourself in the country's distinctiveness and witness its amazing wildlife. Within your luxury Kenya tour packages, you'll have the opportunity to enjoy the beautiful scenery and an abundance of diverse flora and fauna.
From the iconic wildebeest migration seen in a luxury Masai Mara trip to the most popular beaches overlooking the Indian Ocean, luxury Kenya safari vacations should be on every traveller's bucket list and holiday itinerary.

Discovering Kenya through our luxury Kenya Safari tour packages and itineraries also provides a great opportunity to engage in cultural interactions with different tribes from various regions, offering enriching luxury cultural experiences.
This allows you to delve into their traditions and acquire new skills. Such exhilarating wildlife, cultural adventures, and activities included in a luxury Kenya safari elevate your typical holiday to another level.
Wild Voyager offers guests customized luxury Kenya safari itinerary, customised for any type of traveler. Our luxury Kenya safari includes not only game drives in the bush to spot wildlife but also beach options overlooking turquoise waters.
After immersing in the safari experience and witnessing the captivating wildlife and bush adventures, guests can embark on a whole new aquatic adventure in the waters of the Indian Ocean in Kenya.
Kenya tour packages centered on beach experiences, which are widely renowned, offer you the opportunity to incorporate activities like snorkeling and scuba diving.
Staying in lavish and luxury beachfront resorts, many of which boast their own private beaches, is an experience that you cannot miss. These are just some of the exciting elements you can seamlessly integrate into your safari itinerary.
Witnessing the wildebeests' migration and observing other wildlife grazing against the backdrop of picturesque mountains is an awe-inspiring sight, made possible only through luxury safari Kenya itinerary.
A standout feature of luxury Kenya safari itinerary is the abundant accommodation choices available. Your itinerary can encompass luxury lodges and cozy camps, all of which offer the finest Kenyan hospitality for a luxurious and comfortable stay. Lastly, the country's rich cultural diversity is a remarkable aspect of the journey. Guests have the opportunity to interact with locals as well as fellow travelers along the way during their luxury Kenya safari tours and itinerary.
DESTINATIONS TO INCLUDE IN LUXURY KENYA SAFARI ITINERARY & TOUR PACKAGES :-
The country offers endless wildlife destinations to choose from. All of which can be found in many of Kenya's tour packages. Kenya has three distinct holiday themes in your itinerary, with the most prominent being the luxury wildlife safari circuit, for which Kenya is globally famous. Additionally, Kenya boasts a vibrant beach circuit along its picturesque coast.
Kenya's abundance of mountains and hills provides great options for those who relish hiking and trekking. You can enjoy all of these within the realm of luxury Kenya safari itinerary.
Whichever option or combination of options you choose, be sure to savor the lip-smacking local cuisine and immerse yourself in the authentic cultures of the Masai and other local communities.
Indulging in a few experiential stay options is essential to consider any luxury Kenya safari experience complete. Kenya provides some of the most luxurious yet nature-friendly accommodations found worldwide, catering equally well to the midrange segment.
Many of these accommodations seamlessly embody the essence of a safari while attending to all your needs. This way, you can relish your luxury Kenya safari itinerary to the fullest while delighting in the vibrant wildlife of Kenya.
Feel free to reach out to our destination experts to craft the perfect Kenya safari trip made according to your tastes. Alternatively, you can explore our fixed-departure options listed above. Consider adding the below-mentioned wildlife destinations to enhance your luxury Kenya safari vacation or even create your very own bespoke itinerary.
WILDLIFE OPTIONS FOR YOUR LUXURY KENYA SAFARI ITINERARY & TOUR PACKAGES :-
There are a lot of wildlife safari destinations you can add to your itinerary:
Masai Mara National Reserve 
The Masai Mara National Reserve is an integral part of luxury Kenya safari itinerary. This wildlife reserve, known globally, distinguishes itself not only in Africa but also across the world. It celebrates its diverse wildlife species.
A Masai Mara safari features the amazing annual spectacle known as the great migration, a phenomenon exclusive to this corner of Kenya. Here, you can also indulge in luxury game drives.
Foremost among these is Masai Mara, arguably one of the most famous national parks worldwide. It is even featured in multiple wildlife documentaries like the BBC Big Cats Diary.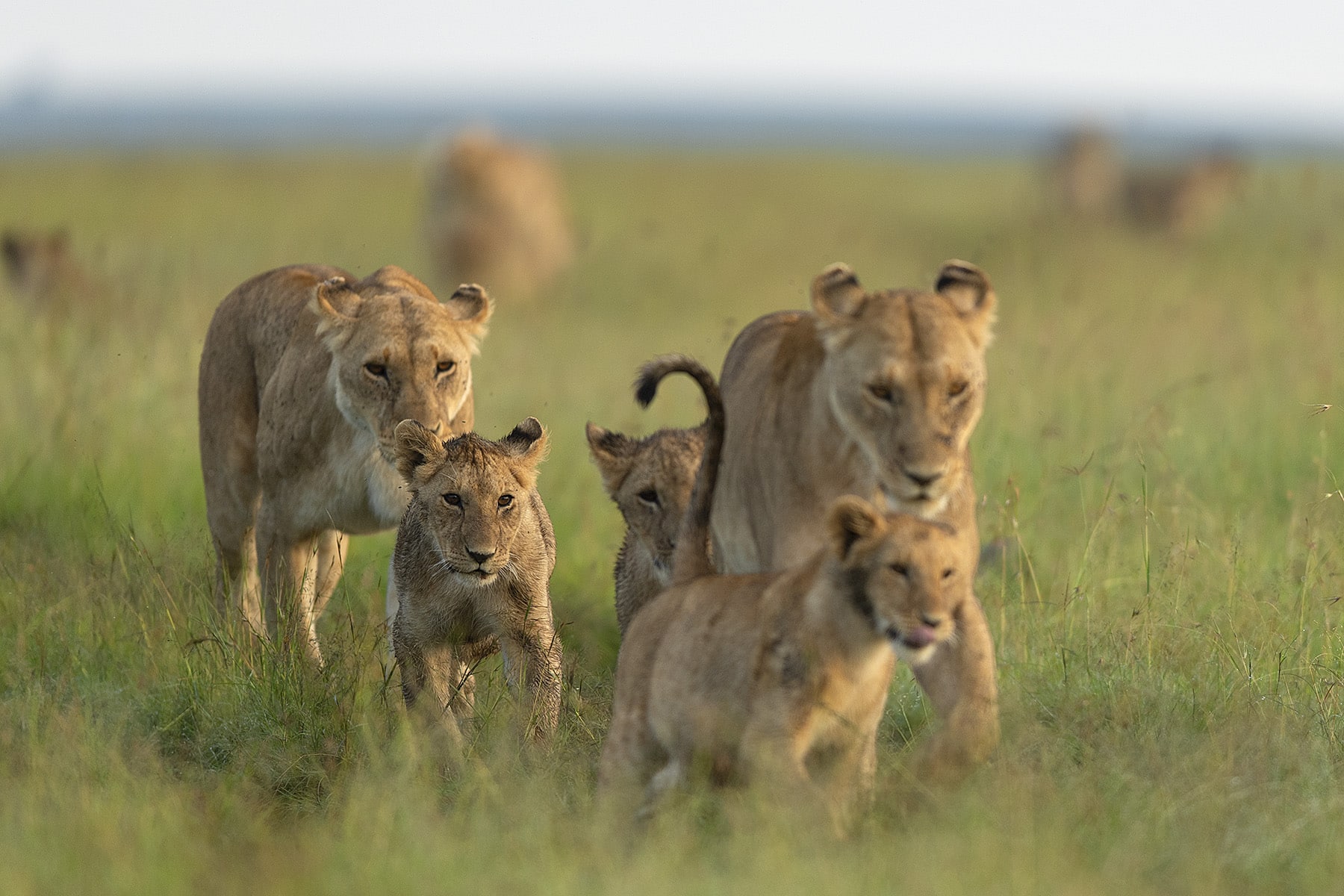 Masai Mara, located in Kenya, serves as the centerpiece for the grand annual migration. This extraordinary journey witnesses over 2 million Wildebeests and Zebras, often hailed as the 8th wonder of the world. This spectacle should be an essential inclusion in your itinerary.
The sheer abundance of big cats, birds, and other wildlife in the Mara never fails to astonish first-time visitors, and it continues to captivate seasoned safari-goers. In Masai Mara, you can encounter the entire African safari Big 5, with over 470 bird species also recorded.
Notable mammals include Lions, Leopards, Cheetahs, Rhinos, Giraffes, Zebras, Elephants, Hippopotamuses, Impalas, Thomson Gazelles, Elands, Waterbucks, Warthogs, and of course, Wildebeests. All this diverse wildlife can be witnessed during a luxury safari around the reserve.
The reserve also boasts a selection of top-notch luxury properties to choose from. Adding the Mara to your itinerary elevates your holiday to another level.

Lake Nakuru National Park 
This 45 square km lake, one of the Rift Valley soda lakes, offers a unique experience that should feature in your holiday itinerary.
Encircling the lake is a picturesque forest known for its wildlife. Especially the Black Rhino and White Rhino population, the Rothschild Giraffe (distinct from the Masai Giraffe found in Masai Mara), and a multitude of bird species, many not found in Masai Mara. Previously, it was a prime habitat for thousands of flamingos.
The park is characterized by grasslands and woodlands. Though flamingos are still present, their numbers are not as abundant. Nevertheless, the colorful birdlife remains one of the highlights of Lake Nakuru's itinerary.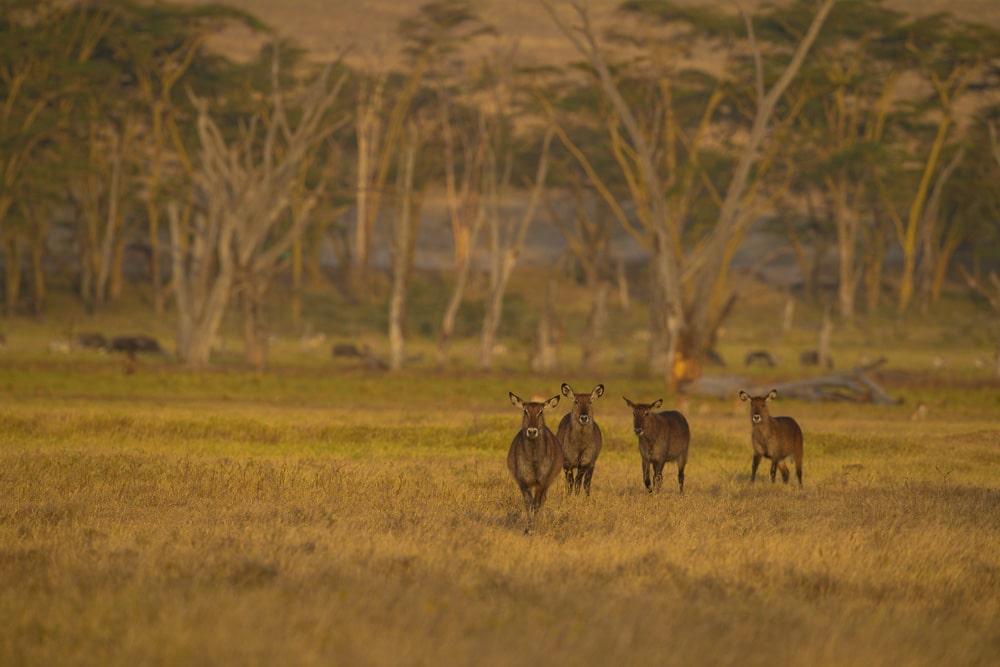 Among the various wildlife species, Nakuru also boasts a healthy Lion population, often spotted.
A brief luxury safari through the park unveils the splendid wildlife within. Witnessing millions of pink flamingos congregating around the lake is an iconic sight during a Kenya vacation.
This is where you can embark on a boating safari to observe the diverse wildlife that frequents the lake, along with various water birds of Nakuru. Lake Nakuru is a superb addition to your Kenyan holiday itinerary.
Amboseli National Park
Following a luxurious safari in Masai Mara, the second most popular wildlife national park is Amboseli in Kenya.
It is a staple in many Kenyan itineraries. The park is synonymous with its large elephant herds and the dramatic views of Mount Kilimanjaro, the highest peak on the African continent.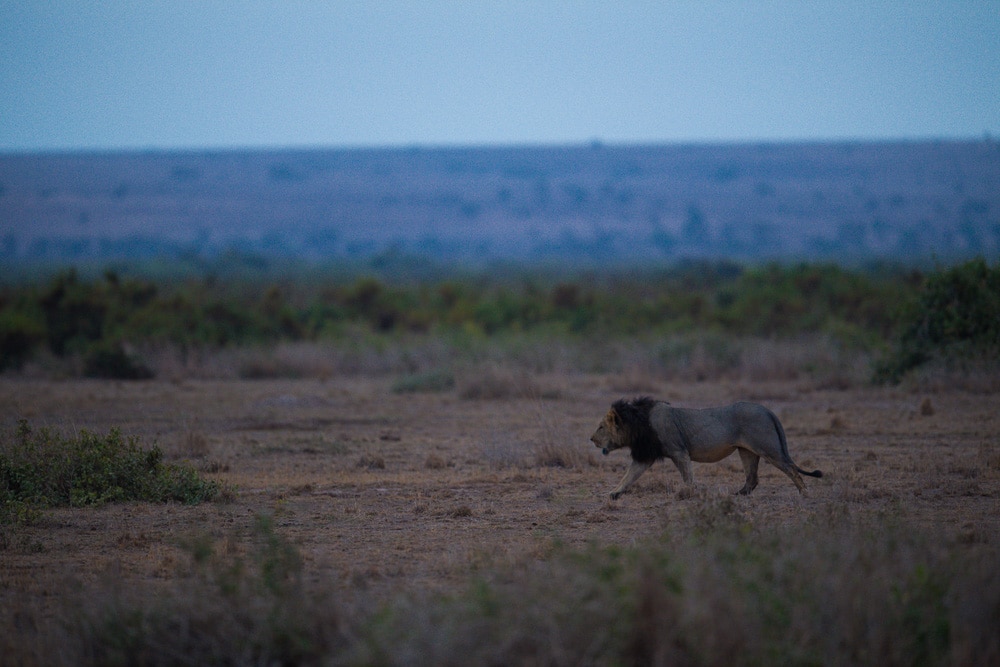 Alongside elephants, one can spot numerous plains animals, as well as predators like cheetahs and lions.
Panoramic views, incredible sunrises and sunsets, exclusive safari activities, and excellent wildlife viewing are just some of the offerings of Amboseli.
Africa's tallest peak lies in Tanzania just across the border. To fully savor the best of wildlife, Amboseli is a must-visit during your luxury Kenya safari itineraries.
Laikipia Plateau 
Stretching to Lake Baringo, the Laikipia Plateau covers a wide area. It is one of the lesser-known wildlife areas, perfect for a calm yet luxurious Kenya safari. If you seek to avoid large crowds of tourists, consider adding Laikipia to your trip itineraries.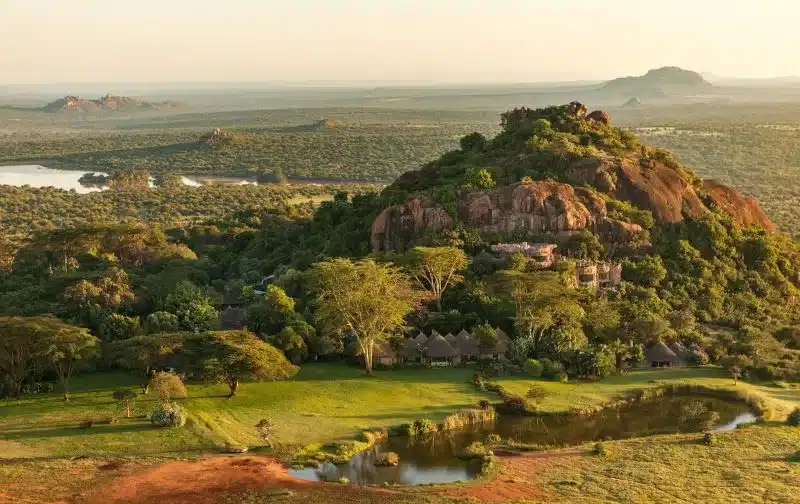 The vast plateau is further divided into ranches or wildlife conservancies, housing several endangered species. Among its wildlife population are rare black rhinos and wild dogs, often seen sprawled across the plateau.
Lake Naivasha 
Lake Naivasha is a freshwater lake, a two-hour drive from Nairobi, the capital city of Kenya. It is famous for its Pelican population, a contingent of Flamingos, and the African Fish Eagle.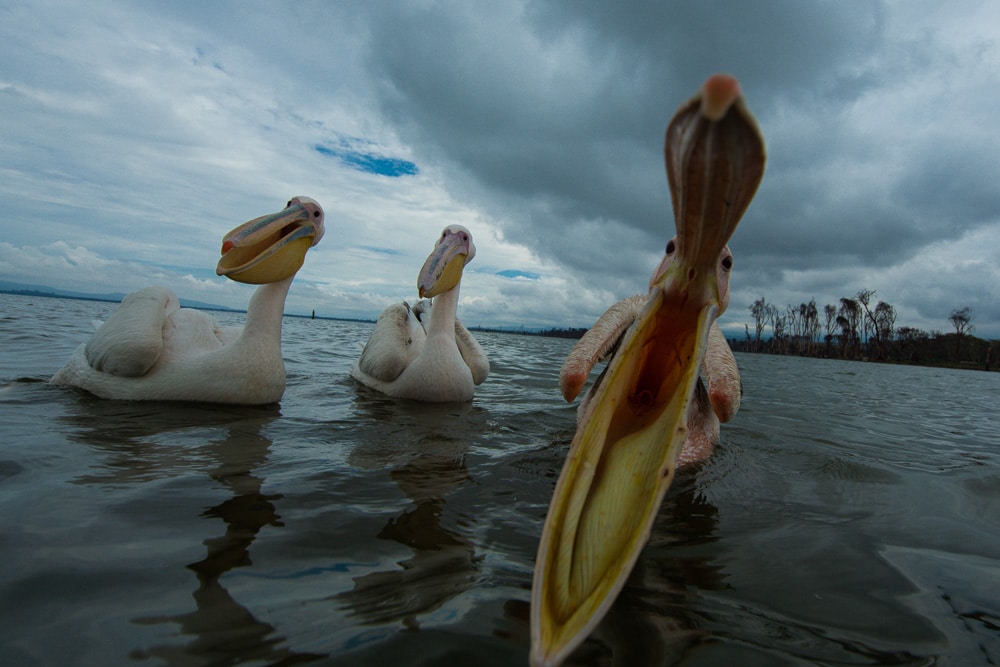 The primary means of enjoying the wildlife is through a luxury boating safari on the lake. Also commonly sighted are Hippos floating in the water during the boating safari. This freshwater lake is a fantastic addition to safari itineraries.
Ol Pejeta 
Ol Pejeta is a private wildlife conservancy (in contrast to the national parks listed above) in Kenya that is home to a robust black rhino population. It serves as a sanctuary for the last two remaining northern white rhinos on the planet.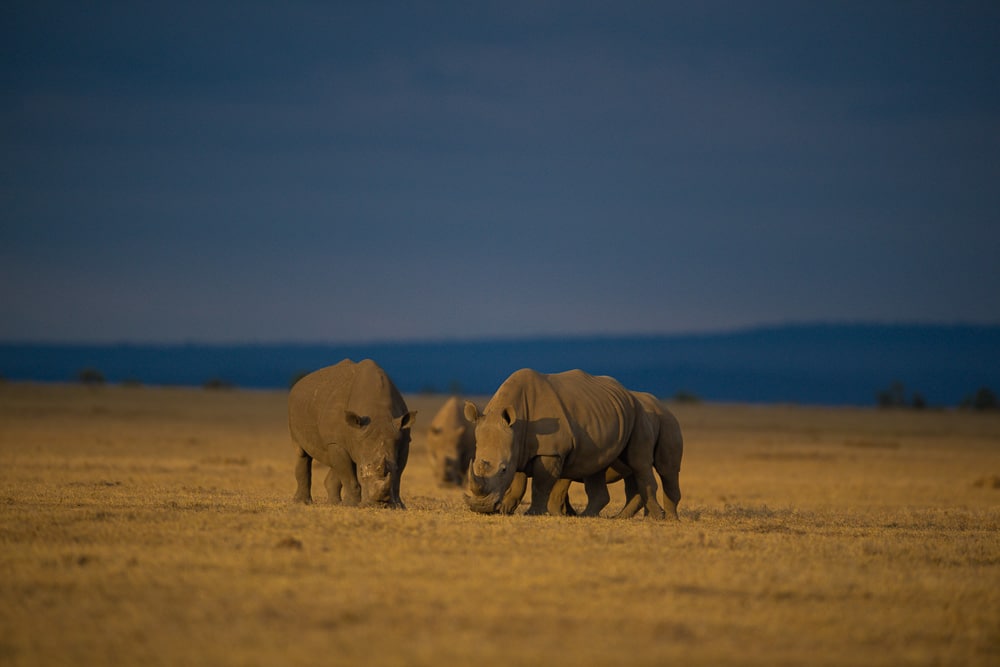 The conservancy also hosts other unique wildlife species. It is unique because one crosses the equator while driving to Ol Pejeta from Nairobi. Ol Pejeta lies just north of the equator, while Nairobi is located to the south.
Ol Pejeta spans 400 square kilometers and is located in the Laikipia region. Other wildlife species observed during a luxury Kenya safari in Ol Pejeta include lions, giraffes, and elephants. You should consider including Ol Pejeta in your itineraries to gain a deeper understanding of wildlife conservation.
Samburu National Park
The Samburu Reserve is a luxury wildlife destination, commonly featured in many Kenya safari itineraries. Although less known within Kenya, this wildlife park offers exhilarating game drives as it is home to various wildlife species.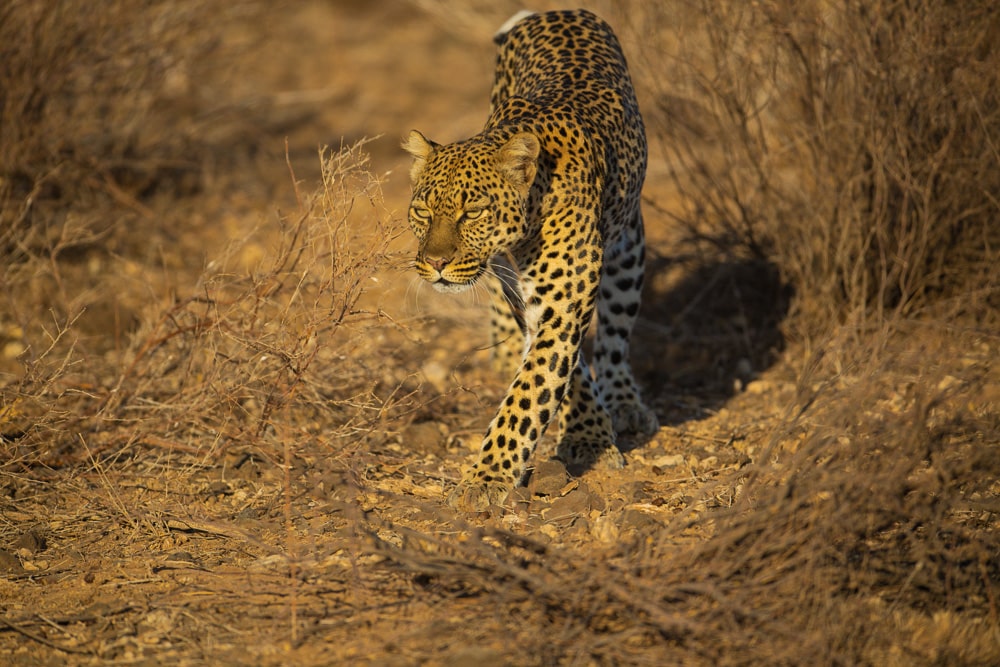 It boasts pristine wilderness and is bordered by the Ewaso Ng'iro River. Samburu is famous for its frequent leopard sightings, often rivalling or even surpassing Masai Mara. Its forest landscape is exceptionally unique compared to most other wildlife parks in Kenya.
It is also celebrated for its Grevy's zebra population, a distinct species from what is observed in Masai Mara and most other parks in Kenya. This is another park to include in your itineraries for more game viewing and fewer crowds.
Mount Longonot 
A stratovolcano, Mount Longonot lies near the Great Rift Valley. The crater rim of the mountain offers remarkable views of the valley and Lake Naivasha. The mountain is famous for treks and hikes, activities that are often included in luxury Kenya Safari itineraries.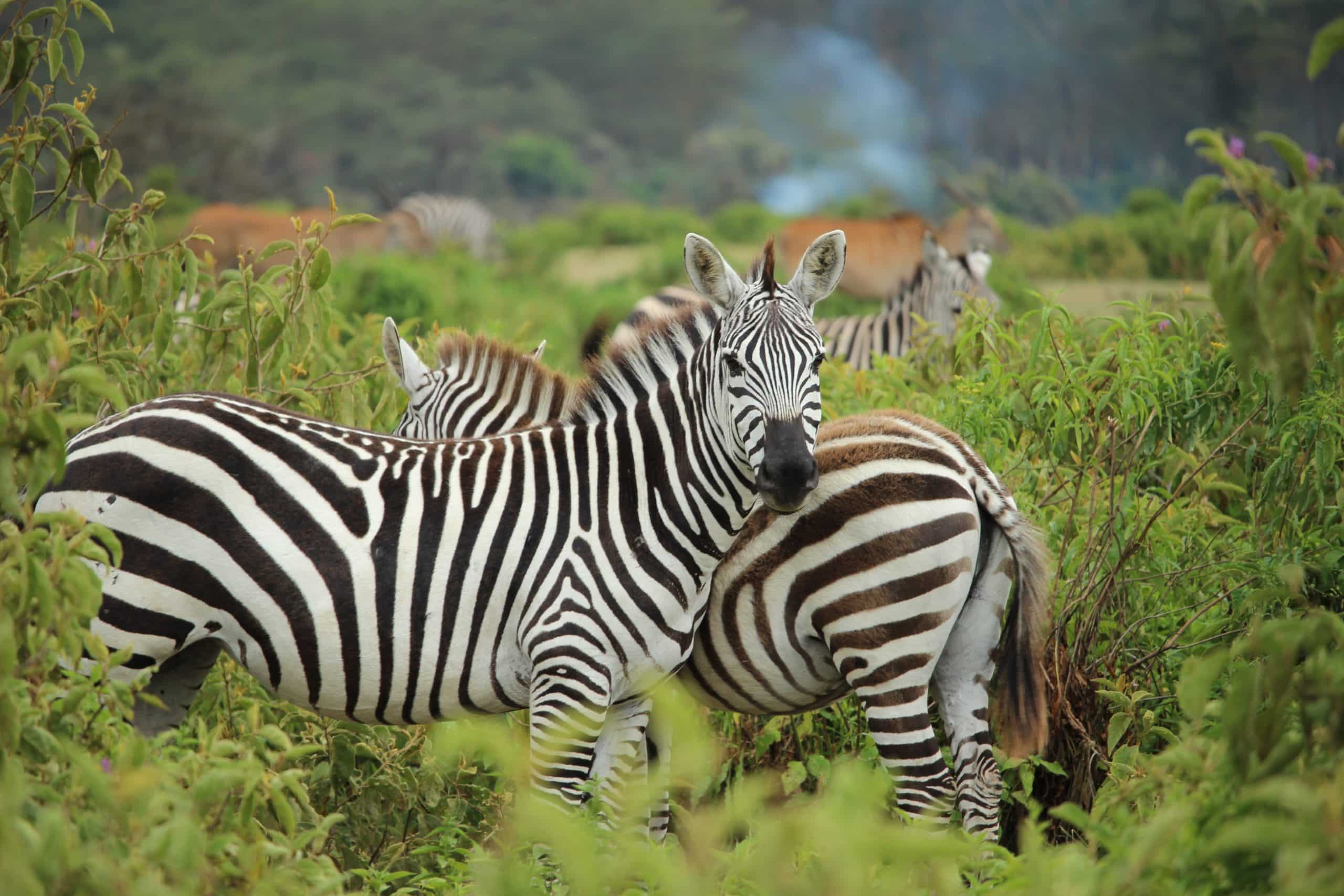 Mount Longonot, is home to various wildlife species such as lions, leopards, buffalos, elands, giraffes, and more, which visitors can spot.
BEACH OPTIONS :-
Luxury Kenya safari itineraries include more than just one national park and wildlife encounters. They also offer the option to include beautiful beaches for a well-rounded experience. These coastlines boast exquisite beachfront resorts and villas, creating an idyllic setting for a tropical vacation. Furthermore, Kenya's marine life rivals the vibrancy of its wildlife. Some of the world's most breathtaking beaches can be found here:
Watamu: In Kenya, Watamu stands out as a beach destination included in luxury Kenya safari itineraries. With its picturesque coastline framed by expansive lagoons and bays, it offers a serene escape. The crystalline waters teem with a diverse array of marine species. Watamu Marine National Park, home to over 600 fish species, is a particularly unique attraction in this area.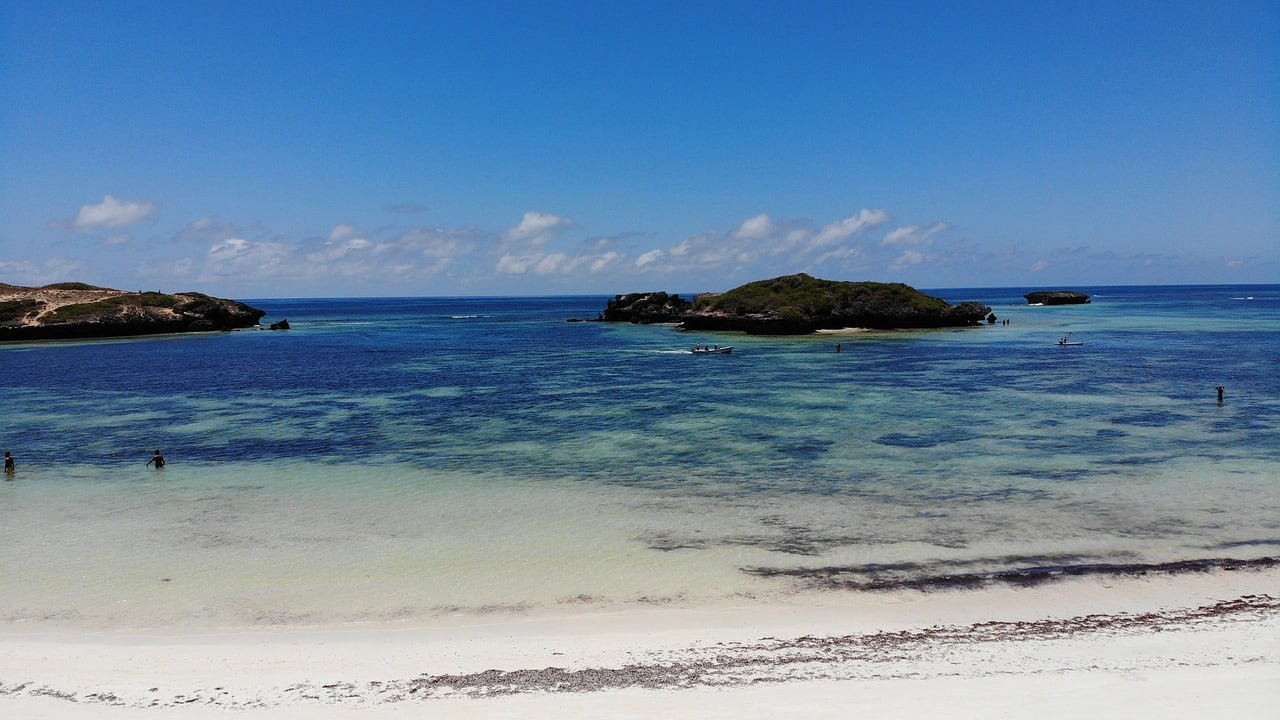 Diani Beach: Nestled along the south coast of Kenya, Diani Beach is a luxurious haven offering exciting activities like skydiving, deep-sea fishing, and windsurfing. Nearby attractions like Kisite Mpunguti Marine Park, known for its wildlife-rich reefs, as well as the Kongo Mosque and the Kaya Kinodo Forest, complement the beach. A visit to Diani Beach is a must in your Kenyan itinerary.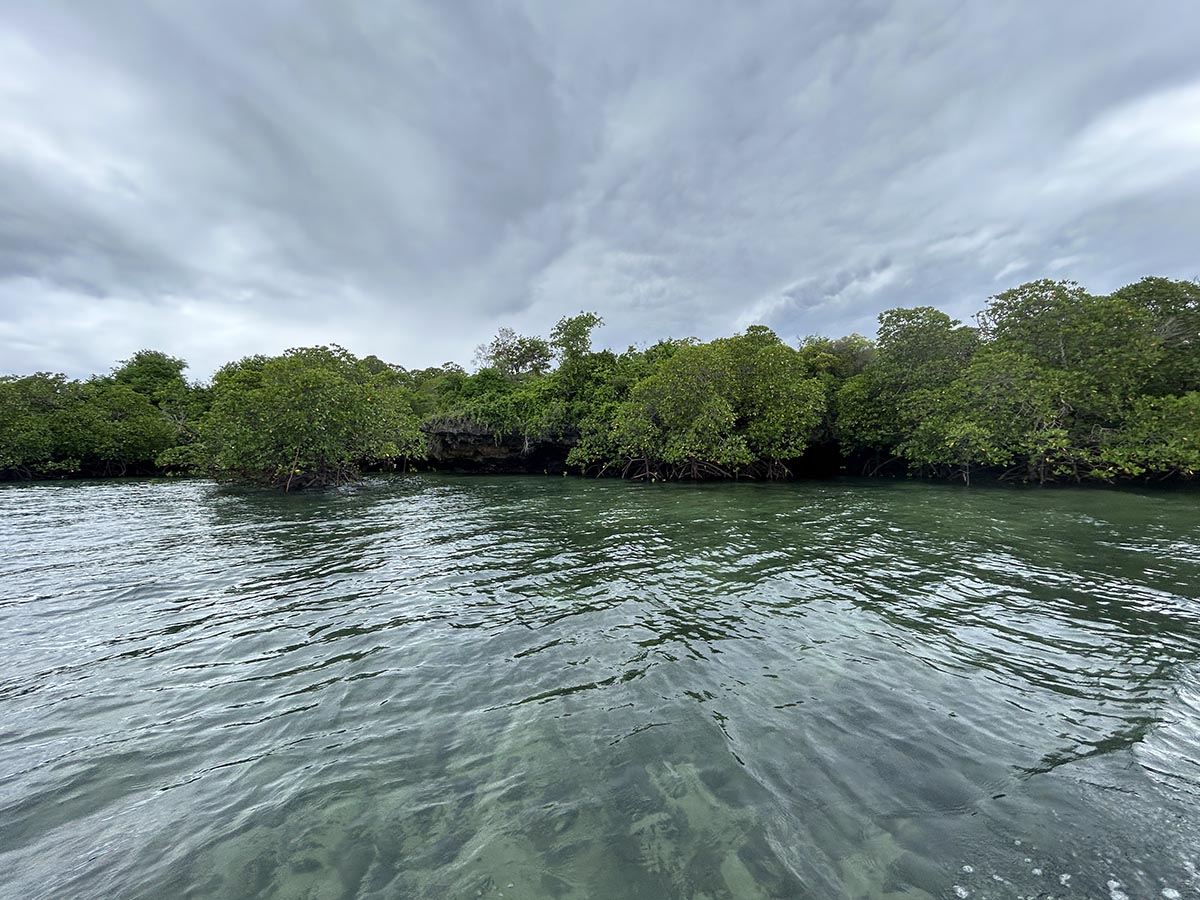 Kilifi Beach: Tucked away on the southern shores of Kilifi Creek, Kilifi Beach provides a calm respite from wildlife safaris. Here, visitors can bask in the peaceful ambiance beneath the shade of palm and baobab trees. After engaging in water-based activities, guests can unwind with a leisurely ride on the dhow boats while taking in the breathtaking sunsets. Including Kilifi Beach in your itinerary ensures a serene yet luxurious Kenya vacation.

HIKE & TREK OPTIONS
Mount Kenya
Often deemed the most technically demanding climb in all of Africa, overtaking even Mount Kilimanjaro, Mount Kenya offers many rewards, not least among them some of the most unspoiled and amazing scenery you'll encounter along the way.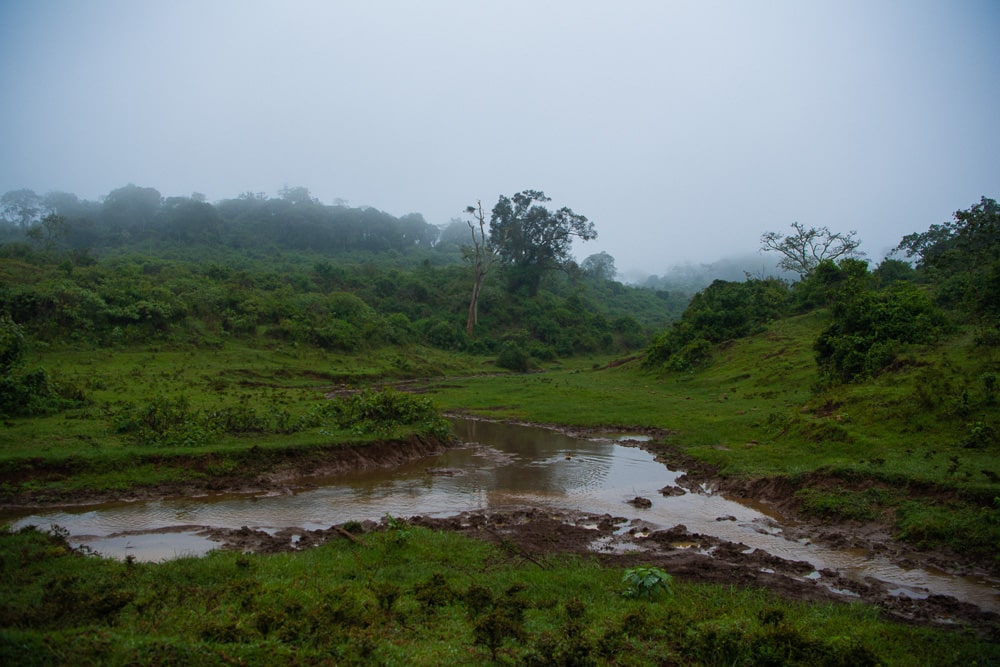 Nestled at the base of the mountain lies Mount Kenya National Park, a haven for a diverse wildlife population. Within your luxury Kenya safari tours and itineraries, you can incorporate hikes, climbs, and treks, adding an element of adventure and adrenaline to your experience.
Hells Gate National Park
Known as one of the premier rock-climbing safari destinations, This National Park is a customary inclusion in Kenya itineraries. It's also a unique spot where you can embark on cycling adventures alongside a variety of wildlife, including Giraffes and Zebras.
The park offers stunning cliffs, rocky formations, carved gorges, volcanoes, and geothermal vents, making it a must-visit in Africa for your Kenyan trips.
NOTE ON ACCOMMODATION 
All the above safari, wildlife, and beach tourist destinations in Kenya boast an amazing range of luxury accommodations, suiting all budgets, which enhance your trip itineraries further.
What stays in the memories of our guests is staying at one of the unique and experiential properties.
Some provide creature comforts along with a true taste of nature; in a few, you might even hear lions and other wildlife from your bed. One can even observe wildlife right from their accommodation.
You can stay in luxury properties during your Kenya tour packages and itineraries to enjoy sophisticated vacations in the wilderness. A good accommodation in your itineraries ensures you enjoy a memorable vacation. One of the unique accommodations we recommend is Olgatuni Camp. It is built in a rich wildlife viewing area.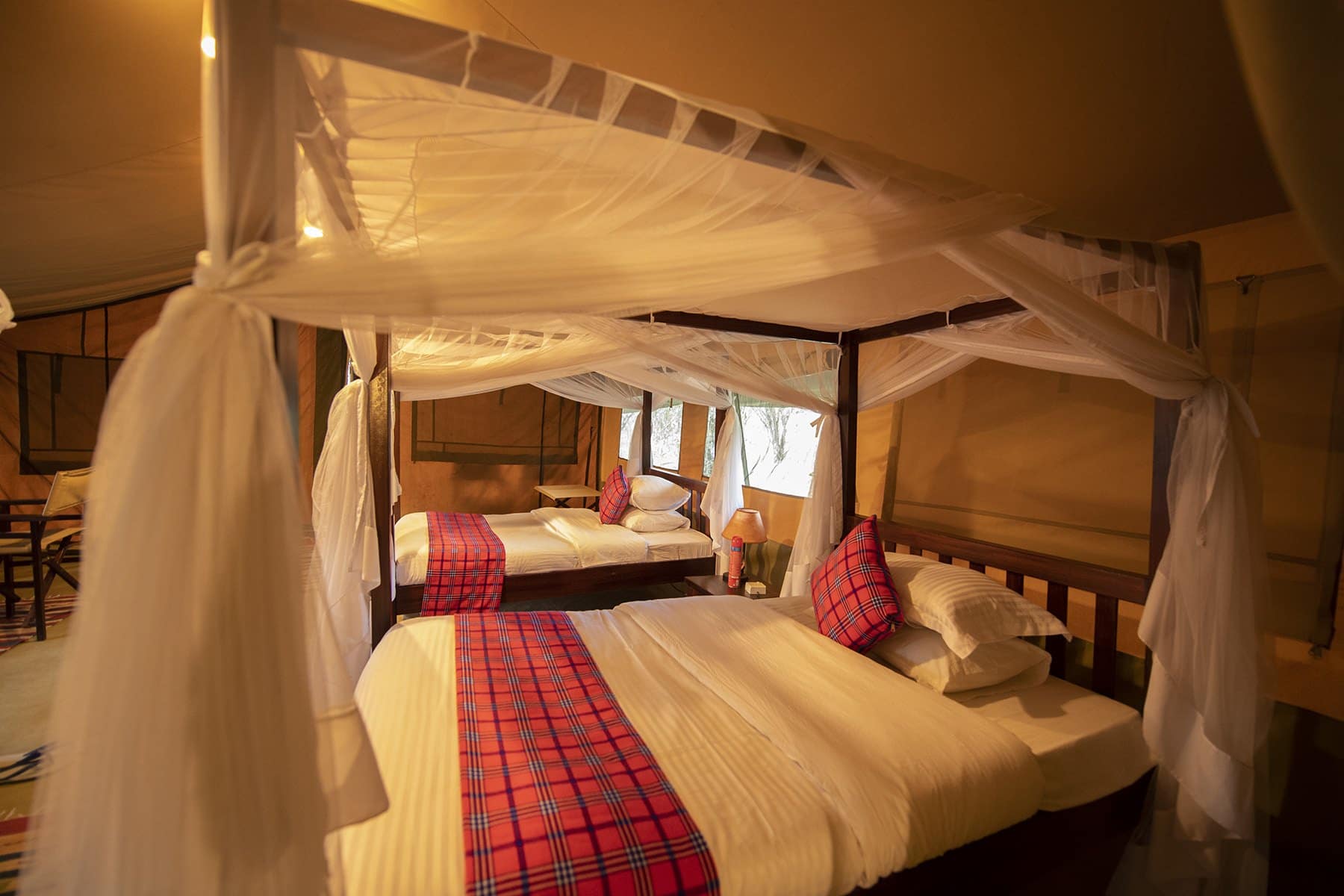 Consult our destination experts to create your luxury Kenya safari itineraries. They will recommend the right one for you depending on your preferred safari activities, tastes, budget, and even the kind of wildlife you'd like to see.
The luxury safari tents, camps, and lodges found in the country are unique in their location and hospitality. While some are modern, others remain rustic to match the local culture of Kenya. There are various properties available for every type of taste and cost, depending on itineraries.
A luxury Kenya safari is one of the most rewarding ways to experience Kenya and its wildlife. With endless luxury Kenya safari itineraries, destinations, and activities awaiting, Kenya tour packages are a must. We craft carefully considered Kenya safari itineraries that suit every preference and budget.
When you consult our destination experts for designing your luxury Kenya safari itineraries, they will recommend the right one for you depending on your preferred safari activities, tastes, budget and even the kind of wildlife you'd like to see. 
The luxury safari tents, camps, and lodges found in the country are unique in their location and hospitality. While some are modern, others remain rustic to match the local culture of Kenya. There are various properties available for every type of taste and cost, depending on itineraries.
A luxury Kenya safari is one of the most rewarding ways to experience Kenya and its wildlife. With endless luxury safari itineraries, destinations and activities awaiting, Kenya vacations are a must. We craft carefully considered Kenya safari itineraries that  suit every preference and budget.