Details
History:
The Ol Pejeta Conservancy has had a rollercoaster history. Previous owners of Ol Pejeta include an affluent British settler Lord Delamere, Roussel who was the father of an influential tycoon, and even an arms dealer by the name of Adnan Khashoggi. What started as a meagre cattle ranch has developed into an enviable private fenced Conservancy, housing some of the biggest predators of Kenya and African wildlife.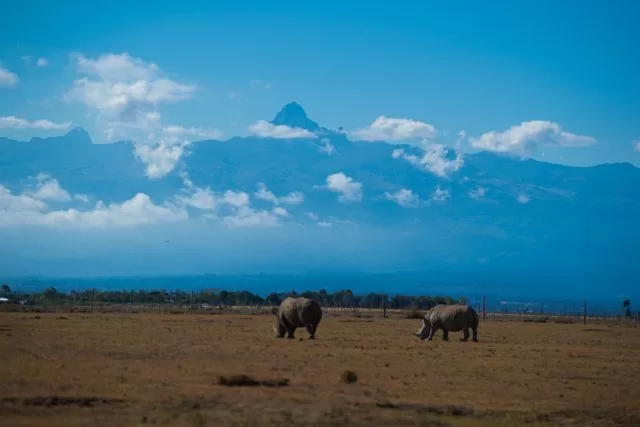 Wildlife, flora and fauna:
So much has been said about Ol Pejeta and its wildlife. The fact that it is fenced and protected is the biggest reason why predators like the elusive leopard or the mighty lion, thrive inside the Conservancy. Apart from the Big Five, this ranch-turned Conservancy is home to oryx, giraffes, monkeys, baboons, hippos, impalas, gazelles, jackals, hyenas, hartebeests, bat-eared fox etc. The vast stretches of Savannah Grasslands are perfect for grazing. The Conservancy houses the last two Northern White Rhino- Najin and Fatu; they were saved through the combined efforts of a team of vets, local officials, Conservancy administrators as well as extensive wildlife research. The Conservancy also houses the Barrakka- everybody's favourite blind rhino! You'll also find reticulated giraffes and Grevy zebras in particular on your horseback safari.
Sweetwater Chimpanzee Sanctuary- Often chimpanzees have torn away from their families and are subjected to illegal trade or constricted spaces. The Ol Pejeta Conservancy team rescued many such chimpanzees and provided them a haven here in Ol Pejeta itself. They also raise awareness about the issue at hand.
Lion Tracking- You can now track the lion population in the Conservancy! This is a golden opportunity you might not find anywhere else. Your counting is submitted to the relevant authorities and you're driven around safe within a protected vehicle.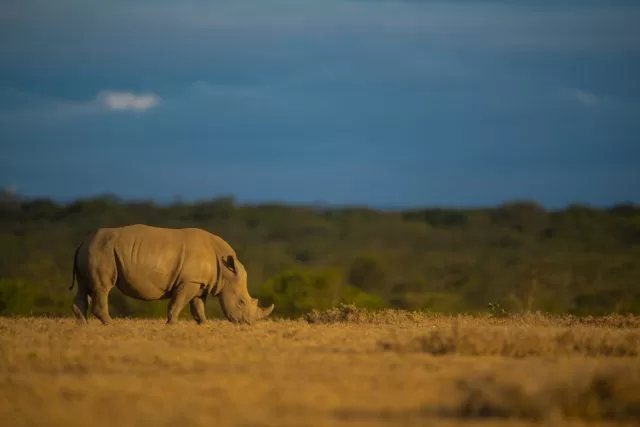 Things to do:
Ol Pejeta offers numerous occasions wherein you can go on exciting game-drives. You can also choose to go on a horseback riding safari, in true Kenyan style, and explore the wilderness in style, catch glimpses of the predators and spot the different species of birds. Click photographs of the wildlife as well as the landscapes. Get to know about the culture that has sustained Ol Pejeta for so long and forms the roots of its existence. Go shopping for souvenirs and collectables that'll always remind you of your trip to Ol Pejeta Conservancy. Go on walks, night-safaris and just have fun!
Key Places to see:
The key places to see include exploring the vast wilderness, taking in the full experience of the wildlife in the Conservancy, visiting the Chimpanzee Sanctuary, observing the last Northern White Rhinos, and engaging in an exchange of crucial information with the Morani Information Centre. You should also visit Nanyuki, a town in central Kenya. You'd be surprised to know that the Equator runs through Nanyuki!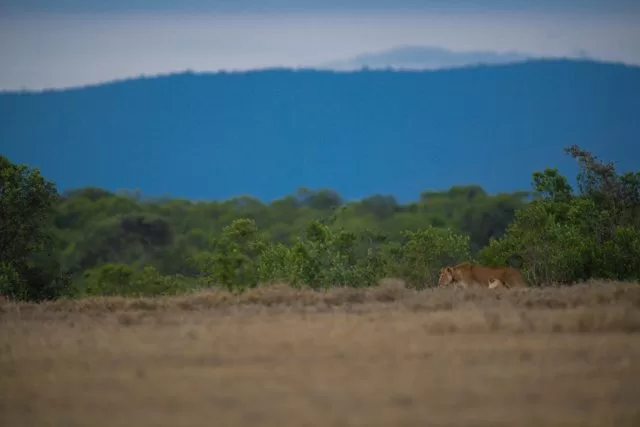 Where to stay:
Your accommodation options are the Sweetwaters Serena Camp and Ol Pejeta Bushcamp. The Sweetwaters Serena Camp gives you a beautiful view of the Conservancy and has a private water hole as well as a night viewing bar. Extensive grounds, swimming pool and day and night safaris make for a memorable experience at Sweetwaters Serena Camp. Located at the shore of Ewaso Nyiro River, Ol Pejeta Bushcamp is best known for its hospitality and premium safaris. Enjoy the most renowned safari experience right here with Ol Pejeta Bushcamp.