Details
Arusha National Park is an amalgamation of varied landscapes, like the open savannahs, acacia scrublands, rainforests and alpine ranges. Arusha also provides the beautiful backdrop of Mount Meru. The sightings and wildlife make for the perfect vacation for any nature enthusiast. Mount Meru has always been a tourist-favourite. It attracts a lot of hikers every year. This active volcano harbours antelopes, elephants, giraffes, etc, along with a wide variety of birds. Mount Meru allows lots of hiking, nature walks and guided nature treks. People often use the Mount Meru hiking experience as practice for Mount Kilimanjaro. The view at the top is, needless to say, incredible. You'll have loads of fun trying to explore the landscape as well as the wildlife here.
Ngurdoto Crater is shaped in the form of a basin and has a distinct ecosystem. This caldera of an extinct volcano, present in Arusha, hosts buffalos, warthogs, herons, monkeys, baboons, goose, antelopes, leopards, etc. You can take guided nature treks around the rim of the crater and spot these animals and birds. The diverse wildlife and the unique sightings offer a memorable experience. Apart from Arusha being a gateway to Kilimanjaro, consisting of Ngurdoto Crater, or being a gateway to Serengeti, it also consists of Lake Longil- it's only freshwater lake. It is a watering hole for herbivores who come here to rest and graze. The wildlife depends on watering holes such as these for a balanced ecosystem that offers respite.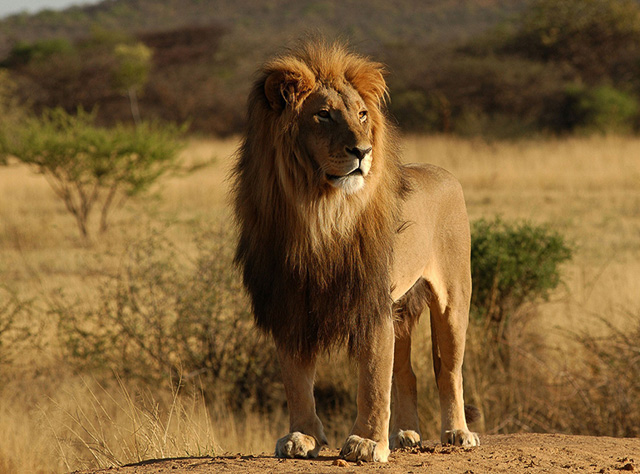 Momella Lakes is a combination of seven lakes in total. While canoeing on one of the constituent Momella Lakes, you're bound to catch a glimpse of dik-diks, zebras, waterbucks and giraffes. Apart from the wildlife, the scenic beauty is a major source of tourist attraction. Tululusia Hill is densely forested, with canopies in the sky, and it offers the perfect vantage point. You can go on a guided hike to the top of the hill and take in the view of Mount Meru and Mount Kilimanjaro. The best part is that you'll be able to see the majority of Arusha from up above the hill. It goes without saying that the view will be exquisite.
Irrespective of how humble the name sounds, the fig-tree arch is literally a massive arch created by a fig tree. It is so huge and accommodating, that even a car could pass through it without destroying anything.
Key Places to see:
You can visit the fig-tree arch and walk through it, go to the top of Tululusia Hill and look down to take in a different view of Arusha, go to the top of Mount Meru and get a clear view of Mount Kilimanjaro, visit the Crater, etc. Arusha also acts as a gateway to Kilimanjaro as well as a gateway to Serengeti; it'd be a great experience to visit these two tourist sites.
Things to Do:
Any African vacation is incomplete without game drives, safaris, nature walks, hikes, guided nature treks, etc. These will help you explore the wildlife in Arusha National Park, such as- zebras, colobus monkeys, hippos, buffalos, giraffes, wildebeests, elephants etc. You can also observe the birds in Arusha, such as- flamingoes, Augur buzzard, Verreaux's eagle, pelicans, ducks, silvery-cheeked hornbill, herons, etc. You can also go on a cultural exploration tour or take a nice shopping trip around Arusha.
Where to Stay:
Accommodation suggestions include the Gran Melia Arusha and Arusha Planet Lodge. GranMelia Arusha isn't just luxurious, it's also elite. Spend your leisure time at the gateway spot for the best Tanzanian safaris. Arusha Planet Lodge is a paradise in the heart of Arusha. Nestled in the Arusha wilderness, it is the perfect place to spend your vacation.