Details
As previously mentioned, Munsyari is a location famous for its many treks, ranging from beginner to expert difficulty levels. Popular tourist destinations nearby like Madkote, Baneanani, and Panchachuli peaks can easily be accessed via the many jeep safaris available here. Out of the three, Panchachuli stands to be the most popular destination with the highest peak having an altitude of over 6900 meters, making up for the watershed between the Darmaganga and Gori valleys. As the name suggests, it is a group of five hills which are said to overlook the heavenly 'Land of gods'. Some of the other famous spots to visit include Nanda Devi Temple, Balanti Potato Farm, Darkot village, Betulidhar, Kalamuni Kund, Thamri Kund, and Madeshwari Kund.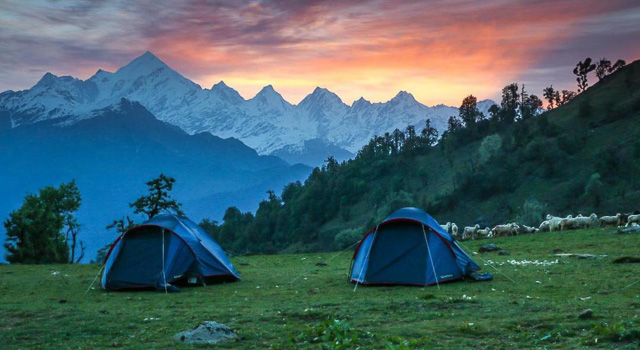 There are three major glaciers for which Munsiyari acts as a base camp- Milam, Ralam and Namik. The latter is surrounded by other giant peaks like Nanda Devi, Nand Kot, and Trishul, and itself stands at a height of 3600m. Namik is where the Ram Ganga River originates from and is around forty km from the hill station.
Munsiyari's high altitude also makes it an amazing place to bird watch, it's height and proximity to the Himalayas making it an ideal home for birds like Koklass Pheasants, Laughing Thrushes, Finches, Ancestors, Cheer Pheasants, Monals and more. Home to more than 300 species of birds, Munsiyari has been recognized as a Bird Rich Area by Birdlife International. Munsiyari showcases the picturesque and charming Himalayas with its beautiful mountains and rich birdlife, regular sightings include birds like Monals, Koklass Pheasants, Finches, Golden bush robin, Cheer Pheasants, Speckled Wood Pigeons and a lot more.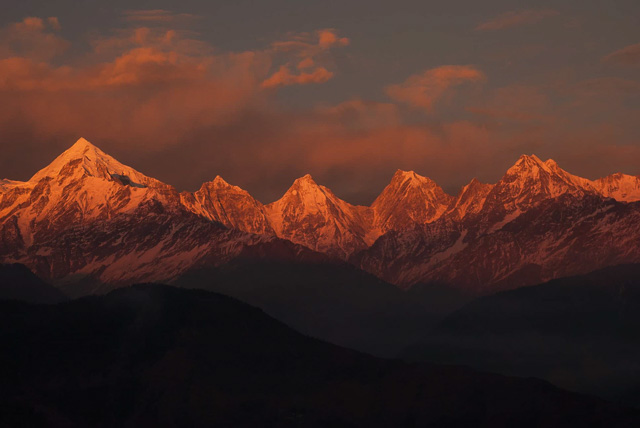 Key birding regions:
Almora to Munsiyari road: This trip has several birding points along the way which form homes to birds such as the Thrushes at Chaukori or the Crested Kingfisher and Brown Dipper at Kainchi Dham. It also includes a sightseeing stop to enjoy the serenity of the Birthi falls.
Betuli Dhar Forest: Famous for Bird life like Tits, Laughing thrushes, Woodpeckers, Warblers, and Wood Pigeons, the Betuli Dhar Forest is located at an altitude of approximately 2600 m. It is also primarily visited to spot the Monal, Finches, Koklaas, and Cheer Pheasants.
Sarmoli village: It is a popular place to spot the Himalayan pheasant and the laughing thrushes, along with several other species of birds.
Kalamuni top: Due to its high altitude, Kalamuni top is a great place to view the Finches, Redstarts, Monals, Accentors, Buntings, and Yuhinas.