Details
Colombo has been involved in trading for the past 2000 years. It is because of its strategic position along the East-West trade routes and its large harbors. In 1815, it was made the capital of Sri Lanka by the British Empire. It is the financial center of the island.
Colombo has a perfect blend of several types of cultures. The celebration of Buddha's birthday is the most popular festival here. During this festival, the whole city is decorated with lights. As a large number of Muslims are present here, Eid Ul Fitr and Eid Ul Adha are popular festivals as well. Christmas is also one of the most important festivals here.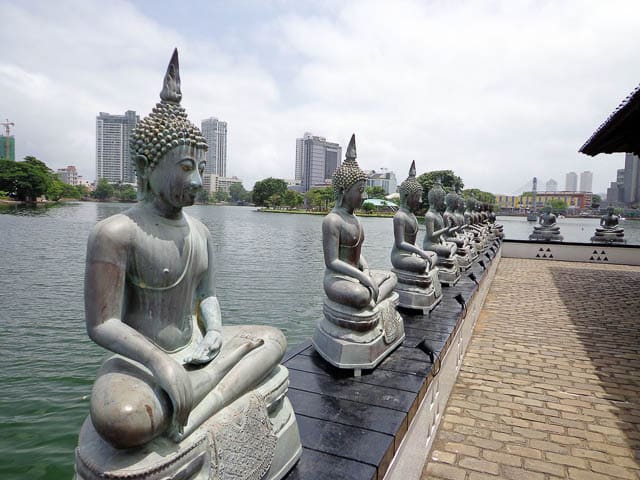 Places of interest
In Colombo, there are many places where you should visit. Here is a list mentioned below which will help you to plan yourColombo sightseeingin your Sri Lanka tour.
Lotus Tower: Lotus Tower is the tallest tower in South Asia, which is freestanding. It is one of the coolest attractions in Colombo. Its dimensions are 368 meters and 1,168 feet. Visiting its top will give you a spectacular view of Colombo with the surrounding cityscape and sea. This marvelous tower has a lot of telecommunication equipment, a shopping mall, a museum, a hotel, a revolving dining restaurant, and indoor and outdoor observation areas.
National Museum Of Colombo: The National Museum Of Colombo is the official museum of Sri Lanka. It will take you on a drive over the thousand years of Sri Lankan culture and history. Its display has both cultural and natural heritage. You can find here things like artwork, artifacts, clothing, jewelry, coins, craftwork, and arms. Visiting this museum is a grand chance to explore all the history of Sri Lanka.
Viharamahadevi Park: During your Colombo sightseeing, you will find this park as a large green space. Locals also call it Colombo's Central Park. People use this park to relax and enjoy. There is a small zoo in the park as well. You can also visit the National Library and the Cenotaph (a War Memorial statue). In this park, you can also see a huge Buddha statue. The statue's height is 15 feet. It is the biggest cast brass statue in the country.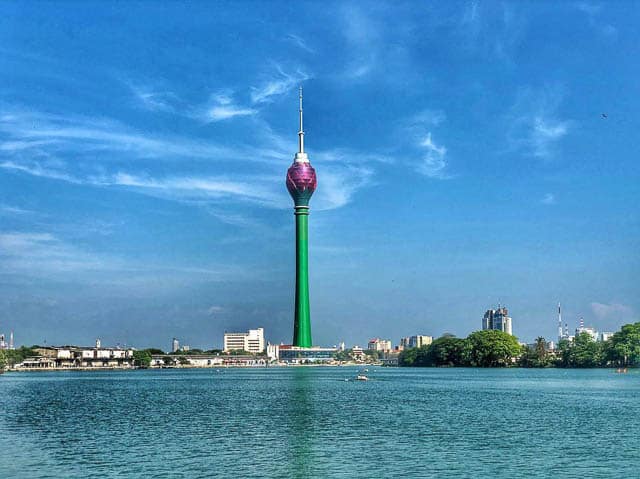 Gangaramaya Temple: It is a Buddhist temple complex. It was built in the 19th century. This temple is a place of worship and educates people about Buddhism as well. It is also a kind of museum, which contains jewelry, coins, and many other things. You can visit the most sacred religious relic, i.e. a lock of Buddha's hair. The construction of the whole temple took place around a sacred tree.
Colombo Dutch Museum: In Colombo Dutch Museum, you can find the colonial history and its influence in the current culture. This building was the residence of Dutch governor in the late 17th century. Here, you can find an enormous collection of artwork, furniture, artifacts, arms, and militarily.
Red Mosque: The Red Mosque is present in the Pettah area. It is also known as 'Jami Ul-Alfar Masjid'. The construction of the mosque took place in the early 20th century. It is made of red and white stone minarets and has onion and pomegranate shaped domes. Both male and female visitors are welcome to visit the mosque.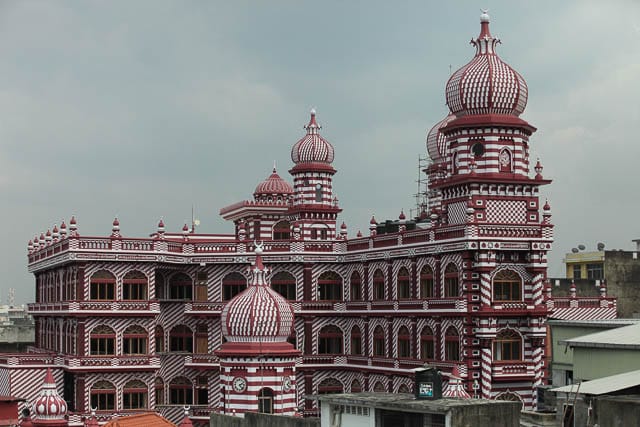 Other attractions
A walking tour of Colombo's historic Fort and Pettah district: You can explore a lot of spectacular attractions and also can interact with authentic people here. As you pass through the colorful streets of the market in Pettah, you can explore the culture of the city. It is a significant commercial hub in Colombo where you can see market stalls and mouth-watering street food.
Explore the temples and Kovils of Colombo: You can find several temples and Kovils within the boundaries of Colombo. The new and the old Kathiresan Kovils are a destination you should not skip in your Colombo sightseeing list. The annual chariot festival is its hallmark. The Asokaramaya Temple is also a popular tourist destination. You can find an elaborate design with vibrant tones and beautiful paintings on the walls.

Where to stay
You will have plenty of options to choose from for your accommodation while you are Colombo sightseeing. Below are a few of the most popular hotels in Colombo-
Tintagel Colombo: It is an exclusive destination in Colombo. There are ten phenomenal suites that are designed to line-up the modernized service.
Residence by Uga Escapes: It is the best location to find park streets, high-end dining hall, and spas.
Galle Face: It is one of the oldest hotels in Sri Lanka. It is the best hotel because of its unique and unmatchable splendor.
Maniumpathy: It is a formal family home where you can catch a glimpse of historical colonial living during your Colombo sightseeing trip.