Details
History:
From the late 1600s, Coorg was ruled by the Hakeri dynasty till 1834, after which it was ruled by the British empire until independence. Currently, the home of over 1000 Kodava subclans, Kodagu merged with Mysore State (now Karnataka) in 1956, until which it was a state on its own.
Culture:
A diverse mix of various influences can be found deep-rooted in Coorg's culture and values, including that of several dynasties, the British and also those of various ethnic groups that seeped in through its equally heritage-rich neighbors. The two main clans in Coorg are the Kodavas and Gowdas, whose primary influence can be seen in the food, and ways of life.
Madikeri Falls: A photographer's delight, Madikeri falls, or Abbi falls is one of the most popular tourist locations in the city. Located only ten kilometers away from Madikeri Homestay, these falls cascaded down from a hill located 70 feet above sea level and are a sight to behold.
Iruppu Falls: Irrupu falls, a.k.a Lakshmana Teertha falls cascade from the Brahmagiri Mountain Ranges decorating Coorg's landscape. Drawing in a lot of visitors for religious purposes, the name was derived from the tributary of the Cauvery river from which it originates.
Namdroling Monastery: Known to be one of the largest Buddhist teaching monasteries in the world, Namdroling Monastery was opened in 1963 and a perfect sightseeing location for those who prefer religious places.
Golden (Buddhist) Temple Bylakuppe: One of the largest Tibetan monasteries in India, the golden temple is run by over 6000 monks and is the perfect respite from a hectic day of travel.
Raja's Seat (viewpoint): The best place to view the sunrise and sunset, the Raja's Seat viewpoint is the perfect way to start or end your tour.
Nalakunad Palace: A perfect location for history buffs, Nalakunad Palace was the last occupied abode of Haleri King Virarajendra before Kodagu was seized by the British.
Tadiandamol Peak: Trekkers, here's your chance for a great time! The Tadiandamol Peak is the third highest peak in Karnataka and can be reached via a 3-kilometer long trail.
Brahmagiri Hill: Located on the border separating Kerala and Karnataka, this hill provides yet another feast for the eyes and is a tourist favorite.
Chelavara Falls: After trekking through the forest through a 200-meter trail, one can encounter Chelvavara falls, which originated from a small stream but is said to be over 100-meters deep. A great place to rest after a short walk.
Nearby Attractions:
Virajpet: A quaint town in the Kodagu district, Virajpet is a trekker's dream come true. Filled with temples and places of worship, it can easily be explored in a day.
Nagarhole National Park: One of India's premier tiger reserves, Nagarhole National Park, joins the Bandipur Reserve in Mysore and is also a part of the Nilgiri Biosphere Reserve.
Pushpagiri Wildlife Sanctuary: An animal lover's delight, Pushpagiri Wildlife Sanctuary is home to several endangered species of birds and animals and is one of twenty-one other such sanctuaries in Karnataka alone.
Other Attractions:
Dubare Elephant Camp: One of the best tourist attractions near Coorg, Dubare Elephant Camp is a place where you not only learn more about these gentle giants but also get to interact with them! It is an amazing addition to your list of places to visit, especially if you have your kids coming along.
Coffee Plantation Tour: This knowledgeable tour is not only a treat to your mind but an enthralling experience to your senses, with various entrancing smells of spices and coffee grown in Coorg that you encounter in the one short kilometer covered.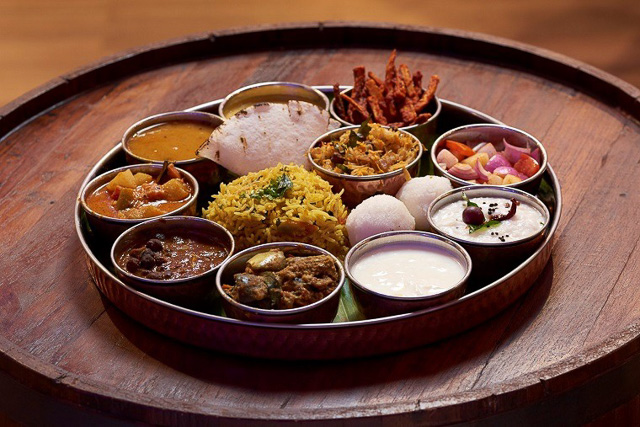 Food:
A predominantly rice-eating city, Coorg is famous for rice-based Kodavu dishes like Kadamputtu, Akki Rotti, and Nooluputtu. Side dishes like the famous Coorg pork or Pandi curry and the Bamboo Shoot curry are also a must-try.
Shopping:
It is simply unthinkable to go to Coorg and not return with it's indigenously harvested coffee! Spices, wine, honey, dry fruits, and home-made chocolates are a treat. The best places to shop in Coorg are the Virajpet market and Kushal Nagar market.
Where to Stay:
Other than the popular choices like Club Mahindra Coorg and Parampara Resort Coorg, there are several other choices available. They provide a tranquil atmosphere and modern accommodations, nestled in greenery.
Taj Madikeri Resort and Spa: Placed 8 kilometers from the Madikeri Fort and 16 km away from Abbey Falls, this is a luxury resort that is close to all the tourist attractions.
Evolve Back Coorg: One of the most luxurious resorts in India, Evolve Back Coorg is located on a 160-acre spice estate, is 46 km away from Nagarhole Park, and less than 20 km away from Dubare Elephant Camp.
The Tamara Resort Coorg: Eight kilometers away from the Nalkand palace, Tamara Coorg offers free Wifi, breakfast, and parking.
The Ibnii Coorg: Meant for nature lovers, Ibnii Coorg is located inside the forest area and offers scenic views of the city. It is also close to Raja's Seat and Madikeri fort.
Coorg Wilderness Resort: Located three kilometers from Coorg, in Madikeri, this resort offers free Wifi, parking, and complimentary breakfast.
Welcome Heritage Ayatana Resort Coorg: Amid lush forest lands, the Heritage Ayatana offers a combination of luxury and being amongst nature.
Amanvana Spa Resort Coorg: Close to Dubare Elephant Park and Namdroling Monastery, this resort offers private lodging, free wifi, parking, and complimentary breakfast.