Details
Manali is blessed with rich traditional art and craft from ancient times. It is well-known for indigenous folk songs and dance which dancers perform with great enthusiasm and perfection. The culture of Manali displays the varied yet enriched socio-cultural lifestyle of the local population.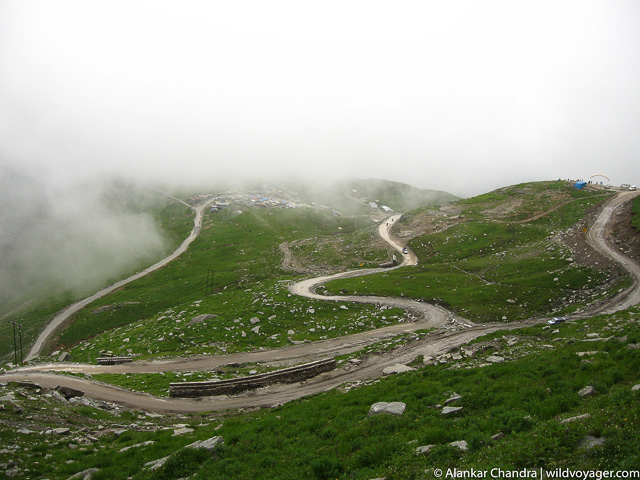 Places of interest:
Solang Valley: Solang valley is 30 minutes away from Manali and is a tourist attraction both in summer and winter. It is a favorite spot for adventurous enthusiasts, paragliders, and others. In winters it is covered with snow, making skiing very popular here, and when the snow melts skiing is taken over by zorbing which is another popular attraction of Solang valley. No one who visits Manali would like to miss this beautiful valley.
Rohtang pass: One thing which you will admire the most in Manali trip is the scenic beauty, Rohtang pass is known for this. In winter, this pass remains closed but is open from June to October. This pass has been featured on many Bollywood movies like' Jab We Met' to' Yeh Jawani hai Deewani'. Who can withstand such natural marvels where you can witness the dramatic and intriguing beauty of nature?
Beas river: The view of the clear blue water flowing down with great speed and hitting the hefty boulders on its way is another glamour of Manali. Do you love river rafting? Beas river offers the adventurous river rafting which attracts the young generation.
Do you love to click photos? If yes, then river Beas in the background of your photos will add charm to it.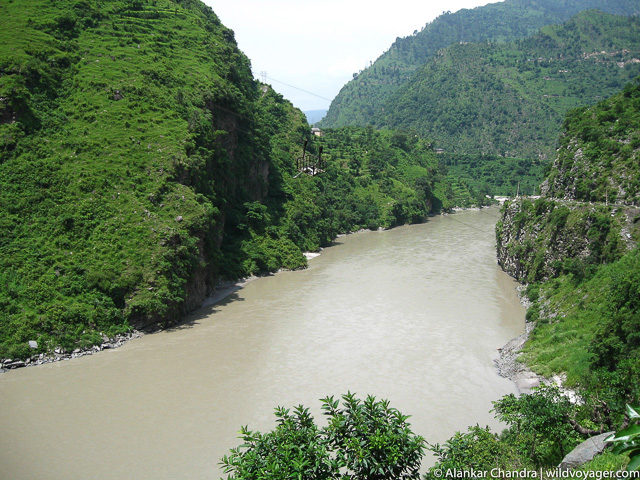 Hidimba Devi Temple: The Hidimba Devi Temple is a unique shrine dedicated to Hidimba Devi, who was the wife of Bhima from the Hindu epic, the Mahabharata. It is located amidst the snow-covered hill of Manali. This temple holds great significance for which tourists visit the pilgrim spot to seek blessings. The temple is constructed in a distinctive architectural style. This temple is gradually evolving as a great tourist attraction.
Manu Temple: It is a beautiful temple dedicated to sage Manu. If you love peaceful places then Manu temple should be your first preference. The history of this beautiful temple is etched on its walls. The way to this temple is steep uphill but trust me, it will be worth giving your legs discomfort. The serenity of this temple entices the tourist towards itself.
Vashisht hot water springs and temple: The vashisht temple is more than 4000 years old and has a black stone image of the Rishi wearing dhoti. The interior is decorated with antique paintings and figures. The hot springs in this temple are believed to have medicinal value. People visit here to take a plunge in the hot springs and get cured of skin disease and infections. This sacred temple is one of the famous places to visit in Manali.
Siyali Mahadev Temple: It is one of the oldest temples in Manali dedicated to Lord Shiva. It is famous for its architectural beauty and is frequently visited by the devotees of lord shiva. The environment around the temple is best to comfort the troubled souls. The Shivalinga here is said to exist from ancient times and many important poojas are performed here. The temple is surrounded by a tempting stream and thick vegetation.
Nearby attractions:
Kullu(32 km): Kullu is an open valley formed by the river Beas between Manali and Larji. It is famous for its hills which are covered with pine and deodar forest. Kullu Dussehra is very famous in Kullu. It has many trekking routes. Tourists can enjoy camping, rafting, paragliding, mountaineering, bike riding, and trekking here. Kullu is referred to as the starting point of many treks.
Naggar(14 km):It is situated on the left bank of the river Beas. It was once the capital of Kullu kingdom. Staying a night in Naggar would not be a bad idea. This place can offer fine road walks, tempting weather, and some excellent food. Naggar has some beautiful temples which should not be missed. Away from the crowd of Manali, this place has its charm.
Manikaran(28 km):It is located in the Parvati Valley of river Parvati in the Kullu district. It is a pilgrimage center for Hindus and Sikhs. It has many Temples and Gurudwaras too. If we are passing through Manikaran, we would admire the scenic beauty. We have inexpensive markets and living options there.
Chandrakhani pass and Parvati valley: It offers its tourists a view of Deo Tibba Peak, Pir Panjal, and Parvati range of mountains. It is a favorite for those seeking natural beauty. It also offers some adventurous experiences. The Parvati valley is amazing for the trek. The pass is considered as a base for trekking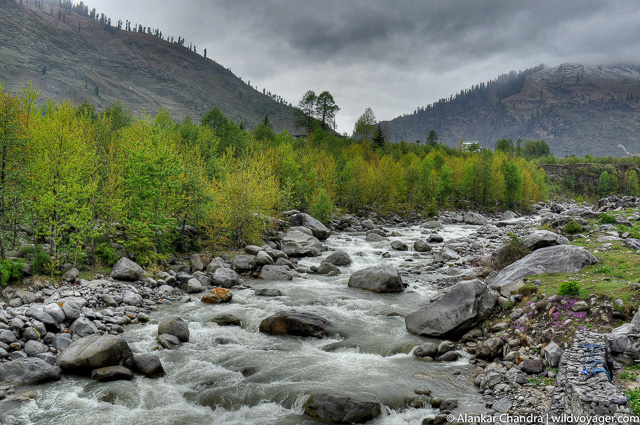 Adventure sports:
Paragliding: Paragliding is a sport which provides opportunities to roam in the sky freely. Visiting Manali and not trying paragliding will be the guiltiest. Solang valley of Manali is renowned for providing paragliding, which is best in Manali as you can behold the snow-clad peaks of loafing mountains. Many of the tour operators offer this service.
Trekking: The incredible landscape of this place offers many adventurous sports. Trekking in Manali is like touching the soul of nature. The trekkers consider this place as Paradise.
The popular destination for Trekking in Kullu Manali India are:
Beas Kund trek
Chandratal baralacha trek
Hampta pass trek
Deo tibba trek
Bhrigu lake trek
Pin Parvati trek
Skiing: Skiing in Kullu Manali India will offer you plenty of thrill. Solang Valley and Rohtang Pass are best for skiing in Manali. Here, you are free to choose a short trail or long trail. Skiing is a great sport to make the most out of winter. It will be a challenging and breathtaking adventure for you.