Details
History & Architecture:
According to the scribes, the history of Patan Nepal dates back to the Lichhavi period, as it was during this period that Patan witnessed large architectural constructions and consistent developments inside the city for establishing it as the center of trade and commerce. After being established as an important trade center, Patan kept flourishing during the Malla Dynasty. The Malla kings are the reason behind the extraordinary architectural legacy of Patan, as they were great connoisseurs of Art and created it during the thirteenth to the eighteenth century. The architecture in Nepal is said to reach its peak during the ruling of the Malla Dynasty. The famous Sikhara style temple, Palace, Pagoda temple, and more than eighty percent of the historical monuments are from the Malla period. It was due to the skilled artisans and craftsmen of the Malla Dynasty that these iconic architectures became the identity of Patan.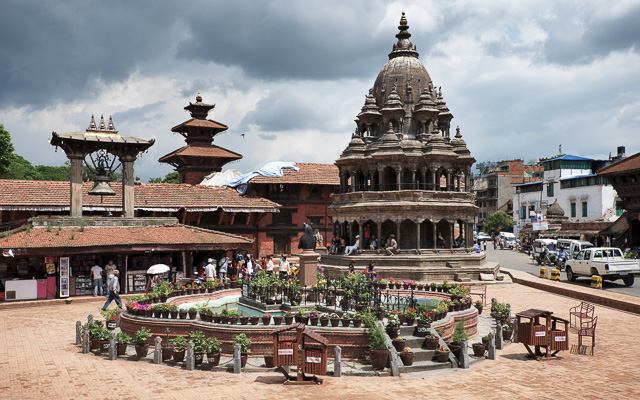 Attractions:
Explore the Alleyways: Patan is incomplete without its gallis or alleyways. The gallis are narrow paths between homes and buildings. For exploring the real Patan, you need to admire the murals and carved wooden windows of the houses inside these gallis.
Mahaboudha: Being a very popular tourist destination in Patan, it has thousands of Buddha images engraved on every brick of the temple. It is one of the best places to find peace inside the busy city.
Historical Sites: If you want to explore the stunning architecture of Patan, then you need to visit it during November as all the restoration work of the monuments happens in November.
Rudravarna Mahavihar: This 1500-year old monastery has carved metal statues that are exemplary pieces of workmanship. Renowned for its art, craft, and architecture, it is a must-visit place in Okubahal.
Backstreet Academy: If you want to learn about the art and architecture of Patan, then you can take classes from the Backstreet Academy. It offers classes like cooking, pottery, and many other crafts.
Aksheshwor Mahavihar: Walking to the Aksheshwor Mahavihar gives you a stunning view of Kathmandu valley. You can enjoy the view of the city as well as the clear blues skies above you from this point.