Details
Hiking Trails in Poas Volcano National Park
You must hike through the National Park to reach Poas Volcano Lodge's main crater. From the parking lot to the tourist center and then to the main crater, it takes 15 minutes to walk. Since the summit is around 8000 feet above sea level, you shouldn't be concerned if you get out of breath. You will be more likely to acquire a sunburn because the air is thinner; therefore, be sure to use enough sunscreen to shield your skin against sunburns.
There are stairs on the slightly higher trail that leads from the Poas Center to the inactive Botos lake. You'll be at the lake in about 30 minutes. Along the lake, you may see lovely wildlife and take in the varied splendor of many plants and animals.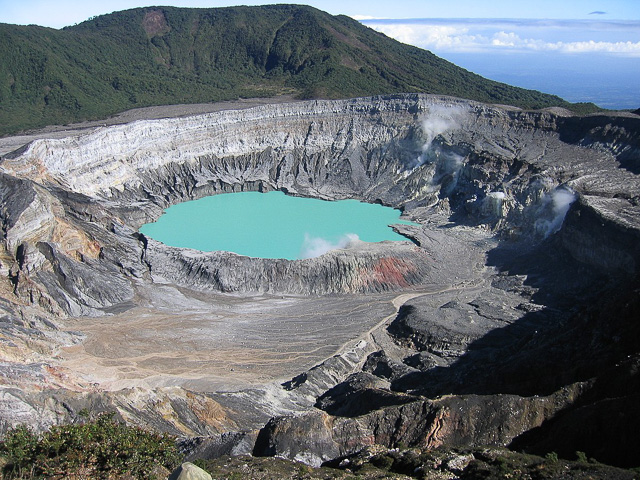 Explore the beauty of La Paz Waterfall Garden
From the Poas Volcano Lodge, a 25-minute drive will bring you to the breathtaking La Paz Waterfall Garden. It is a very small park with some of Costa Rica's most beautiful waterfalls and a lot of wildlife.
You can feel both the gentle and unbridled strength of nature at the magnificent La Paz Waterfalls, which are surrounded by flowers, vibrant birds, and a thick jungle. Beginning at the welcome center where you see the hummingbird garden, the waterfall paths meander down the La Paz River. In this garden, you may witness 24 colorful species of hummingbirds.
You can easily feed all the nature species by installing feeders throughout the entire area. The Orchid Garden and the Frog Pond, where you can observe green leaf frogs and poison dart frogs, would be your next stop on the Poas Volcano Tour. There is a Serpentarium at the park as well, which houses about thirty different kinds of snakes. A butterfly observatory and a trout lake, where you may fish and watch several fish species, are additional attractions.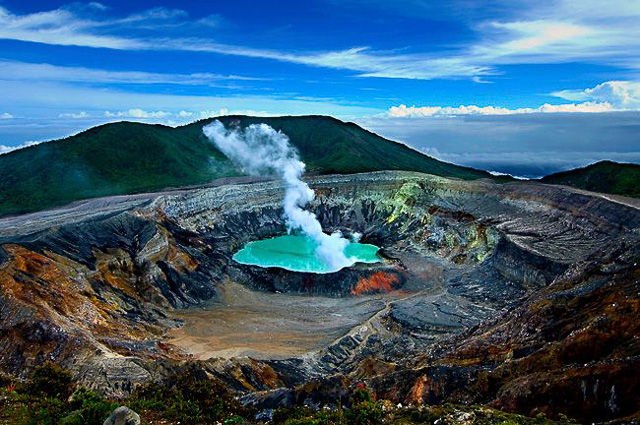 The natural beauty of Poas Volcano
You will enjoy beautiful views as you go to the Poas Volcano National Park, whether you are traveling from your Poas Volcano hotel or Poas lodge. The Poas Volcano is home to breathtakingly stunning natural volcanoes and jungles. The Poas Volcano's magnificence will astound you because it is home to numerous species of birds, including the clay-colored robin, resplendent quetzal, various hummingbirds, toucans, and tanagers.