Details
According to a legend, the Pobitora Wildlife Sanctuary is named after the daughter of King of Mayong, who died as an adolescent. The sanctuary was originally just a forest with a high density of rhinos; it got converted into a reserve forest to guard those rhinos, in 1971. Later, in 1987, it got the status of a wildlife sanctuary. It was an important decision as the Indian rhinoceros needs to be protected. Pobitora Wildlife Sanctuary acts as a haven for the Indian Rhinocerosto roam around freely; as of a 2006 census, there are 81 of them. A visit to the Sanctuary almost assures sightings of the Indian Rhinoceros. Because of the ever-increasing density, some of them also end up being translocated to Manas National Park, for better caregiving.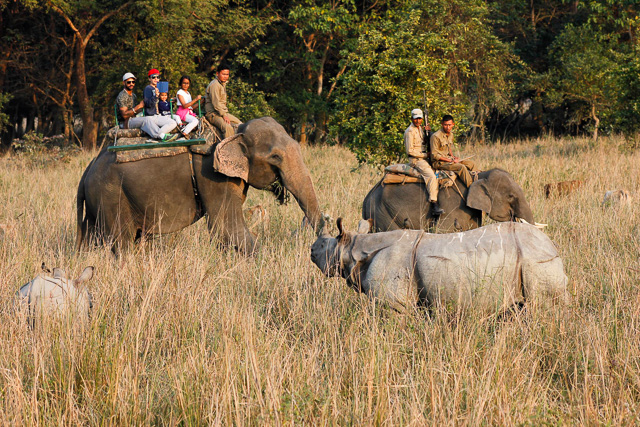 Apart from rhinos- the Park's prime attraction, the park also inhabits Asiatic buffalos, wild bears, leopards, etc. While the wildlife alone is extremely interesting to observe, you're in for a lot more when you visit the Sanctuary. It is also an ideal tourist spot for bird-watching. With more than 2000 migratory birds, the place is a heaven-sent for birders. You'll find many residents as well as migratory birds such as the Indian pied Hornbill, Osprey, Hill Myna, Kalij Pheasant, etc.
Nicknamed the 'Bharatpur of the East' for its enviably abundant wildlife, thePobitora National Park also inhabits reptiles like the Indian Python, common Monitor Lizard, Indian Tent Turtle, and the Indian Cobra. Any ornithologist would be pleased to observe the birds here, as there are so many, owing to the waterside location. With more than 86 species of residents and migratory birds combined, such as the Grey Hooded Warbler and the White-vented Myna, thePobitora National Parkis lucrative for birders from far and wide. It also safeguards almost extinct birds, such as Nordmann's Greenshank and the Greater Adjutant.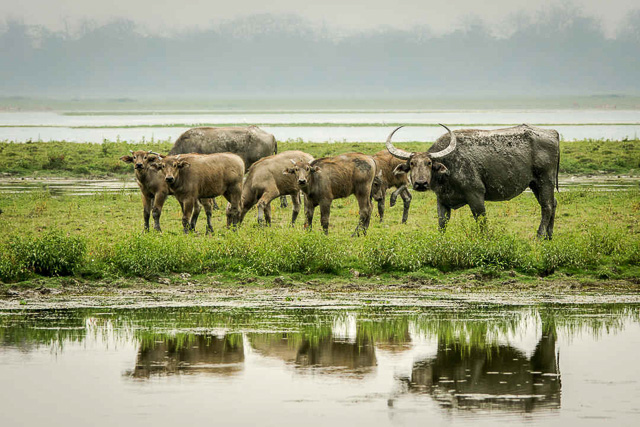 Enjoy the jeep safaris or ride on an elephant to explore the park. Either way, you're going to have loads of fun. But if you choose to go with the elephant safari, there are more chances of you being able to get closer to the Indian Rhinoceros. If you're uncomfortable with the idea of an elephant safari, the jeep safaris await you.