Details
Drenched in a rich colonial past, Pondicherry is engulfed by a nostalgic vibe and has a rich heritage. It has been ruled by several powerful Tamilian dynasties in the past. In 1674, when the French invaded the place, Pondicherry was transformed into a flourishing port-town. The enormous profits from this trading route attracted the Dutch and the British to the region. This led to a fall out in the region that later ended in a battle among the European countries. The period from 1693-1793 witnessed a frequent change in the rule of the province.
Towards the second half of 1850, when the English rulers had become the rulers of India, they decided to let the French retain Pondicherry under their rule. Pondicherry was then ruled under the governance of the French East Indian Company until the year 1954. It was only in 1963 that Puducherry officially became an integral part of India and it was then transformed into a union territory.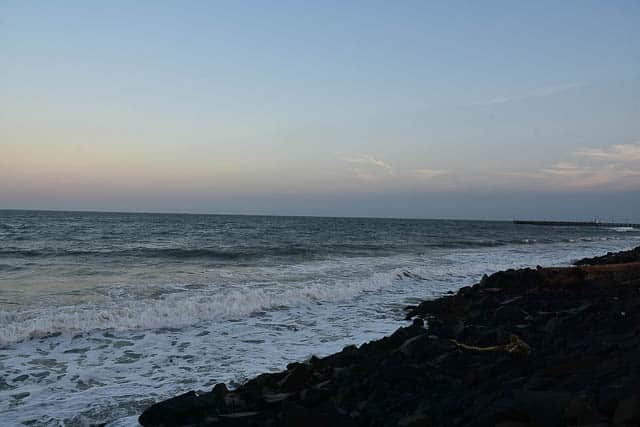 Heritage and culture
A conglomerate of different cultural influences, Pondicherry is a unique town. From the architecture and streetscapes to the people and visitors, everything in this town is an amalgamation of the French and Tamil cultures. From celebrating Bastille Day, where French war martyrs are honored to practicing Indian classical dance forms such as Bharatanatyam and Kuchipudi, Pondicherry has a culture that is diverse and vibrant. The French Town has roads that are flanked by colonial-style buildings in the colors of cream, yellow and pink while the Tamil Town, with its verandahs and extended porches, is painted in hues of green and brown. Pondicherry is a peaceful oasis with contrasting cultures and its diversity will charm you and leave you asking for more.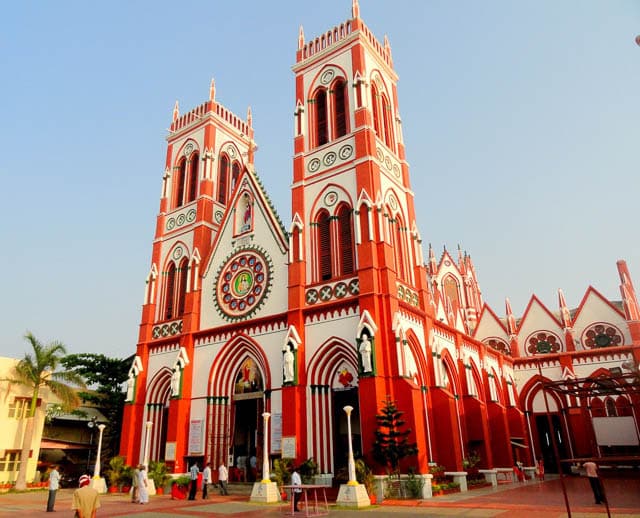 Places of Interest
Sri Aurobindo Ashram-Founded by Sri Aurobindo and Mirra Alfassa, Sri Aurobindo Ashram is one of the most peaceful and spiritualPondicherry tourist places.This heavenly place attracts thousands of tourists, followers, and visitors who dutifully remain disciplined and maintain a peaceful environment. The ashram houses a library, printing press, playground, art gallery, a dispensary/nursing home, dairy, farms and guest houses. This place is a must for you if you want to find your inner self.
Auroville– The City of Dawn is a futuristic township founded by Mirra Alfassa. It has been built with the beautiful goal of uniting people from all walks of life irrespective of their caste, creed, color, or religion. This unique town, built on the foundation of harmony, houses the Matrimandir at its center. This golden globe-like structure is a meditation center for all those who wish to find their inner self.
Arikamedu-Completely drenched in a rich past, this ancient Roman trade center is a must-see for all the history buffs out there and it is one of the most treasuredPondicherry tourist places. Arikamedu is famous for its stone bead production and is an important archaeological site. This place is the only one with the archaeological record of the Roman presence in India and it is adorned with Roman lamps, glassware, stone beads, and other paraphernalia.
The Basilica of the Sacred Heart of Jesus– The Basilica of the Sacred Heart of Jesus is the perfect place for all those who want to feast their eyes upon beautiful Gothic architecture. This revered place of worship is known for having glass panels depicting the life of Jesus and saints of the Catholic Church. This Church is one of the most beautiful churches in all of Pondicherry.
Puducherry Museum-Home to an enviable collection of sculptures, this museum is one of the most popularPondicherry tourist places. From the artifacts of Arikamedu to the bronze statues belonging to the Chola and Pallava dynasties, the Pondicherry Museum houses a collection of historical treasures that will take you back in time. For all the art lovers out there, the painting section includes Tanjore and glass paintings and colonial prints. This place is a must-visit if you want to taste a slice of history.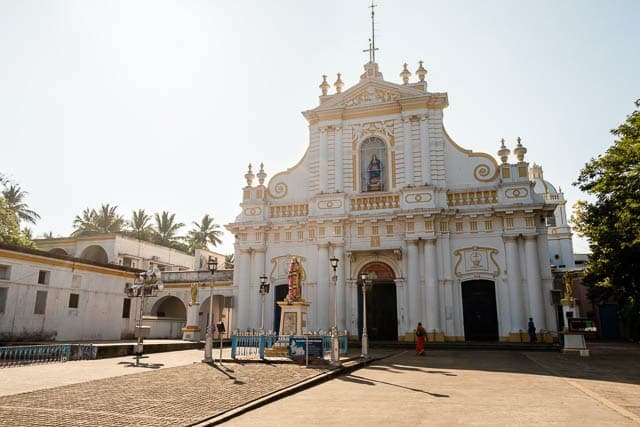 Other attractions
Heritage walks
French heritage-Pondicherry's colonial past will come alive as you take a walk through its quaint boulevards and sleepy streets. Starting from the Pondicherry Tourist Information Center, this heritage walk will take you past the Toy Museum, Puducherry Art Gallery, Hotel de L' Orient, and many other magical attractions. The streets, garden courtyards, and the French buildings will all whisper stories about Pondicherry's lively past as you weave your way through them. This walk will fill your senses with serenity and you will fall in love with this legacy of French history.
Ashram walk-Taking you through many grand buildings of French lineage, including the Raj Nivas, French Institute, and the French consulate, the Ashram Walk is surely an endearing experience. The Aurobindo Ashram along with its assorted subdivisions features a lot of delicately beautiful heritage buildings in the city and a walk through these magical places will help you find your inner self. Shops like Auroshika and Auroshree also form a part of this serene heritage walk and they are specialized in offering ashram products.
Tamil Quarter walk-A walkthrough the 'Franco Tamil' lanes of Pondicherry will give you a peek into the lifestyle and heritage of the people in the Tamil quarters. From the Easwaran Koil to the Calve college, from the Big Market to the Rangapillai Mansion, this heritage walk is a journey through the region of contrasting architectural styles. The older buildings can be easily recognized with their Tamilian features while the newer ones have a French touch to them. This heritage walk will allow you to unravel the true essence of Pondicherry.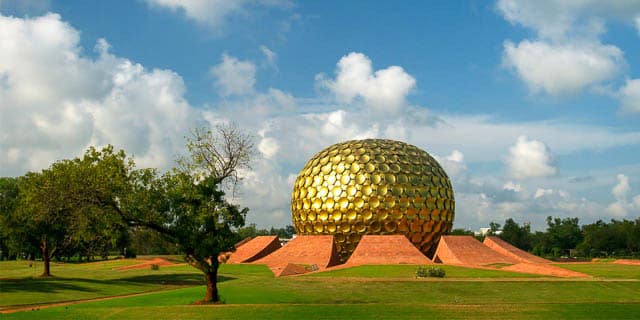 Where to stay
There are many hotels located close to all thePondicherry tourist places.These hotels will help you in planning your excursions easily.
The Le Dupleix, situated at walking distance from thePondicherry beach, will enthrall you with its boutique grandeur and unique courtyard dining experience.
The historical magnificence and flavorful menu of Maison Perumal- CGH Earth Hotel, Pondicherry will leave you spellbound.
Hotel De L'Orient,18th Century will provide you with a rich French vibe and will also satisfy your gustatory needs.
Puducherry Palais de Mahe– CGH Earth Hotel, Pondicherry holds the promise of making your stay a pleasant one with its historical charisma and Indian- European fusion cuisine.
La Villa Shanti will charm you with its elegance and its impeccable vertical garden.