Details
Culture:
Pune holds another title of being the cultural capital of Maharashtra. By perfectly epitomizing India's logo of "Unity in Diversity" people belonging to various cultures, creeds, backgrounds, and religions can be found here. Where modernity meets tradition, that's exactly where Pune lies. Ganapati Visarjan, a 10-day holy festival worshipping Lord Ganapati, is celebrated with huge excitement, pujas, and festive music in the background. Other festivals such as New Year, Eid, and Easter are also found to be celebrated here. Marathi is majorly spoken in Pune; other languages such as Hindi can also be seen as spoken here. Pune hosts the Sawai Gandharva Music Festival, one of the most popular Indian classical music festivals in the world. It boasts of a diverse cuisine that would leave one finger-licking. The city has major educational institutions and IT industries which had led to the influx of students and IT professionals thereby making it one of the cosmopolitan cities of India.
Place of Interest:
Shaniwar Wada: The place is named as Shaniwar as its construction started on Saturday under the Peshwas. This 13-story building was built under the reign of Bajirao I in 1730 and was completed within two years by 1732. Shaniwar Wada is famous for its nine bastions and five gateways. It was the center of Indian politics in the 18th century under the Maratha Empire. Shaniwar Wada is now a tourism site and is a must-see site when you travel to Pune.
Raja Dinkar Kelkar Museum: The name is self- explanatory, Raja Dunkar Kelkar Museum was established in 1962 by Baba Dinkar Kelkar himself. It's one of the popular sightseeing places in Pune travel. Currently, under the aegis of the Department of Archaeology, Government of Maharashtra. This museum has a collection of 20 thousand artifacts collected by Baba Kelkar himself belonging to various parts of the world. Baba Kelkar built this museum to remember his son who had died an untimely death. It took 40 years for him to collect all the artifacts. Come, visit Pune and see what a man could collect in 40 years.
Tribal Museum: The Tribal Museum is a place not to be missed. Visit and get an idea of the tribal life of Maharashtra, their culture, artifacts, lifestyle, and beliefs. The museum would help you comprehend better the lives of communities residing in the Sahyadri and Gondhavana regions of Maharashtra.
Osho Ashram: Located in the Koregoan Park in Pune, it was founded by Rajneesh Chandra Mohan Jain, who is also known as Osho Rajneesh. This Ashram is dedicated to yoga and meditation and complete rejuvenation of every creature that puts his feet here. It's a lush green campus and astounds beauty to soothe everyone's eyes and is a stress buster. Travel to Pune and discover yourself here at the Ashram and get deeply immersed by the healing spirituality around you.
Shinde Chhatri: This memorial was constructed for Maratha Nobel Sri Mahadji Shinde. He served as the commander-in-chief of the Maratha army in the 18th century. Sri Shinde constructed a shrine of Lord Shiva in 1794 CE. This memorial is well renowned for its architecture and well-built fortification. The memorial has statues of saints and the decorative ceiling which is worth a watch.
Vishrambaug Wada: As the name suggests, Vishrambaug Wada was the home of Bajirao II, the last Peshwa of the 19th century. Also known as Teen Chowki Wada, it's a three-storied building that holds memories of Bajiroa II for 11 years. Covering an area of 20 thousand square feet, the fort has exquisite wooden work and collections of artifacts from the Maratha Empire.
Nearby Attractions:
Bedsa Caves: Located about 55 km away from Pune, in Maval taluka lie Bedsa Caves excavated in the 1st century BC. These are the Buddhist heritage caves and are worth a visit. Various carvings are engraved on the pillars that are 25 foot tall and support a roof. There are two finished and unfinished caves which can be reached by steps. Sculpted figures of couples riding horses can also be found carved on the pillars. Do not miss it during your Pune travel.
Bhaja Caves: 60 km away from Pune, near Lonavala lie Bhaja Caves comprising 25 Buddhist caves belonging to the Hinayana phase of Buddhism. Created in the 3rd century BC, they are one of the oldest Chaityagrihas.
Various stupas of Buddhist monks can be found here and carvings on the walls also are an intricate part of these caves which display a woman playing tabla while others are dancing. Why skip a site which depicts the early history of percussion instruments such as tabla?
Kalra Caves: If you visit Bhaja Caves then why miss Kalra caves which just lie around 8 km away from the former. These caves were constructed somewhere between 2nd century AD and the 5th century AD. These are one of the largest rock-cut Buddhist caves in India. There are 15 caves which are famous for their architectural style and beautiful carvings on the pillars.
Other Attractions:
Devanchi Alandi: It means God's place, lies 25 km away from Pune. This temple was built in the 13th century, in the memory of saint-poet Dnyaneshwar. He also translated Bhagavad Gita in Marathi. Various other temples such as Ram Temple, Krishna Temple, and Muktai Temple are also found here. What could be more beautiful than finding oneself near to Almighty himself?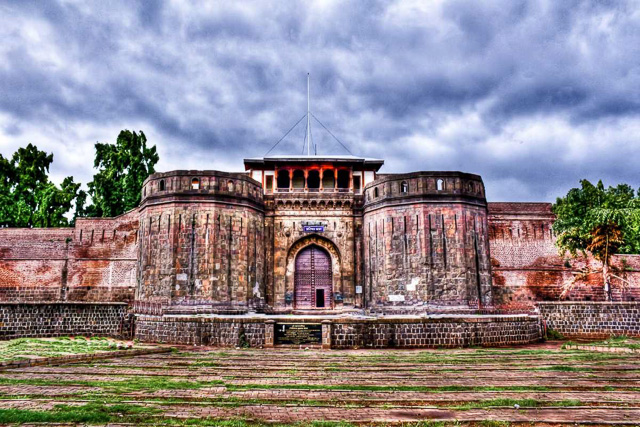 Pune Food walk tour:
How can a visit to Pune be completed without allowing your taste buds to feel the real authentic Pune? It's a food walk where you could find all the delicacies of Pune at one place and get your drooling quenched. Taste all diverse local dishes, the famous tangy chats, finger-licking desserts for your appetite. Be a part of the preparation of Wada pav, dabeli, bhel puri, and many exciting colorful dishes. And how could we ever forget world-famous Samosas? So come to Pune and be a part of this amazing food tour.
Duration - 2 hours
Departs - Deccan Gymkhana
Returns - Fergusson College Road, Model Colony,
Shivajinagar, Pune.