Details
Places of Interest:
Dal Lake and Floating markets: Dal Lake Srinagaris roughly located about 15 km from Srinagar. It is recognized as the most prestigious attractions of Srinagar as it is a vibrantly vast and pristine jaded water that reflects the ethereal surroundings, wooden houseboat balconies, and a picturesque landscape of the setting. The floating market, on the other hand, sits on the edge of the lake and is the exquisite market of vegetables on boats.
Hazratbal Mosque: Hazratbal Mosque is located in the Old City. The vast and massively huge white-polished mosque sheds light on the traditional and vibrant culture of Islam. It is carved with a few of the most gorgeous and elegant designs and is known for its panoramic and relaxing vibe.
Shankaracharya Temple: There's no way that you can miss out on the traditional and antique Shankaracharya Temple while visiting Srinagar. Located on the top of lush forested Shankaracharya Hill, the small yet stunning shiva temple was fundamentally constructed from marvelous pieces of the vintage grey stone.
Tulip Garden: Tulip Garden Srinagaris recognized as the most magnificent Tulip Gardens of the whole of Asia. It accommodates 60 diversified varieties of blooming and vivid tulips. It has a very traditional yet alluring Dutch-flower-farm-like setting and is the most calming place to wander around.
Shalimar Bagh: Shalimar Bagh was constructed by Nur Jahan's husband to showcase his beloved love for her. It is popularly known for the trendsetting and green Mughal gardens and stretches extensively. Tour through this garden to encounter scenic views and a glorious charm of the divine nature.
Nishat Bagh: Nishat Bagh contributes to one of the most reputed and relaxing Mughal gardens of Srinagar. Along with an alluring setting, it is surrounded by several gratifying water features that form a blissful lake charisma. Take a walk through this garden to encounter a serene and soothing vibe, along with stumbling across different naturalistic elements.
Hari Parbat Fort: Hari Parbat Fort is situated on the Koh-e-Maran Hill and is quite popular for its spiritually-relaxing atmosphere. It was primarily established in the early 1590s by none other than Emperor Akbar. The spot is an exclusive hub for history enthusiasts and offers the most dreamy experience to every tourist.
Jama Masjid: Jama Masjid is one of the most well-known historic places we have all heard of IN Srinagar. It was established in the year 1394. It forms a distinctive quadrangle amid a magnificent garden court and is incorporated with monumental designs and pillars and a fountain. Take your cameras out and capture pictures with your loved ones in an explicitly serene setting.
Bund: The bund is an exquisite spot filled with colonial-era antique and half-timbered buildings that sit on the northern coasts of the Jhelum River. You may also stumble across an array of craft ships and influential structures like the British Residency Building.
Cheshmashahi Garden: The dazzling Cheshmashahi Garden is located close to the Pari Mahal. It sits between the foothills of the wooded mountains and is one of the most ethereal and prestigious gardens of Srinagar. The focal element that helps this garden stand out is the square fountain pool.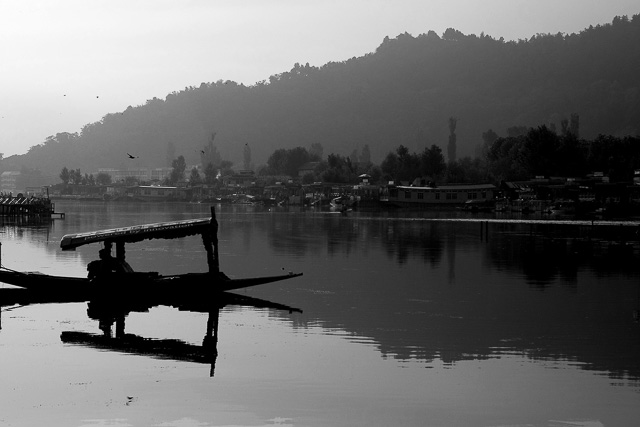 Nearby attractions:
Gulmarg: Gulmarg is a small yet delightful village that sits on the Pir Panjal Peak. It was primarily built as a hill station for the filthy-rich tourists and was later transformed into a ski resort in the year 1927 by British army officers. Do visit this place to have the most ravishing and paradise-like experience.
Sonmarg: Sonmarg is located en-route Srinagar to Leh. The blissful city is known as the meadow of gold. It is surrounded by magnificent designs, barbarous snow-covered mountains, and a dreamy view throughout. Make sure to view the glorious flower collection while you are here.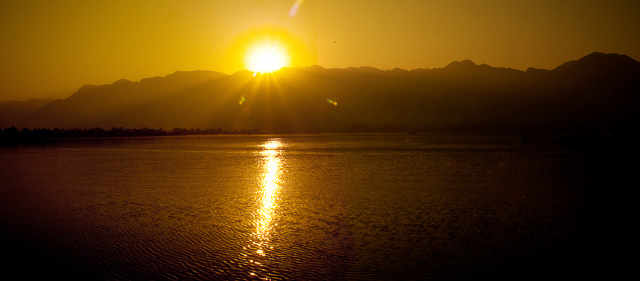 Other attractions:
Indulge in popular local cuisine: Kashmir cuisines are globally-known due to their blended flavors and combinations of vegetables, pepper, spices, and other elements. You must unquestionably stroll through the local cuisines of Srinagar in popular eating complexes like Lhasa, Mughal Darbaar, and much more to make the most of this trip.
Shop for carpets, shawls, wood crafts, and stoles: Srinagar comprises a plethora of traditional and local street shops that offer a few of the most impressive and compelling accessories like shawls, wood crafts, carpets, and other home decor accessories. A few of the standard shopping places that you can visit include Badshah Chowk, Polo View, Raghunath Bazaar, and Lal Chowk.
Where to stay:
Here are a few of the most popular and blissful accommodations that you can stay in while visiting Srinagar.
The Lalit Grand Palace: The extravagant 5-star hotel comprises sophisticated rooms that offer an explicitly beautiful view. You can also avail of exciting amenities like spa, pool, gym, restaurants, and much more.
Taj Vivanta: Taj Vivanta is a well-known hotel that resides in several metropolitan cities. Live in a lavish 5-star hotel and have the luxury of encountering and utilizing n number of appealing amenities like a pool, lake-view, spa, and much more.
Hotel Dar-Es-Salaam: The 3-star hotel comprises contemporary and chic rooms with exquisitely gorgeous and elegant architecture. A few of the popular amenities that you can utilize are spa facilities, indoor and outdoor pools, scenic views, and much more.