Details
The rich History
The largest national park in Sri Lanka, Wilpattu National Park, has its roots embedded way back in 543 BC when the foundations of the Sinhalese nation were laid down at Kudrimalai point of the park. The Wilpattu National park which translates to 'Land of the Lakes' in Sinhalese, was crowned with the status of a National Park in 1938. The park also enjoys a special status since it is a site of the discovery of ancient ruins. It is also said to be the residence of Prince Saliya, son of King Dutugemunu over 2000 years ago.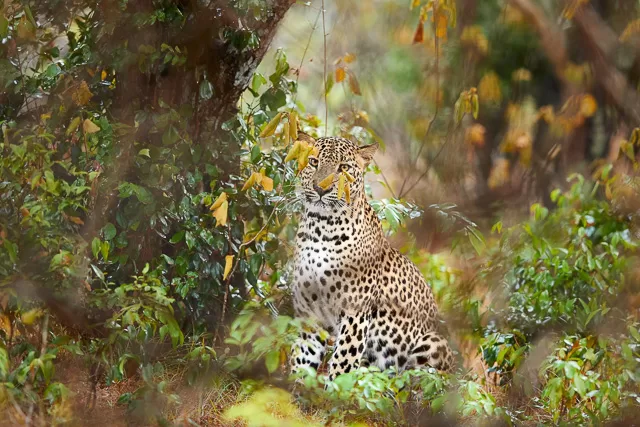 Significance
The Wilpattu national park is one of its kind. Consisting of a complex network of over 50 wetlands called 'Villu', it forms the perfect breeding ground for a variety of rare and exciting flora and fauna. A 'Villu' which is the park's major topographical feature, is a natural lake that is formed due to rainwater and is surrounded by grassy plains. Although the Wilpattu National Park is situated in a dry zone, its unique topography makes it conducive to sustain varied wildlife. This makes the park a treasure trove when it comes to preserving wildlife in the country.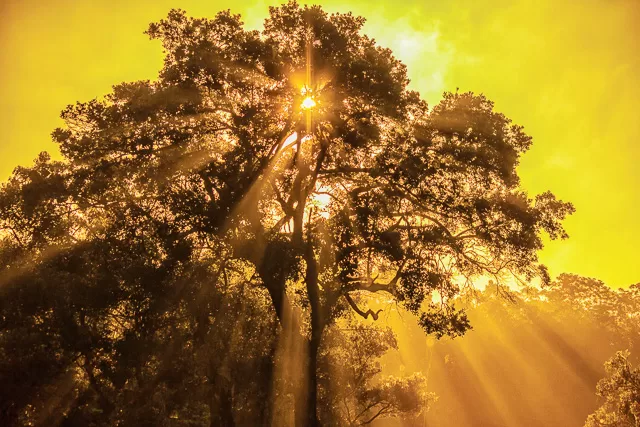 The exciting Flora and Fauna
The varied ecological landscape of Wilpattu which consists of open scrublands, wetlands and the thick jungle has paved the way for a wide range of flora and fauna to flourish. Palu, Satin, Weera, Ebony, and Wewarna are some of the beautiful flora that you'll witness. Along with this an exciting array of wildlife like Leopards, Elephants, Crocodiles, Snakes, Egret, Herons, Owls, and many more also roam this wild land. The Wilpattu safari will take you to these animals and let you get a view of these grand animals in their natural habitat.
The Wildlife Experience: With its wide and varied wildlife, the Wilpattu safari is bound to keep you guessing. Among the must-see is the best leopard trails Sri Lanka which take you close to the elusive cat. The biggest draws of Wilpattu National Park include Leopards and the cute Sloth bears. Asian Elephants, Jackals, Sambhar, Deers, Buffaloes and Crocodiles also dominate the area. If you are lucky you will also be able to see a herd of deer drinking at a Villu. Wilpattu is also famous for its variety of turtles like the Pond Turtle and the soft-shelled Turtle. One can also find a variety of Pythons and Lizards in the park.
Bird Watching: Wilpattu National Park is also home to a vast majority of winged attractions. With over 200 bird species, the park is a birding paradise. Beautiful birds like pompadour green pigeon, Ceylon parakeet, red-backed woodpecker and Ceylon grey hornbill are found in abundance. Owls, Eagles, Gulls, Terns, and many more birds including Sri Lanka's national bird, the Jungle Fowl have made this place home. With so much to see in the air, this park provides endless hours of bird-watching fun.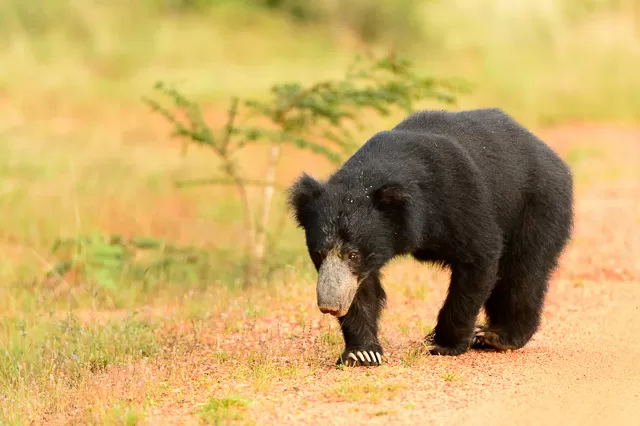 The Cultural Heritage:
Ancient Ruins: Unlike other national parks, the Wilpattu National Park is not all about wildlife. Here, you can also get in touch with the ways of the old by taking a closer look at the ancient ruins that are present in various stages of ruin in the park. Scattered at different places around the park, some of these ruins have also become places of shelter for many animals. Built by Kings and dynasties of old, these edifices, tell a story ages old for those willing to listen closely. See beyond the crumbling ruins and you'll be taken back to a once glorious civilization.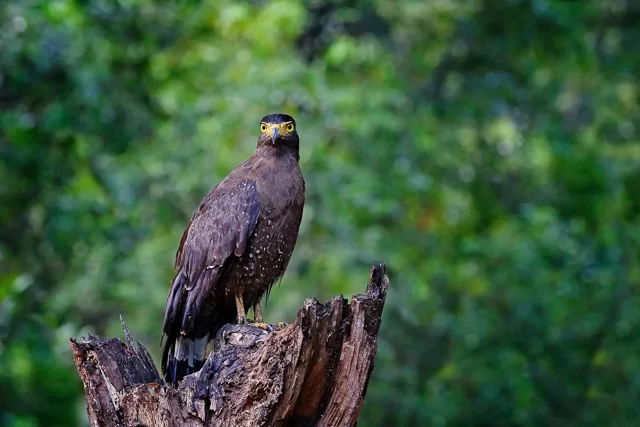 Nearby attractions:
Anuradhapura: A UNESCO World Heritage Site, the sacred kingdom of Anuradhapura, is full of ancient stupas and structures that represent a flourishing kingdom of old. A thriving economic hub of ancient times, Anuradhapura is a beautiful testament to the skill and spirituality of the bygone era. A must-visit for every tourist, Anuradhapura is a gem in the heart of Sri Lanka.