Details
The Wildlife Experience
Yala National Park Sri Lanka is home to 44 mammal species and 215 bird species including a variety of both big and small games that will keep the wildlife enthusiasts engaged throughout their safari ride. The substantial Sri Lankan Elephant population can often be spotted in large herds at the park along with baby elephants. This massive park is considered one of the world's best parks for spotting Leopards. Sri Lankan leopards can be seen throughout the park's Block 1, sometimes roaming confidently over the gravel road tracks or the jungle. The lovely peacock also parades amidst the woods in their resplendent blues and greens. The other 43 species of mammals include the Sri Lankan Sloth Bear, Wild boar, Sambar, Wild Water Buffaloes, Spotted Deer, and Golden Jackal, some of these being threatened species as well. The light forest can make it difficult to spot animals despite the large quantity of wildlife but the small grassy clearings and lots of sparkling water holes offer good opportunities.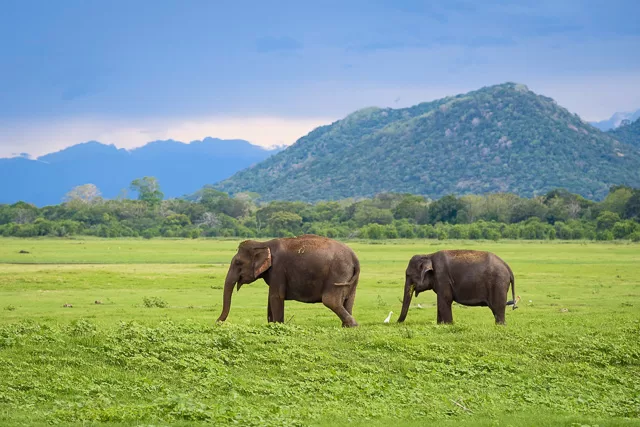 Flora and Fauna
The Park has a variety of ecosystems that includes moist monsoon forests, semi-deciduous forests, dry monsoon forests, grasslands, thorn forests, freshwater, marine wetlands, and beaches. Block I is mainly under forest cover including large grassland as well. Other habitat types in Block I are mangroves, water holes, lagoons, tanks, and Chena lands. Block II vegetation is similar to Block l whereas, in Blocks III, IV and V have more widespread forests.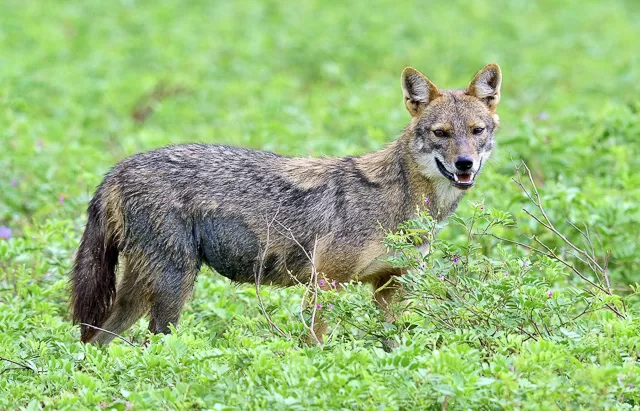 The park has one of the highest leopard densities, Sloth Bear, Sri Lankan Elephant, Wild Water Buffalo which are threatened species. Red Slender Loris, Toque Macaque, Golden Palm Civet, and Fishing Cat are among the other mammals seen in Yala. Sri Lankan Krait, Boulenger's Keelback, Sri Lankan Flying Snake, Painted-lip Lizard, and Wiegmann's Agama are the endemic reptile fauna. The coastal line of the park is visited by globally endangered sea turtles whereas the park is also inhabited by the two breeding crocodile species of Sri Lanka. Some common fish species also form part of the fauna of the park.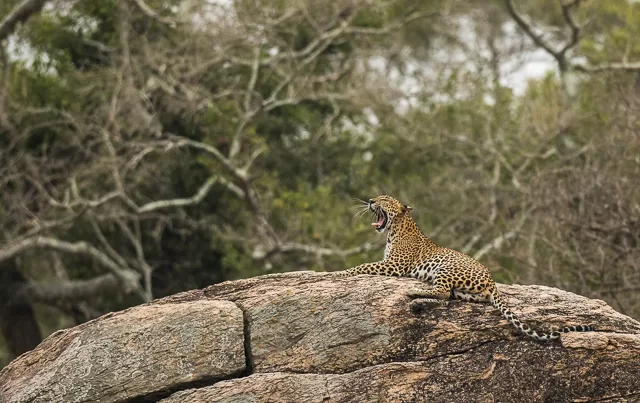 Wildlife Safaris – An overview of how the day looks like
The Yala National Park safari allows you to experience the tropical wilderness and awe-inspiring moments of wildlife besides magnificent nature. Spot the elusive leopards, the mud-bathing playful elephants and other mammals on your game drive. In addition to the mammal population, witness the astonishing sight of migratory and resident birds including graceful Peacocks, Flamingos, Pelicans, Spoonbills, rare Black-necked Storks, Grey Herons, Purple Herons, Night Herons, Garganeys, Whimbrels, Pigeons, Flycatchers and more.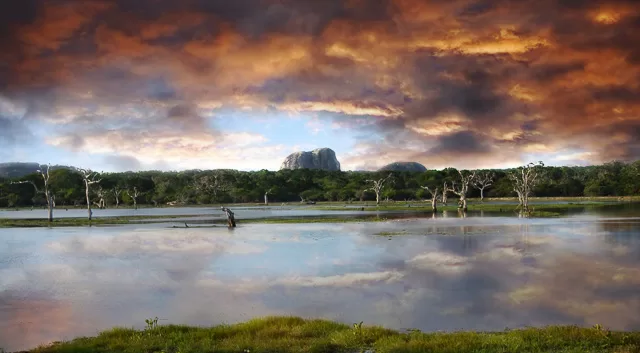 Enjoy the fresh early morning drive or the evening drive with a beautiful sunset. You just can't get enough of it. Sit back and be ready for an adventurous Sri Lanka safari to capture the glimpse of wild animals roaming freely in the bush of the Yala National Park that would leave you amazed by their beauty and the surroundings will enhance your game experience.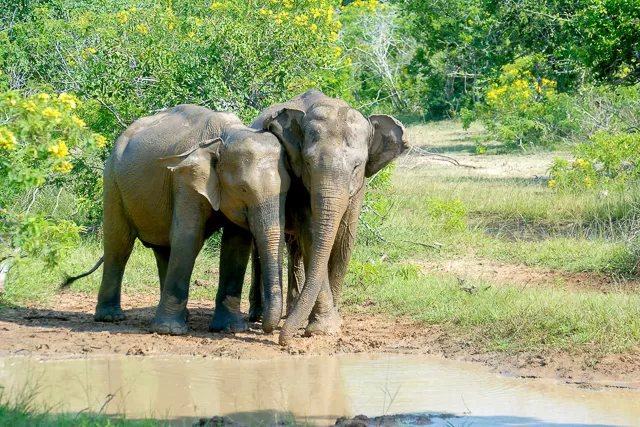 Where to stay
Apart from being home to Sri Lanka's richest concentration of wildlife, Yala is also a popular safari destination, and when on a Yala National Park safari, Yala offers some amazing places for you to stay to make your vacation richer.
Chena huts – A personable jungle haven for creature comfort-loving wildlife fans which is hard to beat.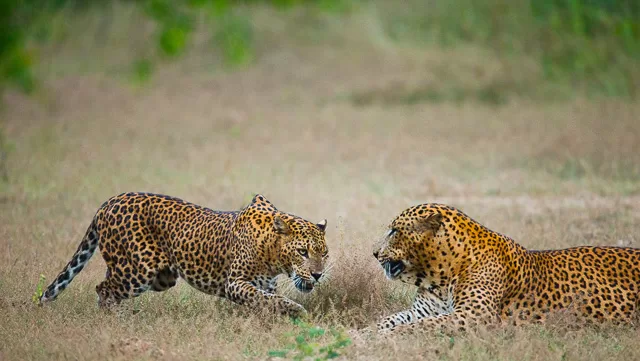 Wild Coast Tented Lodge – To enjoy the vintage-themed 'Cocoon' rooms, this chic safari lodge is all you need.
Jetwing Yala – Dive in the luxurious smart rooms and get sunbathed on the sand-duned beachfront of this hotel near Palatupana entrance.
Leopard trails – A once-in-a-lifetime adventure for the safari enthusiasts, luxurious khaki tents located in the wilderness under the stars is not something you find anywhere easily.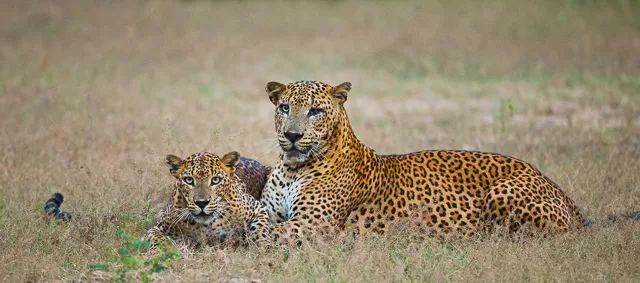 Noel Rodrigo's Leopard Safari – Enjoy the traditional-style safari tents and a tasty jungle barbecue for dinner to enrich your safari experience.
Kulu– The spacious custom-made tents and customizable Sri Lanka safari routes is an opportunity to grab that is offered by this camp.