Details
History:
This largest city in the state of Gujarat, Ahmedabad has its history tracing back to the 12th-century Chalukya dynasty. The city was initially known as "Karnavati". Later, Sultan Ahmed Shah renamed the city like Ahmedabad. It soon became the major site for political focus, trade, and commerce.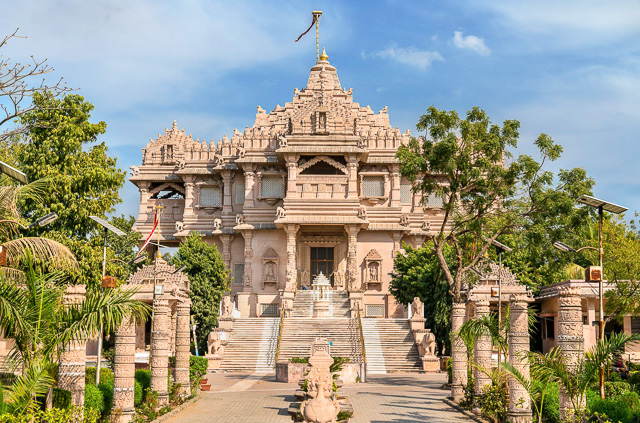 Culture:
Apart from the significant cultural influence of the Muslim Sultanate, Ahmedabad is notable for the Parsi population. Navratri, Deepavali, and Uttarayan are the major festivals. The major cuisine comprises vegetarian food. Ahmedabad is famous for embroidery from Saurashtra and Kutch. Dandiya and Garba are popular dance forms.
Places of Interest:
Gandhi Ashram: Popularly known as "Sabarmati Ashram" is personal memorabilia of the "Father of the Nation". It was the starting place of the famous Dandi March "salt revolution". This Ashram records the life of Gandhiji, preserves scriptures, books and manuscripts of him and even the relics like the 'charkha'(spinning wheel) and writing desk.
Sidi Sayed Mosque: Sidi Sayed constructed a mosque that has an architectural reference to the African diaspora. During the Mughal rule, the descendants of "Sidis" -Ethiopia and Africa contributed to military power, art and architecture. Hence, it is one of the accomplishments of Sidis in India.
Bhadra Fort: This monument is inspired by Indo-Saracenic architecture and was built during the Muzaffarid dynasty. Ahmed Shah named the fort "Bhadra" after the famous Bhadrakali temple. During British rule, this fort was converted into a prison.
Heritage House of Pols: Heritage House of Pols makes Ahmedabad a UNESCO-recognized Heritage city. The Sanskrit word "pols" refer to Gates, hence it opens the gates to the congested lane of beautifully colored houses with wooden carved facades and notable 'chabutro'.
Akshardham Temple: This Hindu place of worship echoes Hindu art and architecture. This temple is dedicated to God Swaminarayan. This temple built with sandstone has more than 200 idols of gods and incarnations of the millennia.
Kankaria Lake: It is the second-largest lake with a polygonal reservoir and summer palace "Ghattamandal" consisting of a beautiful garden. Kankaria Lake has other attractions like the zoo, toy train, hot air balloon, and kids' city for people to enjoy.
Sarkhej Roza: A mausoleum built along with a mosque to honor Ahmed Sheikh Ganj Baksh Khattu. This monument is laid on Islamic geometry with Hindu-Jain construction and craftsmanship: prominent Indo- Saracenic architecture.
The Kite Museum: The Famous architect Le Cobusier's design and informative museum developed by Sanskar Kendra is a beguiling sight. A museum dedicated to kites grabs the attention of children and kite flyers.
Adalaj Vav: Also known as Rudabai Vav is a stepwell in the village of Adalaj. It was constructed in memory of Rana Veer Singh, by his queen wife Rudadevi in 1498. It is a fine example of Indian architecture for a five-storied deep well.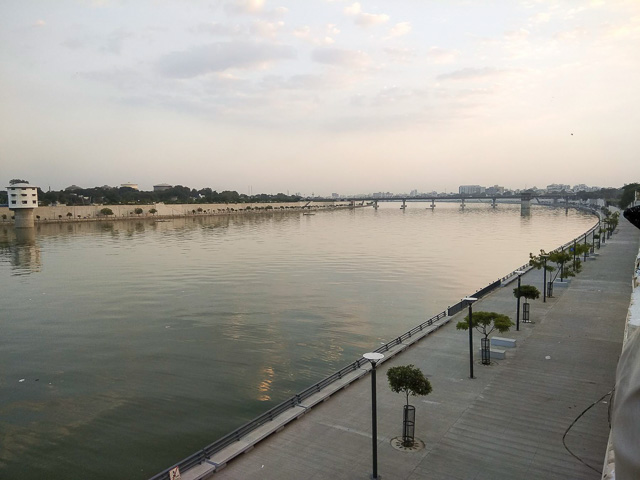 Other Attractions:
Jain Derasar Heritage Walk: This Heritage Walk in Ahmedabad takes you through rich cultures and traces of Jain history. This walk to Jain Derasar temples will start at Vasupujya Derasar and take along the walled city. This walk has 10 halts at various sights including the water fountain show at Akshardham.
Kite Festival: Kite festival is the most popular festival among the 200 regional festivals of Gujarat. Kite festival is a great sight to watch with beautiful kites of different colors and shapes soaring high. This festival is held during Uttarayan, and is a symbol to awaken the Gods from their sleep. First International kite flying festival was organized in 1989.
Navaratri Festival: The entire state goes into euphoria during the Navaratri festival. The entire city indulges in Garba and Dandiya. The nine days of Navaratri are dedicated to nine forms of "Adya Shakti". Chamunda Mata Mandir, Chatila, Khodiyar Mandir are important temples to visit during Navaratri.
Food:
Gujarati cuisine is most notable for its sumptuous traditional 'Thali'. The Thali consists of roti, dal, rice, shaak (a dish made with spices and vegetables), 'kathor' along with snack item 'farsaan' (like samosa, dhokla, pathra) and sweet 'misthaan' (like doodh pal, jalebi, etc). Staple food includes khichdi, dal, vaghar. Daal-bhaat-roti-shaak is everyday food.
Shopping:
At the crowded shopping street 'Lal Darwaja' where you can buy garments for men, women, and children. Visit the Sindhi market for upholstery and drapery. Manek Chowk is a food paradise for spices and nuts and does try out Street food like panipuris, dhoklas, and samosas here. Law Garden markets, CG Road and Teen Darwaza are other best shopping sites.
How to reach:
By air: Sardar Vallabhai Patel International Airport in Ahmedabad connects to major metropolitan cities including Goa and Pune directly. International direct flights are available from Newark, Abu Dhabi, Sharjah, and Singapore.
By road: Interstate buses are available within the city and major cities in India. From Shirdi, Mumbai, Pune, Bhavnagar, and Gandhinagar regular buses to Ahmedabad can be boarded.
By train: Kalupur station is the Ahmedabad central railway network that links to major cities of India.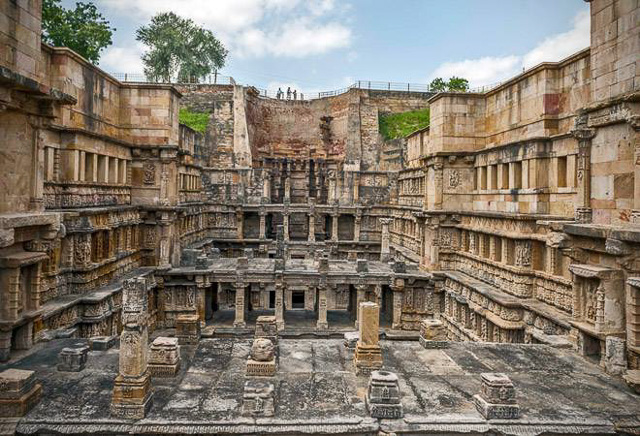 Where to stay:
This city has a wide range of hotels for your perfect stay at Hyatt Ahmedabad, Courtyard by Marriott Ahmedabad, etc. Certain budget accommodations and dormitories will be arranged for your group stay. Fern Hotel Ahmedabad and Crowne Plaza Ahmedabad are the best options for your stay too.
The House of MG (Mangaldas Ni Haveli): This premier hotel of colonial architecture, has 38 rooms to stay along with a lotus-themed pool. Agashiye and The Green House restaurants are worth trying.
WelcomHeritage Mani Mansion: Once the official residence of the Dalal family with a history of 94 years. This Mansion is famous for its " Corporate Suites".
The Ummed Ahmedabad: Book your stay at Gujarat's first five-star luxurious hotel only 500 meters away from Sardar Vallabhai Patel International Airport.
Novotel Ahmedabad: This is a contemporary five-star premium business hotel with 184 spacious rooms and 4 supreme-class audiovisual conference halls.
Doubletree by Hilton: Built in the modern style architecture (with a great city view) it is notable for the executive stay.
Hyatt Ahmedabad: An upper upscale hotel Hyatt Ahmedabad has 174 guest rooms along with 10 suites and renowned The Oriental Grill restaurant.
Fern Hotel Ahmedabad: Located on S.G Highway, it is the first five-star Ecotel Hotel in the city. This hotel provides a luxurious stay with 3 exemplary dining options.
Courtyard by Marriott Ahmedabad: A five-star hotel of sheer elegance and sophistication. A large pool, gym, and wellness spa for the clients.
Crowne Plaza Ahmedabad: This five-star hotel has a perfect blend of Indian hospitality and modern stay. This chic stay has 200 rooms with all luxurious amenities.
Rivera Sarovar Portico: Popular for the long green lawns, this luxurious hotel opens its views to the Mughal gardens and the Sabarmati River.
Fortune Landmark Ahmedabad: The best landmark in the central city with first-class amenities. Fortune Landmark Ahmedabad is notable for client satisfaction and the perfect dream stay.