Details
Culture:
Hinduism, Christianity, and Islam are the three most common religions in Kerala, where they all coexist peacefully while preserving their distinct cultures. Kerala is well-known for its cuisine, dancing, music, and handicrafts. The Indian traditional dance style known as kathakali began more than 200 years ago in Kerala. Numerous more classical dances, such as Mohiniyattam, Krishnattam, Thullal, and Oppanna, may be traced back to Kerala. Kalaripayattu, the father of Kung-Fu, is a well-known martial art from Kerala. Kerala is renowned for its complex carvings on granite, metal, rosewood, and sandalwood. The state's extensive collection of sculptures and monuments serves as evidence of its long history with masonry.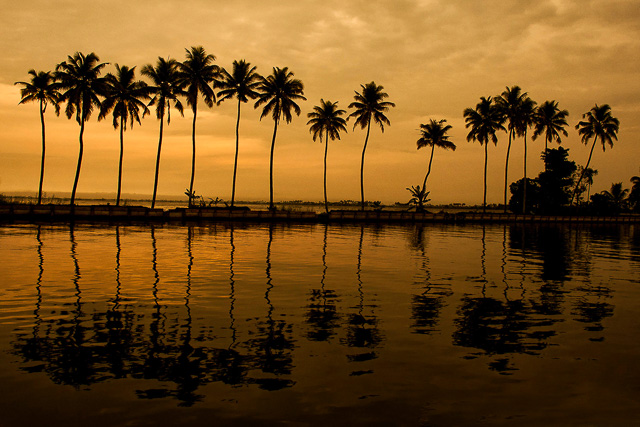 Places of Interest:
Kumarakom Bird Sanctuary – Spread over 14 acres of land, the place is home to a large variety of birds and several migratory birds are its visitors. Visiting the sanctuary is magnificent as well as a relaxing and refreshing experience.
Alappuzha reaches Alleppey Beach or Alappuzha Beach is known for its water and surroundings. It has a pier that is more than 150yrs old stretching out into the sea. A beach is a good place for relaxing and having fun at the same time as here water sports are carried out by the locals. The longest lake in India is situated here.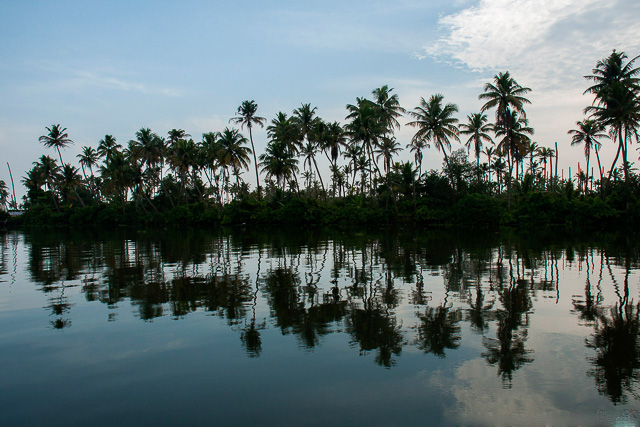 Vembanad Lake – The Vembanad Lake is a lagoon that ranks second in terms of size. This is a popular place to visit. You can hire houseboats and go for Alleppey houseboat tours. There are Alleppey boat house packages available to arrange for a stay on the lake for a few days. A tour through the lake is amazing. You can see the fish swimming in the water, ducks floating, and lush green surrounding them. The experience is further enhanced by the cool breeze and pleasant atmosphere. Nearby attractions Kochi town. The city is in the district Ernakulam where traditionally Kochi was the peninsular area and Ernakulam was the mainland area. Kochi has been an important spice trading center throughout the past. The word Kochi is derived from Malayalam and means a small lagoon.
Marari Beach is at a distance of 11 kilometers from Alleppey. This is a perfect spot for tourists who are heading to the backwaters to the south of Cochin. The palm trees lining the beach provide an aesthetic view. The beauty of Marari Beach has resulted in it being listed among the top beaches of Kerala. The best part is that the beach has not been affected by the over-development of popular tourist destinations. Tourists can try out kayaking or ayurvedic spas that are present nearby. The best time to visit Marari Beach would be between December and March. The most preferred mode of reaching Marari Beach from Alappuzha, which happens to be the nearest railway station, is by cab or auto-rickshaw.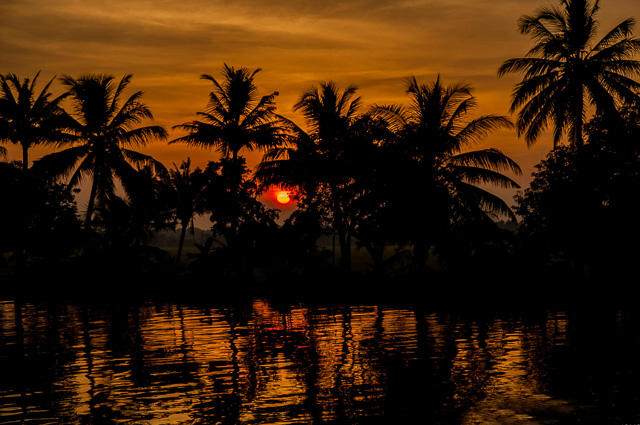 What to eat:
Alleppey is not only famous for its beaches, churches, temples, shops, and other tourist destinations but also serves you some delicious and flavourful food items. These food items are appreciated by the local population and liked by tourists as well. The street food at Alleppey has an amazing flavor with the magic of local spices. A few food items are mentioned below, which should not be missed on the streets of Alleppey. They are – Kerala sadya, idli, and sambar, fried and grilled shrimp, Malabar biryani, Kerala fish curry, veg-biryani, banana chips, puttu, and kadala. An Alleppey houseboat offers you the authentic delicacies of Kerala. It starts with tender coconut juice as a welcome drink. In meals, you can taste the royalty of spices by having mixed veg thoran, fish fry, banana Kalan, pappadam, sambar, fruit salad, chicken roast or paneer masala, and raita. For evening snacks, you can have tea or coffee with banana fritters or veg pakoras. For breakfast, you can choose any of the dishes involving: idiyappam/ appam with egg curry /veg stew or poori bhaji with tea or coffee. So Alleppey boat house packages offer you a complete three-meal plan with a tasty and freshly cooked breakfast, lunch, and dinner. If you have any dietary restrictions, an Alleppey houseboat will surely adjust according to you. For this, just inform us while booking the Alleppey houseboat.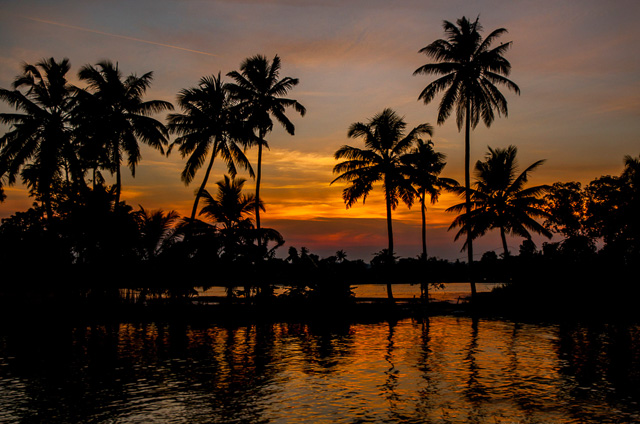 How to reach Alleppey Houseboat:
Alleppey is the 10th largest city in the Indian state of Kerala. It is also known as Alappuzha. Being one of the favorite tourist destinations, it is well connected with the other major cities of India by air, rail, and road. By Air: The Cochin international airport is located 75 kilometers from Alleppey, and it is connected to all major cities of India and abroad by this airport. You can rent a car to reach the city from the airport. By Road: Regular buses are available to reach Alleppey. You can also take shared cabs and taxis for the same route or rent a car. By Rail: The Alleppey Railway station is around 4 kilometers from the center of the city. The railway station is well-connected to major cities like Chennai, Delhi, Mumbai, Vellore, and Cochin. From the railway station, you can get buses, taxis, or auto-rickshaws to reach Alleppey.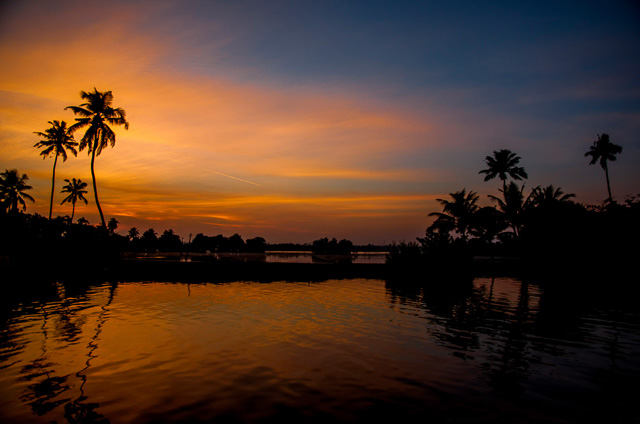 Where to stay:
As the Alleppey boat house packages are popular among tourists, you can find clusters of resorts and hotels near the backwaters. You should look for a hotel that is close to the beach. This would enable you to enjoy the beach for a stroll in the morning as well as the night. Below are a few of the best hotels in Alleppey-
Punnamada Backwaters Resort: -They provide you with a stunning view of Kerala backwaters. During your stay at the resort, you will experience the traditional hospitality culture of Kerala. It is surrounded by backwaters. The serene environment ensures that you have an amazing vacation in Kerala.
Uday Backwater Resort: -A stay at the Uday Backwater Resort will allow you to experience an exotic life on the shores of Punnamada Lake. The enchanting backwaters will make your stay memorable. You can enjoy a ride in an Alleppey Houseboat on the calm backwaters with the waves lapping against your boat.
Lemon Tree Backwater Resort: -Located on the edge of the Vembanad Lake, they provide a close-up view of the backwaters from all their rooms. The Lemon Tree backwater resort has an infinity swimming pool and an ayurvedic spa center as well.