Details
Situated approximately 30 km southwest of Diego Suarez's town, it was the first on the island to earn the title of a national park. The three major waterfalls of the park are the Antomboka, the Sacred Waterfall, and the Admirable Fall. Wildlife lovers with limited time may head right to the Sacred Waterfall to see a variety of lemurs, orchids, and birds.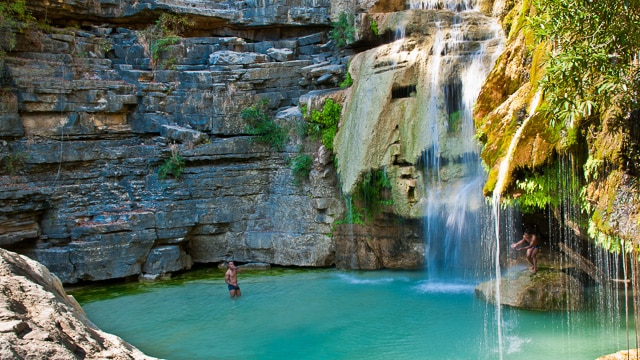 TheAmber Mountain National Park is named after the local trees' resin that holds medicinal properties, still used by the native Malagasy residents. Cradled in northern Madagascar, this peak rises sharply from the surrounding dry region and has a cool climate and wonderful landscapes.
With a host of endemic flora and fauna, visitors are likely to encounter stump-tailed chameleons,leaf-tailed geckos, and frogs, to butterflies, rare aye-ayes, Rufous mouse lemur, and dwarf lemurs. Spotting the smaller critters can be quite fun!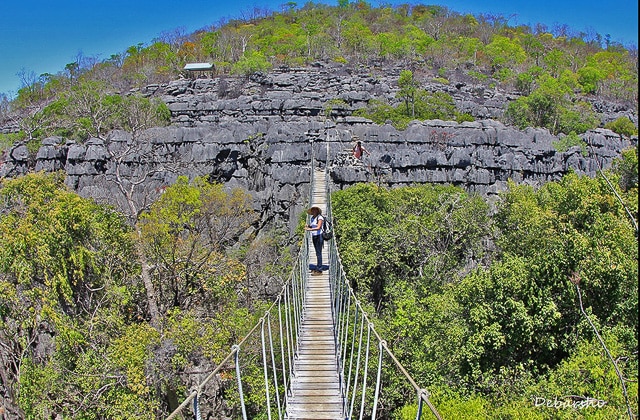 The park has many walking trails meandering through the forest. Two trails lead to waterfalls, the Cascade d'Antomboka and Cascade Sacrée. While exploring on foot, travelers can have a closer view of the leaf-mimic and stump-tailed chameleons, tree boas, leaf-tailed geckos, butterflies, and pill millipedes that curl up into perfect fluffs. While the seven lemur species in the park include the crowned lemur and Sanford's brown lemur, hikers often view at least one of the diurnal species.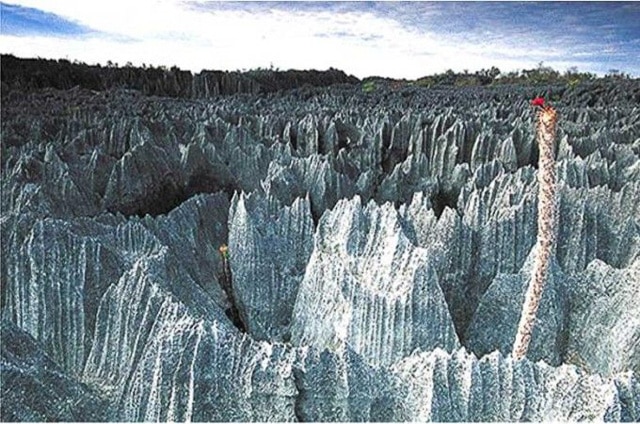 Joffreville (Ambohitra)
Established in 1902, Joffreville was earlier the French military's recreational resort. Today, the place continues to exist as a quiet but exceptionally peaceful location that has dilapidated colonial buildings, inconsistent weather, and awe-inspiring views of valleys and mountains.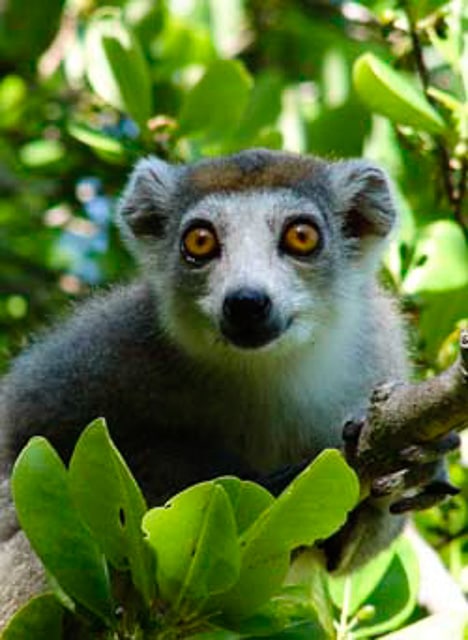 Most travelers use this town as a connecting point to reach the nearby Parc National Montagne d'Ambre. However, Joffreville is also a splendid base where visitors can delve deeper into the northern highlights, such as the Tsingy Rouges, the Black Lemur Camp, Diego, Ankarana, and Les Trois Baies.