Details
The best skiing in India is said to be available in Auli. Visitors to the Auli ski resort's most common activity is skiing. Everyone can find a variety of activities here, from seasoned skiers to eager beginners. One of the most well-liked ski areas in India is the Auli Resort. Another well-liked attraction in this region is the longest, 4-kilometer-long cable car ride, which provides breathtaking views of the surrounding meadows and the Himalayas. This journey also provides magnificent views of Nanda Devi, Dron Parvat, Trishul, and Chhang Bhang. Another well-liked activity here is hiking up to the Kuari Pass. It covers Gorson and Tali along the way as it travels from Khulara to Tapovan. Joshimath's market, which is 15 miles from Auli, is a great place to shop. To decorate their houses or to give as gifts to loved ones, tourists can purchase exquisite souvenirs such as blankets, knitted caps, and colorful shawls.
Other Places Around
Gurso Bugyal is located just 3 km away from Auli. It offers picturesque views in the green months of spring and the time of the white in the winter.
One of this location's main tourist attractions is Nanda Devi National Park. Some of India's tallest mountains surround the park, the bases of which are included within this biosphere reserve. The Himalayan Tahr, Bharal, Mask Deer, and Goral are just a few of the hoofed creatures that visitors can see in the natural meadows of alpine flowers. This area is also home to numerous bird species, including the Tragopan, Monal Pheasant, and Himalayan Golden Eagle. It features a wide range of animals, including rare specimens of Blue Poppies and Brahma Kamals (Saussurea obvallata).
The nearby popular city of Joshimath offers trips to popular places like Badrinath, Vishnu Prayag, Salidhar Tapovan (known for its hot water springs in the area), and Chenab Lake (which is a very quiet offbeat location close to the Dang village, which is the last rural settlement of Joshimath). However, there are no motorable roads to most of these locations.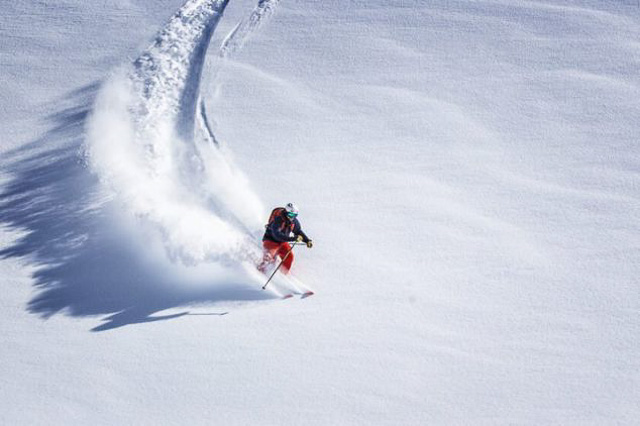 Best Time to Visit
Auli is accessible all year round and the best time to visit totally depends on the purpose of the visit. The winter months of January and February are the best time to visit if tourists look forward to skiing and enjoying winter sports. However, there is no certainty about the weather during this time. If tourists seek to enjoy some getting around and tourist activities, May and June is the best time to visit. July and August are perfect if you want to enjoy the majestic views and October and November are ideal for honeymooners.