Details
The Chopta region, at a height of 2,680m, is surrounded by coppices of oak, pine, and rhododendron trees, as well as rich alpine meadows. It is located under Tungnath. The majority of birdwatchers enjoy breathtaking sightings of Himalayan birds in the Chopta region, which is famous for its magnificent Himalayan Monal. At the Makku Farm and Makku Bend, all of the local meadows start to vanish and are replaced by deep forests made mostly of oak and rhododendron. One can see the scenery turning into a blend of forest patches and agricultural land after traveling to Makkumath in the west. This area offers a stunning experience of spotting the rare finches, and sometimes, a nesting Pied Thrush!
In order to enjoy the magnificent Mandakini River, travelers should pause and have lunch at Yellow-rumped Honeyguide, a restaurant perched on a cliff wall, before continuing on to Kakragarh. Early summer travelers will be rewarded with a variety of sightings of the Spot-winged Starling, one of the most stunning Himalayan birds that breed here.
Vegetation
Representing the wet temperate vegetation, the Rudraprayag area's most dominant species across the higher elevations is the Banj Oak. Rhododendron arboretum, Lagerstroemia parviflora, and Pinus roxburghii are the other dominant species at different heights of the region.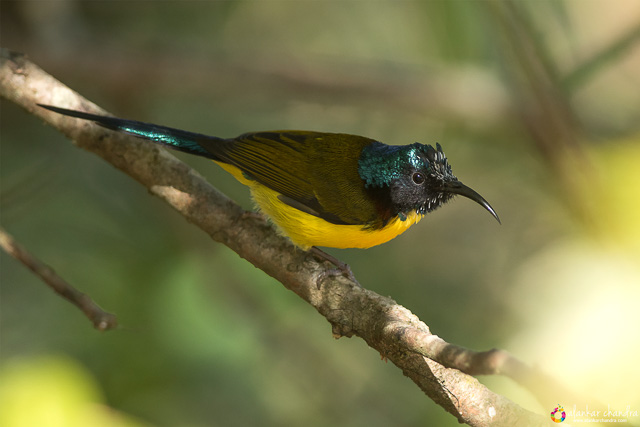 Birdwatching is mainly done on foot and mostly on the roadside, your car drops you at the nearest road access. The target bird species of this region are Snow Partridge, Himalayan Monal, Koklass Pheasant, Kalij Pheasant, Golden Eagle, Bearded Vulture (Lammergeier), Upland Buzzard, Himalayan Owl, Spot-winged Rosefinch, Rufous-bellied Woodpecker, Spot-winged Grosbeak, Variegated Laughingthrush, Nepal Wren-Babbler, Pied Thrush, Long-billed Thrush, Scarlet Finch, Golden Bush-Robin, White-browed Bush-Robin, Coal Tit, Fire-fronted Serin, Spot-winged Starling, Himalayan Beautiful Rosefinch, European Goldfinch, Ashy Wood-Pigeon, Fire-capped Tit, Spotted Laughingthrush, and Yellow-rumped Honeyguide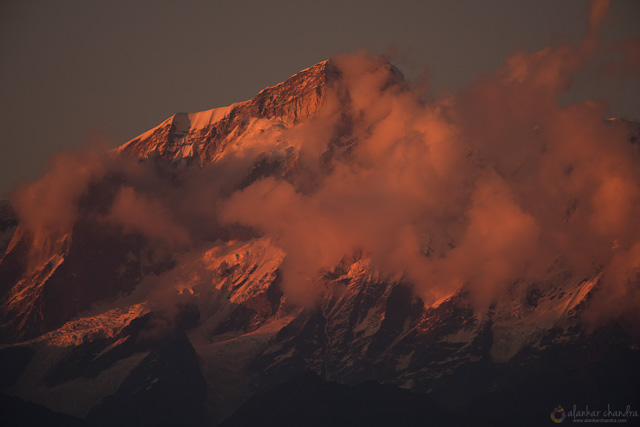 Birding regions of Chopta
Duggalbitta: Also known as a paradise for bird lovers, Duggalbitta witnesses more than 140 species of Himalaya birds. Amongst the many species, one can spot the Brown Dipper, Fire-tailed Sunbird, Kingfisher, Snow Patridge, Tickell's Leaf Warbler, various species of woodpeckers, Mrs. Gould's Sunbird, and many more.
Devdarshini Point on Tungnath Trek: The Devadarshini Point is surrounded by deodar, pine, and Rhododendrons and also acts as a region with rich fauna and flora. Some of the best species of birds spotted in this region include the Koklass Pheasant, Himalayan Monal, Himalayan Bluetail, Himalayan Griffon, Chestnut-crowned laughing thrush, Fire-tailed Sunbird, and many more.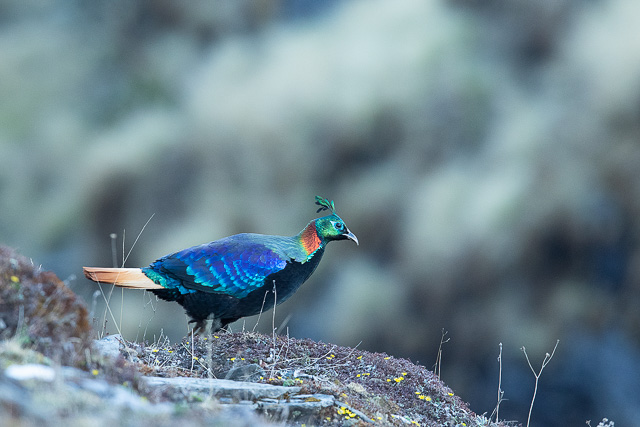 Makku Math: Clothed with lush green forests, Makku Math has various species of birds like the Long-tailed Minivets, Great Barbet, Russet Sparrow, Golden Bush Robin, Eurasian and Black-headed Jay, Tickell's Thrush, and many more. The bird watchers will also be able to spot the rare finches and maybe a nested Pine Thrush as you travel toward Makku Math.
Mandal: Acting as an excellent spot for birding, Mandal is a small village lying in the lap of the Himalayas. It houses some of the most unique bird species as it is one of the richest bird diversities. Some of the common bird species of this area include Yellow-billed, Red-billed, Blue Magpie, Oriental Turtle Dove, Long-tailed Minivet, and many more.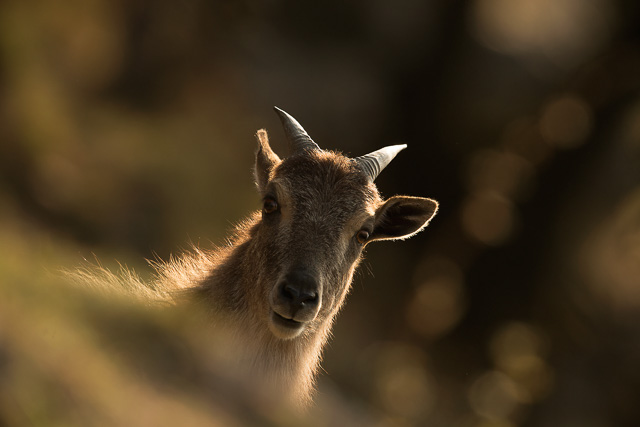 Being a paradise for some of the most stunning treks, the most famous trek of the region is the trek from Chopta to Chandrashila Peak (4,000 m), via. the Tungnath temple, and back. The time required to complete this trek is 4 to 5 hours and the 1 km distance between Tungnath Temple to Chandrashila Peak is the highlight of the trek. One must start the trek early, as it rewards with sightings of the Snow Partridge, Alpine Accentors, and Himalayan Monal.
The DeoriaTal to Chopta is another stunning trek that takes four to five hours to complete. One can get a 300° wide panorama view of the lake from this point. Trekkers can also see the mountains like Nilkantha, Chaukhamba, Bandarpunch, Kalanag, and Kedar Range from this trek. The other route to Deoriatal is commonly used for night camping, jungle trekking, etc.