Details
The Godafoss can be divided into two conveniently accessible sides: east and west. Even while the Godafoss waterfalls are the site's main attraction, there are other smaller waterfalls and rivers that branch off of it. Godafoss is a smaller, more tranquil waterfall that is also shorter in height. So, there is no risk and no need for concern. When you arrive at the Godafoss waterfalls, you will instantly be swept away into a happy world where you unwittingly become engrossed in the captivating beauty of the waterfalls. There are many places to sit in this paradise-like setting and take in the beauty of the natural world. However, take care when moving close to the large rocks' edges as they can be slippery even when it's sunny and dry outside.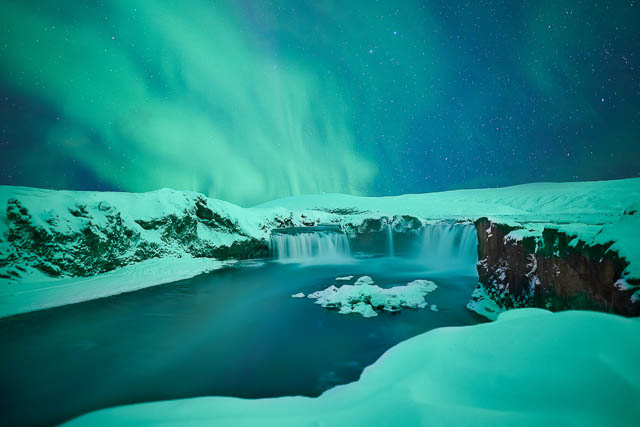 Views are abundant on both sides of the waterfalls, which are separated by large boulders. Head to the west side, which is the easiest to get to because it's closest to the parking lots if you want to relax and take in the scenery. However, you must relocate to the east side if you wish to let your feet dance in the chilly waves. You can descend to the water basin using the narrow trail, but be careful getting there. Don't err. Please be aware that the only way to get to the east side of Godafoss from the west side is to follow the river, cross close to the bridge, and past the gift shop. Enjoy the views along the journey. There are beautiful glimpses of Godafoss behind some of the smaller rock formations.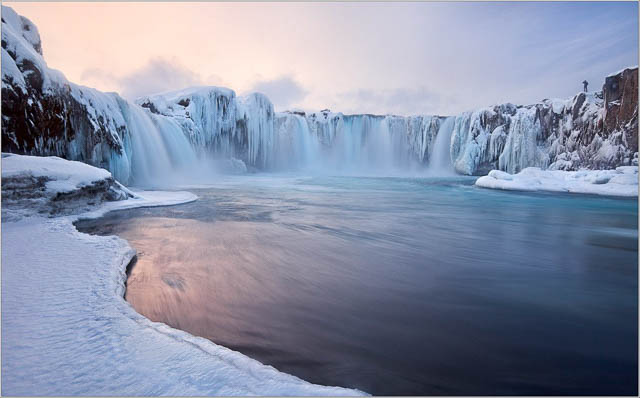 If you are a nature fanatic, this Waterfalls of the Godsis definitely for you. There are various nearby attractions around Godafoss, such as Iceland cave tours to Grjotagja Hot Spring and Cave, Lofthellir Cave, Lake Myvatn, the Myvatn Nature Baths, Dimmuborgir Lava Park, Godafoss waterfall, Krafla Caldera, Mt. Hverfjall, Selfoss Waterfall, Dettifoss Waterfall, Vaglaskogur Forest, Asbyrgi Canyon and more. The Godafoss Waterfalls are a mesmerizing sight with clear-colored waters. It is one main attraction that shouldn't be missed while traveling to Iceland. Mývatn Lake is known for its rich birdlife and the surrounding basalt pillars, craters, geothermal areas, and fortresses. Another wonderful scenic beauty is the Dettifoss Waterfall which is the second most powerful waterfall in Europe with a width of 100 meters and a height of more than 44 meters. Just like the Godafoss waterfall, the Asbyrgi Canyon is also correlated to Old Norse mythology and is said to have gotten its horseshoe shape from the hoof of Odin's eight-legged steed.