Details
Jodhpur was historically known as the Kingdom of Marwar. The city was ruled from 1818 to 1949 under British colonialism. Jodhpur City was established by a Rajput leader named Rao Jodha who also invaded Mehrangarh's territories. Rao Jodha made Mandore serve as the capital, which was his birthplace but later moved the capital to Jodhpur.
The city of Jodhpur is gifted with a thriving culture. The city is renowned for its locally created handicrafts. In this city, it is extremely simple to find attractive rugs, puppets, and other items. The city is also well-known for its delicious Pyaz ki Kachori and Mirchi Vada.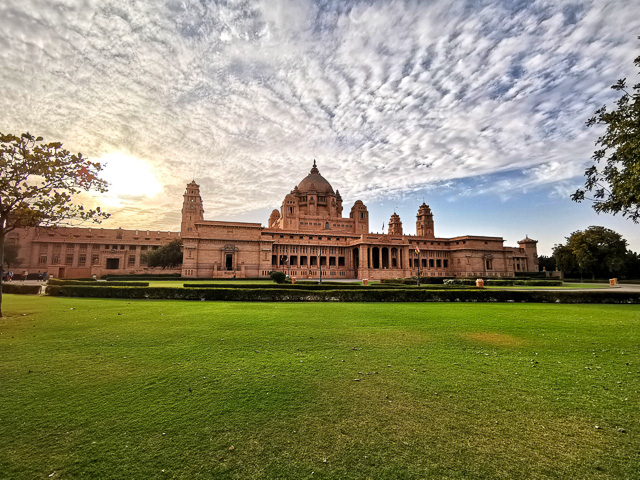 Places of Interest:
Mehrangarh Fort: It is the majestic historic Jodhpur fort serving the glory of the blue city of India. The fort stands on the top of an elevated hill 400 meters above ground level.
Umaid Bhawan Palace & Museum: Umaid Bhawan Palace & Museum is a crowd pillar indication of the regal history of the state. Umaid Bhawan Palace Jodhpur is divided into two parts; one serves as the museum and the other serves as the luxurious hotel.
Jaswant Thada: Jaswant Thada is an architectural marvel. Known as one of the most beautiful white marble cenotaphs, built-in 1899 by Maharaja Sardar Singh in memory of his father Maharaja Jaswant Singh II.
Ghanta Ghar: Ghanta Ghar also known as the Clock Tower was designed between 1880 to 1911 by Maharaja Sardar Singh. It is the homonymous landmark in the city, it's more of an architectural delight.
Mahamandir Temple: Mahamandir Temple in Jodhpur is an architectural wonder. The temple was built in 1812. It is popular for the cravings depicting yogic postures, intricate motifs, and other works of art inside the premises of the temple.
Sardar Samand Lake and Palace: Sardar Samand Lake and Palace was built in 1933 by Maharaja Umaid Singh as the hunting lodge. After so many years this Jodhpur palace is still the favorite spot for travelers. This place is a quintessential spot for anyone who once again wants to dig into the history of Rajasthan.
Balsamand Lake: Balsamand Lake is an artificial lake built by Balak Rao Parihar in 1159 AD as a reservoir of water to cater to Mandore. In the middle of the lake, there is a manicured garden full of mangos, papayas, and pulp trees to make your visit to the lake even more marvelous.
Mandore Garden: Mandore Garden is just a few kilometers from Jodhpur. The main attraction of the garden includes Royal cenotaphs, a hall of heroes, a temple, and a government-owned museum. The garden is surrounded by greenery, a scenic view, and a peaceful environment.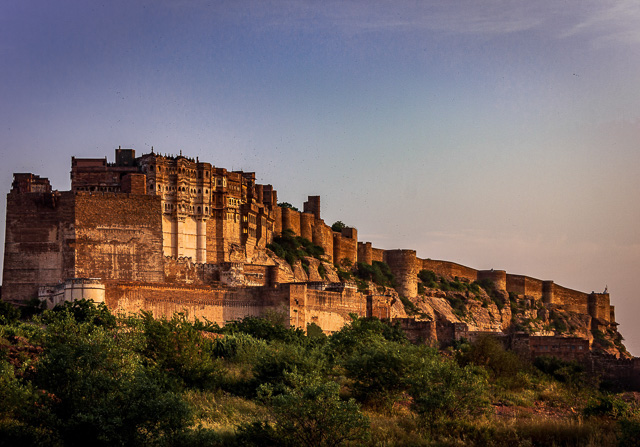 Nearby Attractions:
Osian Camel Safari: The Osian Camel Safari and Temple Visit will astonish you with its unique habitat. You will observe the pretty flowers flourishing without any water, the day growing chilly, and you sitting in the dusk among the dues listening to folk music and gazing up at the innumerable stars. You can go to the Sachiya Mata and Mahaveers Temples while on your safari.
Bishnoi Village: Bishnoi Village has been a popular tourist destination since the ancient days. The rulers of Marwar used to invite their guests to visit the village and enjoy the country's traditions and culture.
Overlander Desert Jeep Safari: Overlander Desert Jeep Safari is a desert adventure letting you experience authentic villages, desserts, food, and customs, and nature takes you to places where life is conducted in total harmony with nature. Freshness and simplicity are the delicacies of the cuisines. During your jeep trip, you can witness and snapshot some wildlife like a black bull, blue bull, chinkara, and various radiant-glowing birds like demoiselle cranes and various ducks and land birds.
Where to Stay:
Apart from culture, heritage, and tradition the blue city of India is also known for offering comfortable accommodations to visitors. You can choose Taj Umaid Bhawan Palace to experience the ancient environment with century-preserved architecture. You can choose Raas Jodhpur located behind the Mehrangarh Fort. You can also go for Taj Hari Mahal Palace, the luxurious hotel manifesting grace. You can also go to Ajit Bhawan Palace, the heritage hotel of Jodhpur.