Details
Paradesi Synagogue: Paradesi Synagogue is the oldest port in Kochi built-in 1568 by the Spanish and Dutch Sephardic Jews. This port represents the taste and traditions of the ancient Kerala culture. This is the most visited place in the Kochi tour.
Mattancherry Palace: Mattancherry Palace is also known as the Dutch Palace located at 12 km from Ernakulam, it was built in 1545 C.E. The place houses the array of murals. It represents the great work of Sanskrit poet Kalidasa and showcases the beautifully written Hindu moral books Ramanaya and Mahabharat.
Chinese Fishing Nets: Chinese Fishing Nets is one of the famous tourist attractions in Kochi. It can commonly be seen in the Cochin houseboat. The net is mounted on bamboo and teak poles holding it horizontally to bring down into the sea.
Kerala Folklore Museum: Kerala Folklore Museum is created in the typical Kerala style inspired by ancient temples. The museum houses a priceless collection of thousands of artifacts covering three major architectural styles: Malabar, Portuguese, and Travancore.
Santa Cruz Basilica: Santa Cruz Basilica is one of eight basilicas that gives visitors an indelible impression. It is a historical monument with charm showcasing the ancient times. Tour Kochi is never completed without visiting this place.
Hill Palace of Tripunithura: Hill Palace of Tripunithura is the first heritage museum in Kerala, located in the Ernakulam district of Tripunithura. This place holds the immense collection of Former Maharaja of Kochi. In the present time, it is one of the largest archeological museums in the world.
Fort Kochi: Fort Kochi is the historical destination with some European heritage and cosmopolitan temperament. This place is considered to have historic importance because it has the best-preserved past of colonial times with the old colonial roads, tree-lined streets, and quaint small buildings and towns.
Jew Synagogue and Jew Town: Jew Synagogue and Jew Town are surrounded near the thin street winding between the Mattancherry Palace and Jewish The synagogue, the oldest place housing the Jewish community. This place is the perfect destination to stock up exotic crafts and beautiful antiques.
Bolgatty Palace: Bolgatty Palace offers a great holiday option for travelers with four palatial suites. The place was originally founded by Dutch merchants, and it is one of the oldest palaces of Holland founded in 1744.
Indo-Portuguese Museum: Indo-Portuguese Museum shows the indelible impression left in our society and history by Portuguese. The museum is divided into five main sections: altar, treasure, procession, cathedral, and civil life. It is famous for highlighting the cultural importance of Kerala.
Malayatoor Church: Malayatoor Church is located at the top of Malayatoor hills. The church is dedicated to St. Thomas. This church attracts a large number of devotees not only from India but from all around the world. The church was designed by the Vatican and considered to be one of the eight international Churches in the world.
St.Francis Church: St.Francis Church is one of Kochi's most notable Churches with the background dating back to the 16th century. The church is a paradise with secret surprises for visitors who want to divine or revive ancient history.
Nearby Attractions:
Athirapally Waterfalls: Athirapally Waterfalls is 75 km from Cochin. This place is a combination of a mountain landscape and a beach with frolicking waves. This waterfall marks the entrance to the Sholayar Ranges in its pure form which makes it an illustration of nature.
Thattekad Bird Sanctuary: Thattekad Bird Sanctuary is a perfect place for bird lovers and wildlife enthusiasts. This place is 66 km from Cochin. This 25-sqm was declared as a sanctuary at Thattekad in 1983. It is located in the northern part of the Periyar river.
Cochin cruise:1-day trip cruise cochin reveals the beauty of this beautiful city cruise that provides accommodation with free WiFi, a restaurant, and a private lounge. Cochin houseboat offers a balcony with the view of lakes, a private kitchen, and a large seating area.
Mararikulam Beach: Mararikulam Beach is famous for the splendid stretch of palm-fringed sandy beach. The beach is located at a distance of 45 km from Cochin. This beach is a perfect spot where one can endlessly enjoy the local charm and tradition of Kerala.
Kodanad Elephant Training Center: Kodanad Elephant Training Center is located at a distance of 55 km from Cochin it is one of the famous tourist spots in Kerala because it is only a training center where baby elephants are raised and trained. Training is given to the elephants so that they can be used for transporting woods from the jungle.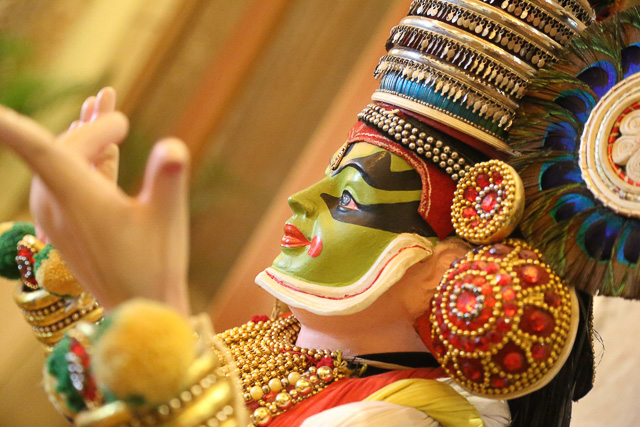 Other Attractions:
Heritage walk of Fort Kochi: Heritage walk of Fort Kochi gives the visitors a glimpse of the rich past of Kochi. It highlights the mixed influences of Netherlands, Portuguese, British, and Jewish which makes this city unique. This walking Kochi tour allows exploring the town's quaint streets on foot and gets to know about the everyday lifestyle of Kochi.
Take a Cooking Lesson: Visitors can also take cooking lessons in Kochi to get to know more about South Indian cuisine. This city is the land of spices and during the Kochi tour, one can engage herself in knowing the food culture and local life of the city.
Sunset Harbour Cruise: With Sunset Harbour cruise one can experience the one-hour cruise trip with a stunning view of the Marine Road, Chinese fishing boats, and Bolgatty Island. This cruise trip allows seeing the sunset from the open boat which opens the Kochi Lagoon into the Arabian Sea.
Kerala Kathakali Centre for a Cultural Evening: Kerala Kathakali Centre for a cultural evening allows the visitors to get mesmerized with the Kathakali dancers who enact scenes from the Mahabharata and Ramayana in their vibrant dress, dramatic makeup, and eye-catching eye movements it allows the visitors to be lost in the realm of Indian mythology that connects with Kerala's rich culture.
Cherai Beach: Cherai Beach is located a few kilometers from Ernakulam industrial district. This is one of the favorite spots for people looking for soothing swimming with the advantage of being in the backdrop of coconut groves. This beach provides a wonderful view of the famous Chinese Fishing Nets.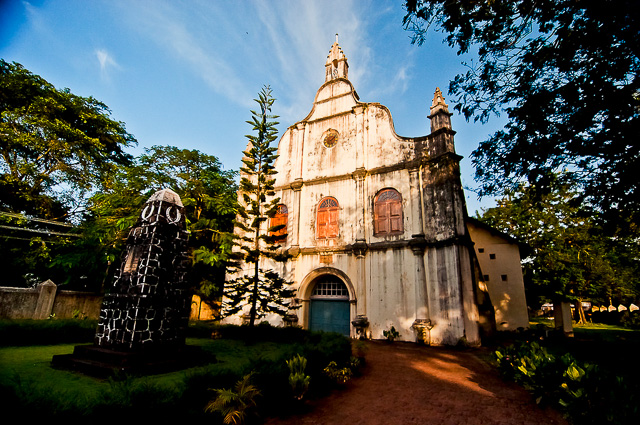 Food:
Kochi is the city famous for a Malayalam dish Puttu Kadala. Nothing is more satisfying than a Puttu and Kadala curry piping hot plate for dinner. This quintessential dish can be found in every restaurant. Puttu is ground rice served with coconut or banana shavings and Kadala curry consists of black chickpeas cooked in roasted coconut gravy.
Shopping:
Lulu Mall is the one-stop-shopping destination in Kochi. This mall houses a large variety of national and international fashion and retail outlets. Apart from clothing this mall also has the unique ornaments and pieces that showcase the Kochi beauty which one can take with themselves as a memory.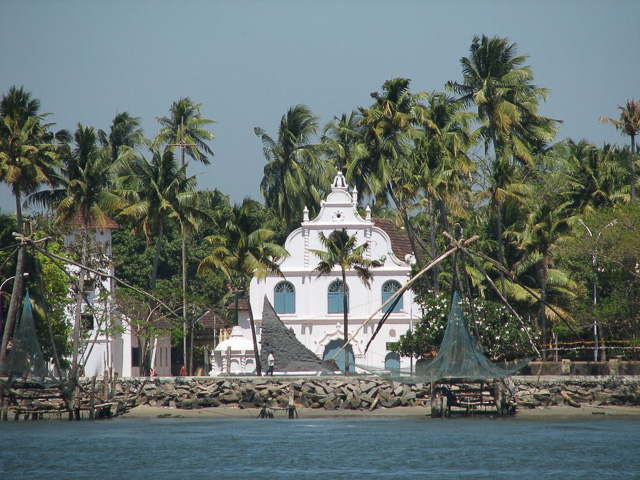 Where to Stay:
Kochi is the city that very well takes care of its visitors from offering the best travel time to offering the best place to stay in. Below are listed some of the most famous places where one can be perfectly accommodated:
Grand Hyatt Bolgatty: Grand Hyatt Bolgatty is a 5-star hotel with luxury rooms that offer the lake view and some private villas with plunge pools that offer comfort and relaxation.
Taj Malabar: Taj Malabar offers the landscaped pool and a fitness center combined with colonial Victorian elegance and modern architecture.
Ginger House Museum Hotel: Ginger House Museum Hotel offers the visitors a moist ambiance and indigenous architecture. This hotel gives the guest, access to the city's major famous destinations.
CGH Earth Chittoor Kottaram: CGH Earth Chittoor Kottaram is located on the banks of Kerala's scenic backwater. This is the heritage hotel famous for its hospitality from the three-century.
CGH Earth Brunton Boatyard: CGH Earth Brunton Boatyard is a famous Victorian hotel that provides a well air-conditioned room with spectacular views of the sea on the scenic Cochin Harbor.
Malabar House: Malabar House offers well-decorated rooms with an outdoor pool overlooking tropical views. This hotel offers a salon and breakfast buffets.
Old Harbour: Old Harbour is a years-old Portuguese manor house offering free internet access, restaurants and outdoor pool to the visitors.
Koder House: Koder House was constructed in 1808. This hotel features Portuguese architecture and offers a swimming pool and spacious rooms.
Forte Kochi: Forte Kochi is a luxurious 5-star hotel located on Princess Road this hotel features the swimming pool and well-equipped spacious rooms.
CGH Earth Eighth Bastion: CGH Earth Eighth Bastion is just 200 meters from Chinese Fishing Nets. This hotel features a seasonal pool, a big beautiful garden, and large rooms and a business center.
Le Colonial 1506:Le Colonial 1506 is a historic luxury hotel that offers free WiFi access to an outdoor swimming pool and separately decorated sitting areas and rooms.