Details
Namdapha national park shares its border with Myanmar and Malaysia. Forests of all these three regions exist together. A major portion of the forest cannot be explored because a mixture of rocks, snow, creepers, and dense trees fill the forest, making it densely packed, leaving no room for access.
Namdapha national park accommodates around 150 types of timber, 59 bryophytes, 73 varieties of lichens, five types of gymnosperms, 112 pteridophytes, and 801 angiosperms. Pinus Merkusii and Abier Delavavi are local plants. Mishmi Teeta is another local plant that is used by the tribes to heal any ailment. Blue Vanda, which is an endangered orchid (and is extremely hard to find), can also be found in Namdapha.
This rainforest is also home to 4 majestic members of the cat family that are; tigers, leopards, clouded leopards, and snow leopards (also known as grey ghosts of the Himalayas). Many kinds of animals are found in this region. The gibberish sounds of the Hoolock Gibbons can be heard frequently. The forest houses 96 different types of mammals, out of which 29 species are a part of the Schedule I Wildlife Protection Act.
Many rare species are found in theNamdapha national park, including Binturong, Malayan sun bear, golden cat, Mishmi Takin, Malyan Sambar, Hog-badger, Chinese Pangolin, marbled cat, red panda, slow loris, and many more species. The forest also houses some majestic animals like Asiatic elephants, black bears, Indian bison, and wild buffalo. Other animals like gaur, capped langurs, musk deer, barking deer, mouse deer, etc. can be found in this region. Reptiles like Malayan pythons, king cobras, Indian pythons, monitor lizards also live in Namdapha.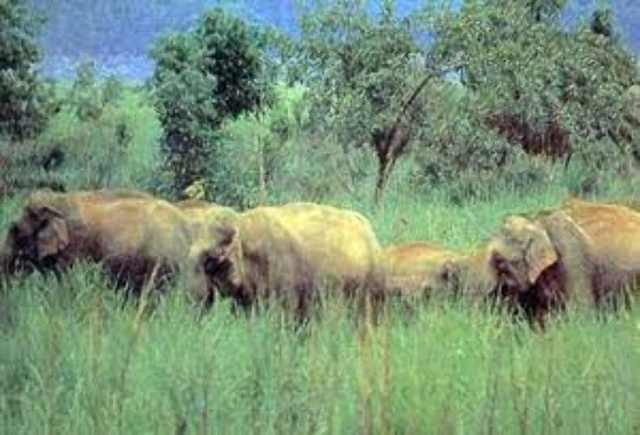 Namdapha national parkis home to a wide variety of bird species. Birds like Peafowl, Fairy Bluebird, Molan Pheasant, Trogon, Brown Hornbill, Assam Bamboo Partridge, and many colorful and beautiful birds can be spotted inNamdapha national park. Western Tragon, an endangered bird species, also resides in this forest. Tourists can hear the Great hornbills flying in search of fruits.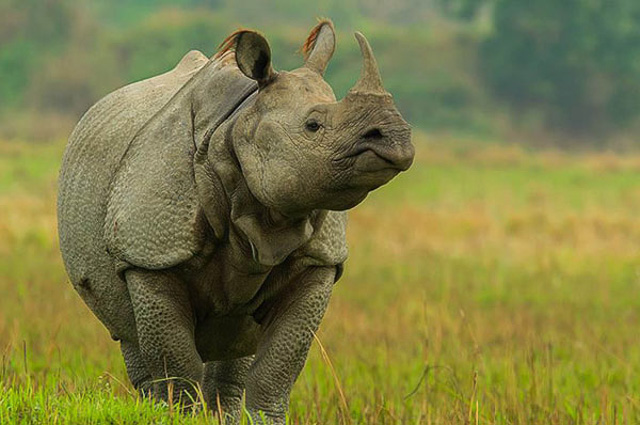 Namdapha national parkoffers a unique and exhilarating experience to the visitors. People can take a jungle safari to explore the forest. If jungle safari sounds monotonous, travelers can also take an elephant safari. Sitting on the back of an elephant gives tourists an opportunity to see miles of land quite clearly, and the safari as a whole offers an adventurous feel.
Tourists can also take up trekking trips to explore theNamdapha national park. It is one of the best ways to feel close to nature. Tourists can hear the melodies chirping of the birds and sounds made by barking deer and hoolock gibbons. The initial step of the trek is to cross the Noa-Dihing River. If the water flow is less, tourists can walk over to the other side of the river. If the water flow is high, the forest department will arrange a ferry which will take the trekkers to the other side.