Details
Situated on the North bank of the mighty Brahmaputra River, the Orang National Park rests amidst a dense canopy of tall trees and high grasslands. The Park covers an area of 78.81 square kilometers. Villages surround the park from all sides, creating a synergy of culture and a healthy biosphere. A quirky fact about the park is that you'll find many fox holes built by the villagers, on the Western side of the park.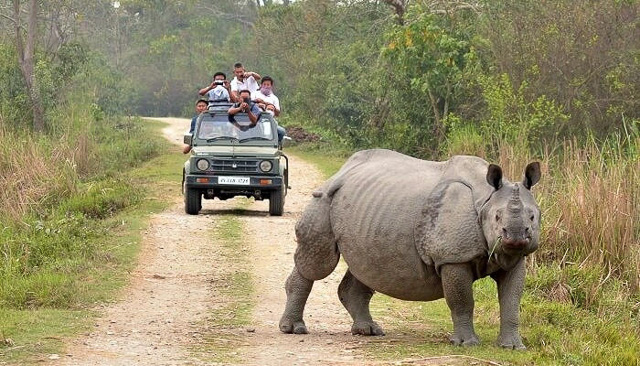 Lots of people believe that before the existence of a park in this region, the area was occupied by human settlements. Evidence of this belief lies in the twenty-six man-made ponds which constitute the flood pains, apart from the twelve wetlands. The floodplains occur due to overlapping streams that flow with vigour during monsoon season. The Orang National Park is flanked by streams originating from the Belsiri River and Dhansiri River. The rivers border the park and then meet the mighty Brahmaputra River, to flow ahead as one.
The Orang National Park has been categorized into several sections, depending on the topology of that particular section. The sections are- Eastern Himalayan Moist Deciduous Forest, Degraded Grassland, Water Body, Eastern Wet Alluvial Grassland, Eastern Seasonal Swamp Forest, Savannah Grasslands, Moist Sandry Area and Dry Sandy Area.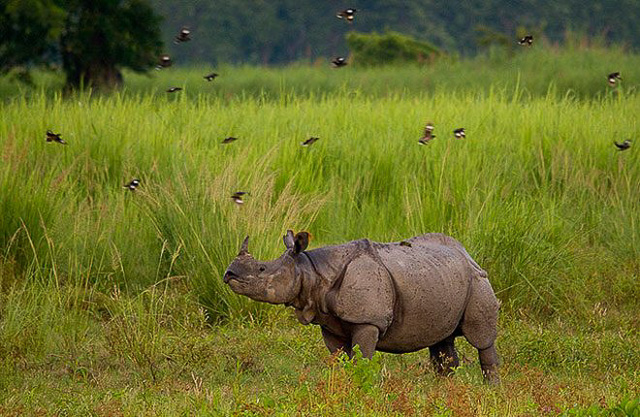 You'll find the Orang National Park elevated from forty-five meters to seventy meters; the elevation varies from one part of the park to another. Bounded by beautiful islands in the South and East, the park has an interesting landscape. However, the flat alluvial sand is seen as two distinct platforms. While the lower platform originated recently on the bank of the Brahmaputra River, the upper platform is situated to the North and separated from the lower platform by a high bank which runs through the park.
While a majority of the spotlight falls on the Rhinoceros Unicornis (scientific name of Indian rhino), the Orang National Park is rich in flora and fauna. Its abundant wildlife includes- Leopards, Sambars, Elephants, Tiger, Barking Deer, a plethora of waterbirds like Green Pigeon, Teal, Florican, Goose, etc. Known for being an important breeding ground for fishes, the Park also boasts of migratory birds like the pristine milky-white Pelicans.
Orang National Park doesn't just have a thriving flora and fauna on land, but the avifauna population is rich as well, with more than 220 species to call its own. The river is also home to the adorable and rare Ganges Dolphin. You might observe many migratory birds, predators, water birds, scavengers, and game birds in the park.