Details
Walvis Bay Namibia
Start your Sandwich Harbour 4×4 tours from Walvis Bay or Swakopmund, where the gentle heat of the sun and the fresh, warm breeze will revitalize your senses and prepare you for an exciting adventure. The bay gets its name from whales, for it draws southern whales to the shores of its deep, cerulean lagoon, home to unique aquatic bird species, blazingly beautiful flamingos, and long-beaked pelicans. While admiring the birdlife of Walvis Bay, watch out for a whale or two that might make a surprising appearance!
Bird Paradise
Since Bird Paradise is the perfect site that captures the extraordinary birdlife of Namibia, we guarantee every Ornithophile out there that on your Sandwich Harbor tour, a visit to the Bird Paradise tower house would reward you with a memorable and remarkable birdwatching experience. From the tower house, you will notice the numerous speckles of artificial pools that dot the region, beckoning the candy-floss colored flamingos, that is commonly seen around Sandwich Harbor and its surrounding areas.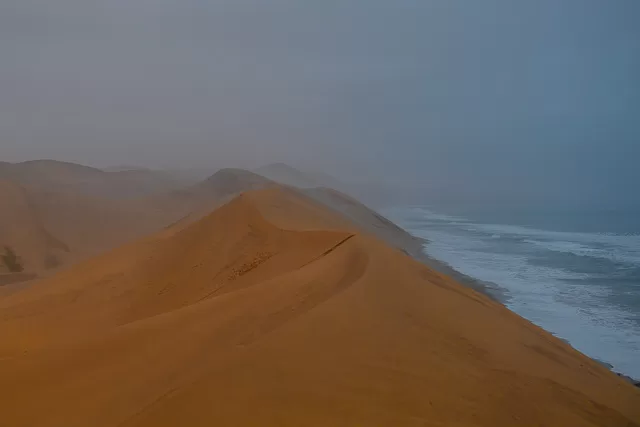 Lagoon
The Lagoon in Walvis Bay is located in the southwest area of the town and at the western end of the mouth of Kuiseb River, spanning over an area of over 45,000 hectares. The lagoon is shallow and sheltered for it is drained by the Kuiseb River, luring flocks of flamingos in enormous numbers and a wide assortment of coastal water birds. On your Sandwich Harbor tour, you will definitely spot curlew sandpipers, chestnut banded plovers, and the rare Damara tern in the region enclosing the lagoon.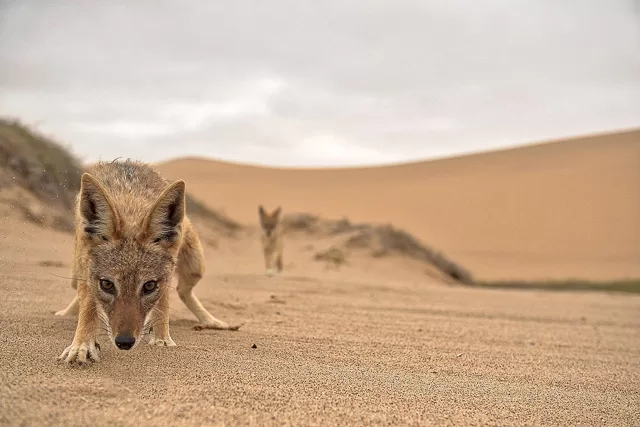 The Hope
To learn a bit of history during your Sandwich Harbour tour, there is no better place to visit other than the national monument called The Hope, which you will come across on your way to Walvis Bay from Swakopmund. The Hope is actually an abandoned old locomotive, which used to run on the now buried narrow-gauge railway once upon a time. Standing proudly in front of the train station, the Hope narrates the story of the bygones of Namibia.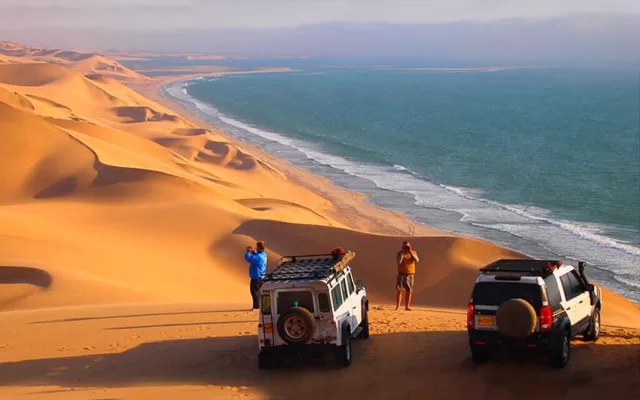 Salt Works
While moving to the southwest region of the lagoon, you will chance upon the 3500-hectare of salt-pan complex, that supplies over 90% of the country's salt. The salt pans absorb salt from the sea through concentration and evaporation processes. Apart from salt distribution, it also serves as feeding grounds for larval fish and shrimp. SaltWorks is the third wetland around Walvis Bay, next to Bird Island and lagoon. The three wetlands collectively make up the coastal wetland of natural splendor and vital significance for migratory birds in all of South Africa.