Details
On the left bank of the Mangde River, about a kilometer from Trongsa, sits the Ta Dzong Museum. This was constructed by Choeje Minjur Tenpa, the first governor of Trongsa. One of the top tourist destinations in Bhutan, this museum was just opened in 2008.
There are 11 galleries in all. It is a cylindrical tower with five stories. Two other towers are located around it as well. The Wangchuk dynasty's history is portrayed in this museum. There are two temples within this dzong. These temples are devoted to Maitreya, also known as the Buddha of the New Age and the Gesar of Ling.
The Trongsa Dzong was constructed in 1644. This served as the Wangchuk dynasty's center of power. In 1907, they then took over as the country's rulers. One must first become the governor of Trongsa and then the crown prince in order to become the king of Bhutan. One can only become the King after this.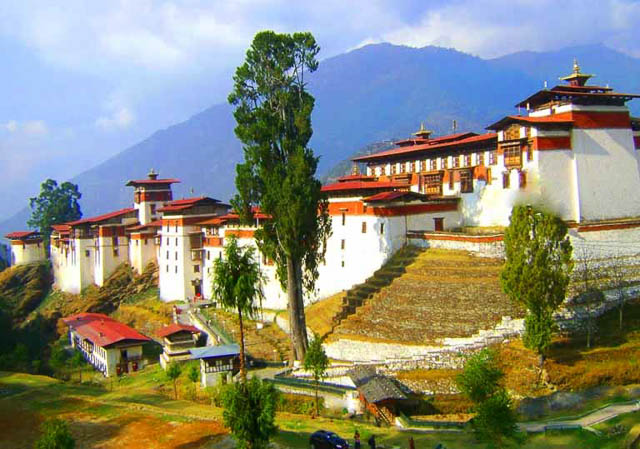 Chendebji Chorten – The Lama Zhida built Chendebji Chorten in the 18th century. This was done in order to free a trapped demonic soul that was still there. The Swayambhunath Stupa in Kathmandu is decorated with the eyes of the spirit at four different locations.
The Kuenga Rabten is a stunning palace that is 23 kilometers from Trongsa town. There are currently over 100 monks living there. They study their religious books and practices in the Drukpa Kagyu monastery. During the winter, Jigme Wangchuk, the second monarch of the nation, resided in the palace. Roadways are the quickest route to this location. The palace is seen from the Trongsa-Zhemgang highway. The greatest option for exploring the palace there would be to take a taxi.